Good morning! Axios turns 1 today and we've launched our newest coverage area: international affairs. See the new stream here, where you can find a mix of our own reporting and the voices of outside experts.
One other thing: 40 years ago today, the late, brilliant songwriter Warren Zevon released the album Excitable Boy. So let's get into the news with one of those tunes...
https://www.axios.com/newsletters/axios-generate-3f36d8fd-d430-47bc-b563-ca3e43f9dacf.html?chunk=0#story0
Trump previews solar trade decision
Part of President Trump's interview with Reuters published last night looks ahead to the upcoming, high-stakes decision on whether to impose new penalties on solar panel imports.
Tea leaves from Trump: He didn't say what he'll do in response to the petition from two financially distressed panel manufacturers, but the article notes that the president "complained about the effect of imports on U.S. panel makers."
"You know, they dump 'em — government-subsidized, lots of things happening — they dump the panels, then everybody goes out of business."
— Trump tells Reuters
Why it matters: To your Generate host's ears, it sounds like the conventional wisdom is correct — Trump is readying some kind of import penalties as part of his hawkish trade posture toward China.
Asia is a major source of panel equipment coming into the U.S., including China and Chinese-owned companies operating in other countries.
Yes, but: The White House has all kinds of leeway under U.S. trade law to impose very tough or not-so-stringent tariffs. The deadline for a decision is Jan. 26.
The big question is whether the potential penalties, which are aimed at helping domestic manufacturers, will be so tough that they prompt a major slowdown in new projects thanks to higher costs.
Listen deeper: Just in time, the new episode of the Center for Strategic and International Studies podcast Energy 360 breaks down the upcoming decision.
https://www.axios.com/newsletters/axios-generate-3f36d8fd-d430-47bc-b563-ca3e43f9dacf.html?chunk=1#story1
What's next for the oil lobby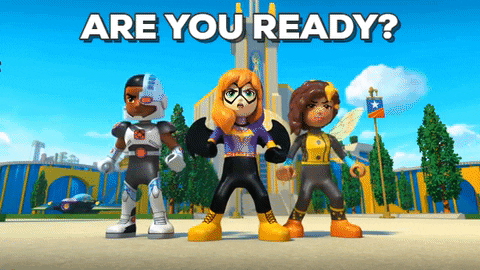 Looking forward: Let's explore what will confront the next president of the American Petroleum Institute, the powerful oil-and-gas lobbying and trade group, now that longtime API head Jack Gerard said yesterday that he's departing in August after a decade at the helm.
Some of the issues include:
Team Trump's foibles: Sometimes the Trump administration gets in its own way when taking regulatory and policy steps that are supportive of the industry — like when Interior Secretary Ryan Zinke rolled out a plan to massively expand offshore leasing but abruptly pulled Florida from consideration.
Climate change: API has a sprawling membership with different policy positions, including several Europe-based majors that are supportive of pricing carbon. If Democrats regain power in Washington, this topic will come to the forefront.
Infrastructure: Gerard, in a recent speech, signaled that the industry will push for any infrastructure package to ease permitting for pipelines and other infrastructure. And now the industry is also facing a new Chamber of Commerce push to raise the gas tax.
One big question: What will be the profile and resume of the next API president? One option is someone with high-level experience in the trade association world, while another is someone with "star power."
More: Read the full story here, including some names I've heard so far.
https://www.axios.com/newsletters/axios-generate-3f36d8fd-d430-47bc-b563-ca3e43f9dacf.html?chunk=2#story2
New export forecast and parsing peak demand
The future of exports: A new piece in Reuters takes the pulse of experts who predict U.S. crude oil exports will jump this year, "driven by robust demand from customers in Europe and Asia."
One analyst quoted sees exports running at around 1.5 million barrels per day in 2018, a level they have spiked above a few times since extremely heavy restrictions were lifted in a late 2015 law (see chart above).
Why it matters: The end of the export ban combined with booming production of shale oil has helped to transform the U.S. into an increasingly prominent player in the global market.
* * *
A new take on peak demand: A newly published paper, co-written by BP's chief economist Spencer Dale, says all the attention to when global oil demand will peak is "misguided" and not really the right question.
Why? Because nobody really knows (2020s? 2040? later?), and more importantly, oil demand will remain substantial for a long time even after said peak shows up. Here's what Dale and his co-author, Oxford Institute for Energy Studies director Bassam Fattouh, say is important:
"Rather, the significance of peak oil is that it signals a shift in paradigm – from an age of (perceived) scarcity to an age of abundance – and with it is likely to herald a shift to a more competitive market environment."
This shift means a big challenge for petro-states as they try and ensure that their product is produced and used, but also diversify their economies so they're less reliant on oil revenues.
"The extent and pace of this diversification is likely to have an important bearing on oil prices over the next 20 or 30 years," they write.
Go deeper: The Financial Times has a detailed story about the paper here.
https://www.axios.com/newsletters/axios-generate-3f36d8fd-d430-47bc-b563-ca3e43f9dacf.html?chunk=3#story3
Getting ready for a carbon tax — someday
New initiative: My colleague Amy Harder previewed this a few weeks back and now it's happening: The Columbia Center on Global Energy Policy yesterday rolled out a new Carbon Tax Research Initiative that will include research, public events and more.
Why it matters: Yes, carbon taxes lack anything close to the political traction to happen anytime soon. But it could rise on the political agenda if Democrats regain power in Washington, so having a policy design in place will be important if a political pathway opens up.
And the idea has a pulse in some corners of the conservative movement, and at least nominal support from some powerful companies including Exxon.
"Given the speed at which legislative windows open and close, comprehensive policy analysis needs to be prepared in advance," the Columbia group said.
The details: The first paper from the new project is available here. It lays out the various major decision points that will confront policymakers, such as:
The industrial sectors covered by the tax.
The point of taxation — whether it's upstream fossil fuel extraction, the point of fuel production, the point of consumer consumption, or somewhere in between.
What to do with the revenues, with options like direct public rebates, tax cuts elsewhere, or spending on climate change mitigation programs.
Not alone: The new effort adds to the existing CO2 tax work in the think tank and advocacy world. Brookings Institution analysts and other modelers are preparing to publish a collection of new papers.
https://www.axios.com/newsletters/axios-generate-3f36d8fd-d430-47bc-b563-ca3e43f9dacf.html?chunk=4#story4
Sizing up automakers' readiness for a low-carbon world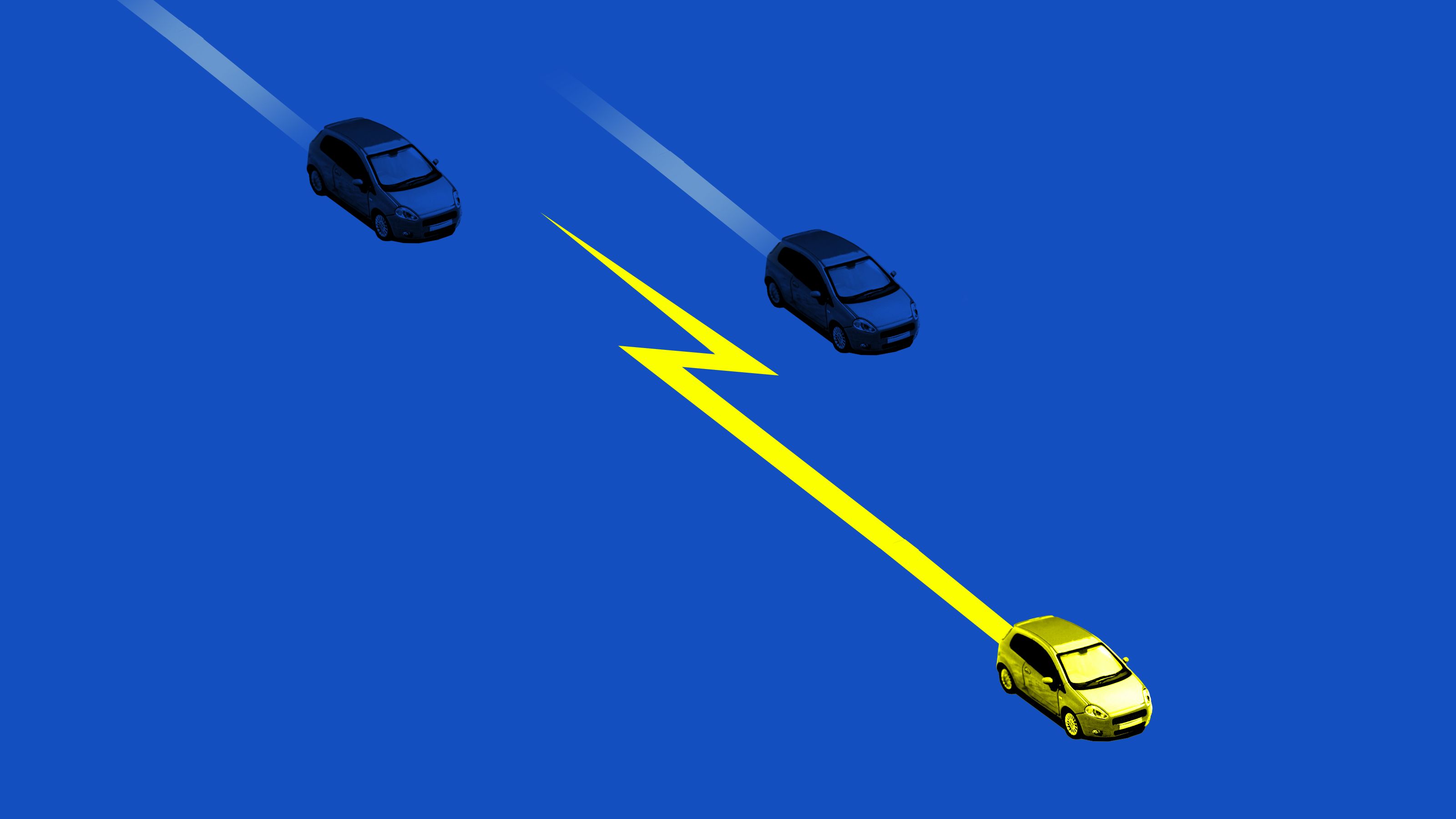 Illustration: Lazaro Gamio / Axios
The U.K.-based Carbon Disclosure Project is out with a report (here is a summary) that explores the largest publicly traded automakers readiness to operate in a carbon-constrained world — and financial risks for laggards.
What it found: The report ranks automakers by "business readiness for a low-carbon transition" and BMW takes the top spot. Daimler, Nissan, Toyota and Honda round out the top five.
BMW ranked first because it's an "early mover" in electric vehicles, it has a target of generating 15%–25% of sales from pure electrics and plug-in hybrids by 2025, and its overall climate governance and strategy.
Overall Trend: The report adds that 2017 saw a "profusion" of new targets for low-emissions and autonomous cars.
Forecast: Falling battery costs will lead to EV price parity with internal combustion cars around 2022. "In a scenario where 30% of new car sales are zero emission or plug-in hybrid by 2030, the potential EV market could add up to US$1 trillion," the report states.
* * *
A couple more auto-related pieces caught my eye...
Tesla: A nice CNBC feature plows through the various reviews of Tesla's Model 3 from trade publications and elsewhere and draws some topline conclusions:
"Overall, Tesla's first attempt at a less expensive car than their higher-end S and X models has received strong acclaim for its smooth, quiet ride, uniquely minimalist interior and dashboard, and body design."
"But some reviewers have taken issue with aspects of the car's unorthodox features, such Tesla's choice to forego a traditional instrument cluster in front of the driver in favor of a large monitor in the center of the dashboard."
Mazda: Via Bloomberg, "Mazda Motor Corp., running counter to the industry's shift toward electric vehicles, says rapid improvements in conventional-engine technology mean non-gasoline cars won't be needed on a mass scale to solve pollution woes."