Axios Generate
April 29, 2022
🍺 What day is it again? Oh right. Today's Smart Brevity count is 1,206 words, 5 minutes. 
📬 Did a friend send you this newsletter? Welcome, please sign up.
🎵 This week in 1998 Massive Attack released an atmospheric tour de force that's today's intro tune...
1 big thing: How Russia's war spills into African energy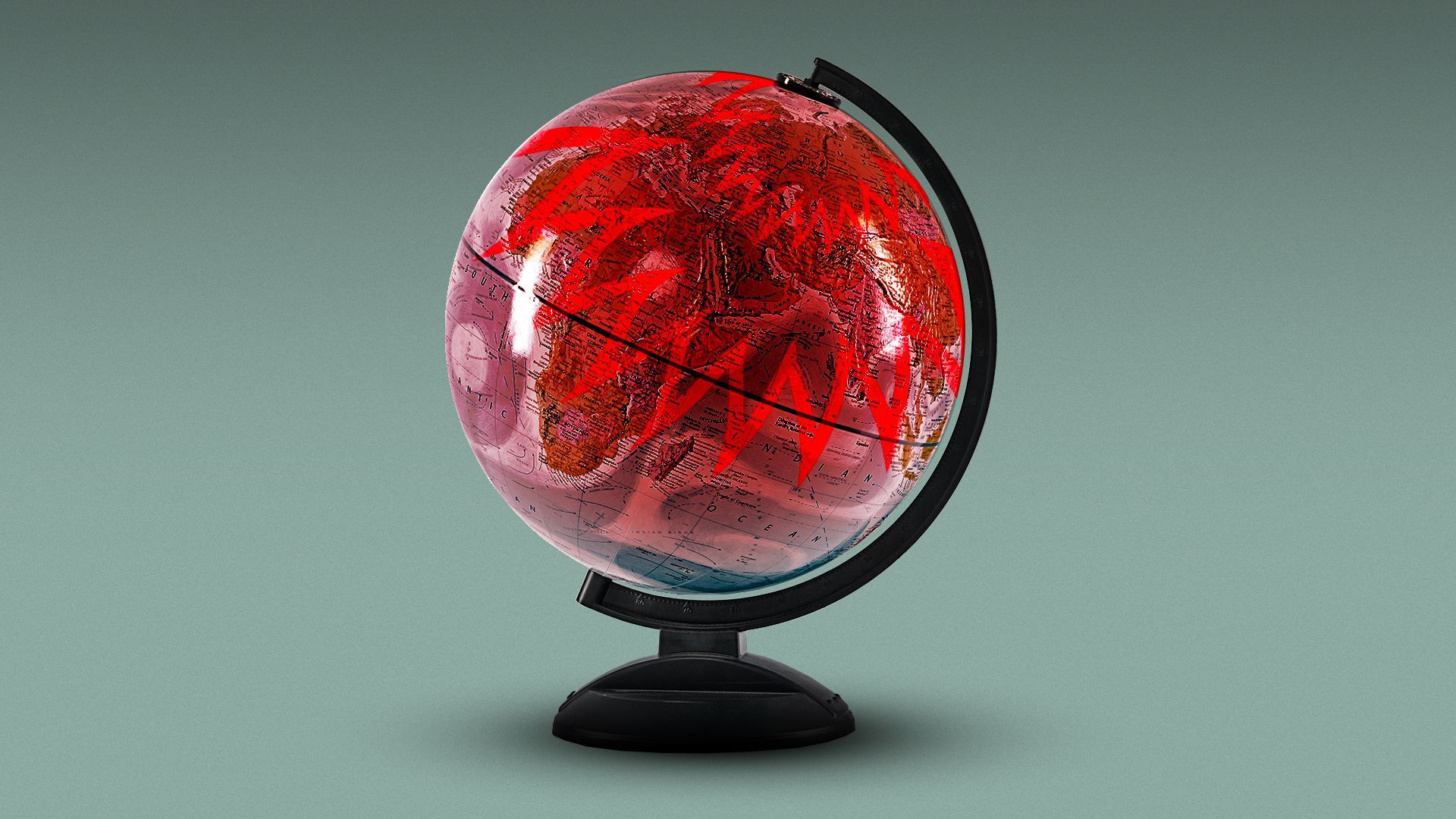 The commodity surge from Russia's invasion of Ukraine will burden Africa with higher costs and could create headwinds for the continent's clean energy transition, Ben writes.
Driving the news: A new International Monetary Fund report calls the war a "severe and exogenous shock" for sub-Saharan Africa due to surging food and fuel prices.
Zoom in: "Around 85 percent of the region's wheat supplies are imported. Higher fuel and fertilizer prices also affect domestic food production," they note.
This hits the region's poor, especially in cities, the hardest. And higher prices will raise the cost of oil for the region's importers by $19 billion, they estimate. But Africa's oil-and-gas exporters will benefit.
"Rising oil prices also represent a direct fiscal cost for countries through fuel subsidies, while inflation will make reducing these subsidies unpopular," they note.
The IMF now sees sub-Saharan Africa's growth slowing to 3.5% this year from 4.5% in 2021, with inflation estimated at 12.2% in 2022 and 9.6% next year.
Why it matters: "The effects of the war will be deeply consequential, eroding standards of living and aggravating macroeconomic imbalances," the report said.
The intrigue: A separate analysis looks at the nexus between Russia's invasion, climate policy and renewables development.
Analysts with the nonprofit Energy for Growth Hub look at seven impacts, both positive and negative.
The push for higher LNG exports to Europe from the U.S. and elsewhere will stoke African frustration with "climate hypocrisy" as western nations also back development finance restrictions on fossil fuels.
While higher fossil fuel prices should boost renewables, "adverse market conditions and rising interest rates will hit them hard too—particularly in lower-income, higher-risk markets."
Europe's push to ditch Russian oil and gas could bring new opportunities for African energy exporters, while countries with sizable offshore gas reserves could see new investor interest.
They also foresee a rush of new investment in African mining projects to supply critical minerals used in clean energy tech as nations including the U.S. look for resources outside Russia and China.
What's next: Both analyses have policy recommendations.
For instance, while the Energy for Growth Hub endorses development finance for clean energy, they also call for "clear and consistent ways to evaluate projects that allow development finance to support downstream gas where it is needed."
The IMF report calls for "careful" responses that provide targeted relief to the vulnerable while avoiding piling on more debt. They also note that "the international community must step up to ease the food security crisis."
2. Exxon and Chevron report earnings surge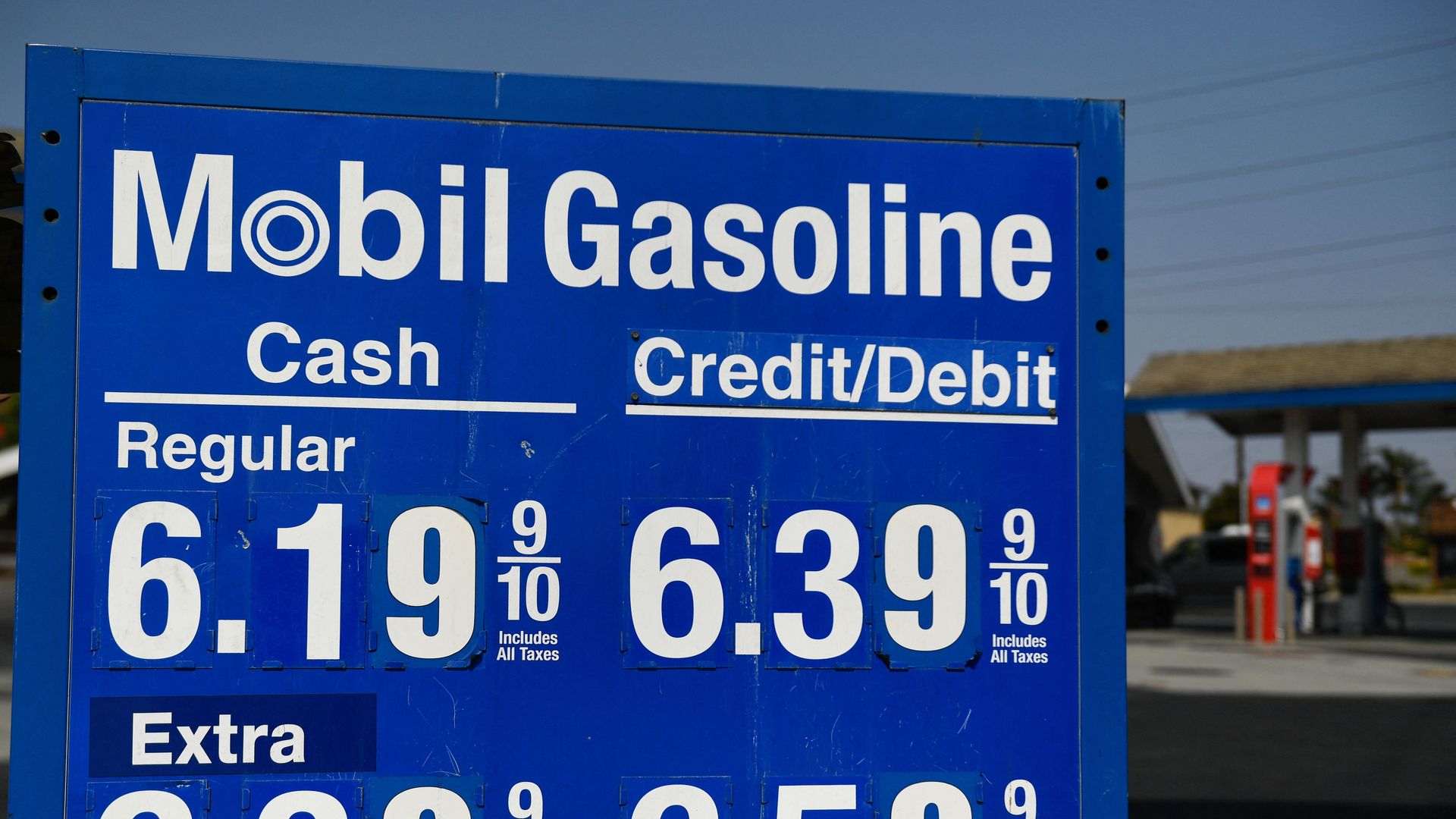 The Q1 financials from Exxon and Chevron are in, and both show that high oil prices are yielding big profits for the largest U.S.-based multinational oil giants, Andrew writes.
Why it matters: The reports come amid the shockwaves from Russia's war in Ukraine, which along with the economic rebound from COVID-19 is leading to high gas prices for U.S. consumers.
Driving the news: Exxon reported $5.5 billion in earnings, which included a loss of $3.4 billion associated with the company's exit from its venture in Russia.
This compares to earnings of $2.73 billion during the first quarter last year.
Chevron reported adjusted earnings of $6.5 billion for the first quarter of 2022, a nearly fourfold increase compared with the first quarter of last year.
The company touted higher production in the Permian Basin, as well as investments in its renewable fuels business.
The intrigue: Exxon moved to reward investors with stock buybacks, announcing it would increase its buyback program to $30 billion through 2023.
3. Heat wave escalates in India and Pakistan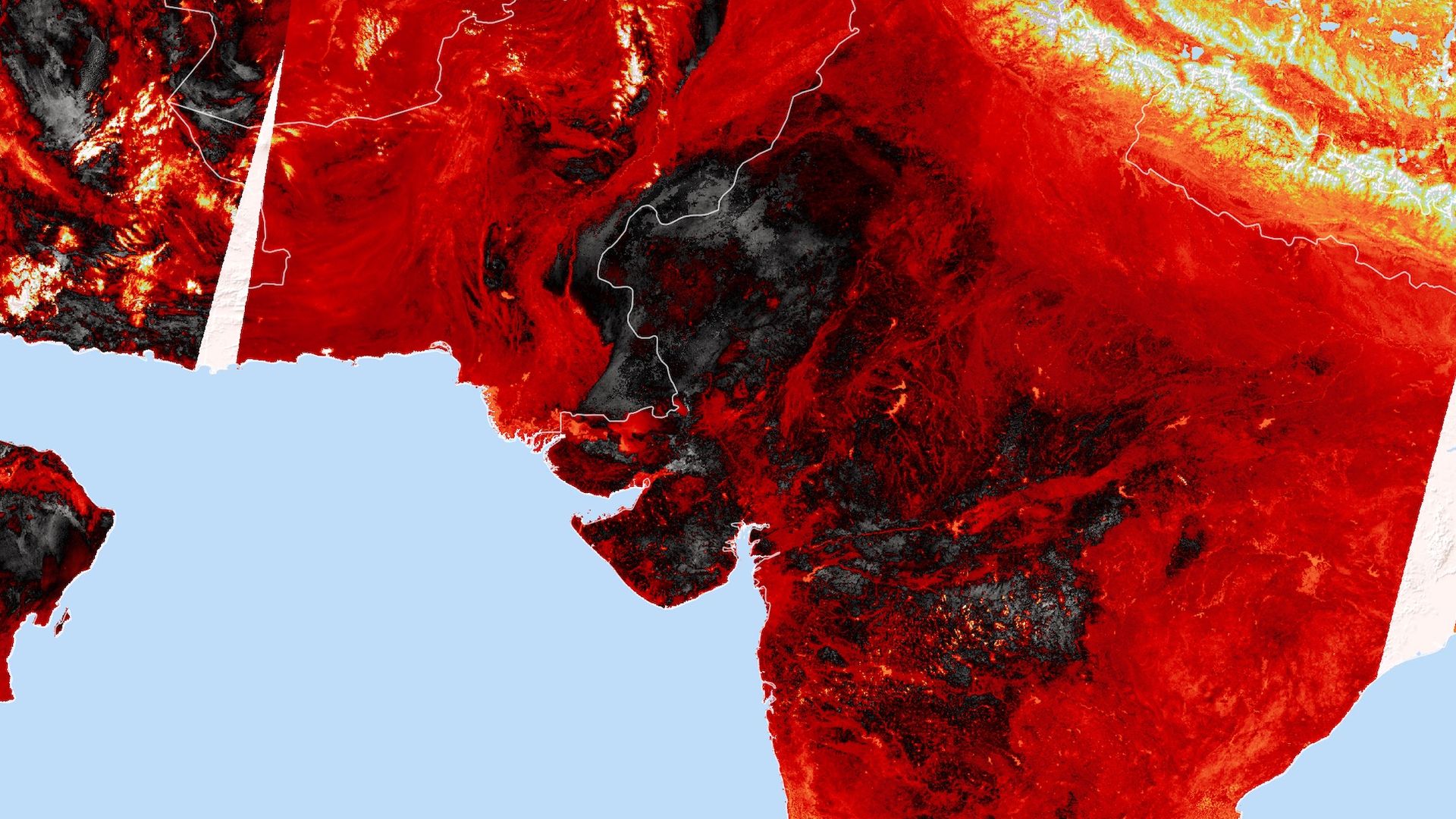 An intense heat wave is bringing temperatures of 104°F (40°C) or greater to nearly 1 billion people in India and Pakistan, with records threatened each day through the weekend, Andrew writes.
Why it matters: Extreme heat can be deadly. An increase in the intensity, duration and occurrence of extreme heat events has been tied to climate change, including trends in India specifically.
By the numbers: On Thursday, temperatures reached 117.5°F (47.5°C) in Nawabshah, Pakistan — the hottest temperature on record in the Northern Hemisphere so far this year.
Delhi saw a high of 110.3°F (43.5°C) Thursday.
Forecasts for Jacobabad, Pakistan, call for temperatures to reach or eclipse 120°F (48.9°C) during the next three days.
What's next: The Indian Meteorological Service has issued heat alerts through the weekend for a large portion of the country, while Pakistan's weather agency is warning of flooding from rapidly melting glaciers in high elevations.
Context: Friederike Otto, who specializes in the causes of extreme weather events, said via Twitter: "A heatwave that would have been rare without climate change" is "much more common now & will become more & more so as long as we burn fossil fuels."
A Nature study published in February found that human-caused warming has doubled the probability of heat waves in parts of India during the 20th century, and will increase the risk of such events tenfold during the next several decades.
4. First Look: Top Kerry aide to depart
Ambassador Dan Feldman, who serves as chief of staff on John Kerry's international climate team, is leaving the administration early next month and will rejoin his law firm, Covington & Burling LLP, Axios has learned, Hans Nichols reports.
Why it matters: Feldman previously served under Kerry when he was Secretary of State as the special representative for Afghanistan and Pakistan. He is a close Kerry confidant.
Between the lines: He brought legal and congressional expertise to the Biden administration's international efforts to lower carbon emissions at the COP26 summit in Glasgow.
"When President Biden tasked me with building a new office as part of an unprecedented new role helping rally the world to the climate fight, I knew we needed an outstanding diplomat to help manage that effort," Kerry said.
5. Clean cement is hot and just got $55M hotter
Brimstone, among the startups looking to scale emissions-friendly cement production, raised $55 million in Series A funding from big names in climate VC, Ben writes.
Driving the news: The Bill Gates-led Breakthrough Energy Ventures and DCVC led the round for the California-based company founded in 2019.
Amazon's climate VC arm and Fifth Wall Climate Tech also took part.
Why it matters: Cement, a key element of concrete, is extremely carbon-intensive, in part because of the high temperatures needed in the production process.
It accounts for an estimated 7%-ish of global CO2 emissions.
Zoom in: Brimstone's tech involves using calcium silicate rocks, which have "no embedded CO2," instead of limestone.
"This new process also produces magnesium species as a waste product, which passively absorb CO2," they said.
That means their process is "net carbon-negative regardless of the fuel source used in the kiln," they claim. The new capital will fund a pilot facility.
CNBC has more on Brimstone.
The big picture: Multiple startups have raised significant capital in the quest for green cement.
They include $78 million raised a year ago by Solidia Technologies, which has a lower-CO2 cement-making process and embeds CO2 in concrete curing.
6. Charted: Why decarbonizing cement matters
Cement, as you can see from the chart above via the Global Carbon Project, is a pretty significant source of global CO2 emissions, Ben writes.
The big picture: The International Energy Agency's net-zero global emissions pathway envisions tackling the problem from several angles, including greater efficiency and carbon capture.
Editor's note: The second item has been corrected to note the earnings from Exxon and Chevron are from the first quarter, not the second quarter.
Thanks so much for reading, and have a great weekend!