Good morning and welcome back! It's never a bad time for the insanely talented Prince (RIP).
A song just ending its run atop the Billboard charts in 1986 gets things going today . . .
https://www.axios.com/newsletters/axios-generate-3e3dfebd-40b0-437f-ab19-645ec581e37c.html?chunk=0#story0
1 big thing: BP posts highest profit since 2014
U.K.-based global oil giant BP reported $2.6 billion in first quarter profits on the strength of higher oil prices and higher production — their biggest haul in 3 years and a rise of 71% from the same period in 2017.
Why it matters: BP is the latest super-major to report a jump in earnings as crude oil prices have been climbing. The total beat analysts' expectations, according to several reports.
The company said it produced 3.7 million barrels of oil-equivalent per day in the first 3 months of the year, which is 6% above the first quarter of 2017.
Payments related to the Gulf of Mexico oil spill were $1.6 billion, "including $1.2 billion for the final payment relating to the 2012 Department of Justice settlement," BP said.
Yes, but: Per Reuters, the company "saw its debt pile rise to $40 billion due to the settlement of more lawsuits over the deadly 2010 Deepwater Horizon spill in the Gulf of Mexico which has cost it more than $65 billion."
However, the company's CFO tells Bloomberg: "We've reached the peak now for quarterly payments" from the fatal disaster, adding that debt will fall later this year.
Markets respond: The company's stock climbed slightly in pre-market trading.
Listen deeper: This new Wood Mackenzie podcast takes stock of the super-majors' earnings season, including a look at what's ailing Exxon.
https://www.axios.com/newsletters/axios-generate-3e3dfebd-40b0-437f-ab19-645ec581e37c.html?chunk=1#story1
2. The next top oil-and-gas lobbyist
ICYMI our scoop in the Axios stream yesterday, Amy Harder and I report...
The American Petroleum Institute plans to name Mike Sommers, a former high-level Capitol Hill aide, as its next president and CEO, according to multiple industry sources.
Why it matters: API is the largest and most influential lobbying group representing all types of oil and gas companies. Sommers will take over a surprisingly rocky relationship between President Trump and the industry, who have tangled over biofuels, trade restrictions, and how far to roll back regulations.
One level deeper: Sommers was previously a top aide to former House Speaker John Boehner, a Republican from Ohio. Sommers served as his chief of staff, among other roles. He has been president and CEO of the American Investment Council, which represents private equity investors, since February 2016.
Current head of API, Jack Gerard, announced in January he intends to resign this summer after a decade leading the group.
What's next: API's executive committee voted to select Sommers late last week, and an announcement is likely as soon as this week after the board approves him, according to multiple industry officials.
The group did not confirm plans to hire Sommers. A spokesman for API said, "The successor to Jack Gerard will be announced at the appropriate time once the committee has completed its work."
https://www.axios.com/newsletters/axios-generate-3e3dfebd-40b0-437f-ab19-645ec581e37c.html?chunk=2#story2
3. A new wrinkle in the nuke bailout fight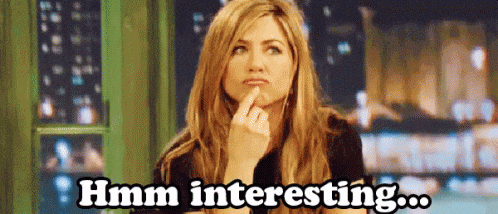 We're good: Grid operator PJM said in a report yesterday that planned retirement of 3 FirstEnergy Solutions nuclear plants in Ohio and Pennsylvania in the next few years won't threaten power reliability.
Quick take: Per Utility Dive, the finding "undercuts a key argument from FirstEnergy and its allies — that allowing at-risk coal and nuclear plants to retire in wholesale power markets would undercut the reliability and resilience of the grid."
The context: The finding comes a few weeks after FirstEnergy Solutions asked the Energy Department to make sweeping use of its emergency powers to ensure that economically struggling coal-fired and nuclear plants in the PJM region will continue operating. PJM is the grid operator that oversees parts of 13 states in the Midwest, Appalachia and the mid-Atlantic.
Yes, but: FirstEnergy, in a lengthy statement yesterday, criticized the PJM analysis.
"PJM did not provide a dollar estimate for the upgrades its system will need to cope with the loss of our units, but those remediation costs will be passed along to Ohio and Pennsylvania consumers in the form of higher electricity bills," said Don Moul, a top executive.
The finding "ignores the value that these units offer the grid in terms of fuel diversity and zero-carbon emissions generation," he said.
https://www.axios.com/newsletters/axios-generate-3e3dfebd-40b0-437f-ab19-645ec581e37c.html?chunk=3#story3
4. More on the big Marathon refining deal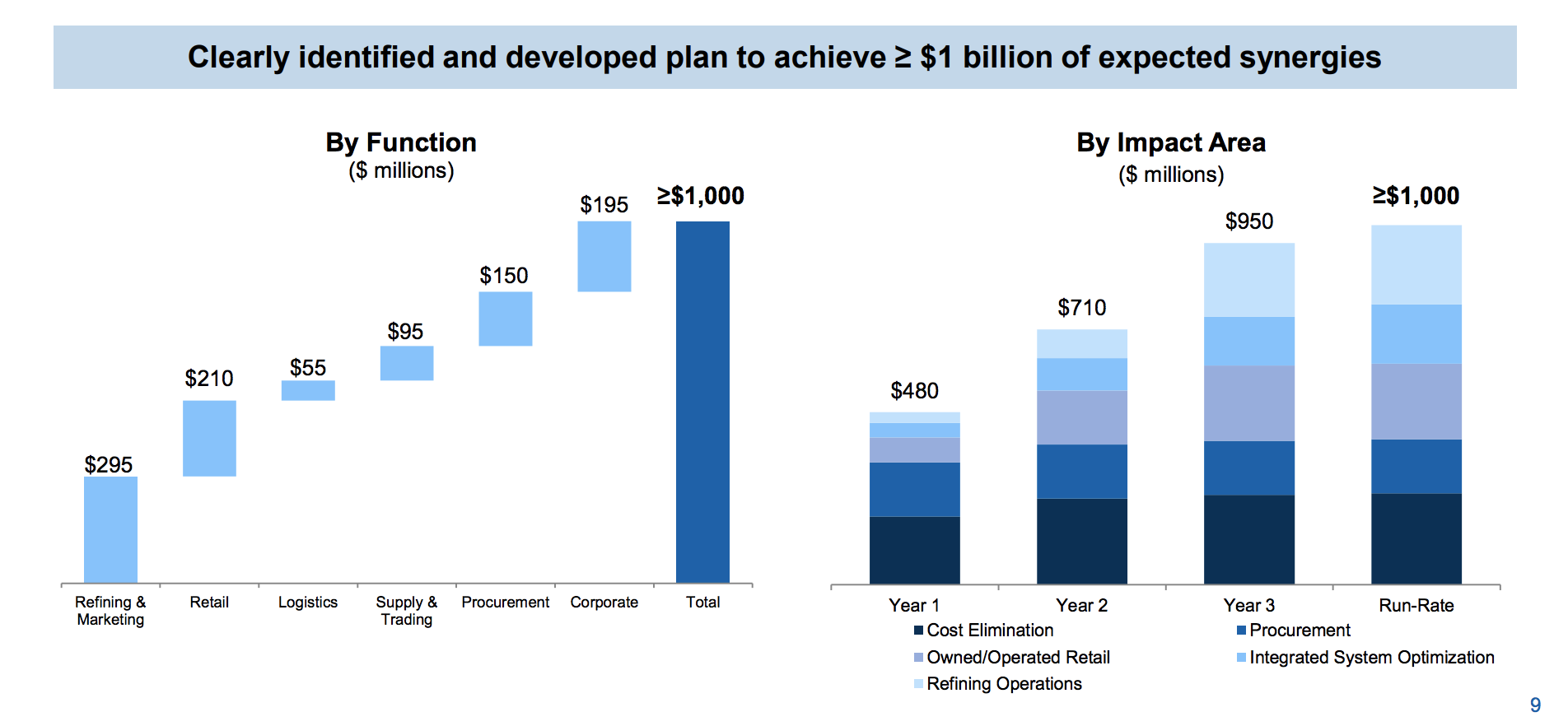 Slide from Marathon Petroleum's April 30 webcast about the purchase of Andeavor.
A bit more on Marathon Petroleum's plan buy Andeavor to create the largest U.S. refiner by volume.
Making the case: The slide above is from the presentation where Marathon detailed its claim that the $23 billion deal would create $1 billion in "synergies."
Why it makes sense: Over in Bloomberg Gadfly, Liam Denning explains why marrying companies with very different refinery, pipeline and terminal locations is a deal of its time.
"The resurgence in U.S. production in onshore basins, combined with the tilt in demand toward emerging markets overseas, has made 'location, location, location' as pertinent for refiners as it is for real estate," he writes.
Pushback: Democratic Sen. Ed Markey is sending a letter to Justice Department and Federal Trade Commission officials today that's critical of the proposal.
"I am concerned that the consolidation of two major refiners into a single entity that would control one-sixth of U.S. refining has the potential to limit competition and potentially expose American consumers to higher prices for gasoline and other domestically refined petroleum products," the letter states.
Yes, but: There isn't evidence of broader Beltway pushback against the agreement.
Who's next: A piece in Forbes channels the thoughts of veteran oil analyst Andy Lipow about which other refiners could be acquisition targets.
"[Lipow's] top three picks, in order, are CVR Refining, HollyFrontier and Delek US Holdings. They're all smaller refiners that could help the big industry players expand their reach, as Andeavor is doing for Marathon," Claire Poole writes.
https://www.axios.com/newsletters/axios-generate-3e3dfebd-40b0-437f-ab19-645ec581e37c.html?chunk=4#story4
5. On my screen: coal, carbon and wind
Coal: An interesting Financial Times feature this morning reports that U.S. coal mining companies are seeing brighter days, but that White House moves to loosen regulations have little to do with it.
"The big difference has come from a surge in demand in international markets, for both thermal coal used in power plants and metallurgical, or 'met' coal, which is used in blast furnaces to make steel," the paper reports.
Renewables: Per Reuters, "Taiwan is becoming the next battleground for the world's top offshore wind developers as they seek a foothold in Asia for a technology that has been expanding fast in Europe."
Carbon capture: The Energy Advance Center — a new and rather mysterious industry coalition working on CO2 capture and use — has brought on a second lobbying firm in addition to Hunton Andrews Kurth.
A recently posted filing shows that the coalition is working with East West Strategic Advisors. The coalition includes BP, Chevron and power giant Southern Company.
Not good: Via the Associated Press, "For decades America's air was getting cleaner as levels of a key smog ingredient steadily dropped. That changed about seven years ago when pollution reductions leveled off, a new study found."