Axios Generate
May 18, 2021
Good morning! Today's Smart Brevity count is 1,091 words, 4 minutes.
🛢️ Brent crude oil prices breached $70 per barrel this morning for the first time in two months before slipping back slightly.
🚨"Royal Dutch Shell shareholders overwhelmingly supported the company's energy transition strategy in a vote at its annual general meeting, the company said on Tuesday." (Reuters)
🎶 And Marvin Gaye's beautiful, searing and vital album "What's Going On" turns 50 this week and provides today's intro tune...
1 big thing: IEA just shook up the debate over oil's future
The pathway for transforming global energy systems to reach net-zero emissions by 2050 is "narrow but still achievable" and demands unprecedented acceleration away from fossil fuels, a new International Energy Agency report concludes.
Why it matters: It provides a detailed analysis of what's needed for a good shot at limiting temperature rise to 1.5°C above preindustrial levels. We posted this piece overnight, and here are a few more takeaways...
The stance on fossil fuels is striking. "Beyond projects already committed as of 2021, there are no new oil and gas fields approved for development in our pathway."
The roadmap also envisions no new coal plants or mines.
Activists are quickly citing the report as they pressure major oil companies for more aggressive climate plans.
Oil Change International's Kelly Trout said governments, banks and oil majors "can no longer use the IEA as a shield to claim that their support for fossil fuel expansion is consistent with the Paris Agreement."
But plenty of oilfield activity would continue. Even in a world that moved away from oil very fast, IEA notes considerable investment is needed.
And its exclusion of "projects already committed as of 2021" from the definition of no new fields does some heavy lifting.
IEA's path sees oil demand shrinking at over 4% annually for the next three decades. But if all capital investment in producing fields stopped, supply would decline by over 8% annually.
"If investment were to continue in producing fields but no new fields were developed, then the average annual loss of supply would be around 4.5%...The difference is made up by fields that are already approved for development," it states.
The numbers and pace envisioned are staggering. Some big picture aspects of the roadmap include:
Annual additions of 630 gigawatts of solar photovoltaic generating capacity and 390 GW by 2030 — four times the record levels installed last year.
4% average annual improvements in energy efficiency this decade.
Sales of new internal combustion engine cars would need to end by 2035.
The report is downbeat and hopeful at the same time. The immense scale of transformation IEA sees needed to keep 1.5°C in reach goes far beyond nations' current emissions targets.
And it's completely out of step with what's expected under existing policies.
IEA notes emissions are rebounding strongly from 2020's drop and "further delay in acting to reverse that trend will put net zero by 2050 out of reach."
But it also sees the massive expansion of clean energy required as a way to "create millions of new jobs and boost economic growth."
Most CO2 cuts needed through 2030 can occur with today's tech. However, "in 2050, almost half the reductions come from technologies that are currently at the demonstration or prototype phase."
One big question: That's whether IEA's guidance will prompt nations to implement more aggressive policies and influence corporate investments.
Bonus: The mixed bag of long-term CO2 pledges
The report offers some helpful context for anyone watching the long-term net-zero emissions pledges increasingly common among governments.
Why it matters: Check out the chart above, which notes that as of Q1 of this year, these targets cover over 70% of global CO2 emissions.
However, targets and policies aren't synonyms, and IEA cautions that "most pledges are not yet underpinned by near-term policies and measures."
Also, IEA finds that the largest number of pledges are "in policy documents" that are not legally binding.
Go deeper: The New York Times unpacks the report here, and Bloomberg's Akshat Rathi noticed its lack of reliance on carbon offsets.
2. Catch up fast: SCOTUS, housing, G7
Climate: "The Supreme Court handed the city of Baltimore a preliminary setback in its bid to sue more than 20 multinational oil-and-gas companies on allegations they contributed to climate change and misled the public." (Wall Street Journal)
Policy: "On Monday afternoon, the Biden administration announced a major push aimed at cutting carbon emissions from federal buildings and from homes by setting new efficiency standards and investing in innovative research." (Washington Post)
Diplomacy: "The Group of Seven nations are closing in on agreement this month to phase out fossil-fuel subsidies after the U.K. won backing for the proposal from Italy." (Bloomberg)
3. The pandemic bump in support for science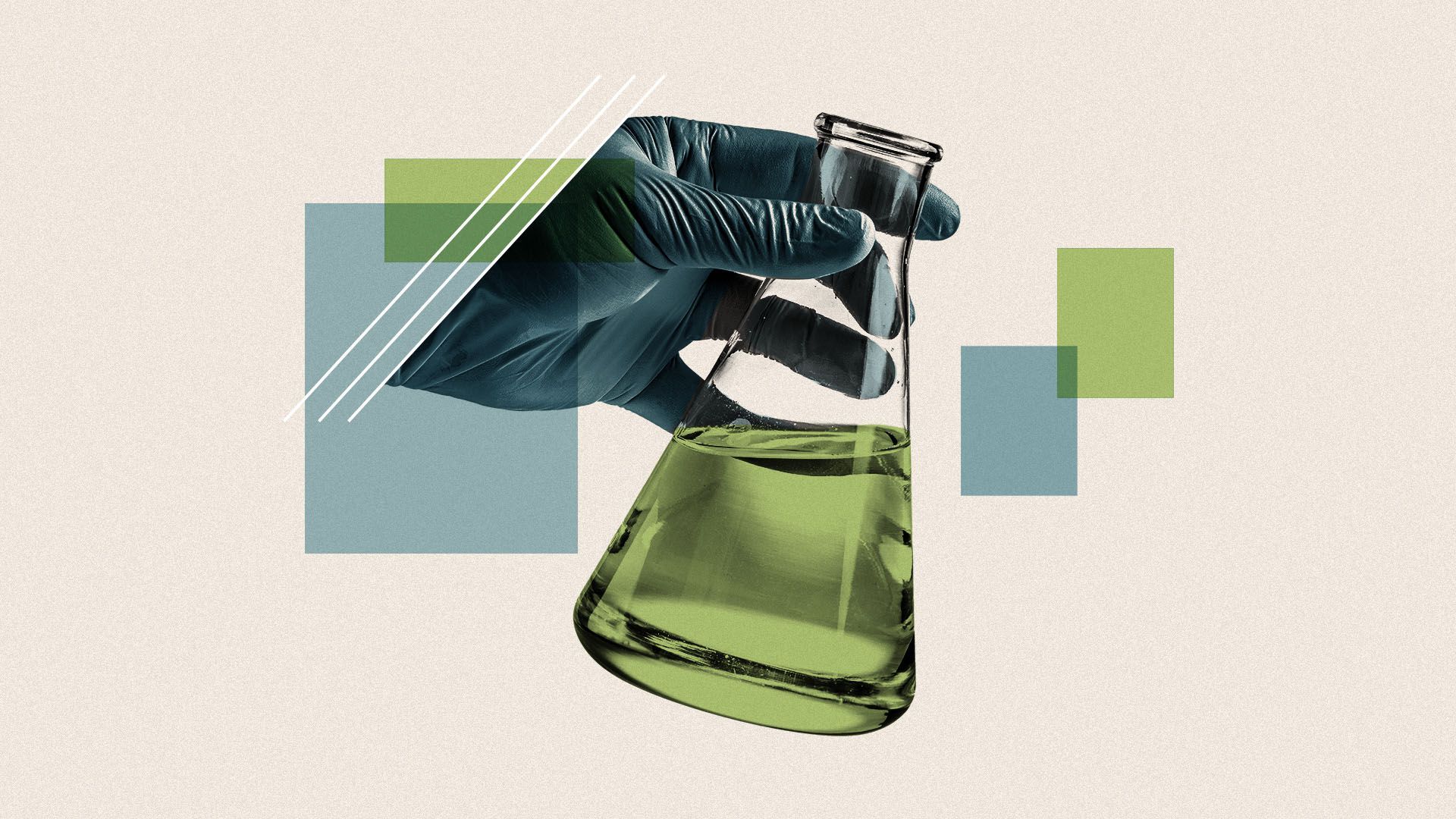 Trust in scientists and public support for solving global issues such as climate change, plastics pollution and phasing out fossil fuels, have all risen during the pandemic, according to new polling conducted by Ipsos on behalf of the company 3M.
Why it matters: This is the second "State of Science Index" to be conducted during the pandemic, and the fourth year that the report has gauged peoples' attitudes toward science and prioritization of major challenges facing humanity.
The results show that people in 16 other countries generally have higher support for and trust in science, and they also ranked climate change higher on the list of priorities for countries and companies to tackle.
Details: The report found that 89% of Americans say they trust science today, up 4 percentage points from the same survey in 2020.
Those who "completely agree" that they trust science and scientists is at the highest level since the survey began in 2018.
The survey found that the pandemic has also made Americans more aware of environmental issues, though they still score lower on this than citizens of other countries (69% vs. 77% globally).
Yes, but: The report shows some potential signs that the tide may be turning back toward more questioning of science within the U.S., with an uptick in the proportion of Americans skeptical of science, going from 31% in 2020 to 35% in 2021.
What they're saying: Beyond the pandemic, Gayle Schueller, 3M's chief sustainability officer, tells Axios, every country except the U.S. ranks climate change as the next top challenge to be tackled, followed by a slew of other environmental challenges.
4. EV startup Canoo reveals pricing and SEC probe
The electric vehicle startup Canoo made news on two fronts yesterday.
By the numbers: It announced pricing for its "lifestyle vehicle" pictured above, which is $34,750 to $49,950 depending on how souped-up it is.
That doesn't include incentives or optional equipment. Canoo hopes to bring the vehicle to market in 2022.
The Verge has more.
The intrigue: The company also disclosed in a filing Monday that it's facing a Securities and Exchange Commission investigation.
It covers Canoo recently going public via a SPAC deal, but also its revenue strategy, customer agreements, recent departures and more.
But the filing says the SEC has informed Canoo that the inquiry does not mean the SEC has concluded laws were broken or has a "negative opinion of any person, entity or security."
H/t to TechCrunch for flagging that part, and check out their piece.