Axios Generate
September 29, 2023
🍺 Made it! Today's newsletter has a Smart Brevity count of 1,094 words, 4 minutes.
🌍 Axios House is heading to COP28 in Dubai! Are you or someone from your company attending? Register interest to stay in the know about programming and more. Interested?
🎶 This week in 1989, Tears for Fears released the album "The Seeds of Love," which provides today's intro tune...
1 big thing: Canada's "hellish" wildfire season defies the calendar
Canada's wildfire season, already the worst on record, went "completely off the rails" during the past week, scientists tell Axios, Andrew writes.
The big picture: Enough land area burned during the last week to make the seven-day-period comparable to nearly an entire typical fire season across Canada, according to Merritt Turetsky of the University of Colorado.
While five provinces and territories, stretching from Nova Scotia to the Northwest Territories, saw record amounts of land burned this season, western Canada has been hit hardest.
"Things have just continued to play out in kind of a hellish way in western Canada," Turetsky said.
Why it matters: Not only have the fires displaced tens of thousands of Canadians this summer, but they have also caused historically poor air quality in the U.S.
With hundreds of wildfires still burning, there is the potential for more air quality degradation in the U.S. through the fall.
Of note: These fires are occurring at a time of year when Canada's fire activity tends to be on a sharp decline.
A little over 70,000 square miles of land has burned since May, equivalent to the entire state of Washington.
"This is going to go until we have deep snow," Turetsky said.
Zoom in: In addition, the fires have emitted at least as much carbon and other greenhouse gases to be on par with Canada's typical annual emissions.
In fact, said Mike Flannigan, a researcher at Thompson Rivers University, the emissions estimates to date are likely to be underestimates.
And given that climate change played a key role in worsening this conflagration, the emissions will only worsen global warming.
Threat level: "Climate change is playing a major role," Flannigan said, noting the presence of sprawling, enduring and intense high pressure areas — also known as heat domes — that elevated temperatures, caused relative humidity to plummet and turned forests into tinderboxes.
The intrigue: According to Turetsky, it won't be until field researchers can explore affected areas that the fire season's true carbon emissions costs are more fully accounted for.
The emissions estimates to date lack an accounting of emissions from smoldering taking place near ground level and in the boreal forests in northern Canada, including the organic layers of peat and moss.
Turetsky is particularly concerned about the fate of carbon stored within the soils, including thawing within the layer of permanently frozen ground known as permafrost.
The organic material on the ground and just under the surface contains carbon stored there thousands of years ago.
What they're saying: "The atmosphere really is not expecting it back. So when we return old carbon to the atmosphere, that's a true feedback to climate change," she said.
2. Breaking: Biden shows his cards on offshore drilling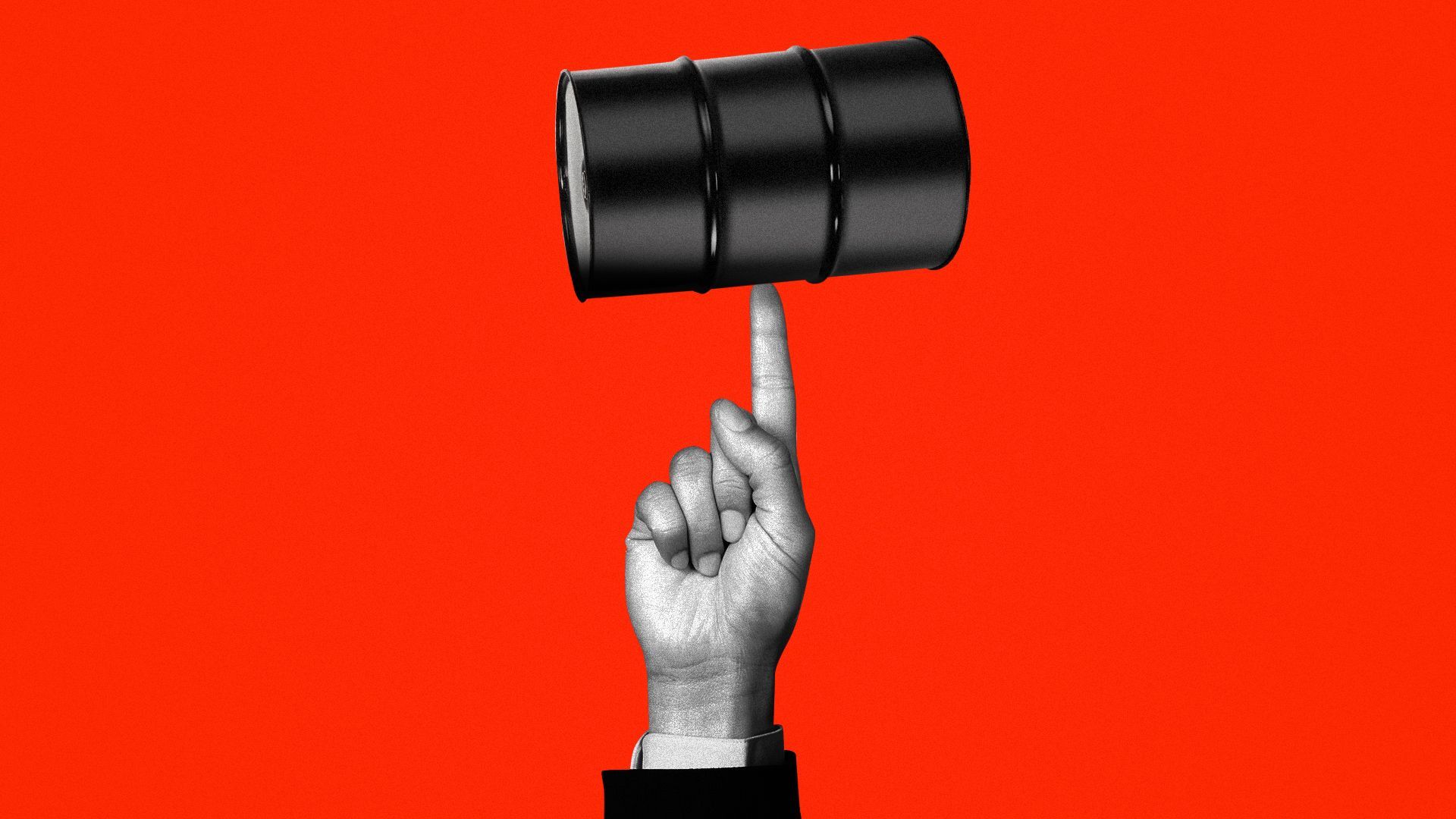 The Interior Department just unveiled plans to greatly slow the pace of offshore oil and gas lease sales over the next five years compared to historical levels, Ben writes.
Why it matters: Offshore Gulf waters are an important part of U.S. oil production, albeit a smaller share of the total since the onshore shale boom took off.
Driving the news: The 2024-2029 schedule envisions three sales in the Gulf of Mexico in 2025, 2027 and 2029. That's "the fewest oil and gas lease sales in history," Interior said.
The intrigue: The Inflation Reduction Act is shaking up Interior's calculus.
It tethers offshore wind development — a White House priority — to oil and gas offerings demanded by Sen. Joe Manchin, a critical vote.
For 10 years, Interior can't issue a wind development lease unless it has offered 60 million acres for offshore oil and gas in the previous year.
Catch up fast: A draft five-year plan in 2022, before the law passed, envisioned up to 11 sales, with 10 in the Gulf of Mexico and one off southeast Alaska, yet also said zero sales was possible.
State of play: "In compliance with the terms of the IRA, these three proposed lease sales are the minimum number that will enable the Interior Department to continue to expand its offshore wind leasing program through 2030," Interior said Friday morning.
The big picture: Climate activists want Biden to thwart fossil fuel development.
The oil industry and GOP officials say Biden's already too cautious and is holding back future production in the Gulf and elsewhere.
What they're saying: Drilling advocates will likely attack the plan, while activists are critical from the other direction.
Bloomberg reports that some environmentalists say the administration could accomplish its wind goals with one or two oil and gas sales.
What's next: A 60-day clock before Interior can formally approve the proposed final program unveiled today.
3. 🏃🏽‍♀️Catch up fast on policy: Critical minerals, Ford, EPA enforcement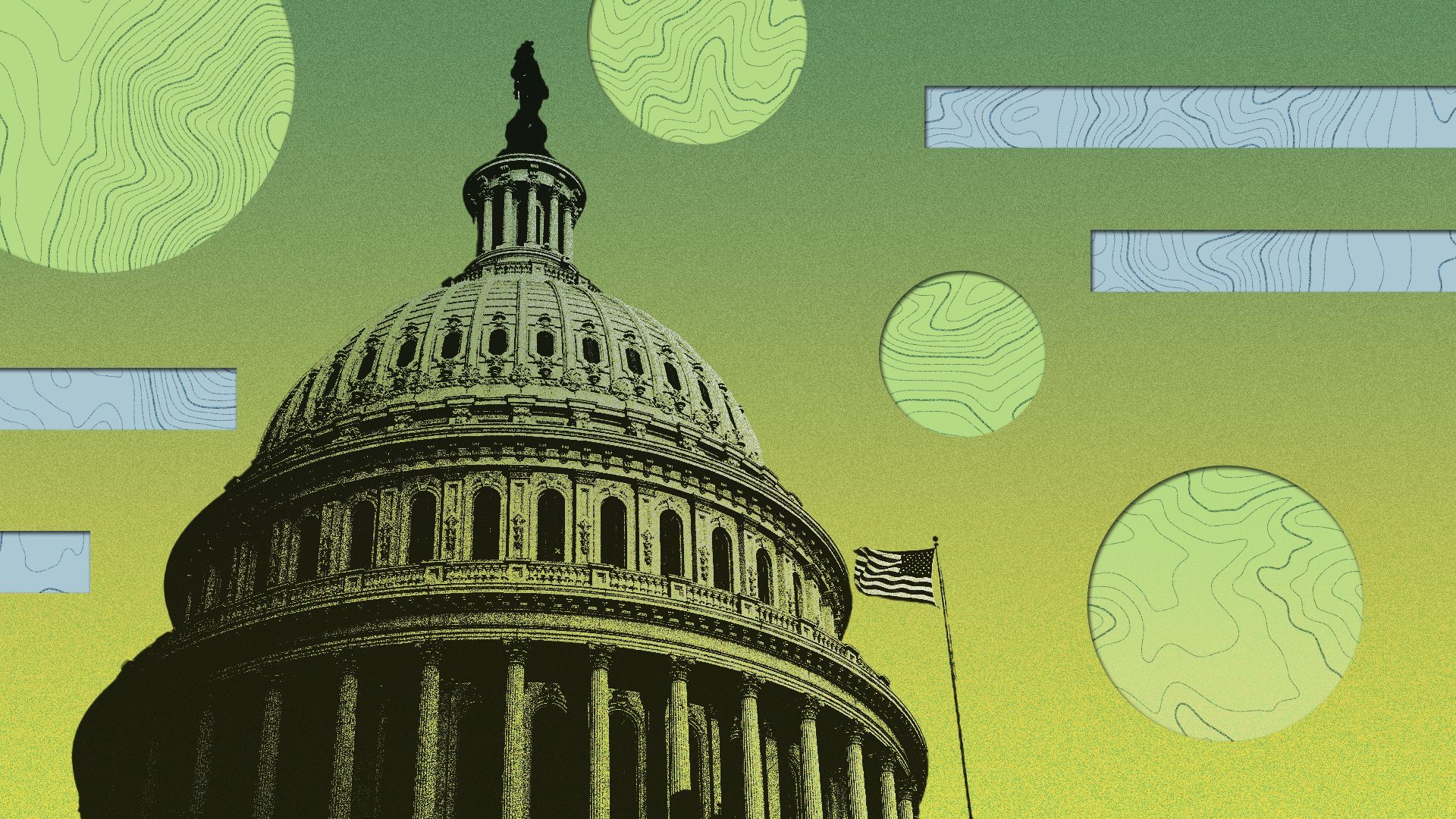 ⚠️ Energy Secretary Jennifer Granholm is warning about China's dominance of major portions in the critical minerals supply chain, Ben writes.
Driving the news: "We are up against a dominant supplier willing to weaponize its market power for geopolitical gain," she told an International Energy Agency minerals forum yesterday.
The big picture: China's the biggest player in the processing of several important materials, and a major producer of some too.
Why it matters: Granholm's sentiment comes as demand for materials like lithium and copper rises alongside growth of EVs, renewables and other tech.
State of play: She called for greater international cooperation on development and tools to address potential supply disruptions.
📝 GOP chairs of three House committees are demanding that Ford produce more information about its plan to manufacture batteries in Michigan using tech from China's CATL.
Why it matters: The letter to CEO Jim Farley this week shows Republicans won't drop their probe of the deal even though Ford — for reasons it didn't disclose — pressed pause this week.
What's next: The lawmakers, who want the licensing agreement and a lot more, hint at subpoenaing documents and may call Farley to testify.
Go deeper: Axios Pro: Energy Policy's Jael Holzman has great reporting on the GOP probe. Subscribe for her story and vital Capitol Hill coverage every week.
🔨 EPA's top cop is pushing agency enforcement and compliance programs to address climate change "whenever appropriate, in every matter within their jurisdiction."
Why it matters: The strategy from David M. Uhlmann looks to implement EPA's recent decision to make climate change an enforcement priority. Read the memo.
4. ☀️ Number of the day: $3 billion
The Energy Department's loan program closed a $3 billion partial loan guarantee to Sunnova Energy to help finance solar, storage and demand flexibility software for up to 115,000 homeowners, Ben writes.
Why it matters: It's the "single largest commitment ever made by the federal government to solar power and DOE's first loan guarantee for a [virtual power plant]," the announcement says.
Did someone forward you this newsletter? Welcome, and please sign up.
🙏 Thanks to Chris Speckhard and Chuck McCutcheon for edits to today's edition, along with the talented Axios Visuals team.