Axios Generate
May 04, 2023
🔭 The weekend is slowly coming into view. Today's newsletter has a Smart Brevity count of 1,232 words, 4.5 minutes.
🇨🇳 U.S. climate envoy John Kerry tells Reuters that China has invited him for talks amid tense relations between the world's largest carbon emitters.
But Kerry is attaching some strings to the plan. Full story
🎶 This week in 1989, The Cure released the great album "Disintegration," which provides today's intro tune...
1 big thing: The tricky politics of the EV revolution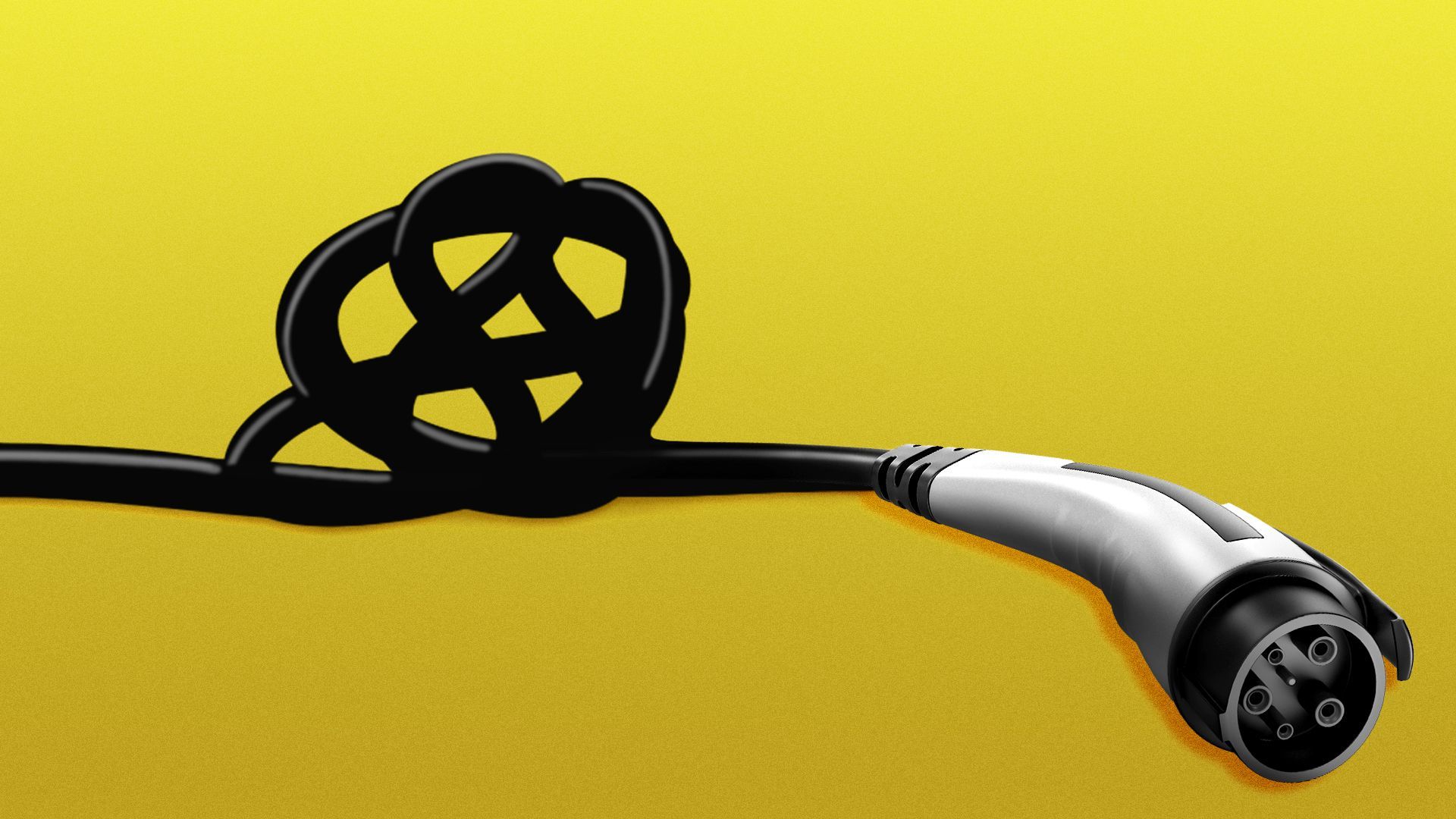 When it comes to cars and energy, it's not (politically) easy being green, Ben writes.
Driving the news: New United Auto Workers President Shawn Fain said the union isn't endorsing President Biden's newly launched 2024 run — for now.
Fain's May 2 memo to members, meant to guide political messaging, says "The EV transition is at serious risk of becoming a race to the bottom."
It cites plant closures and idlings, and says automakers' joint ventures with battery manufacturers are undermining wages.
What they're saying: "Right now, we're focused on making sure the EV transition does right by our members, our families, and our communities," states the memo, first reported by The Detroit News.
Reality check: The powerful union is unlikely to ditch Biden, who it endorsed in 2020. The memo even says another Trump term would be a "disaster."
The big picture: The shift from gas-powered engines to batteries has long been worrisome for labor, because EVs require fewer workers to assemble.
But tensions with the UAW are just one piece of a complex puzzle.
President Biden's push for rapid uptake of EVs and other climate-friendly tech — via the new climate law and regulations — comes with political hurdles.
Zoom in: A couple of examples...
Republicans are bashing Democratic policies to move away from fossil fuels, claiming they'll boost reliance on China, a huge player in batteries, key minerals and solar panels.
Multiple Democrats crossed the aisle to back legislation that would overturn Biden's suspension of tariffs on solar panels from Asia. (It won't overcome a veto, but still!)
The intrigue: Republicans have internal differences, too. Former President Trump, who's seeking another term, has repeatedly bashed EVs.
Yet, red states like Georgia and South Carolina are increasingly playing host to EV and battery manufacturing — with strong support from GOP governors.
Of note: The White House and Biden's campaign did not comment on the UAW memo.
But several Democratic policies aim to put emissions policy and industrial policy in sync.
The climate law has big incentives for domestic manufacturing of batteries and other climate-friendly tech.
The bottom line: The politics of clean energy can be messy.
2. Twitter reverses extreme weather warnings policy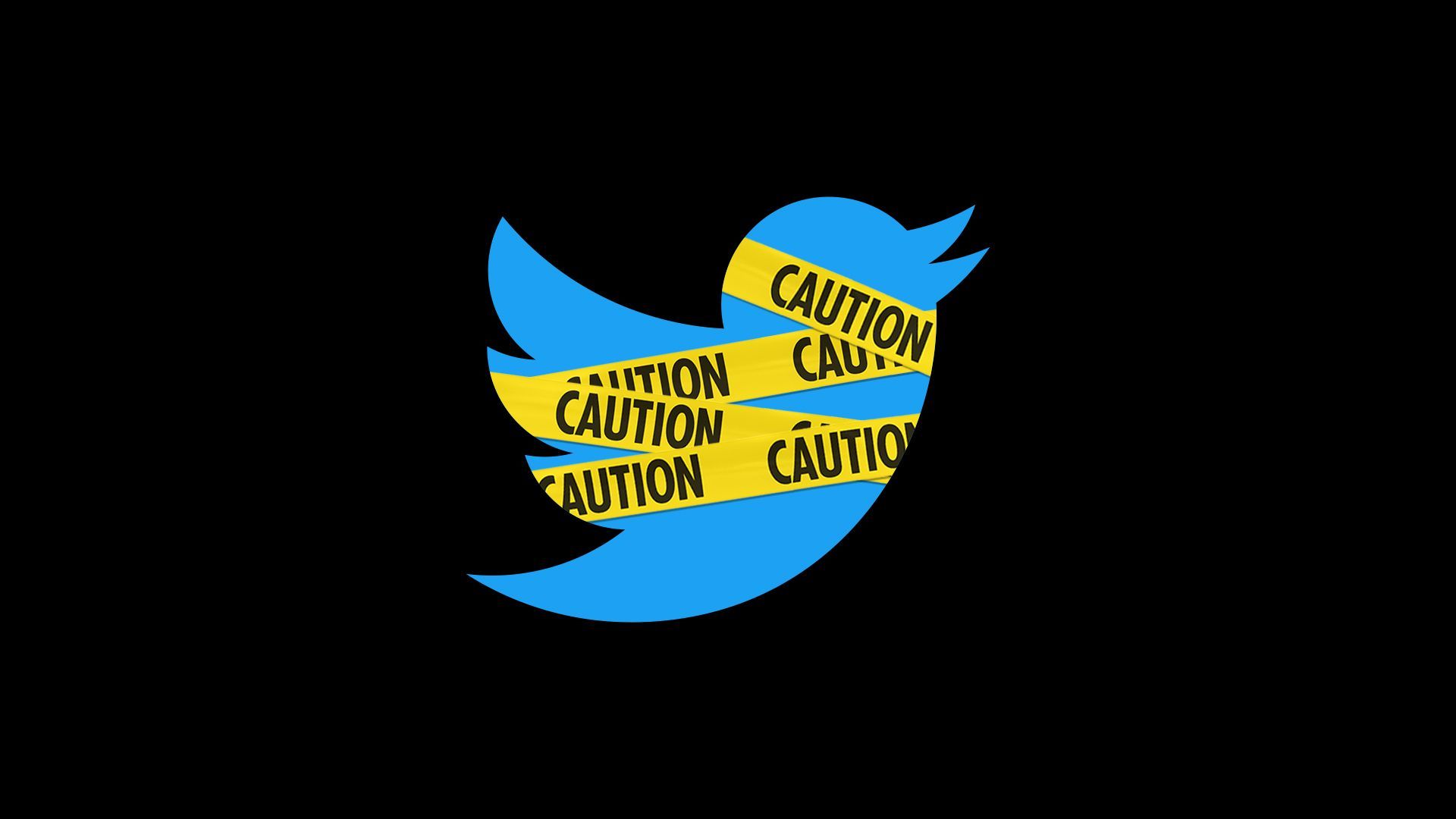 Twitter has reversed a decision to charge the National Weather Service — and other public safety-related agencies — for using its application programming interface to issue automated alerts more than 50 times in a 24-hour period, Andrew writes.
Why it matters: The reversal, announced Tuesday, will allow the NWS to issue automated severe weather alerts for extreme events such as tornadoes, flash floods, severe thunderstorms and other hazards.
This gets warnings communicated faster, during times when seconds to minutes can mean the difference between life and death.
Context: NWS' ability to issue timely warnings via social media networks, NOAA Weather Radio and the emergency broadcast system, is crucial.
Zoom in: Twitter's reversal came after sustained criticism from the weather and emergency management communities, and the move by NWS offices to notify their followers that automated alerts no longer would be possible.
What they're saying: NWS spokesperson Susan Buchanan said agency forecast offices, which are located across the country, are working to secure gray check marks from Twitter, and some already have secured this verification.
"We're optimistic that this will resolve the API limit issue," Buchanan said.
Yes, but: This is Twitter under Elon Musk, so a reversal of this reversal is possible.
3. 🛢️Crude's big fall and Shell's big haul
📉U.S. oil prices fell more than 4% to less than $69 a barrel yesterday, amid what seems to be growing concern about the outlook for global growth, Axios' Matt Phillips reports.
Why it matters: Oil is a key input into the world economy. Big price moves for crude can signal a shift in investor expectations.
The downturn in oil prices may mean they expect the economy to weaken. Prices are down more than 10% this week. Go deeper via Axios Markets.
💰Shell reported a robust $9.6 billion Q1 profit as strong results from its trading arm helped offset the decline in commodity prices, Ben writes.
The big picture: It's the latest sign of European-based majors making lots of money via their large trading businesses.
What they're saying: "Volatility plays perfectly into the hands of these companies," Sanford C. Bernstein analyst Oswald Clint said in a note, via the New York Times.
4. The (relatively) cheap opportunity to cut oil and gas emissions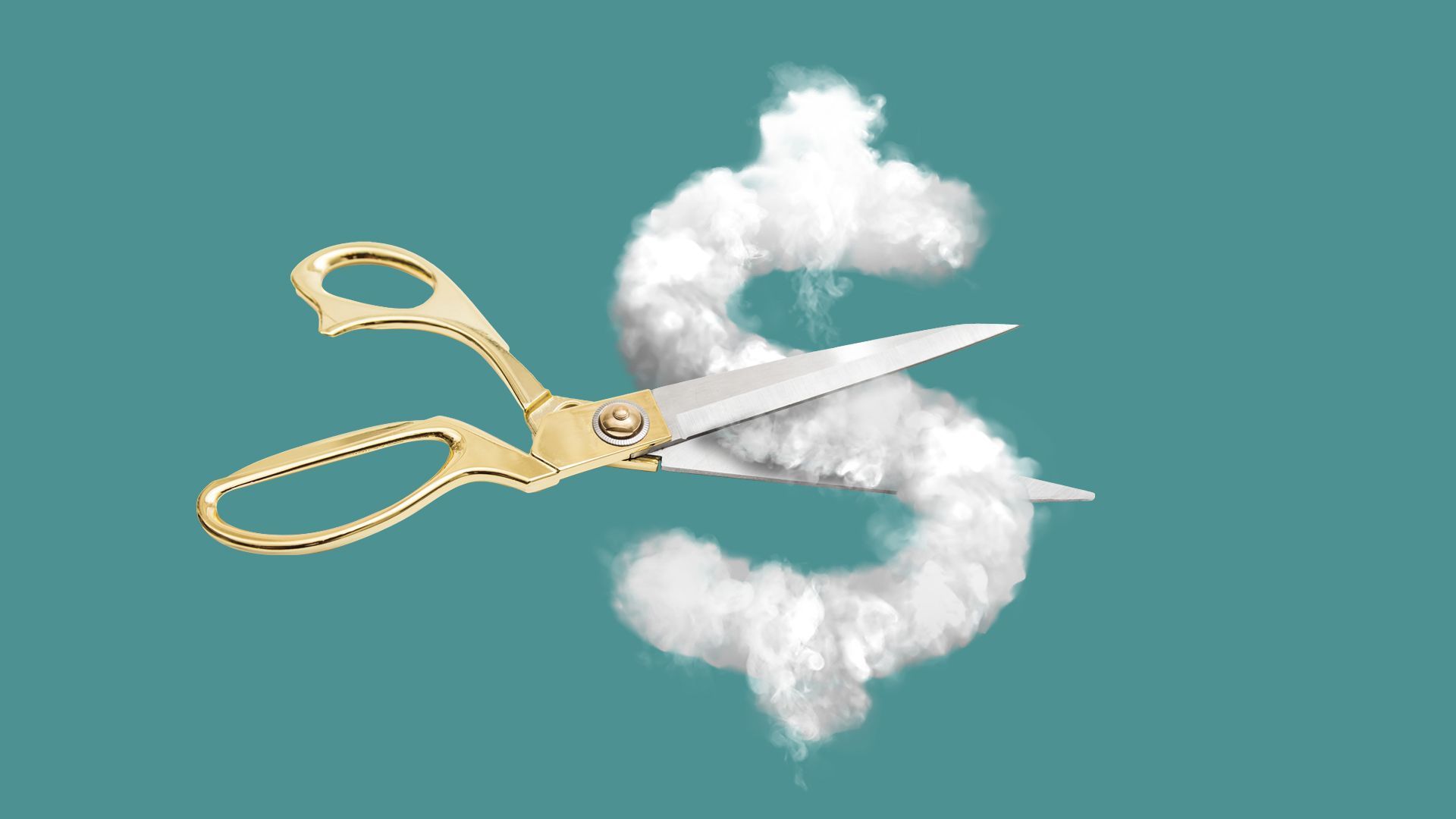 There's good news and bad about the climate impact of oil and gas operations, Ben writes.
Driving the news: A new International Energy Agency report explores emissions from these facilities — drilling sites, refineries and so forth — and energy powering them.
It's meant to inform the big United Nations climate summit later this year.
🧮 One wild stat: This CO2 and methane account for 15% of total energy-related greenhouse emissions worldwide.
Yes, but: IEA sees cost-effective opportunities to slash these emissions this decade.
A 50% drop in emissions intensity — that is, per unit of output — could occur with investments of around $600 billion.
"This is only a fraction of the record windfall income that oil and gas producers accrued in 2022," the agency says.
The big picture: The IEA also sees an opportunity for steep declines in absolute emissions from oil and gas sites — what really matters for the planet.
Combined with the world using less fuel in their hypothetical net-zero emissions road map, IEA sees potential for a 60% absolute fall by 2030.
But leaving aside global fossil fuel demand cuts, two-thirds of that drop would come from slashing infrastructure emissions.
How it works: The biggest progress would come from preventing the escape of methane, a potent planet-warmer.
Electrification, carbon capture, hydrogen and ending gas flaring also contribute.
State of play: Many companies, including giants like Exxon, have targets to reduce operational emissions.
But those firms account for under half of global production.
The bottom line: A "much broader coalition" is needed, and companies with existing targets should be more ambitious, IEA said.
5. 👀 First look: Policy vet joins key climate group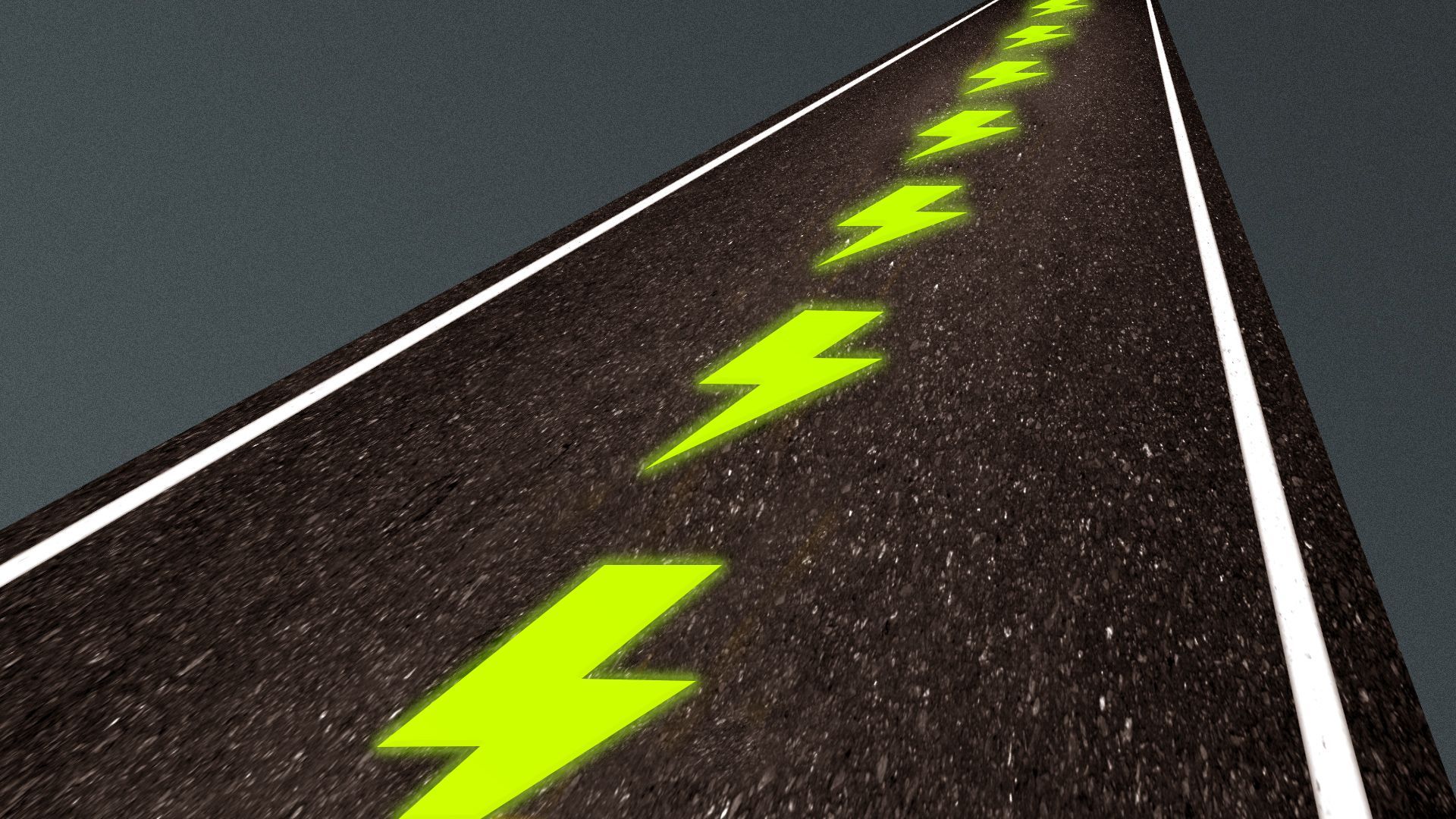 Evergreen Action, a group that's proven influential in designing some of the Democrats' climate law, is bringing on Craig Segall in a key policy role, Andrew writes.
Segall is a veteran of California's powerful Air Resources Board and will serve as Evergreen's vice president of policy.
Why it matters: He will provide added intellectual firepower that reflects the shift toward defending President Biden's climate policies in a divided Congress, and a challenging court environment.
Evergreen Action also plans to push the Biden administration to go further via executive actions.
Zoom in: Segall most recently worked on designing a path to zero emissions for California's transportation system.
Previously he served as a CARB attorney, brokering emissions agreements between the state and the automotive industry.
6. ☀️ Why the Capitol Hill solar vote matters
Nine Senate Democrats joined Republicans Wednesday evening to pass a measure overturning President Biden's solar tariff pause, sending it to the White House for a likely veto, Axios Pro Energy Policy's Nick Sobczyk reports.
Why it matters: The 56-41 vote highlighted unusual political fault lines over China's role in the global energy transition that could bubble up on the 2024 campaign trail.
The House passed the measure late last week, but neither chamber secured the supermajority needed to override a veto.
The intrigue: Swing-state Democrats up in 2024 split different ways.
Subscribe to Axios Pro Energy Policy for the full story — and lots of scoops and vital analysis every week.
📬 Did a friend send you this newsletter? Welcome, please sign up.
🙏 Thanks to Gail Hughes and Javier E. David for edits to today's edition.