Axios Generate
December 12, 2022
👋 Welcome back! Today's newsletter has a Smart Brevity count of 1,208 words, 5 minutes. 
🎸 Happy birthday to guitar great Denny Dias, whose work with Steely Dan shines through on today's intro tune...
1 big thing: An exclusive look at Biden's overseas mining push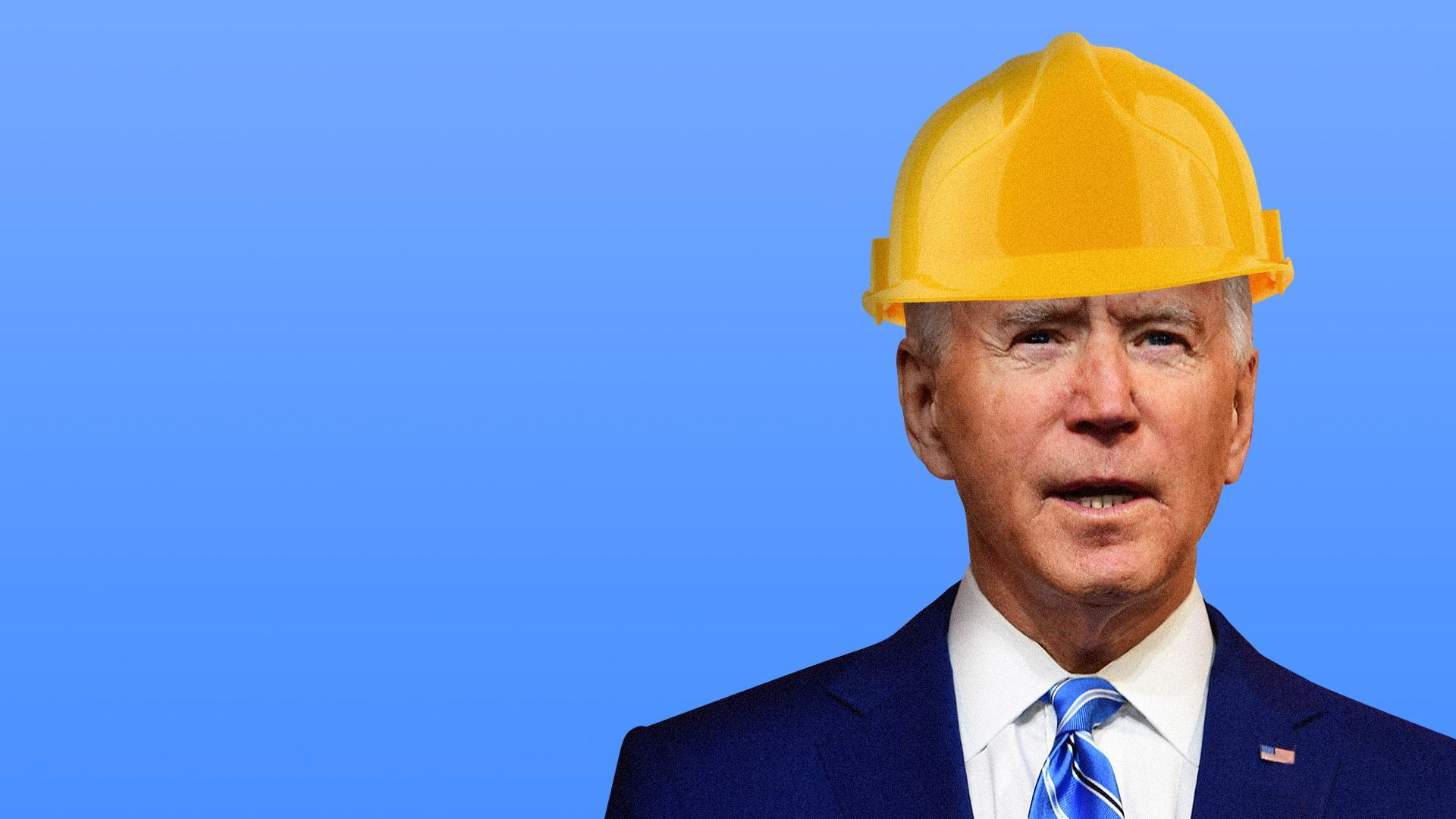 The Biden administration is looking to fund roughly a dozen mineral projects overseas in a bid for more resources used in lower-carbon tech, Axios' Jael Holzman reports.
Why it matters: Support for more mining overseas could ease a raw material squeeze hurting electric vehicles, but it could also give Biden's foes fodder for rejecting mines at home.
Driving the news: Jose Fernandez, a top State Department official, said in an interview the administration is mulling "around a dozen" projects around the world for potential financing.
It's one way the administration is responding to the rapidly rising demand for EV battery minerals like lithium — an issue that's raising prices.
How it works: This money may be distributed through the Mineral Security Partnership, a Biden program leveraging international relations to address U.S. mineral supply concerns.
It includes Australia, Canada, Finland, France, Germany, Japan, South Korea, the U.K. and the European Commission.
Part of its work will include projects around the world "potentially receiv[ing] financing from the U.S. and/or other MSP partners," a State Department spokesperson confirmed.
This includes mining, mineral processing and recycling projects.
Federal funding will be available via two agencies: the Export-Import Bank and the Development Finance Corporation, which is already funding a nickel mining project in Brazil.
The big picture: Unless something drastic changes, the world would need to mine a lot more to rid itself of fossil fuels.
EVs and solar panels rely on unique metals produced in only a few places. Most of the supply is currently controlled by China.
What they're saying: Fernandez, under secretary of state for economic growth, energy and the environment, said the program "is what we believe is the best way to address" the problem that "we're going to need an exponential amount of rare earths and critical minerals, above what we have today."
Of note: The partnership is talking with multiple American carmakers and at least two U.S. lithium mining firms, Albemarle and Piedmont Lithium.
The other side: Republicans aren't huge fans of considering overseas mineral funding when domestic projects face hurdles.
Look for the incoming House GOP majority to scrutinize the program.
For more content like this, join the waitlist for Axios Pro Energy Policy, launching next year.
Bonus mining note: BHP links arms with Gates-backed startup
Mining giant BHP is taking an equity stake in the startup I-Rox, which is developing tech to provide "high-intensity bursts of energy delivered using pulsed-power technology" to efficiently shatter mineral ores, the companies said, Ben writes.
Driving the news: I-Rox and parent I-Pulse, which counts Bill Gates' Breakthrough Energy Ventures among its backers, this morning announced a "comprehensive collaboration arrangement" with BHP, which is also taking a stake in I-Pulse.
Why it matters: The announcement says the tech targets "tensile weakness in rocks" and "could substantially reduce the time, energy usage and greenhouse gas emissions currently generated by critical mining activities."
2. 👀 Fusion "breakthrough" arrives — reports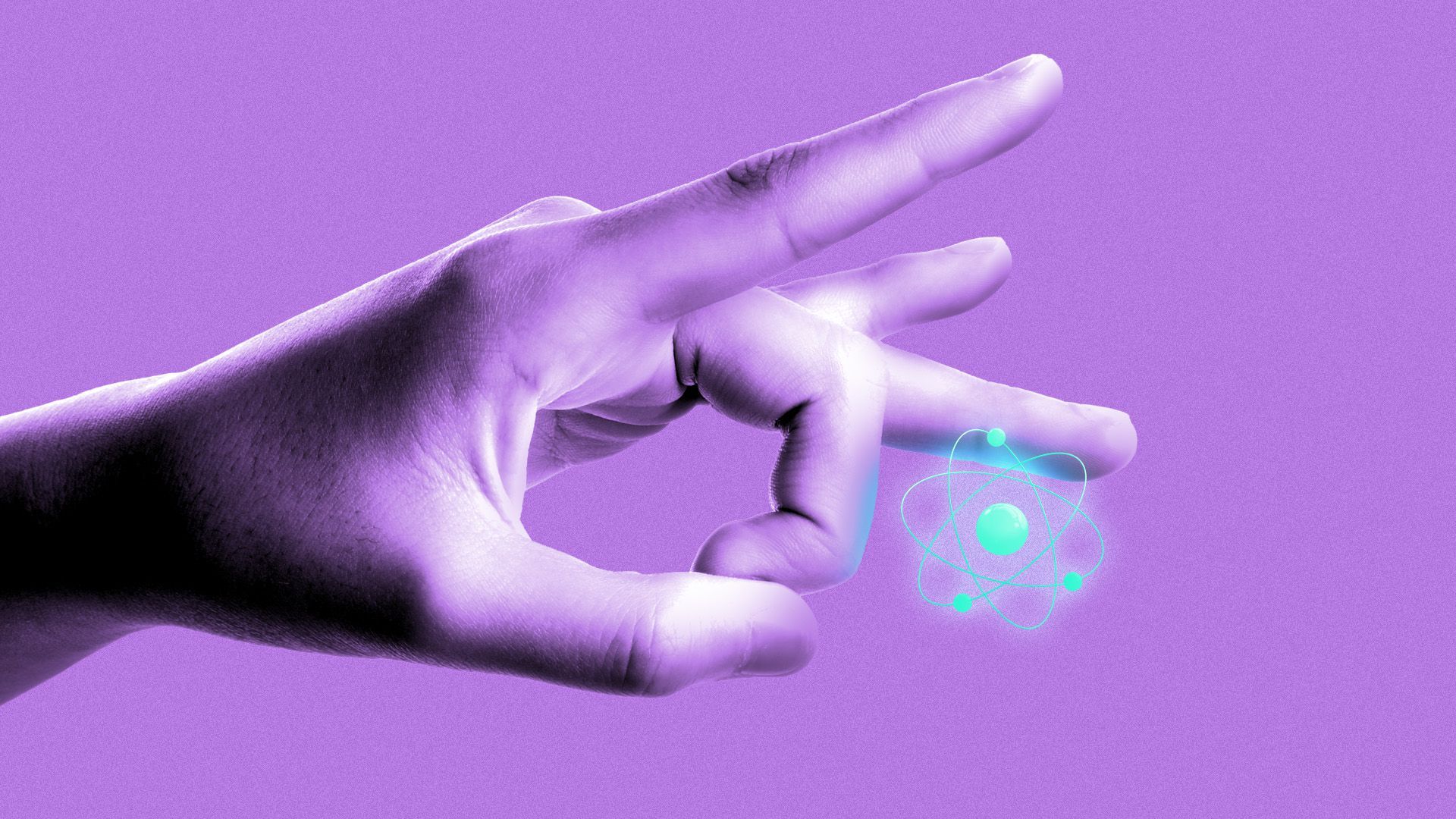 Energy Department scientists are about to announce a major step forward in developing fusion energy, per a Financial Times scoop followed by other reports, Ben writes.
Driving the news: An experiment achieved a "net energy gain in a fusion reaction for the first time," the FT reports, citing anonymous sources.
Energy Secretary Granholm and federal scientists will announce a "major scientific breakthrough" tomorrow, per DOE.
Why it matters: If decadeslong efforts to demonstrate fusion energy succeed, it heralds a promise of almost limitless carbon-free power without the dangerous waste associated with traditional fission reactors.
Reality check: Even progress in showing conceptual viability is just one stop on the long scientific, technical and financial road to commercializing this long-elusive holy grail.
Zoom in: Scientists at DOE's Lawrence Livermore National Laboratory in California are using a process called "inertial confinement fusion that involves bombarding a tiny pellet of hydrogen plasma with the world's biggest laser," per the FT.
Axios' Alison Snyder penned an in-depth look at fusion earlier this year.
What we're watching: Whether the reported advance expands what are already significant venture investments in fusion startups.
3. Rivian hits pause in Europe and more EV notes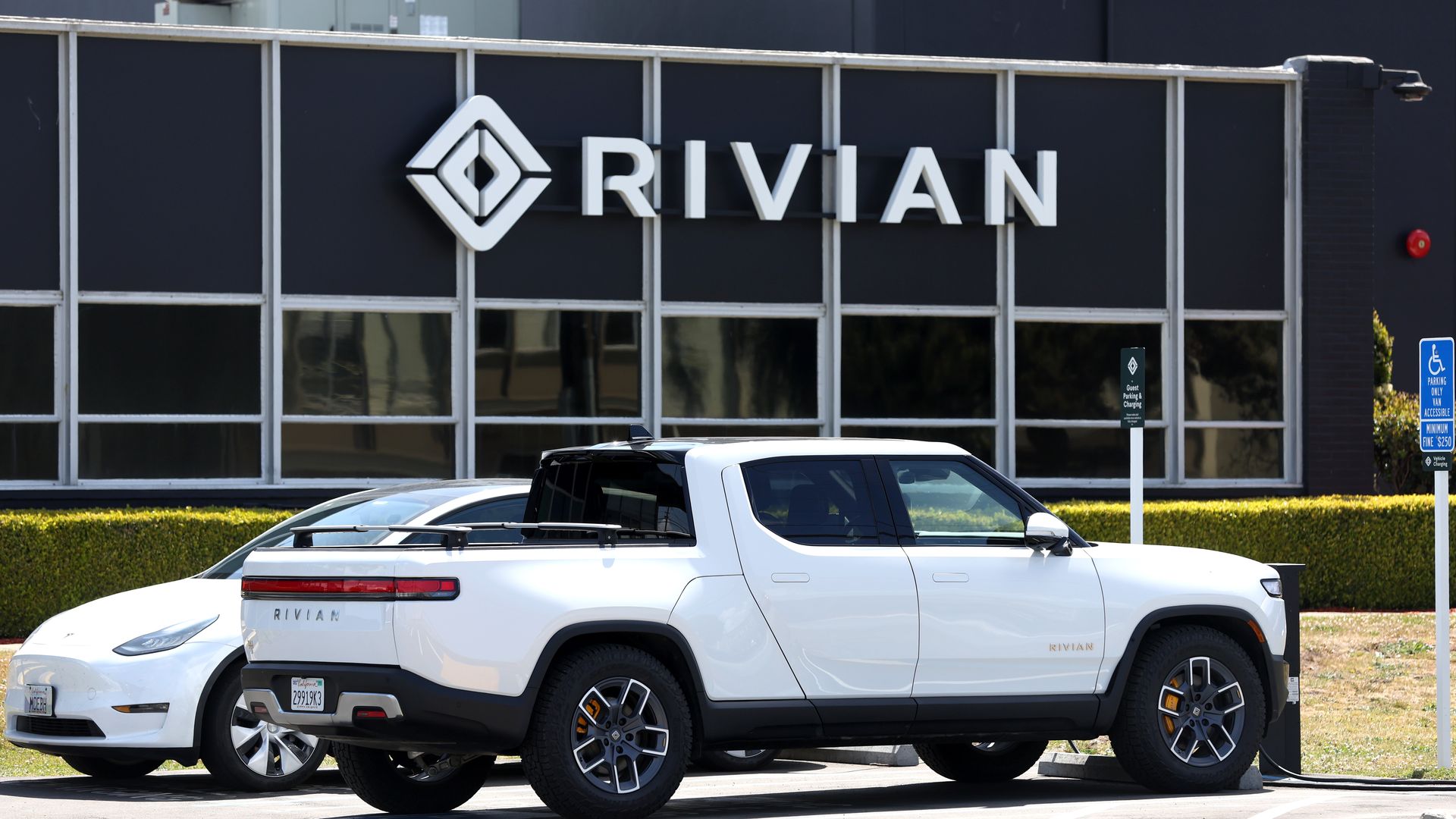 EV startup Rivian said today it's pausing plans to build commercial vans in Europe and ending a three-month memorandum of understanding with Mercedes-Benz, Ben writes.
Driving the news: Rivian said it's focusing on consumer business and existing commercial deals (Rivian has a big contract with Amazon) that are the "most attractive near-term opportunities to maximize value."
Quick take: It shows how the buzzy startup has been struggling to find its footing since going public as it pursues both consumer-facing and commercial ventures.
Elsewhere on our EV tech radar...
🔋 The Energy Department has finalized a $2.5 billion loan to a joint venture between General Motors and LG Energy Solution to help finance battery cell factories in Ohio, Tennessee and Michigan.
Why it matters: The closing of the deal first announced in July with Ultium Cells LLC is part of a multipronged federal push to develop a large domestic battery industry to support EV growth.
By the numbers: The three plants will bring 6,000 construction jobs and another 5,100 in operations, the department said.
4. White House oil ire extends to shale investors
From the not-subtle files: White House energy adviser Amos Hochstein tells the Financial Times that shale investors pressing U.S. oil producers to limit output growth are "un-American," Ben writes.
Driving the news: "I think that the idea that financiers would tell companies...not to increase production and to buy back shares and increase dividends when the profits are at all-time highs is outrageous," he said.
"It is not only un-American, it is so unfair to the American public."
The big picture: It's the latest salvo in a very public dispute between the White House and the oil industry over the stalled post-COVID production revival (see above) despite attractive prices and huge profits.
The intrigue: Multiple forces have slowed growth — investor pressure, the tight labor market, supply chain woes and costs and more. Oil execs also blame White House policies.
5. House Dem oil probe alleges greenwashing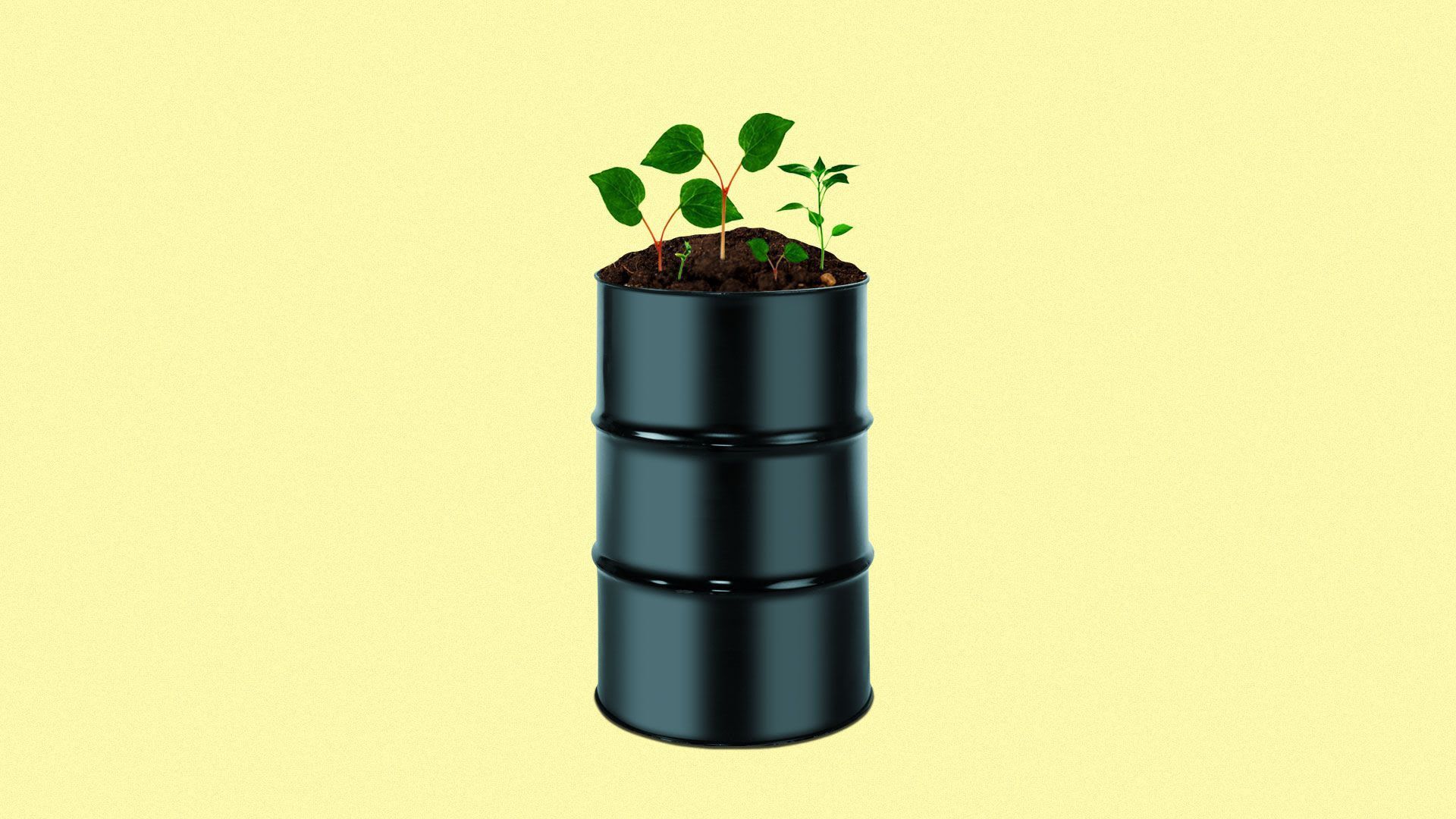 Democrats on a House committee said a probe reveals the oil industry "greenwashed" its image with pledges and steps that execs "knew would not meaningfully reduce emissions," Ben writes.
Driving the news: House Oversight Committee Democrats released a memo and over 1,000 pages of documents Friday after a lengthy investigation into the industry's climate posture and claims.
Zoom in: The committee claims the industry's public communications on climate contradict its steps to "lock in continued fossil fuel production for decades to come."
Other portions various outlets have flagged include...
"The oil industry, the documents suggest, is divided over the value of the environment, social and governance, or ESG, investment trend," E&E News reports.
Via Reuters, documents show oil majors' discussion of divesting assets to lower emissions, "a move that simply shuffles those emissions to the next company without reducing them, the panel said."
The other side: "Our industry is focused on continuing to produce affordable, reliable energy while tackling the climate challenge, and any allegations to the contrary are false," Megan Bloomgren, a senior VP with the American Petroleum Institute, told several outlets.
An Exxon spokesman tells the Washington Post the panel is misrepresenting its positions and "recasting well intended, internal policy debates as an attempted company disinformation campaign."
6. ICYMI: Climate Truths — tech edition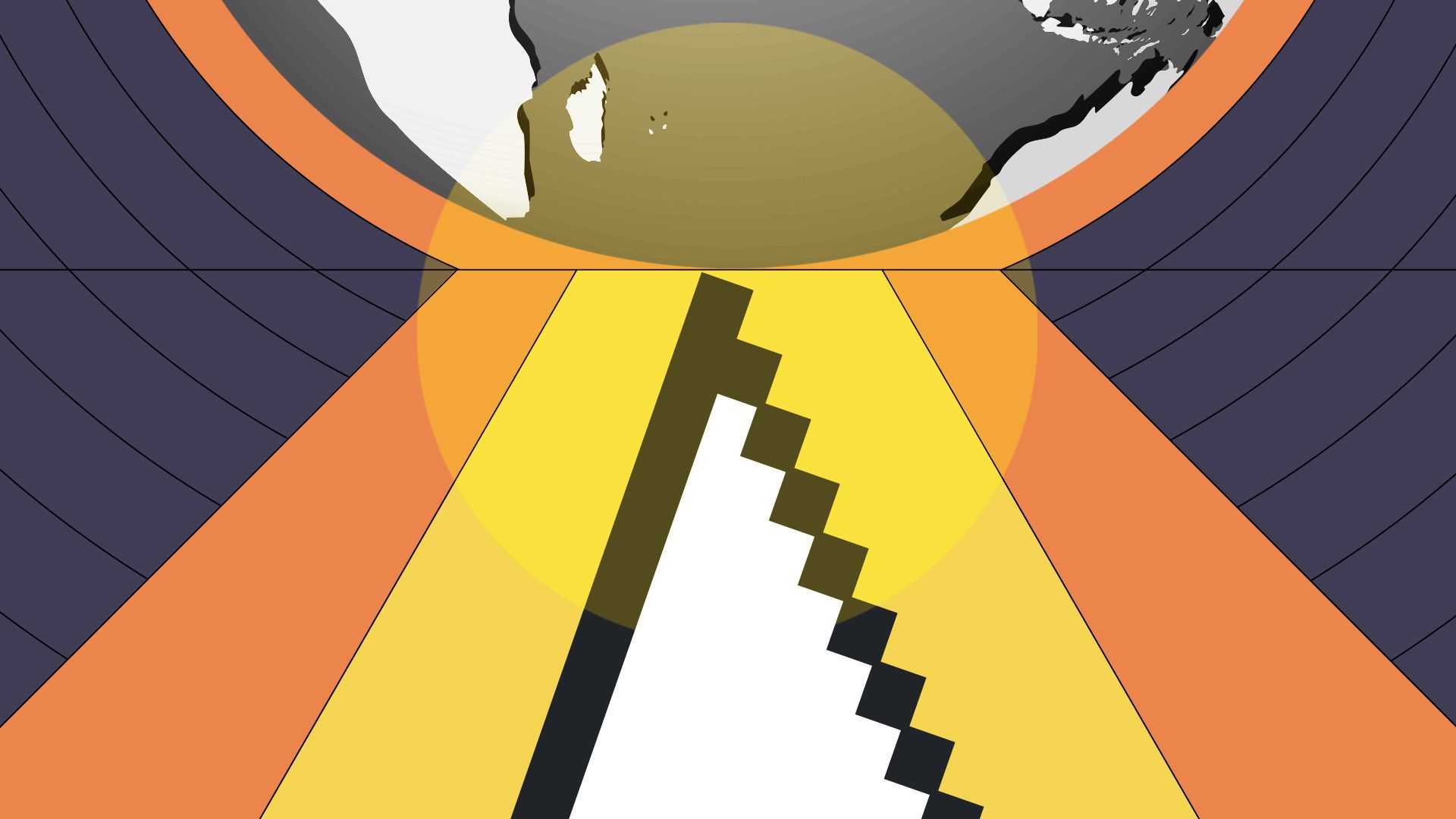 The final installment of our Climate Truths deep dive series ran over the weekend. This package of stories has a bunch of angles on tech.
📬 Did a friend send you this newsletter? Welcome, please sign up.
🙏Thanks to Mickey Meece and David Nather for edits to today's newsletter. We'll see you back here tomorrow!