Axios Generate
February 09, 2022
🐪 Happy Wednesday! Today's Smart Brevity count is 1,283 words, 5 minutes.
🎶 On this date in 1983, the late genius Prince released today's classic intro tune...
1 big thing: Biden's closing climate window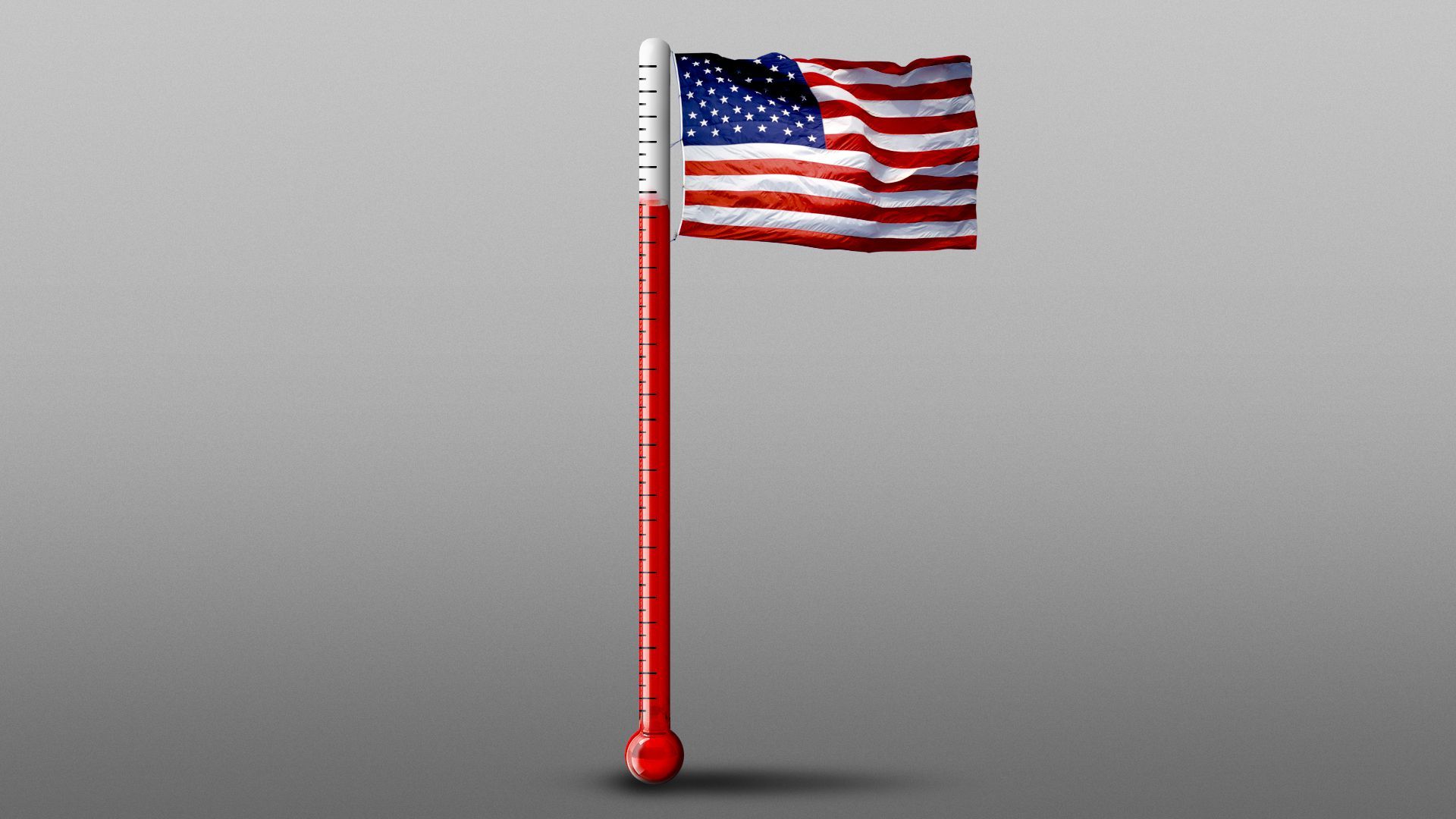 President Biden isn't just about to lose the window for Democrats to pass legislation to reduce greenhouse gas emissions. He could also lose a president's best backup leverage — the ability to cut them through executive and regulatory actions, Andrew writes.
Why it matters: The Biden administration may soon find itself hamstrung by unfavorable court rulings, including West Virginia v. EPA, a Supreme Court case scheduled for oral arguments on Feb. 28 that could curtail the EPA's ability to regulate greenhouse gases under the Clean Air Act.
Environmentalists fear the court's new conservative majority may be willing to go far toward dismantling the EPA's authority.
That's on top of the collapse of the Build Back Better act, the best vehicle Democrats had for cutting emissions.
So unless BBB somehow rises from the dead — or Congress can pass the climate provisions on its own — the White House might not have the option of turning to the executive and regulatory approach that the Obama administration used on climate after it ran into its own congressional roadblocks.
The big picture: With polling and history strongly suggesting the Democrats will lose control of one or both chambers of Congress in the fall, failing to pass a climate package now could mean the next opportunity will prove elusive for as long as a decade, depending on the effects of redistricting and other structural political factors.
Peer-reviewed scientific research shows that emissions cuts cannot wait that long, as the world is already on course for at least 3°C (5.4°F) of warming above preindustrial levels.
This is twice the more stringent temperature target in the Paris Agreement. Cutting emissions of comparatively short-lived methane can buy countries some time to reduce greenhouse gas emissions, but that too depends in part on EPA regulations.
However, the more time that is spent without a clear government signal to support and incentivize emissions cuts, the harder it will be to further accelerate the pace of electric vehicle and renewable energy deployment.
"Every day that goes by we're risking disaster of not acting. I don't see how we meet our international climate commitments without an investment strategy that invests in clean power, clean buildings and clean cars," said Jamal Raad, co-founder and executive director of the environmental group Evergreen Action.
The latest: Activists are pushing for climate legislation in the run-up to President Biden's State of the Union on March 1. Evergreen Action, for example, is running stark ads in D.C. and New York City (home of Senate Majority Leader Chuck Schumer).
2. Bitcoin data center grabs $385M Series C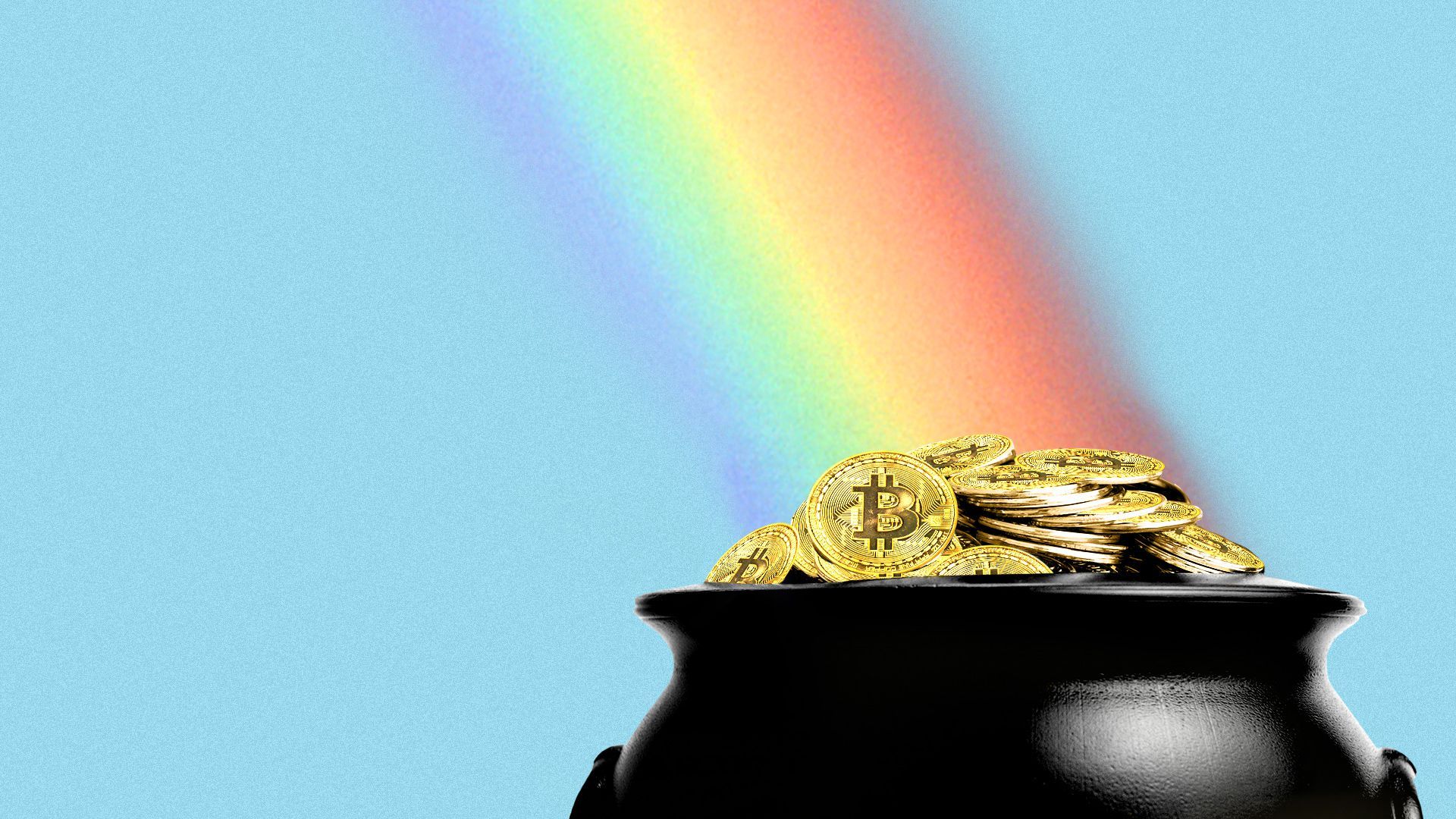 Decarbonizing cryptocurrency is getting some big cash. Compute North raised $385 million in a Series C equity and debt financing that will fund its interruptible digital infrastructure, Axios' Alan Neuhauser reports.
Why it matters: The Minnesota-based company counts bitcoin miners as a sizable chunk of its client base. But it addresses climate concerns around mining — by halting its operations when electricity demand soars on the grid.
CFO Tad Piper tells Axios that clients might face 1%-5% annual downtime, but leveraging blockchain technology enables Compute North to deliver 80% in cost savings.
"A traditional data center bills itself as running 24/7," says Piper. "What's fundamentally different is we have the ability to turn off our data center in times when the grid needs that power."
In January, Senate Democrats, led by Sen. Elizabeth Warren, sent letters to six crypto mining companies about their energy consumption. Compute North tells Axios that "a couple of our current customers were sent the letter."
Details: Compute North specifically sought investments from firms engaged in clean energy and clean tech. The funding round was led by Mercuria, Generate Capital and National Grid Partners.
3. Report makes case for power tax credits
New and extended clean energy tax subsidies in the stalled Build Back Better legislation would slash power sector emissions and provide big net benefits, a new analysis argues, Ben writes.
Driving the news: The University of Chicago's Energy Policy Institute and the Rhodium Group modeled the House-approved version under two tech cost scenarios and three estimates of the social cost of carbon.
Why it matters: Cumulative U.S. power sector CO2 emissions are 13%-22% lower in 2050 compared to estimates absent the credits, they conclude.
"This corresponds to a 64-73% reduction in 2031 electric power emissions below 2005 levels," it states.
"Cumulatively, the benefits from the policies range from $335 billion to $1.8 trillion, while the costs range from $130 billion to $309 billion."
4. Emissions tracking startups are attracting cash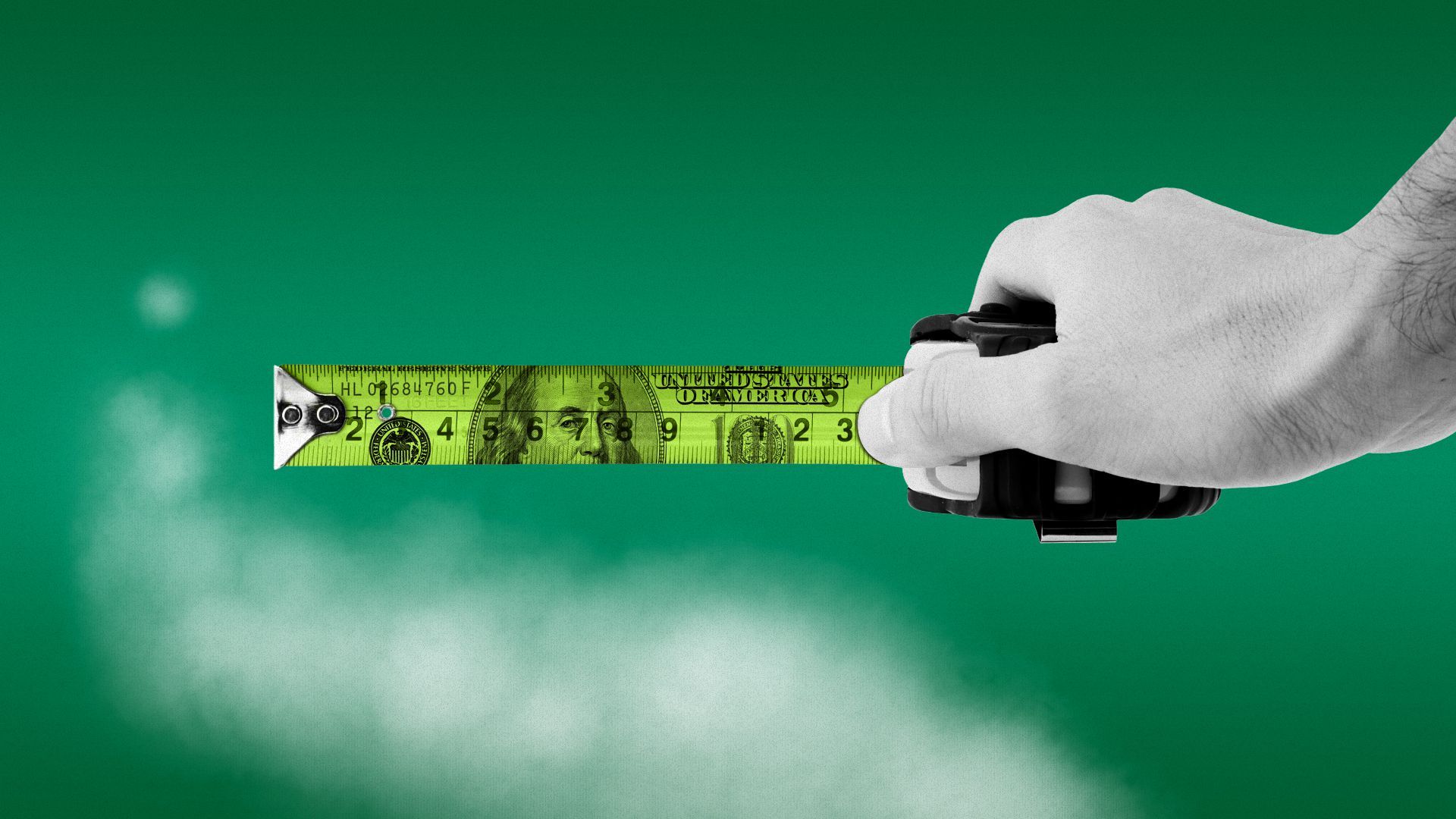 Watershed, a startup that helps companies analyze their emissions and find projects to cut them, raised $70 million in Series B funding from VC heavyweights, Ben writes.
Driving the news: Sequoia and Kleiner Perkins led the funding round for San Francisco-based Watershed, which claims a valuation of $1 billion. Clients include Sweetgreen, Twitter, Airbnb and DoorDash.
Why it matters: It's the latest bet on the growth of corporate demand for outside emissions analytics and management services.
Companies face investor and activist pressure to set strong climate goals and make good.
Regulators in the U.S. and elsewhere are increasingly moving to require emissions disclosures.
It all requires detailed analytics as companies track direct emissions, supply chains, and even the use of their products.
The big picture: Watershed is among many players offering emissions accounting and connecting clients to renewables and carbon removal purchases and other services.
For instance, the carbon accounting platform Persefoni raised $101 million in Series B finance in late October.
The intrigue: Watershed added new advisers who are well known in climate circles.
One is Mark Carney, who works with the United Nations on climate finance and is a top exec at private equity giant Brookfield Asset Management.
The other is Christiana Figueres, who helped broker the Paris Agreement as the U.N.'s top climate official from 2010-2016.
5. A busy stretch in climate litigation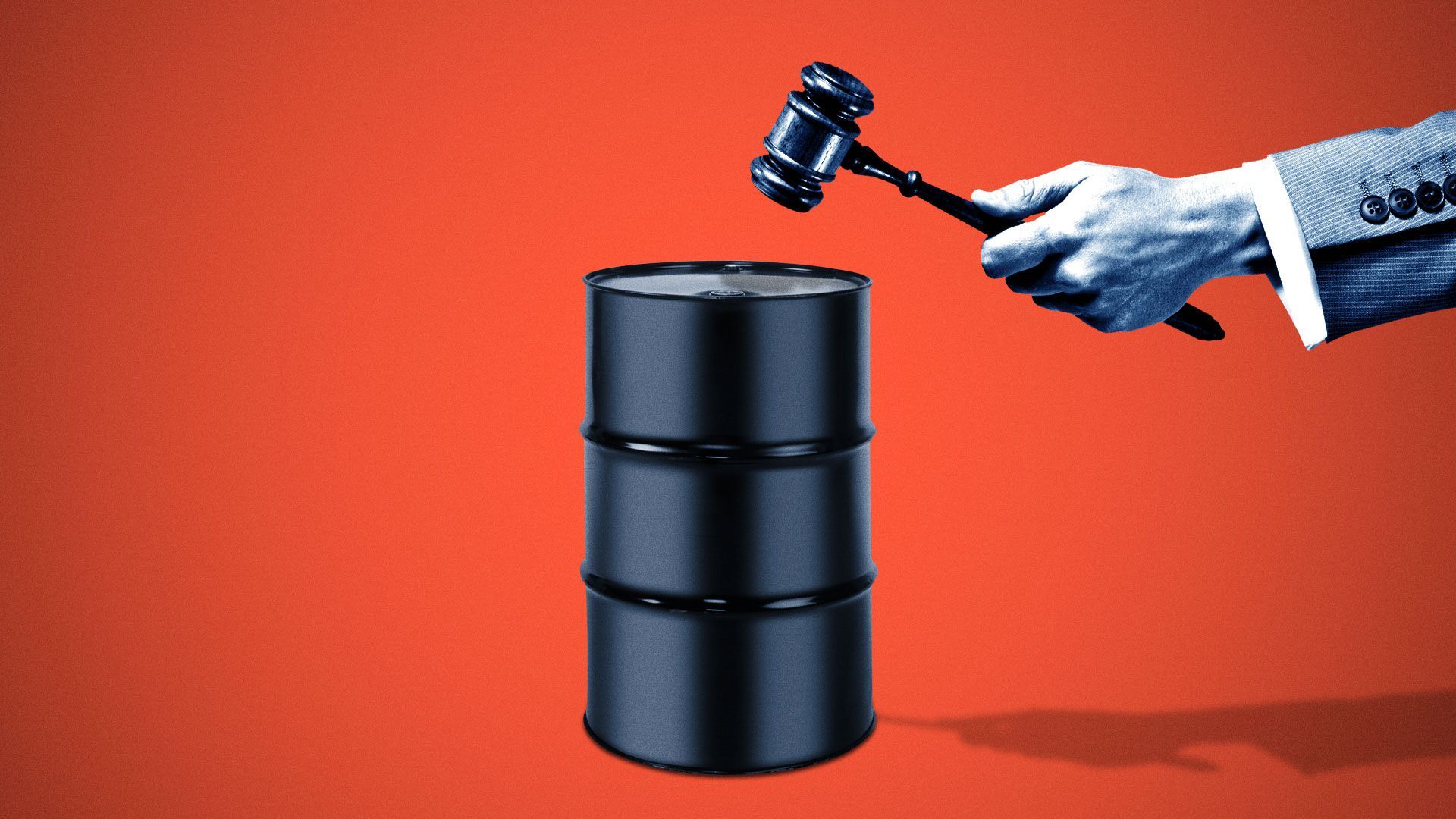 There are two important developments this week in closely-watched litigation at the intersection of climate change and the oil industry, Ben writes.
Driving the news, part 1: The U.S. Court of Appeals for the 10th Circuit ruled Tuesday that Boulder county and city officials' litigation against two oil giants belongs back in state court.
The local officials are seeking damages for the effects of climate change.
The big picture: The litigation against Exxon and Suncor is among a suite of similar cases brought by various states and cities against oil companies. State courts are generally viewed as more favorable venues for plaintiffs.
Why it matters: "It's the first appellate court to rule on whether the climate nuisance claims should be heard in state or federal court since the Supreme Court ruled that appellate courts could look at all sides of that issue," Korey Silverman-Roati of Columbia University's Sabin Center for Climate Change Law tells Axios.
Driving the news, part 2: The American Petroleum Institute, a big industry group, yesterday appealed a federal judge's recent ruling that scuttled a 2021 federal auction of Gulf of Mexico drilling leases.
U.S. District Judge Rudolph Contreras in D.C. had found deficiencies in the Interior Department's Trump-era analysis of carbon emissions linked to the sale.
Frank Macchiarola, a senior API official, stated the appeal is meant to "preserve American energy leadership" and ensure the Gulf can "continue to play a critical role in meeting the nation's energy needs while generating billions in revenue for critical conservation programs."
6. Quote of the day
"These landmark results have taken us a huge step closer to conquering one of the biggest scientific and engineering challenges of them all."
— Ian Chapman, head of the U.K. Atomic Energy Authority,
quoted in the Financial Times
Why it matters: He's discussing a breakthrough in fusion energy experiments reported today by European scientists.
But harnessing fusion at a commercial scale remains a daunting and likely remote task despite recent progress. Go deeper
Editor's note: The second item has been clarified to note that Compute North's $385 million funding round is a combination of debt and equity.