Good morning and welcome back! I hope everyone had a nice weekend. Later this morning I'll be working very hard and totally won't be paying attention to the Boston Marathon. But anyone — running fans and non-running fans alike — should pay attention to Amy Harder's new Axios column out this morning. More on that in a moment. Let's dive in . . .
https://www.axios.com/newsletters/axios-generate-39b068f7-f147-4cd0-9c58-6494ffbe3aed.html?chunk=0#story0
Corporate America isn't backing Trump on climate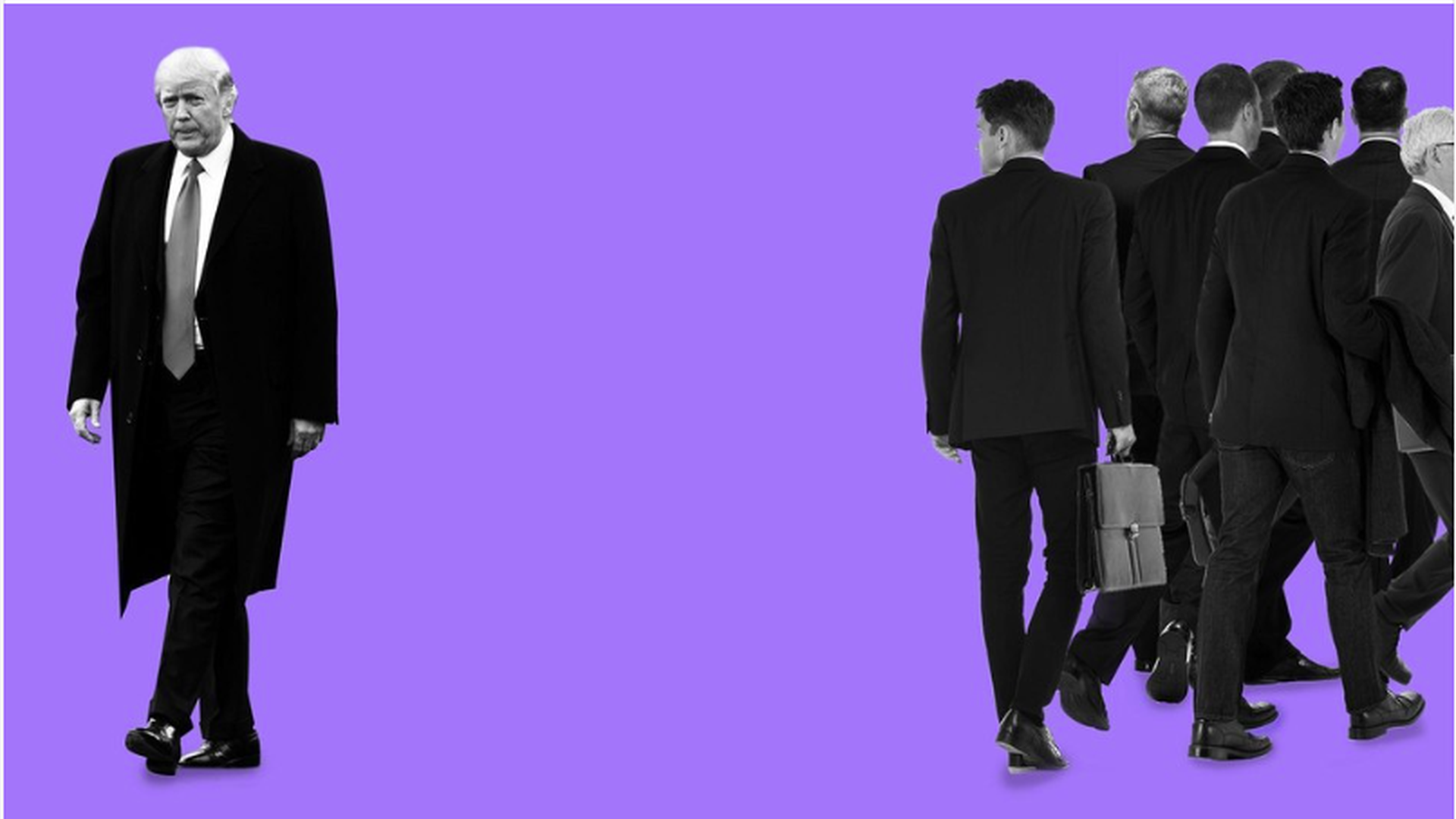 Cool news: the debut of The Harder Line, a new weekly column by my Axios colleague Amy Harder, is out this morning. You can find the whole thing here, but check out a few lines . . .
Corporate America is uniting on climate change.
Consumer brands and industrial giants have been supporting government action on climate change for years. In a shift that is changing the debate, the biggest and most important U.S. energy companies are now dropping their resistance to a global climate deal.
Why it matters: Broader corporate backing of global action on climate change is helping push President Trump away from his campaign promise to pull out of the climate deal, which was struck by nearly 200 nations in Paris two years ago to slow the growth of global greenhouse gas emissions.
You can read the whole piece at this link. I recommend it!
https://www.axios.com/newsletters/axios-generate-39b068f7-f147-4cd0-9c58-6494ffbe3aed.html?chunk=1#story1
Paris decision looms
Crunch time: Politico reported Friday afternoon that competing administration factions will huddle Tuesday to discuss the White House posture ahead the decision expected by late May.
"National Economic Council Director Gary Cohn, Secretary of State Rex Tillerson, National Security Adviser H.R. McMaster, EPA Administrator Scott Pruitt, Energy Secretary Rick Perry, senior adviser Jared Kushner and chief strategist Steve Bannon are expected to be at the table," they report.
Under the microscope: The embattled Bannon reportedly wants Trump to pull out of Paris, and Pruitt went public with that stance a few days ago too. But Kushner and some others line up on the other side.
Thought bubble: The Paris decision matters very locally. If Bannon loses, it'll be another in a string of policy setbacks for him at a time when the status of the former Breitbart exec inside Trumpworld has become precarious.
Worth noting: Over the weekend The New York Times pointed out that Kushner and his wife Ivanka Trump have gained influence at the expense of Bannon.
To be sure: The Paris decision is high profile and important, but the Trump administration has already begun walking away from carbon-cutting rules and policies that form the backbone of the U.S. commitment to the 2015 accord.
https://www.axios.com/newsletters/axios-generate-39b068f7-f147-4cd0-9c58-6494ffbe3aed.html?chunk=2#story2
Listening notes
Two pieces of news from the world of energy-themed podcasts...
Smashing: The Interchange, an excellent podcast from Greentech Media, has busted through its paywall and is now free.
The latest episode features an in-depth chat with analyst Jesse Jenkins about pathways to achieve "deep decarbonization" of the power sector and hurdles along the way.
Returning:
The second season of Direct Current, the Energy Department podcast that debuted last year, arrives this week. Click
here
to listen to a promo.
https://www.axios.com/newsletters/axios-generate-39b068f7-f147-4cd0-9c58-6494ffbe3aed.html?chunk=3#story3
The latest on BP's Alaskan gas leak
BP's leaking natural gas well in Alaska is not spraying crude oil anymore, but "source control has not yet been established" at the leak discovered Friday, according to the latest update on Sunday from EPA and state officials.
The cause of the leak remains unknown, officials said, but there are no reports of impact to wildlife. BP is putting together a plan to stop the leak. The New York Times has more on the control efforts here.
Quick take: The leak arrives at a politically sensitive moment. As Generate reported last week, industry advocates and Alaskan lawmakers are hopeful that Trump's Interior Department will pave the way for new development in Alaska, and a number of companies have announced big discoveries in recent months.
BP's leak has quickly give environmentalists new ammunition. "Oil companies continue to treat Alaska with reckless abandonment, threatening its pristine waters, wildlife, and communities," said Dan Ritzman, director of the Sierra Club's Alaska program, said in a statement Sunday.
https://www.axios.com/newsletters/axios-generate-39b068f7-f147-4cd0-9c58-6494ffbe3aed.html?chunk=4#story4
​Lightning round
Energy Department: Bloomberg has the scoop that Secretary Rick Perry has ordered a new study of the power grid, "with an eye to examining whether policies that favor wind and solar energy are accelerating the retirement of coal and nuclear plants critical to ensuring steady, reliable power supplies."
Why it matters: As the story notes, the study suggests that the Trump administration may be seeking ways to keep coal plants operating beyond separate steps to dismantle EPA regulations.
No way: The Washington Post reports that EPA "has emerged as the primary target" in comments the Trump administration has solicited from industry about how to ease constraints on manufacturing.
"Industry leaders responded with scores of suggestions that paint the clearest picture yet of the dramatic steps that Trump officials are likely to take in overhauling federal policies, especially those designed to advance environmental protection and safeguard worker rights," the paper reports.
Money: Reuters looks at data showing billions of dollars in private equity money coming into the shale oil business despite crude prices that remain modest. Energy producers have achieved "startling" cost reductions, their piece notes.
"That gives financiers confidence that they can squeeze increasing returns from shale fields—without price gains—as technology continues to cut costs."
Shade: ICYMI Friday, Axios reported on a withering comment by the head of Saudi Arabia's state oil giant.
https://www.axios.com/newsletters/axios-generate-39b068f7-f147-4cd0-9c58-6494ffbe3aed.html?chunk=5#story5
One cool thing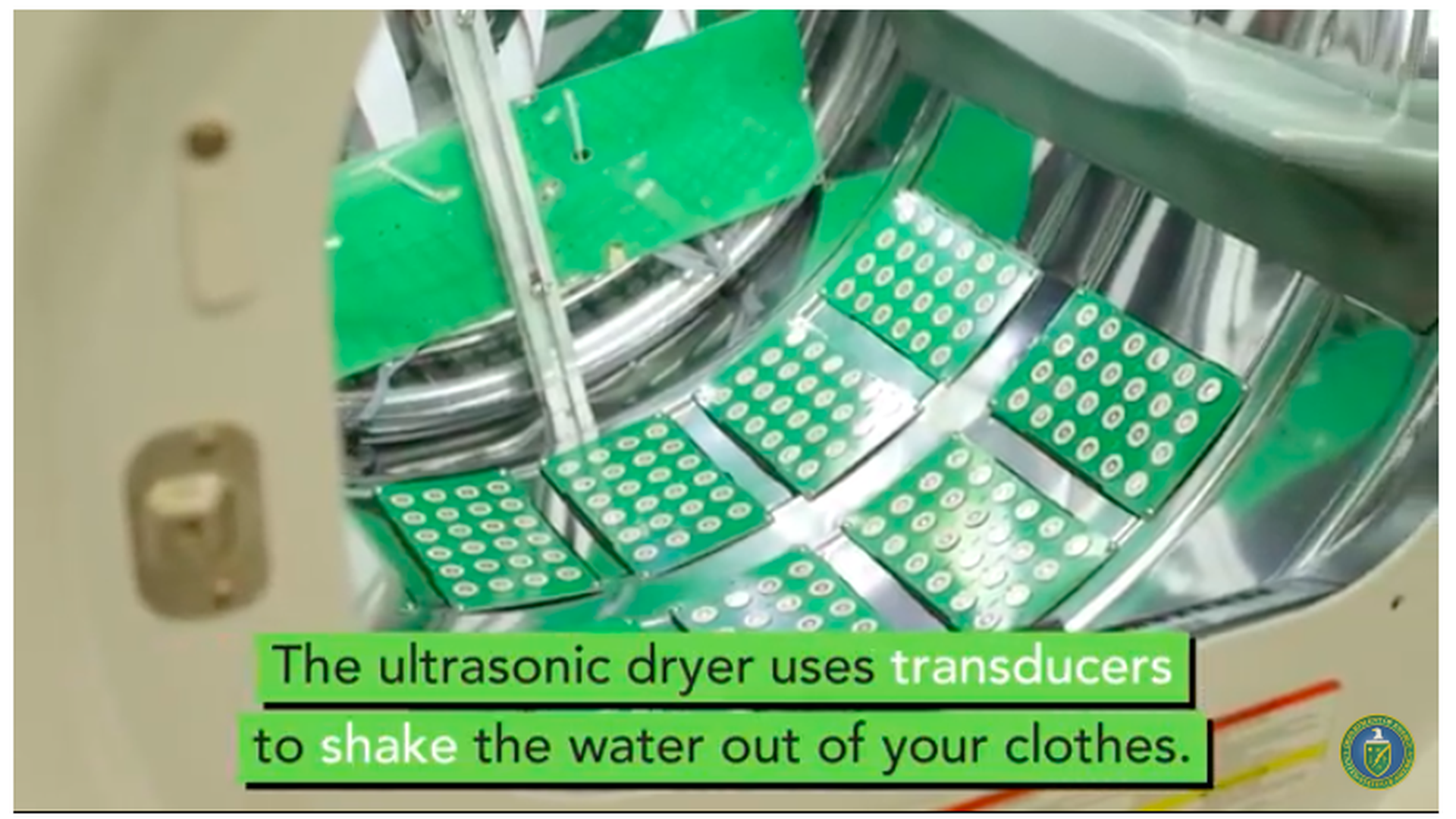 "Ultrasonic drying" would be a good band name. But it could also become a way for people to save energy and money. Check out this Energy Department primer on their work with GE on using vibrations instead of heat to dry clothes.
"It works by using piezoelectric transducers – a device that converts electricity to vibration. When voltage is added, the transducers vibrate at a high-frequency and turn the water into a cool mist as it's removed from the fabric," their summary notes.