Axios Generate
January 27, 2023
🍺 Almost there. Today's newsletter has a Smart Brevity count of 997 words, 4 minutes.
🎶 This week marks 45 years since Eruption released a killer cover that's this week's final intro tune...
1 big thing: Chevron's haul and what's ahead for Big Oil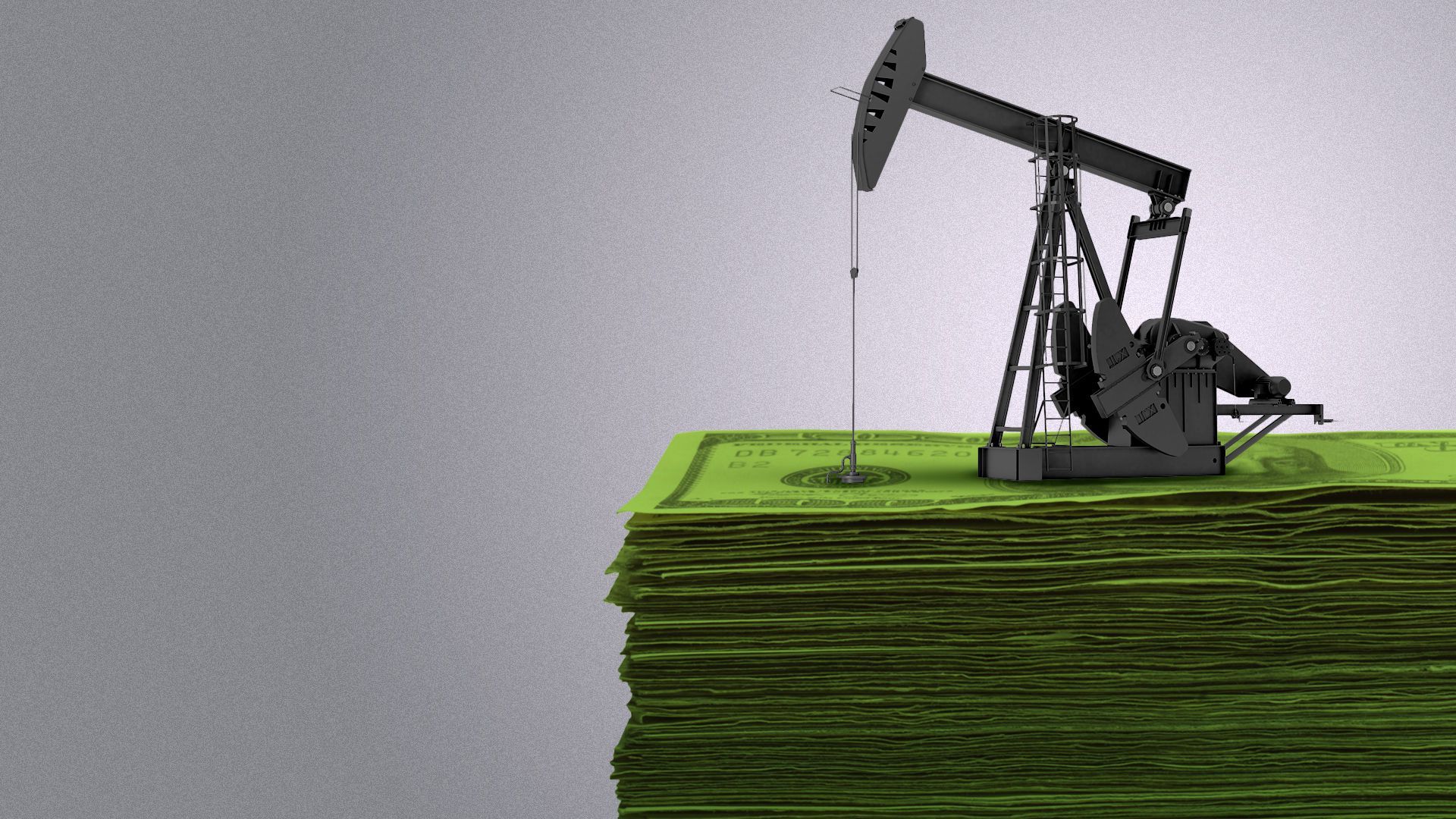 Big Oil's earnings season got underway this morning with Chevron reporting $7.9 billion in adjusted fourth-quarter profit, Ben writes.
Why it matters: It's down from Q3's haul as oil and gas prices have eased, but the U.S.-based multinational nonetheless booked a record $36.5 billion in adjusted annual profit.
The Q4 numbers came in below Wall Street estimates, and Chevron's stock dipped slightly in pre-market trading.
The intrigue: Friday's report comes after Chevron announced a $75 billion share buyback program this week that drew White House ire (see yesterday's newsletter).
The White House says the sector is prioritizing investor rewards over U.S. supply growth and consumer prices.
Chevron, however, this morning touted record annual U.S. oil and gas output.
What's next: Exxon reports its Q4 and full-year results on Tuesday, with Shell reporting Thursday. BP and TotalEnergies report the following week.
The big picture: Looking ahead, 2023 should remain lucrative for the sector on a major profit run since absorbing massive losses during the depths of the pandemic.
But don't look for a repeat of 2022's record haul. "[E]arly projections compiled by S&P Capital IQ have the five western oil supermajors collectively earning $150bn in 2023, down from an estimated $200bn haul in 2022," the Financial Times reports.
What they're saying: "Although 2023 should remain a solid year for the integrated oils, there is less headroom than we envisaged just a couple of months ago given the correction in oil prices and halving in European gas prices," HSBC Global Research analysts said in a note.
Bonus: Oil giants' big year
Huge integrated oil and gas companies have been outperforming the wider market over the last year.
2. Biden mining move fuels resource debate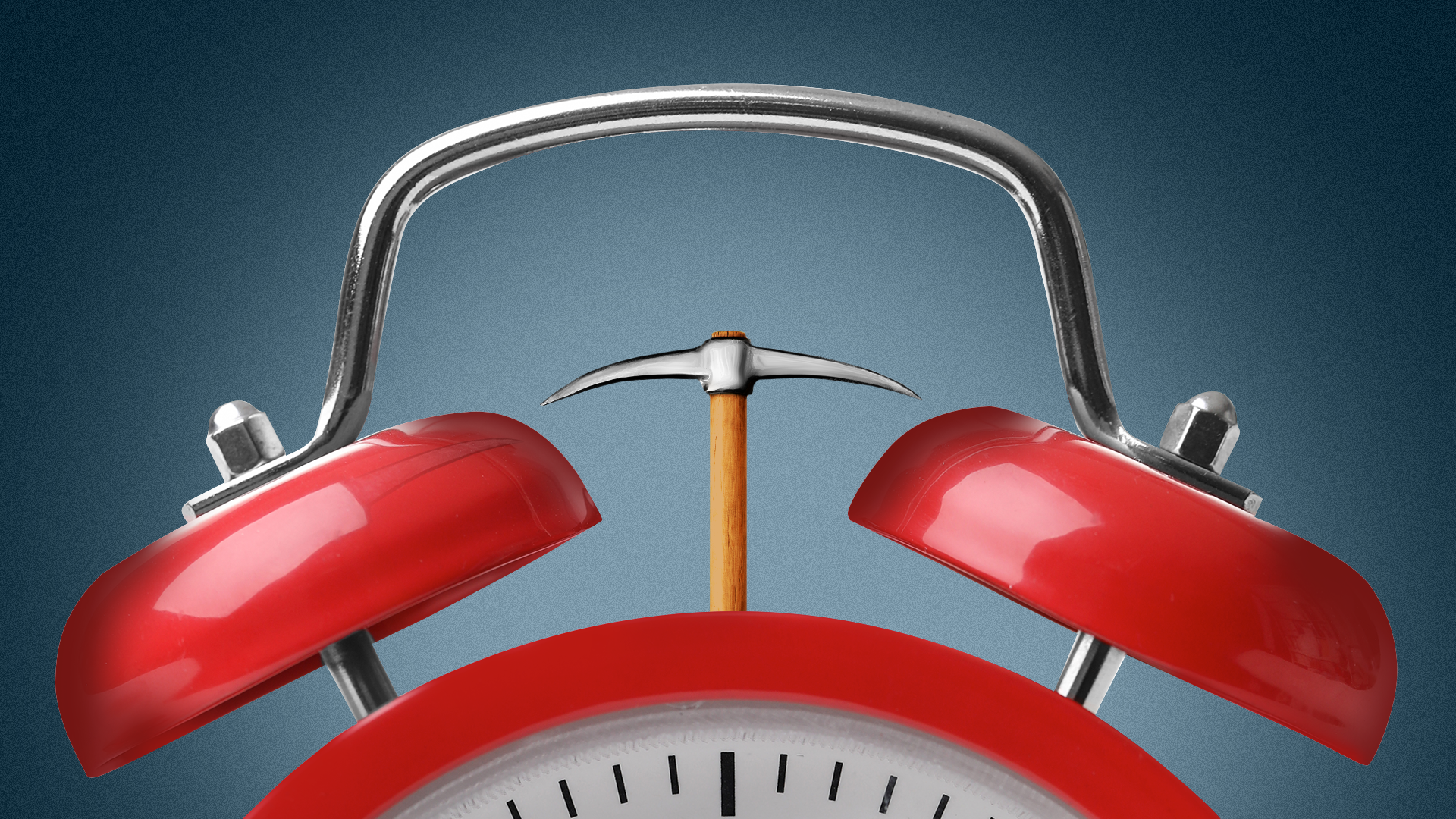 The Biden administration has effectively banned mining across a swath of northern Minnesota, putting a roadblock in front of the Twin Metals copper and nickel project for at least two decades, Axios' Jael Holzman reports.
Why it matters: House Republicans are eviscerating the timing because it happened just after Biden struck a deal for minerals from Africa, and suggested they'll zero in on his efforts to support mining overseas.
Driving the news: The Interior Department thrilled environmentalists and Indigenous communities by withdrawing roughly 225,000 acres near the Boundary Waters Canoe Area Wilderness from mining practices for 20 years.
The other side: GOP Rep. Pete Stauber, who represents the region, responded by criticizing a supply deal Biden inked in December with the Democratic Republic of the Congo and Zambia.
"America needs to develop our vast mineral wealth... with high-wage, union protected jobs instead of continuing to send American taxpayer dollars to countries like the Congo that use child slave labor," Stauber said in a statement.
Read the whole story, and for more content like this from Jael, join the waitlist for Axios Pro Energy Policy, launching next month.
3. 🏃🏽‍♀️Catch up fast on Congress: ESG, climate, rosters
💰 A pair of House Democrats just launched a new "Congressional Sustainable Investment Caucus" to push policies that provide "investor protections and transparency of information to market participants," Ben writes.
Why it matters: The caucus — led by Reps. Sean Casten and Juan Vargas and backed by liberal groups — will be a voice for climate-related investing as ascendant House Republicans are going on offense against "woke capital." Pensions & Investments has more.
🔦 The Senate Budget Committee will focus on climate change "as economic experts warn of serious financial risks and as climate-related disaster spending continues to soar," Sen. Sheldon Whitehouse (D-RI) said in a Thursday statement as he assumed chairmanship of the panel.
📝 E&E News runs down the names of Republicans with key positions on the powerful House Energy and Commerce Committee, and reports that members will look to support U.S. natural gas production and exports.
4. JFK Airport's next terminal will be a solar microgrid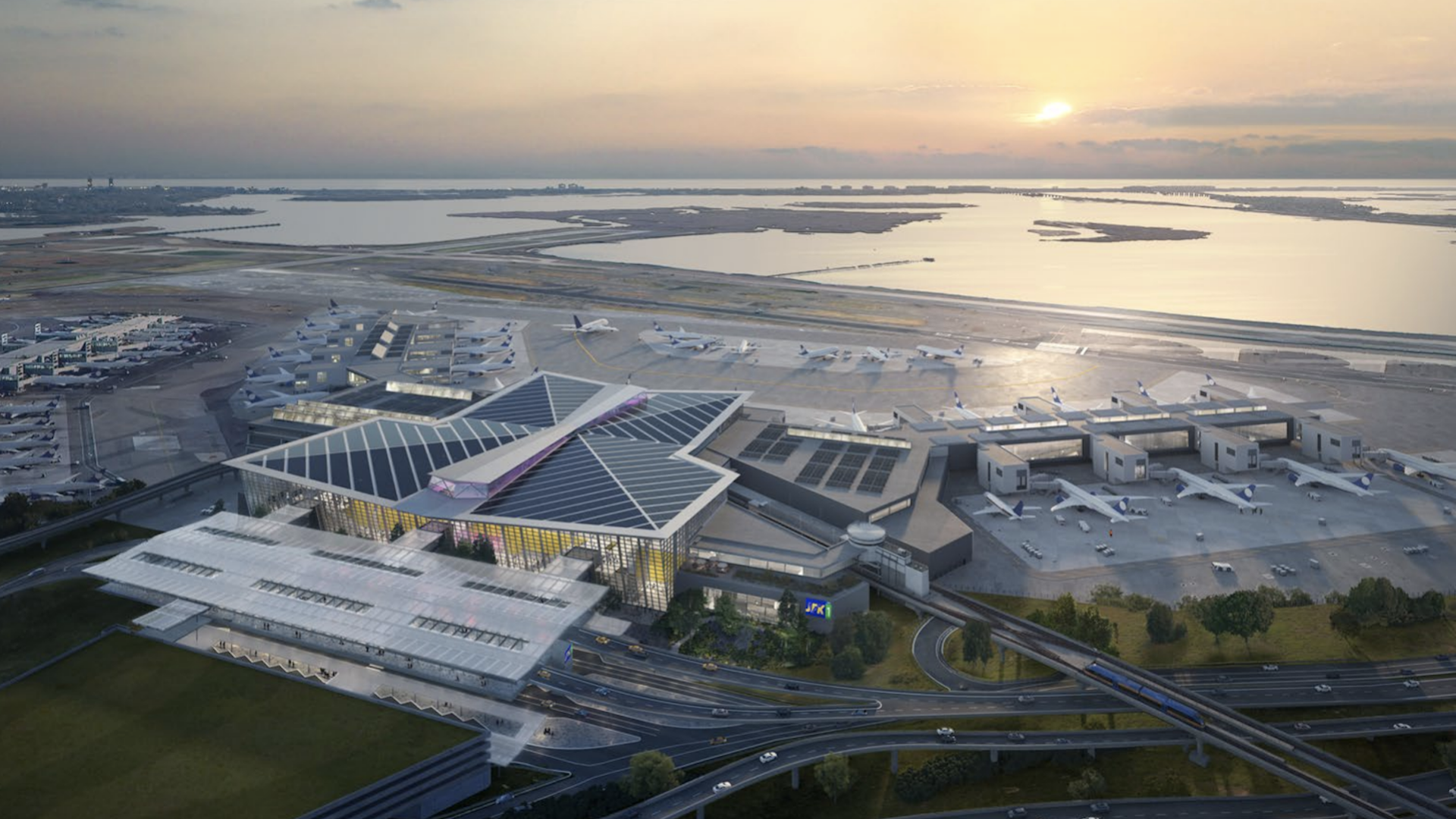 The next step in the race to decarbonize the aviation sector is taking place at New York's JFK International Airport, Andrew writes.
Driving the news: A major new 23-gate international terminal under construction will be powered by a rooftop solar array.
The terminal will be connected to a microgrid capable of keeping the lights on even if a power failure affects other parts of the airport, project leaders announced Thursday.
Why it matters: Aviation currently accounts for about 3% of global emissions, but that number is rapidly growing.
Zoom in: The JFK project's builder, AlphaStruxure, a joint venture between Schneider Electric and Carlyle, claims the rooftop solar array will be the largest in New York City and at any U.S. airport terminal.
The 11.34 megawatt microgrid would be comprised of 7.66 megawatts of rooftop solar generating capacity, along with fuel cells and battery storage.
The solar array is designed to have over 13,000 solar panels. The electricity generated by the microgrid would be enough to power 3,570 average U.S. homes for one year.
What's next: The privately funded, 2.4 million-square-foot terminal is expected to open in 2026 and be completed by 2030. It will handle international arrivals and departures.
5. 🤘 One metal VC thing: cash for cleaner steel
Boston Metal, a startup trying to wring carbon emissions out of steel production, today announced the $120 million first close of a Series C round led by metals giant ArcelorMittal, Ben writes.
Why it matters: Meeting global climate goals requires decarbonizing heavy industries like steel, cement and chemicals.
Driving the news: Microsoft's Climate Innovation Fund and SiteGround Capital — both new backers — joined the round alongside existing investors.
ArcelorMittal's Irina Gorbounova, along with Rick Cutright of existing investor OGCI Climate Investments — a joint investing arm of several oil giants — joined the board.
How it works: Axios Pro Climate Deals' Alan Neuhauser has more on the process Boston Metal hopes to commercialize by 2026:
Traditional steelmaking uses blast furnaces that require huge amounts of heat and power to break down iron ore.
Boston Metal instead uses "molten oxide electrolysis" to break down iron. The process only requires electricity, meaning it can be powered with renewables.
Subscribe to Axios Pro Climate Deals and you won't regret it.
📬 Did a friend send you this newsletter? Welcome, please sign up.
🙏 Thanks to Nick Aspinwall and David Nather for edits to today's newsletter. Have a good weekend!