Axios Generate
May 20, 2022
🍺 Yes. Friday. Today's Smart Brevity count is 1,031 words, 4 minutes. 
📬 Did a friend send you this newsletter? Welcome, please sign up.
🎶 On this date in 1983, Scottish rockers Big Country released an anthemic single that's today's intro tune...
1 big thing: The next act in Biden's offshore drilling drama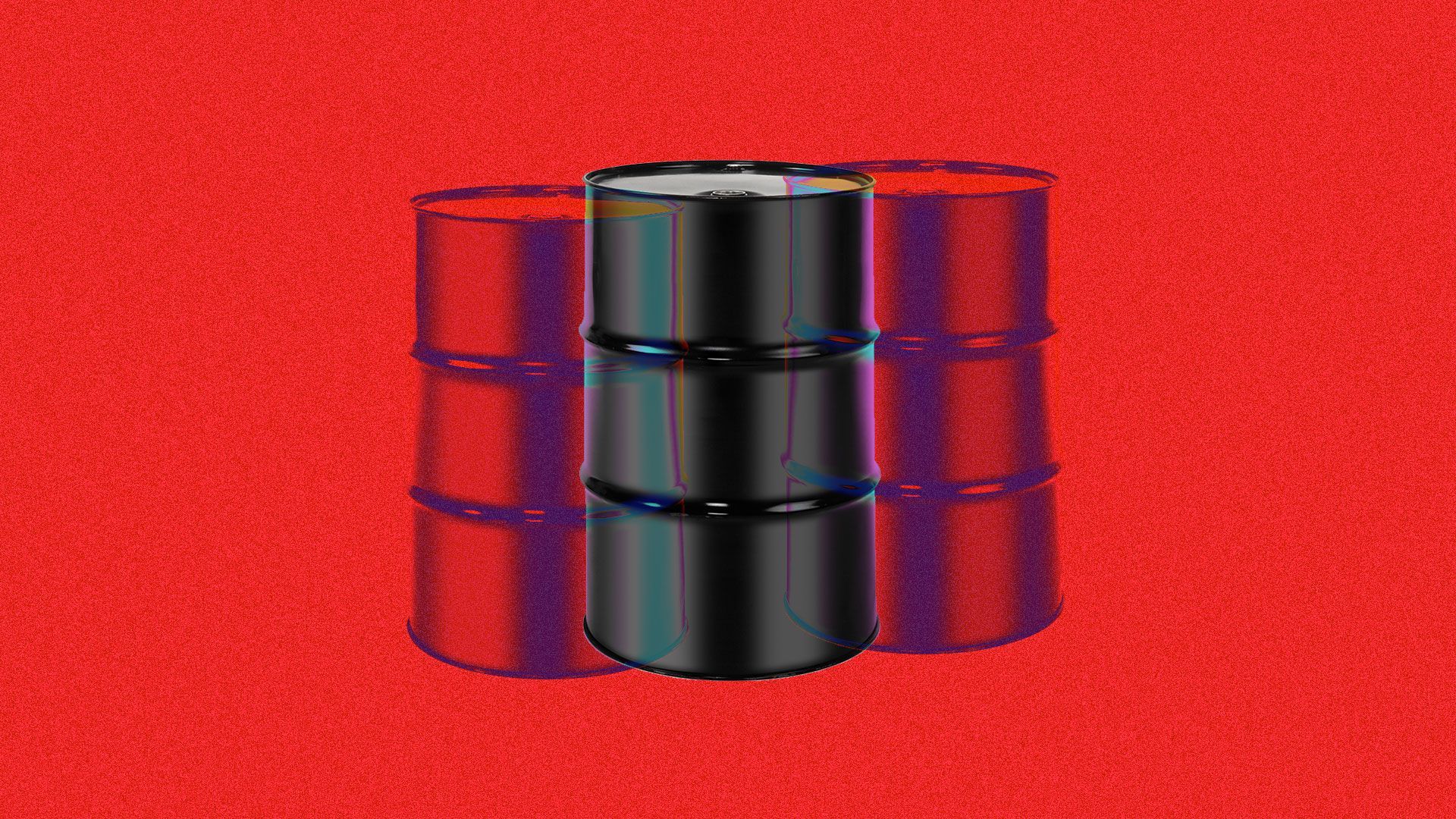 The Interior Department's new offshore oil-and-gas drilling policy announcement is fascinating for what it doesn't reveal, Ben writes.
Driving the news: Interior yesterday pledged to release a delayed 5-year plan for energy development in federal waters by June 30.
These revolving plans typically schedule a bunch of drilling bloc auctions, concentrated mostly in the Gulf of Mexico.
Yes, but: Interior Secretary Deb Haaland's press release — and separate remarks to a Senate panel — declined to flatly say the plan will include lease sales.
Haaland vowed to "follow the science and the law" and undertake a "transparent review" with input from states, the public and Native American tribes.
"We take this responsibility seriously without any pre-judgment of the outcome," she said.
Why it matters: The Gulf is a key source of U.S. oil production and the sector is a major Gulf Coast industry.
While the Gulf of Mexico's share of total U.S. oil output has declined since the onshore shale boom began over a decade ago, it's still about 15%.
The intrigue: Could there be a leasing plan with no lease sales? Depends who you ask!
"A final leasing program that fails to include actual lease sales would be in clear violation of the law," said Erik Milito, president of the National Ocean Industries Association, in a statement to Axios.
Interior is legally bound to "expeditiously develop America's energy resources," and this includes scheduling and holding sales, he said.
Yes, but: Brettny Hardy, a senior attorney with the environmental group Earthjustice, said Interior "has the obligation to balance environmental costs with national needs in deciding on a schedule."
The department "has discretion to propose the size and timing of lease sales based on that analysis — including proposing zero offshore lease sales over the next five years," she said via email.
Catch up fast: President Biden campaigned against new fossil fuel development on federal lands and waters.
But leasing and permitting has been mired in legal disputes and uncertainty. Most recently, Interior canceled two upcoming Gulf of Mexico lease auctions (and one Alaskan sale that lacked industry interest).
Now Biden's facing pressure to bolster U.S. development amid high prices, even though offshore drilling has years-long timelines, while climate groups want more aggressive steps to curb fossil fuels.
What's next: Once the draft plan arrives, there's a lengthy bureaucratic process for transforming it into a final schedule.
2. Catch up fast on policy: Congress and DOE
⛏️ Sen. Kyrsten Sinema (D-Ariz.) wants the Senate's bipartisan energy and climate talks to prioritize domestic battery production — and make it easier to mine critical minerals at home, Axios' Hans Nichols reports.
💵 The Energy Department on Thursday took the first steps toward launching a $3.5 billion program to establish regional "hubs" for nascent direct air capture tech. CNN has more.
3. China's emissions peak may arrive soon(ish)
A new analysis finds China is heading toward a peak in its carbon emissions by 2025, Ben writes.
Driving the news: "Our projections show China's emissions are likely to continue increasing to 2025" before dipping slightly by 2030 "roughly back to today's levels," writes Swithin Lui of the NewClimate Institute in a post on the site Carbon Brief.
The big picture: The country's leaders have pledged to reach peak emissions before 2030, but when exactly that may occur is unclear — and consequential.
China is by far the world's largest carbon emitter. It has outsized influence on whether the world can begin steep cuts needed to avoid catastrophically breaching Paris agreement goals.
Yes, but: The Carbon Brief analysis isn't exactly a glass half-full read in light of Paris goals of limiting warming to under 2°C above preindustrial levels, with a 1.5°C target.
"China's currently planned energy and climate developments imply an emissions trajectory to 2030 that — if applied at the global level — would be consistent with 3°C of warming, well above what would be necessary to keep warming below 1.5°C."
4. Charted: climate tech's most active VC players
Venture firms investing solely in climate technology are driving the majority of deal activity in the industry, Axios' Megan Hernbroth reports.
Why it matters: There's been lots of chatter — and blame — about increased deal activity and higher valuations coming from generalist investors hoping to break into the red-hot climate tech sector.
Reality check: That's not the case, according to PitchBook data provided exclusively to Megan.
State of play: Historically, deal activity has been concentrated among venture firms that made a name for themselves by investing in climate and energy technology.
The surge of deal activity in 2021 and 2022 hasn't shifted that expectation much at all.
Breakthrough Energy Ventures, the top climate investor among its peers, was founded in 2015 and is backed by Bill Gates.
SOSV is much older — founded in 1995 — and has a much more stage-agnostic approach to investing in climate technology companies.
The intrigue: Several firms, including Alumni Ventures and Sand Hill Angels, focus on the earliest stages of investment.
Their activity speaks to the rate of company creation in climate technology.
This piece comes from a deeper dive in our must-read Axios Pro Climate Deals newsletter. Sign up
5. How climate change may harm trees fighting it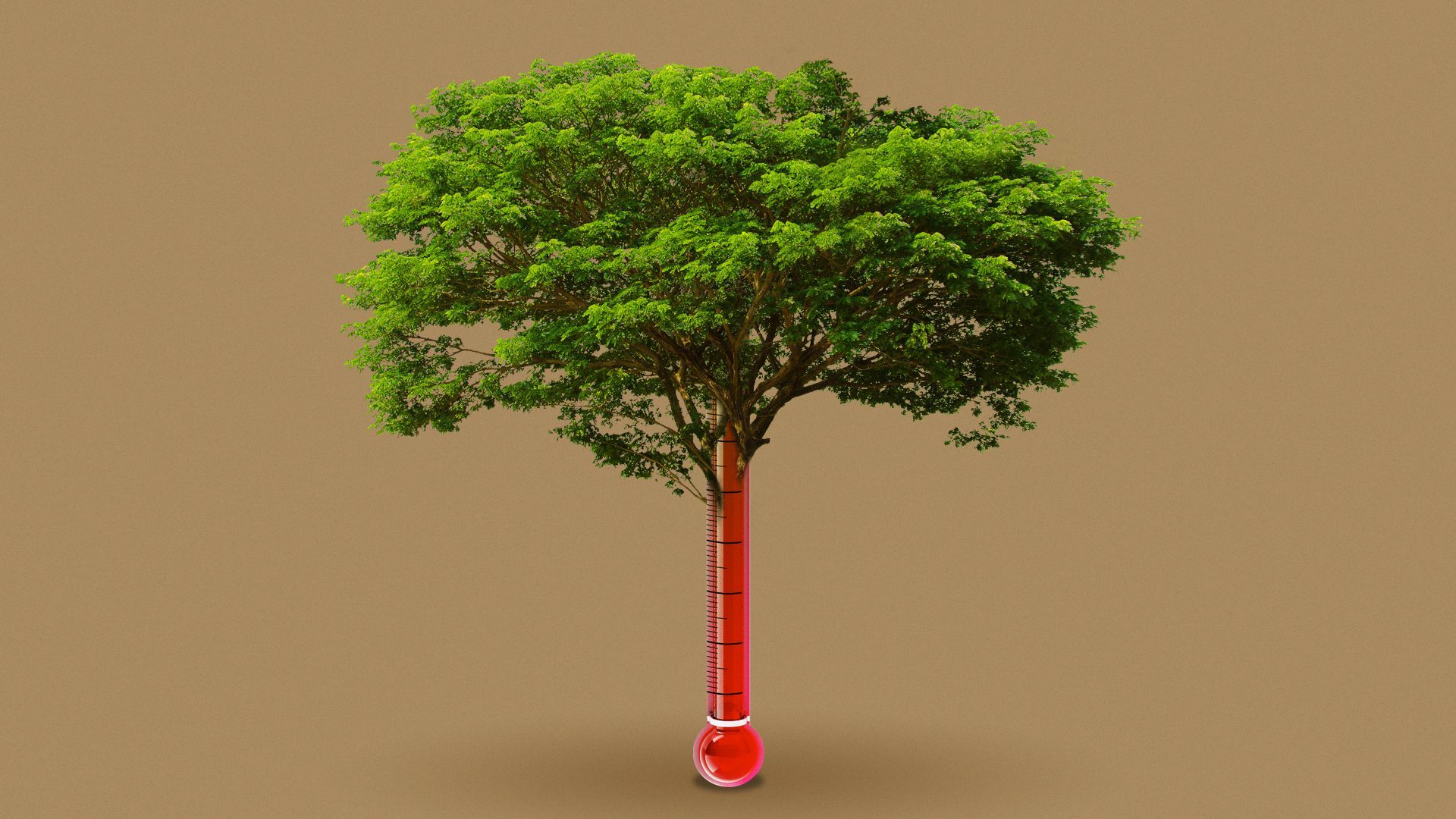 Climate models may be overestimating forests' ability to take in carbon, which means they are underestimating future global warming, Axios' Alison Snyder reports on a pair of new studies.
The findings suggest carbon offsets to reduce emissions might not be worth as much as companies think.
The big picture: Earth's temperate, boreal and tropical forests capture lots of carbon — roughly 20%-25% of the CO2 humans emit each year by one estimate.
What's new: The death rate of trees in the tropical forests of North Queensland, Australia, doubled between 1984 and 2019, according to a study in Nature.
Authors see a climate link: Over that same period, the vapor pressure deficit — a measure of how quickly the air robs plants of moisture — increased in this region.
A separate study in Ecology Letters found the risks posed to trees by wildfires, drought and insect outbreaks through the end of the 21st century may be pervasive, especially in the western U.S.
"In a scenario with medium emissions, wildfire risk is projected to increase by a factor of four. Drought and insect risks increase by about 50% to 80%," it states.
Thanks for reading and have a great weekend!