Axios Generate
June 17, 2020
Welcome back! Today's Smart Brevity count: 1,036 words, 4 minutes.
This is cool: We're launching the new Axios Today podcast with host Niala Boodhoo next Monday, June 22. Subscribe here to start every weekday morning with news that matters in just 10 minutes! 
🎸 And Saturday will mark the 45th anniversary of Neil Young's harrowing masterpiece "Tonight's the Night," which provides today's intro tune...
1 big thing: Clean energy player comes to oil country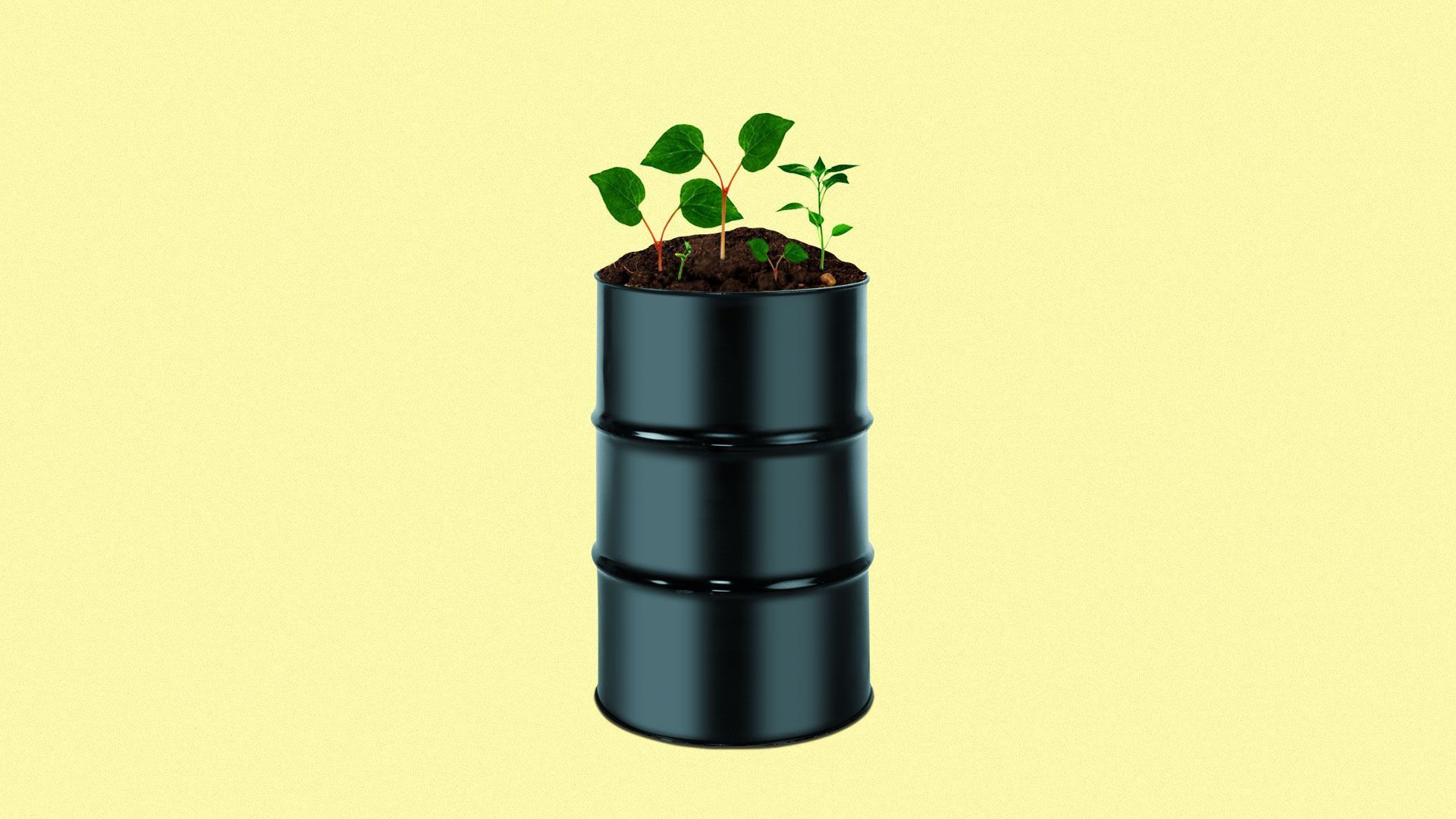 Greentown Labs, the big Boston-area incubator of clean technology startups, is opening a second space in Houston, the heart of the U.S. oil industry.
Driving the news: The nine-year-old outfit said it's initially providing 30,000 square feet of "prototyping lab" and office space for up to 50 startups.
Why it matters: It will be the city's first "climatetech and cleantech-focused startup incubator," per the joint announcement with city officials and business leaders.
Houston officials said Greentown will be a "catalyst" to help America's fourth-largest city meet its recently unveiled climate plan.
But more broadly, it shows efforts to accelerate changes already underway in the energy ecosystem even as fossil fuels remain dominant, and the cross-pollination between emerging and legacy industries.
What they're saying: "We believe the engineering strength, talent, and assets of the energy industry in Houston can and must be redeployed toward a decarbonized future," Greentown CEO Emily Reichert said in announcing the move.
"Climate change cannot be solved from the coasts — we need all hands on deck at this time," she said.
The big picture: I'm going to outsource to the Houston Chronicle's coverage...
"Houston has tried in fits and starts to capitalize on its expertise and experience in fossil fuel energy to expand on the growth of renewables," it reports.
"But the effort has been hampered by insufficient venture capital that favors coastal startups, a wary attitude about the legitimacy of climate change from the conservative oil and gas industry, and few government policies that encourage green energy."
The intrigue: Working with fossil fuel companies is not new for Greentown — which has yearslong relationships with Shell and Chevron — or startups in general.
Large oil companies are getting more active in low-carbon energy tech and setting climate goals, even as fossil fuels receive the overwhelming share of their investment.
The mining and oil heavyweight BHP is a new Greentown partner, and BHP's Michelle Thomas said "we need to leverage those outside our company and outside our industry to think of new ways to reach our goals."
2. A clean energy finance moment
The last 24 hours have brought a burst of news about money going into clean energy technology startups and development.
Renewables: "Copenhagen Infrastructure Partners raised 1.5 billion euros ($1.7 billion) for a new fund that it aims to be the biggest in the world dedicated to renewable energy infrastructure investments," Bloomberg reports.
Battery cash: The Volkswagen Group is putting another $200 million behind the QuantumScape, a Bay Area startup in the race to develop solid-state batteries.
Why it matters: Solid-state technology offers the promise of more energy-dense battery packs for electric vehicles that enable more range.
VW had previously disclosed $100 million in funding two years ago in the company, whose other investors include Kleiner Perkins and Khosla Ventures.
New venture capital: The new Prime Impact Fund emerged from two years of stealth mode yesterday with the announcement that it closed a roughly $50 million funding round.
The new fund, an offshoot of the nonprofit Prime Coalition, is an early-stage fund focused on "breakthrough climate technologies."
Since late 2018 it has invested in eight companies including Lilac Solutions, which is seeking to commercialize new technology for mining lithium needed for electric vehicle batteries.
Other startups in its portfolio are working on decarbonizing cement production, sustainable air-conditioning technology and more.
More new venture capital: Tuesday also brought the unveiling of the climate-focused seed-stage VC firm Pale Blue Dot.
Via TechCrunch, the Sweden-based firm closed a roughly $60 million fund that will target primarily European startups and hopes to invest in about 40 companies from the first fund.
"The fund is described as sector agnostic and will consider software and technology investments with a strong positive climate impact. Current focus areas include food/agriculture, industry, fashion/apparel, energy, and transportation," TechCrunch reports.
Bonus: An energy investment milestone
A new Goldman Sachs report says 2021 will bring a milestone: "Renewable power will become the largest area of spending in the energy industry in 2021, on our estimates, surpassing upstream oil & gas for the first time in history, driven by bifurcating cost of capital."
The big picture: The report finds that clean technologies overall have a "major role to play in the upcoming economic recovery."
And the firm sees a total investment opportunity of up to $16 trillion by 2030 "in a scenario that would be consistent with the global ambition to contain global warming within 2°C."
Bloomberg has more.
3. Catch up fast: Aramco, Tesla, meetings
Deals: "Saudi Aramco has completed its purchase of a 70% stake in petrochemicals company Saudi Basic Industries for $69.1 billion and extended the payment period by three years to 2028, providing a cushion against weak oil prices." (Reuters)
Meetings: "Sixteen of the world's leading energy executives met virtually at an unprecedented meeting Tuesday night to talk about how big oil will navigate its biggest crisis in recent history while confronting the coronavirus pandemic." (CNBC)
Batteries: "Tesla Inc has signed a three-year pricing deal with Japan's Panasonic Corp relating to the manufacture and supply of lithium-ion battery cells at the Gigafactory in Nevada, the electric carmaker disclosed in a filing on Tuesday." (Reuters)
4. Climate health concerns rising
A newly released survey shows that Americans are growing increasingly concerned about health risks linked to global warming.
Quick take: Yes it's one poll, but the findings are further evidence of a political opening for Joe Biden on the topic.
What they did: Yale and George Mason University researchers who study public opinion on climate, working with the pollster Ipsos, compared results of surveys taken in 2014 and again in April of this year.
The survey asked whether various problems and risks will become more common in their communities over the next 10 years if nothing is done to address global warming. Most of the answers are above.
Of note: The surveys of over 1,000 Americans have a margin of error of plus-or-minus 3%.
5. Sizing up California's electric trucking plan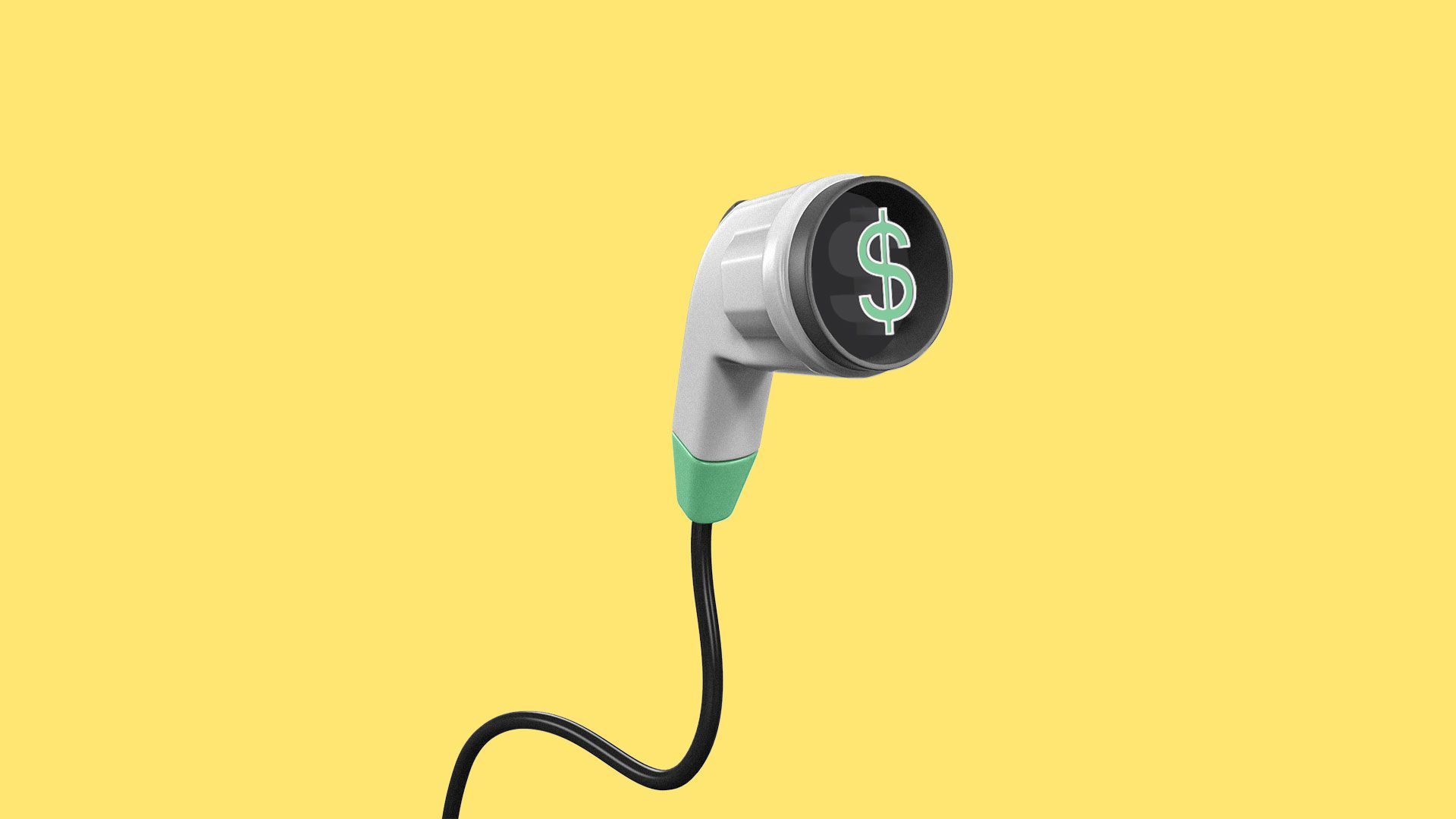 A new analysis from the firm Energy Innovation finds proposed zero-emissions truck mandates in California would have substantially larger benefits than regulators estimate.
Why it matters: The California Air Resources Board is slated to approve regulations late next week that would require greatly increasing penetration of zero-emissions trucks, reaching well over half of all sales in 15 years.
By the numbers: The cost-benefit analysis using the firm's California Energy Policy Simulator — which sees higher pollution reductions than CARB — estimates savings of $7.3 billion through 2040, and potentially over $12 billion based on lower battery cost assumptions.
What they're saying: "The California EPS finds the proposed rule would eliminate significant quantities of smog-causing pollution, while also offering cost-effective reductions in climate pollution," states the report authored with the Environmental Defense Fund.
Go deeper: