Axios Generate
May 20, 2021
Welcome back! Today's Smart Brevity count is 1,207 words, 4.6 minutes.
🚨 Situational awareness: President Biden is slated to sign an executive order today designed to marshal federal powers to address climate-related financial risks. Bloomberg has more.
🛢️"Oil prices were on course for a third day of losses on Thursday after diplomats said progress was made towards a deal to lift sanctions on Iran, which could boost crude supply." (Reuters)
🎶 The Rihanna/Jay-Z weather-themed collaboration, "Umbrella," which vaulted to the top of the U.K. charts on this day in 2007, serves as today's intro tune...
1 big thing: Why VC players are betting on "climate intelligence"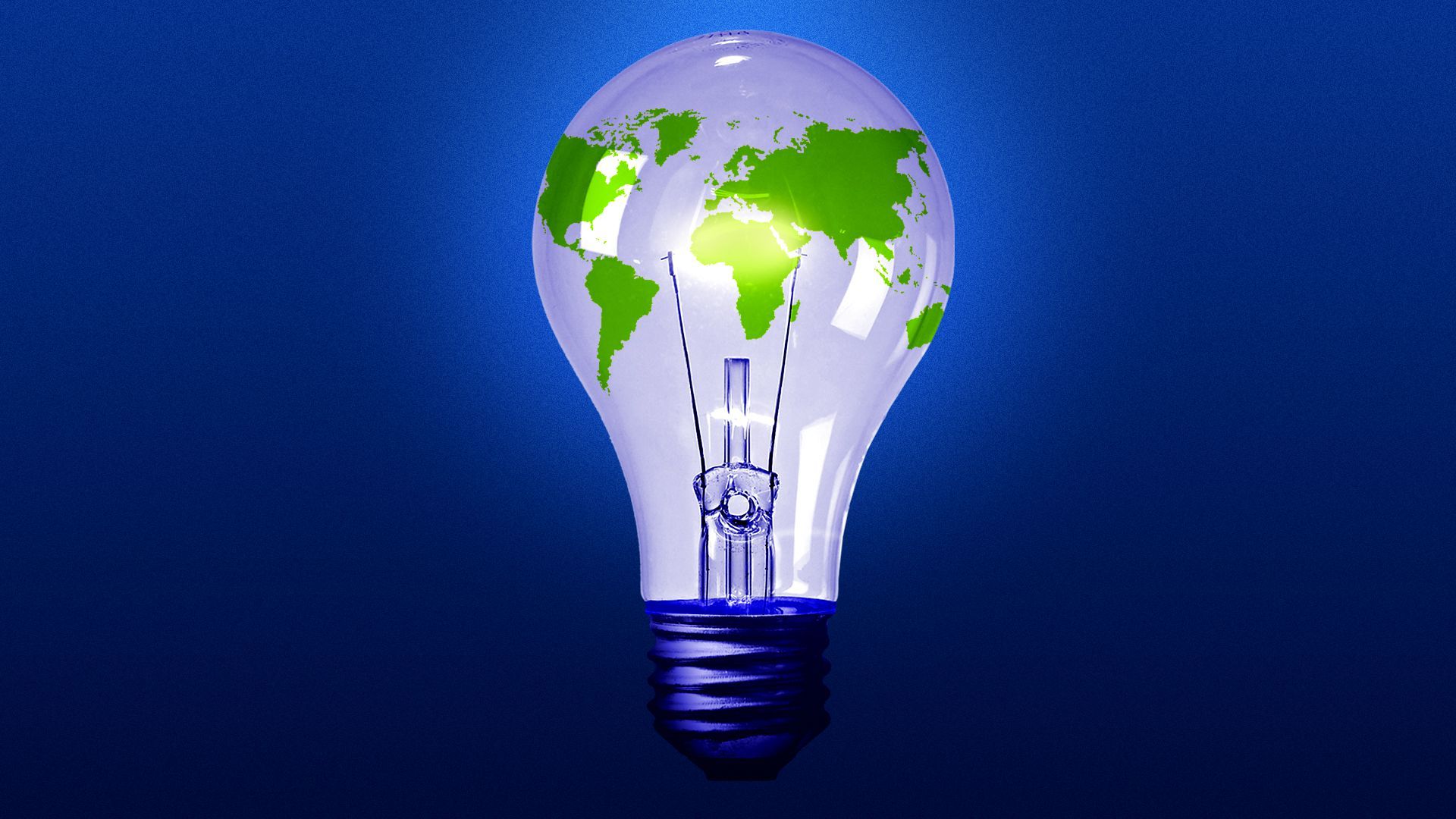 Big-name investors are putting new capital behind "climate intelligence" — the sophisticated analytics that companies and governments will need to uncover and reduce risk in a warming world.
Why it matters: With the effects of climate change increasingly visible, companies face growing pressure from investors and regulators to grapple with climate-related vulnerabilities.
Think hotel chains exposed to sea-level rise or construction firms whose workers are vulnerable to extreme heat, to name just two of many examples.
Driving the news: Chris Sacca and Marc Benioff are among the investors behind a just-announced $30 million Series A round for Cervest, a London-based startup that boasts an AI-powered climate intelligence platform. Sacca is a well-known VC player whose early bets included Twitter and Uber, and he returned last year with a climate-focused fund. Benioff leads software giant Salesforce.
The money will be used to expand Cervest into more countries across Europe and the U.S., founder and CEO Iggy Bassi tells Axios.
How it works: By making their platform open, Cervest seeks to make clients aware of not just their own risk exposure, but others viewing their climate risks through the same platform, such as their banks and insurers.
This can generate an added business-to-business incentive to reduce risk exposure, Bassi told Axios. The starting point, he said, is a massive database of the world's physical assets, which the company is continuously updating via a platform it calls EarthScan.
"You're kind of creating this new symmetry," Bassi said, where everyone involved with a particular asset, from the operator to the bank that owns the building is seeing the same risk analysis.
The big picture: Scientists have been warning about the consequences of climate change for decades (even centuries), but only now are companies and governments beginning to uncover and figure out how to lessen their financial exposure.
The climate intelligence space is young, but other players include Jupiter Intelligence, which boasts contracts with the U.S. government, at least one large bank, several major insurers and two major U.S. cities.
In the U.S. there is Demex, First Street Foundation, which is a nonprofit focused on flood risk, the Rhodium Group, KatRisk LLC, The Climate Service, and others operating within the broader risk management sector.
What we're watching: The trend toward climate risk disclosure is providing a tailwind for the nascent industry, particularly in the U.K. and Europe, but also in the U.S. where regulators are studying the issue and poised to implement new policies.
Bonus VC notes: nuclear fusion and storage
Zap Energy, a nuclear fusion startup, raised $27.5 million in Series B funding in a round led by Addition, with a handful of others including Energy Impact Partners and existing investor Chevron.
Why it matters: If decades-long efforts to develop fusion power succeed, it promises almost limitless carbon-free power without the dangerous waste associated with traditional fission reactors. It's a big "if" though.
Moxion Power, which makes mobile energy storage systems, raised $10 million in Series A finance led by Energy Impact Partners.
Why it matters: The tech can replace the need for onsite fossil fuel generators in areas including construction sites, which are its focus so far.
Moxion says the money will help scale manufacturing and open a rental location in the San Francisco area. The company says it has pilot rental agreements with some of California's biggest contractors.
2. Takeaways from Ford's big electric pickup reveal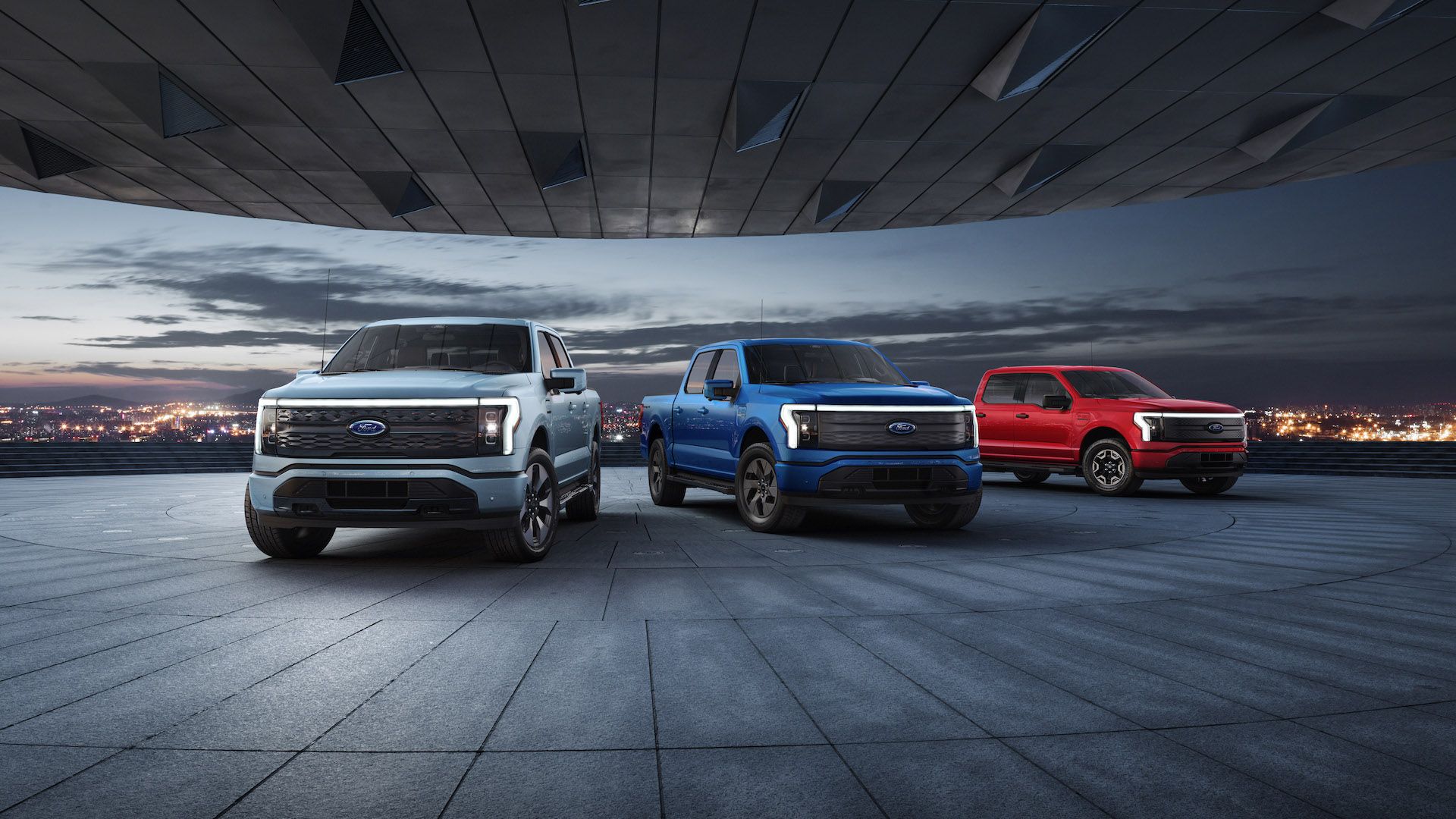 Axios' Joann Muller reports that America's most popular model, the Ford F-series pickup truck, is going electric at a decidedly mass-market price: $39,974. And that's before federal and state incentives.
Why it matters: Until now, EVs have appealed mostly to wealthy technology fans or environmentalists.
But the F-150 Lightning unveiled last night is aimed at everyday truck owners — making it a potential turning point in the electric vehicle revolution.
Ford's biggest challenge will be to convince skeptical buyers that electric trucks are up to the job.
People buy trucks so they can tow trailers and haul heavy loads — which require extra power, slashing a truck's driving range.
To offset those fears, Ford loaded the F-150 Lightning with new technology. And it's pitching the truck as a generator on wheels — its batteries can power a home for three days in a blackout, Ford says.
At a worksite or campsite, owners can offload up to 9.6 kW of electricity to power tools or appliances from a variety of outlets in the truck's cabin, bed or "frunk" — the massive front trunk where the engine would ordinarily be.
The Lightning comes with a standard 230-mile range pack or an extended range battery, good for 300 miles.
3. One policy thing: the latest push for carbon taxes
The Alliance for Market Solutions, a group trying to get political traction for carbon taxes, is launching a new advocacy campaign that counts ExxonMobil and Dow among its backers.
Why it matters: It's the first corporate support for the group that's seeking to win support among conservative lawmakers. The alliance had for years relied only on individual contributions.
What they're saying: "ExxonMobil and Dow's willingness to help our efforts by supporting AMS Action, our 501(c)(4), sends an important signal that corporate American wants Republicans to engage on climate policy," said Executive Director Alex Flint, a former Senate GOP energy aide, in an email announcing the new effort.
Yes, but: Carbon pricing in any form faces extraordinarily high political hurdles. Capitol Hill Republicans remain overwhelmingly opposed. Meanwhile, Democrats, while more open to pricing, have deemphasized it as a policy tool in recent years.
However, two K Street behemoths — the American Petroleum Institute and the U.S. Chamber of Commerce — have recently come around on the idea.
4. "Zombie fires" show warming's toll — and worsen it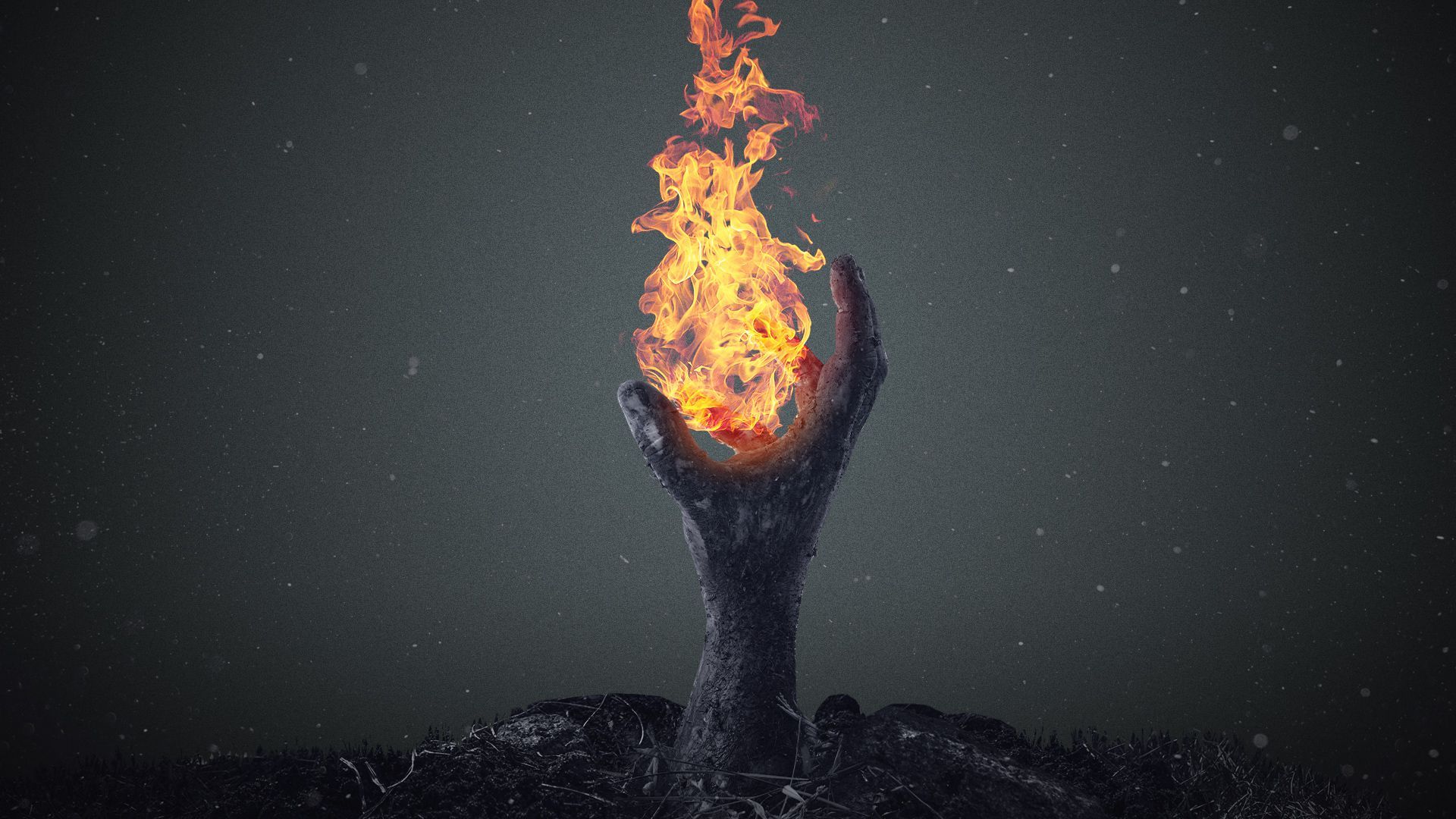 "Zombie fires" may sound like science fiction, but they're a real phenomenon likely to grow more common near the Arctic — and maybe within it — as climate change continues, a new study finds.
Why it matters: The study in Nature provides conclusive evidence that zombie or "holdover fires" exist and can be monitored. And helps to begin quantifying their impact on climate change.
How it works: Zombie fires are blazes that ignite and burn in one season, then smolder through the winter within peat and other soils, emitting smoke but little or no flames. Then they reemerge during the next spring, erupting into flames again.
Numerous zombie fires were reported in Siberia last summer and were anecdotally reported during the summer of 2019 too, University of Colorado soils and wildfire expert Merritt Turetsky tells Axios.
Peat is damp soil that contains decaying plant material and releases large amounts of global warming pollutants when burned.
What they're saying: Turetsky, who was not involved in the study, calls zombie fires a "legacy" in the climate, where one fire season can return to "haunt" the next.
"It's like a ghost of last year's fire season continuing to pop up and influence the contemporary season," she said.
By the numbers: Between 2002 and 2018, zombie fires caused about 1% of the total burned area in the regions studied in Canada's Northwest Territories and Alaska.
But there's lots of variation — in some years, such blazes accounted for nearly 40% of the total burned area, the paper finds.
Threat level: Carbon emissions from zombie fires comprise a relatively small amount (0.5%) of total CO2 emissions from fires in the regions surveyed.
"Yet this fraction may grow larger with climate warming," the study states.
5. New corporate tie-ups on batteries and renewables
Electric vehicles: "Ford Motor Co and South Korean battery maker SK Innovation are set to launch a battery joint venture in the United States to support the ramp-up of the No. 2 U.S. automaker's electric vehicle rollout." (Reuters)
Offshore wind: Divisions of European-headquartered energy giants National Grid and RWE today announced a partnership to develop offshore wind projects in the northeastern U.S. — including plans to bid in an upcoming auction for sites off New York.
The Financial Times has more.
Industrial emissions: This morning Mitsubishi Power and renewables heavyweight Iberdrola announced a collaboration agreement to help develop offerings aimed at cutting emissions from heavy industries.
The efforts will focus on renewables and "green" hydrogen production, battery storage systems and electrified heat production.
6. Quote of the day
"It hauls ass and tows like a beast."
Who said it: Ford CEO Jim Farley at last night's unveiling of the electric F-150.