Axios Generate
July 21, 2021
☕ Good morning! We've got a packed edition, but today's Smart Brevity count is still just 1,381 words, 5 minutes.
📊 Data point of the day: 255, how many directors BlackRock opposed over climate concerns during this year's proxy season. Go deeper
🎧 The latest Axios Re:Cap podcast delves into bitcoin's energy use. Listen here
🎶 Cypress Hill's "Black Sunday" turned 28 yesterday and provides today's intro tune...
1 big thing: Coal's global staying power
Environment ministers from the G20 face a stark reality as they gather this week in Italy: Coal is proving quite resilient despite steep declines in some economies, Ben writes.
Driving the news: New reports show how coal remains a huge share of the global power mix and the scope of new plants, especially in China.
That chart above, via a report from BloombergNEF and Bloomberg Philanthropies, shows projects getting built or planned in the G20.
The International Energy Agency's latest power sector analysis projects a big rebound from the pandemic, with coal-fired generation potentially hitting an all-time high in 2022.
Why it matters: Burning coal emits more CO2 than any other fuel source.
Choose any energy scenario consistent with the Paris Agreement and it will show fast, steep cuts in coal-fired generation are needed.
Just this morning, BloombergNEF released an analysis of various pathways to net-zero emissions by 2050.
They all show "unabated" coal — that is, without carbon-trapping tech that has scarcely been deployed — falling 67%-72% by 2030.
By the numbers: IEA finds that in China, home to over half the world's coal-fired capacity, net capacity grew by 19 gigawatts last year, with another 90 GW under construction.
Coal had a nearly 80% share of India's power mix early this year, per IEA.
Many big developed countries are moving away from coal, but it's a slower goodbye than envisioned under various net-zero analyses.
In the U.S., coal has been declining for well over a decade, but the Energy Information Administration projects it will be 24% of the power mix this year.
In the EU, IEA finds coal's share returned to pre-pandemic levels early this year, though the report says its revival is "likely to be short-lived" as countries implement phase-out plans.
What we're watching: How coal may be addressed at the G20 environment ministers' meetings in Naples tomorrow and Friday.
"[They] should agree aggressive emissions cuts by 2030, especially those countries yet to upgrade their national plans. There is no room for coal," Rachel Kyte, dean of The Fletcher School at Tufts University, tells Axios via email.
"Those still using coal need to outline specific plans for exit at home and abroad," adds Kyte, a former World Bank climate official.
Bonus: Kerry eyes new visit to China
John Kerry, President Biden's special climate envoy, could be heading back to China for more face-to-face meetings soon, Ben writes.
Driving the news: "We currently have a tentative trip planned for the end of August. I am very hopeful that we can make progress with China in the next weeks," Kerry said in remarks in London yesterday.
An aide to Kerry did not confirm the potential trip.
Why it matters: China and the U.S. are the world's largest greenhouse gas emitters, and as we noted above, China's coal thirst is a huge climate challenge.
Kerry's visit in April produced new but vague pledges of cooperation.
The big picture: His speech Tuesday defended working with China despite big differences, saying it's needed to "break free from the world's current mutual suicide pact."
He also said China is building and funding coal plants at a "troubling pace." AP has more.
2. Poll: Biden's power goal is popular in red states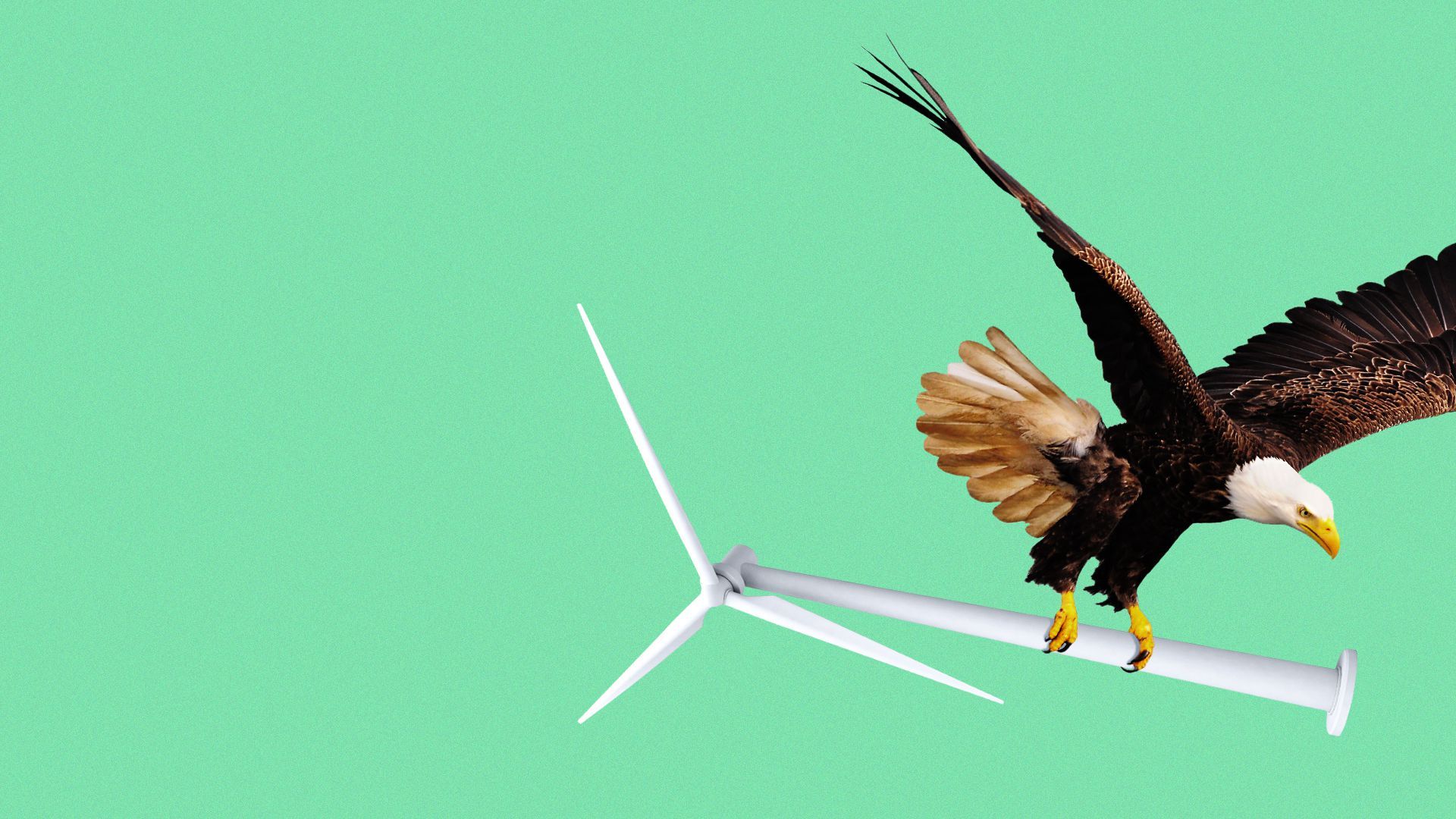 First look via Andrew: A majority of Americans say they are in favor of transitioning to 100% zero-carbon power by 2035, regardless of whether they live in blue or red states, new polling finds.
Why it matters: The polling, presented in the form of a national map broken down by states and congressional districts, shows how politically popular the idea of the clean energy transition can be.
How it works: Researchers from the center-left think tank Third Way and the University of California at Santa Barbara analyzed survey results from 20,455 people.
Each person was asked: "Would you support or oppose the government moving the country to a 100% clean energy electricity grid by 2035?"
They used peer-reviewed techniques to "downscale" the result with Census data to see how it may apply regionally, state by state and congressional district by district.
The big picture: Support among likely voters for President Biden's clean energy goal is surprisingly broad, the poll found.
The majority of voters in every state and all but six congressional districts endorsed the goal of a 100% clean grid.
Even deep-red states such as Mississippi and Alabama showed clear majority support.
Yes, but: Pollsters did not ask about potential costs or other topics beyond the top-line goal.
Nor did they identify the 2035 goal with Biden, which could alter the results.
And the survey did not explore policies voters prefer to reach the 2035 target.
3. New cash for climate modeling firm ClimateAi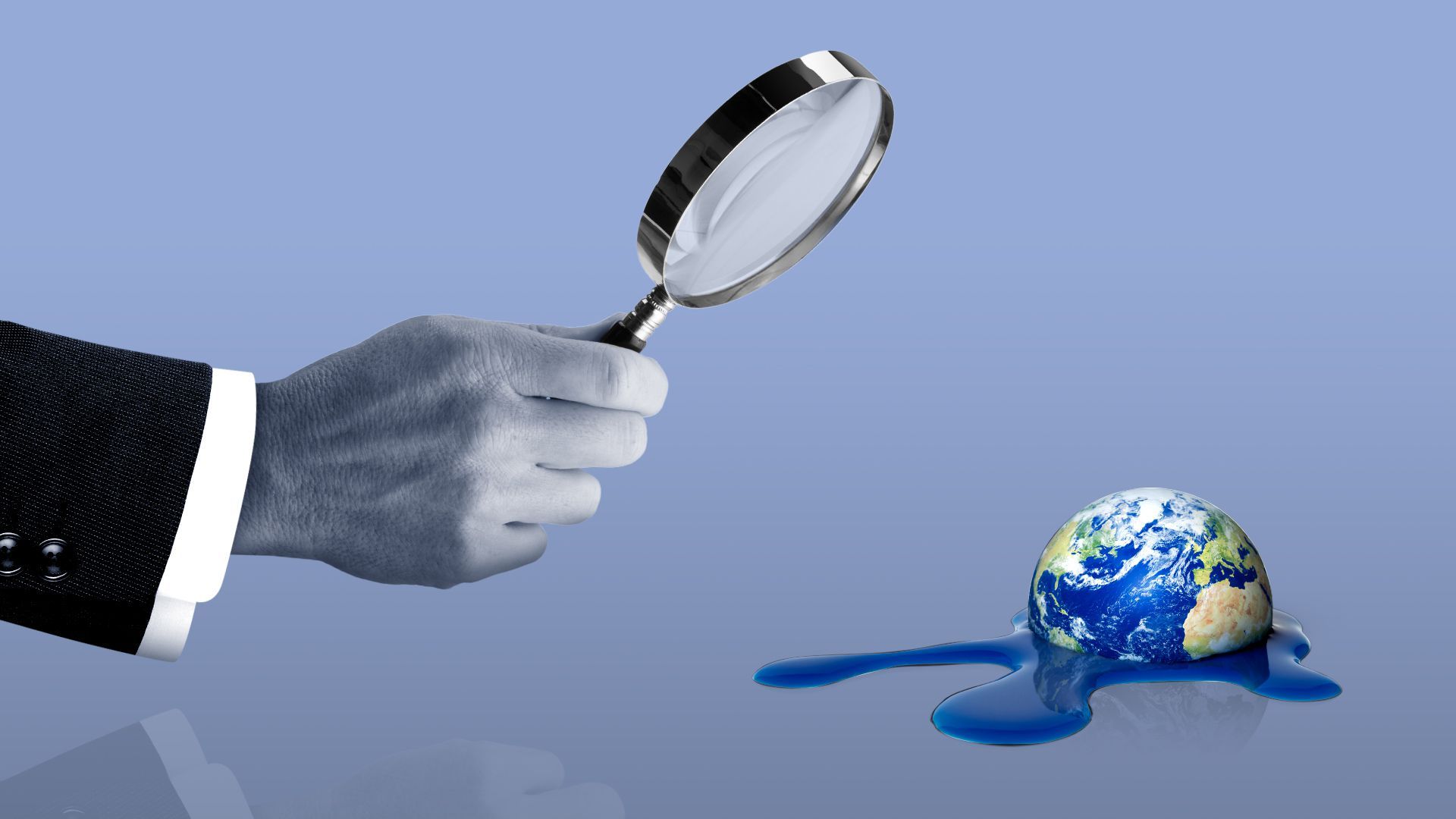 There's a new entrant into the increasingly crowded climate change risk management space. ClimateAi, a firm that applies artificial intelligence to climate modeling to create business insights, announced the close of a $12 million Series A round Wednesday, Andrew writes.
Why it matters: Companies such as ClimateAi aim to help companies, farmers and others manage risks to their businesses from climate change-related extreme weather events, sea level rise and other impacts.
The details: The series A round was led by Radical Ventures and Robert Downey Jr.'s Footprint Coalition Ventures. The company has now raised a total of $16 million in funding to date.
ClimateAi also launched its enterprise climate planning platform Friday, which is focused on supply chain risks.
"The pandemic — timed with the hottest year to date — put the focus squarely on the vulnerabilities of our food system infrastructure and supply chains," ClimateAi CEO Himanshu Gupta said in a press release.
What's next: To date, the firm, which grew out of Stanford University, has focused on the food and agriculture sector. Gupta told Axios he hopes to use the new resources to grow into at least one new vertical.
4. Bezos, Branson, space and climate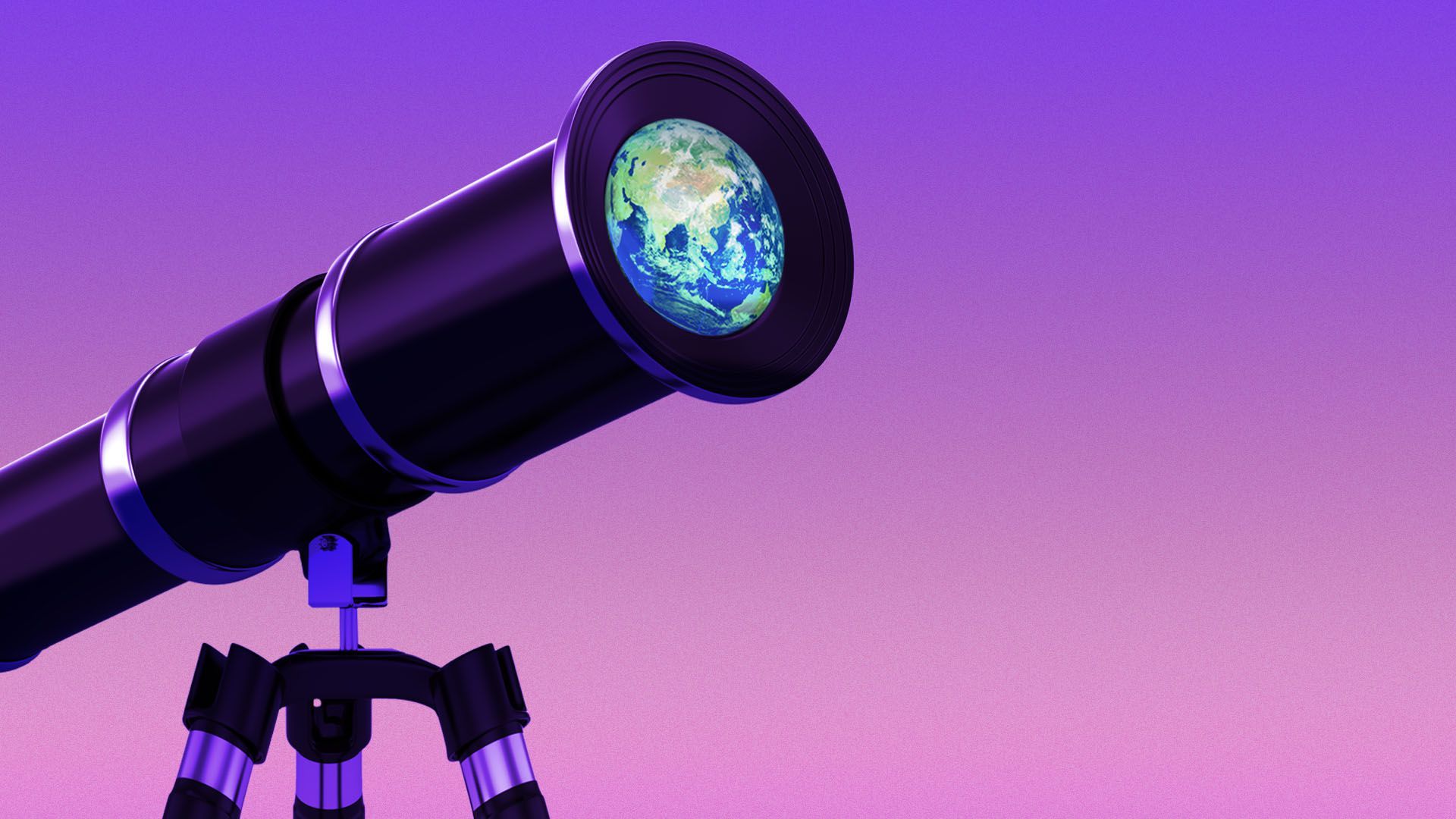 Jeff Bezos says his suborbital space flight Tuesday reinforced his commitment to fighting climate change, but growth of this travel would also add a new source of carbon emissions, Ben writes.
By the numbers: S&P Global Sustainable1 offered some perspective on the amount of fuel burned and corresponding emissions from that type of commercial space launch.
The sustainability intelligence provider said it's roughly akin to...
One car traveling 1.8 million miles.
The average travel of 157 cars in the U.S. per year (based on Transportation Department data).
"A full passenger roundtrip flight in commercial aircraft from London to New York."
Our thought bubble: Axios space reporter Miriam Kramer notes that the number of launches each year is increasing but still relatively low.
In the future, however — if companies like Blue Origin and Virgin Galactic have their way — launches could increase dramatically, she notes. Richard Branson's Virgin Galactic envisions 400 flights per year.
Reckoning with exactly how bad emissions from rocket launches are today could pay off in the future as more launches occur worldwide.
Reality check: Even a major increase in space flight would not create a big emissions source compared to CO2 output from power, industry and other forms of transport, including traditional commercial air travel.
But it's another CO2-emitting sector at a time when steep cuts are needed to keep Paris Agreement goals within reach.
Of note: Bezos is a major funder of efforts to fight global warming, unveiling the $10 billion Bezos Earth Fund in early 2020 and in November announcing initial grants totaling $791 million across 16 organizations.
5. White House details environmental justice plans
The White House is laying out initial steps to implement its pledge to ensure at least 40% of the benefits from federal clean energy and climate investments flow to disadvantaged communities, Ben writes.
Why it matters: Poor people and communities of color often face disproportionately high exposures to pollution, toxics and climate risks.
Driving the news: Officials yesterday released "interim guidance" for federal agencies about steps they should take to define the effort and meet that benchmark.
It also names 21 existing federal programs that will pilot the implementation of the effort. They address flood mitigation, weatherization, drinking water infrastructure, diesel emissions reduction and more.
E&E News has more.
6. Catch up fast: Private equity and Tesla
Finance: "Private-equity giant Carlyle Group Inc. is launching a company to develop renewable-power-generation and storage projects in a push to reorient its energy business toward sustainable investments." (Wall Street Journal)
Charging: "Tesla Inc plans to open its network of superchargers to other electric vehicles later this year, Chief Executive Officer Elon Musk said on Twitter." (Reuters)