Axios Generate
May 09, 2018
Good morning!
Twenty-five years ago this week, Dr. Dre was atop the Billboard hip-hop album charts with his classic The Chronic. So with a quick warning about explicit lyrics, let's gets things moving today...
1 big thing: Oil prices jump on Trump's Iran move
Crude prices hit their highest levels in well over three years Wednesday morning after President Trump's decision to bail on the Iran nuclear deal and to reimpose energy sanctions after a 180-day wind down.
WTI crossed $71 per barrel for the first time since late 2014, while Brent crude went above $77. This morning had WTI trading at $71.04 and Brent at $77.13.
The intrigue: The market moves come just a day after Treasury Secretary Steve Mnuchin said he did not expect price hikes.
Per Reuters and other outlets, he also told reporters there have already been conversations with "different parties" willing to increase supply.
The Saudi response: In a widely circulated statement yesterday, Saudi Arabia said it would "work with major producers within and outside OPEC as well as major consumers to mitigate the impact of any potential supply shortage."
The kingdom welcomed Trump's decision to abandon the nuclear accord with its regional rival.
Quick take: U.S. and Saudi interests are only aligned up to a point. Higher crude and hence gasoline prices could hit Republicans politically.
But the Saudis, for domestic financial reasons, probably want higher prices — Bloomberg reported last month that they're targeting $80. The goal could be even more.
Go deeper: This Bloomberg piece last night looked at how the kingdom could navigate the post-Iran deal landscape.
Known unknowns: One of them is how many Iranian barrels come off the market in the short- and long-term.
A Treasury Department document released with the announcement said the U.S. will press buyers of Iranian crude to reduce their purchases even during the wind-down period.
S&P Global Platts reports that most analysts they've surveyed see an immediate effect of less than 200,000 barrels per day and less than 500,000 b/d after the 6 months. "But some analysts see the move eventually disrupting as much as 1 million b/d of oil supply."
2. VC veterans form public lands climate group
Unveiled today: Green-focused venture capital players have formed the Business Coalition for Conservation and Climate aimed at curbing emissions from public lands where the White House is seeking to widen fossil fuel development.
One focus will be pushing for more transparency and disclosure about emissions in order to allow more widespread understanding of what transpires on federal lands.
What's new: They hope to create a government-focused equivalent to what's already a robust network of sustainability and investor activists — groups like Ceres and the Task Force on Climate-related Financial Disclosures — that have long pushed private companies for more openness about climate risk.
The stakes: Public lands account for roughly 40% of U.S. coal production, and substantial — though much smaller — shares of U.S. oil and natural gas production.
Quoted: "Given this significant fossil fuel portfolio, it is clear that any meaningful national policy to address climate change must start with the lands over which we have the most authority," their announcement states.
Who they are: The founding members are:
Stuart & Marcella Bernstein, Goldman Sachs
Robert Keith, BearTooth Capital
Kevin Luzak, ArcherPoint Capital Management
Susan Mason, Aligned Ventures
Jon Powers, CleanCapital
Nancy Pfund, DBL Partners
Jonathan Silver, Tax Equity Advisors
Paul Smith, angel investor and former CEO
James M. Stone, Plymouth Rock Assurance
Ted Wang, Cowboy Ventures
3. Numbers of the day: Production and prices rise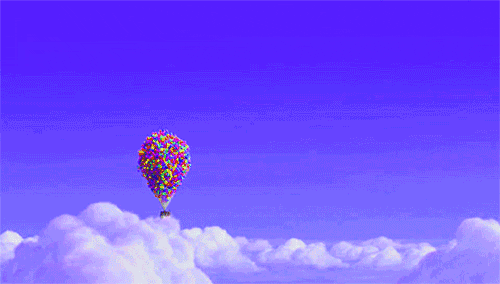 A couple tidbits from the Energy Information Administration's latest monthly Short-Term Energy Outlook released yesterday...
12 million: EIA's updated forecast now predicts that U.S. crude oil production, already at record highs around 10.6 million b/d, will reach 12 million in the fourth quarter of 2019.
Overall, they've boosted their 2019 projection by over 400,000 barrels per day.
$7 and $3: That's how much EIA has increased its estimated Brent crude spot price averages for 2018 and 2019, respectively. EIA now expects Brent to average $71 this year and $66 next year.
Quick take: The higher estimates reflect the effects of the OPEC-Russia deal and Venezuela's decline, and EIA's report notes the expectations of renewed sanctions on Iran (an announcement Trump made shortly after they released it).
4. Green group: Existing nuclear plants are key
My Axios colleague Amy Harder reports...
Renewable energy won't be able to make up for the loss of carbon-free electricity resulting from a wave of nuclear-power plant closures in the coming decades, according to a new report by the environmental group Center for Climate and Energy Solutions.
Why it matters: This group's report, which also includes policy proposals, represents a growing urgency among some environmentalists that carbon-free nuclear power should be part of the equation addressing climate change despite other big concerns, such as what to do with radioactive waste.
"The nut we really want to crack is how renewables and nuclear can work together for each other's mutual benefit. We need to have 80% renewable energy by 2050. We're not going to get there if renewables and nuclear are fighting each other."
— Doug Vine, senior energy fellow, Center for Climate and Energy Solutions
Fast facts: Nuclear power provides 20% of America's electricity, though more than 50% of its carbon-free power.
Go deeper: Read Amy's full story in the Axios stream.
5. BP exec: New CO2 tax credits are big deal
BP's top tech executive said expanded U.S. tax credits for carbon capture and storage could be transformative — if industrial polluters can make widespread use of them in time.
Why it matters: David Eyton's comments Tuesday are another sign that a potentially consequential climate policy has improbably emerged under GOP control of Washington.
The February budget deal expanded a modest credit called 45Q.
It now provides up to $50 per ton for direct sequestration, and $35 for use in enhanced oil recovery or conversion to other products.
What he said: Eyton sees big potential for use in existing industrial plants — like refineries, cement and metals production — that emit pure CO2, which is more easily and cheaply captured than power plant emissions.
Eyton said "one of the comparative insanities of the world today" is that despite widespread global initiatives on renewables and electric vehicles, way less is being done to capture emissions in large industrial sectors.
"This is, in my view, pretty crazy and not consistent with the overall aims that nations have under the Paris agreement. So that needs to be addressed and the 45Q is a great mechanism to begin addressing that in the U.S.," he said.
Yes, but: Eyton said the 2024 deadline to begin constructing eligible CO2 projects isn't that far away, so the challenge is to create economies of scale in time.
Don't forget: BP is part of a new industry coalition on CO2 capture and use.
The setting: Eyton chatted with reporters after an Atlantic Council talk on BP's recent report on energy tech trends.
6. Tech notes: coal and storage
Shell-backed: The startup Axiom Energy raised another $7.6 million to help commercialize its energy storage technology for grocery stores and cold storage facilities.
The investment round was led by GXP Investments and Shell Ventures (the oil-and-gas giant's VC arm), and included WorldQuant Ventures, SV Tech Ventures and Meson Capital, they said.
Axiom Energy said its Refrigeration Battery is already in use at Walmart and Whole Foods stores.
Why it matters: per Greentech Media, "The investment places a bet on the small and often overlooked thermal storage industry."
"Most energy storage startups these days utilize batteries to store electricity electrochemically, but a handful of entrepreneurs sell devices to store energy in hot or cold insulated vessels," they report.
***
Going small: Via Utility Dive, "The U.S. Department of Energy on Tuesday issued a request for information (RFI) on the development of small-scale modular coal-fired power plants, continuing the administration's search for ways to support the struggling fuel."