Welcome to Wednesday! And happy birthday to Credence Clearwater Revival's Stu Cook, whose band is reunited in today's intro tune . . .
https://www.axios.com/newsletters/axios-generate-2c9ef7dd-6906-4260-a669-ccfa8c142091.html?chunk=0#story0
1 big thing: Scott Pruitt's split-screen day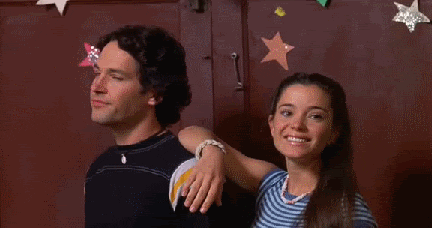 Tuesday brought both a new EPA science policy that conservatives cheered and more ominous headlines for the embattled agency boss Scott Pruitt, who faces a suite of ethics controversies.
Between the lines: The combination highlights why Pruitt's fate is hard to predict. He's forging ahead with policies that conservative and some business interests have long sought, yet there are fresh signs of eroding GOP support.
What's happening: Pruitt proposed rules that limit the types of scientific studies used to inform regulations by requiring that the data is publicly available for "validation and analysis."
EPA called it a pro-transparency move that would bolster the integrity of the rulemakings. It drew cheers from key Republicans and allied interests, including the U.S. Chamber of Commerce.
But environmentalists and health advocates attacked the plan, noting that robust studies of links between pollution and health often rely on confidential personal health information.
Yes, but: Tuesday also brought fresh signs of political peril for Pruitt thanks to the scandals around spending, his living arrangement last year and more.
The Washington Post reports that several Senate Republicans said Pruitt's actions deserve more Capitol Hill scrutiny.
Per Bloomberg, Sen. John Thune — the Senate's third-ranking Republican — said Pruitt has "serious questions to answer."
E&E News ($) reported Tuesday afternoon that some top White House aides predict Pruitt isn't long for the job.
Publicly the White House has been more circumspect, praising Pruitt's policy moves while noting that they're investigating the questions around him.
What's next: Pruitt testifies tomorrow before two House committees.
https://www.axios.com/newsletters/axios-generate-2c9ef7dd-6906-4260-a669-ccfa8c142091.html?chunk=1#story1
2. Oil earnings season underway with Statoil
They're off: Statoil, the Norway-based global oil giant, reported $1.47 billion in adjusted first quarter profits on Wednesday amid higher oil prices. That's above the $1.1 billion in the same period last year, but several outlets noted it was below expectations.
Why it matters: The report opens Big Oil's earnings season, with companies including ExxonMobil, Shell, Total and Chevron reporting later this week — findings that will provide a look at how the industry is faring amid the price recovery.
The context: Per Bloomberg, "Big Oil is expected to report the highest level of free cash flow in 12 years, thanks to a recovery in crude prices and drastic cost cuts." But their piece notes that companies are not returning to the spending levels seen before the 2014 price collapse.
A couple more petro-notes...
Drilling: Via The Houston Chronicle, "Royal Dutch Shell said Tuesday it's authorizing the multibillion-dollar Vito project in the deepwater Gulf of Mexico — the first major Gulf project announced this year."
State of the market: Traders will be watching DOE data on U.S. oil stockpiles to be announced late this morning.
Analysts polled by the The Wall Street Journal expect a 1.7 million barrel dip in U.S. crude stocks, which should put upward pressure on prices.
Wild card: President Trump's comments yesterday hinting that he's open to some kind of arrangement with European countries that would alter the parameters rather than walk away from the Iran nuclear deal caused a bit of a stir.
The latest: This morning, prices for WTI crude were at $67.63 per barrel and Brent crude was $72.87.
https://www.axios.com/newsletters/axios-generate-2c9ef7dd-6906-4260-a669-ccfa8c142091.html?chunk=2#story2
3. VC pioneers' green tech fund raises $300 million
My Axios colleague Kia Kokalitcheva reports...
Kleiner Perkins' green tech investors are back in business, this time with a spin out fund named G2VP. According to a SEC filing, it has closed nearly $300 million, which it began raising last year.
Backstory: A decade ago, Kleiner Perkins made a lot of headlines for the disappointing results of its enthusiastic cleantech investing.
Since then, its core funds have kept away from the sector, but in 2008 it raised a separate Green Growth fund to focus on later-stage investing in the area, which has done fairly well, as one green tech investor described to Axios.
Still, it's not surprising that the firm is spinning out this second fund into a separate brand to truly distance itself from the sector.
Green trend: G2VP says it's backing startups that are "digitizing industry" rather than focusing on cleantech like renewable energy, as it used to be trendy. Other veteran investors in the sector are also taking these alternative approaches to investing in green tech.
https://www.axios.com/newsletters/axios-generate-2c9ef7dd-6906-4260-a669-ccfa8c142091.html?chunk=3#story3
4. Climate change as a flawed social movement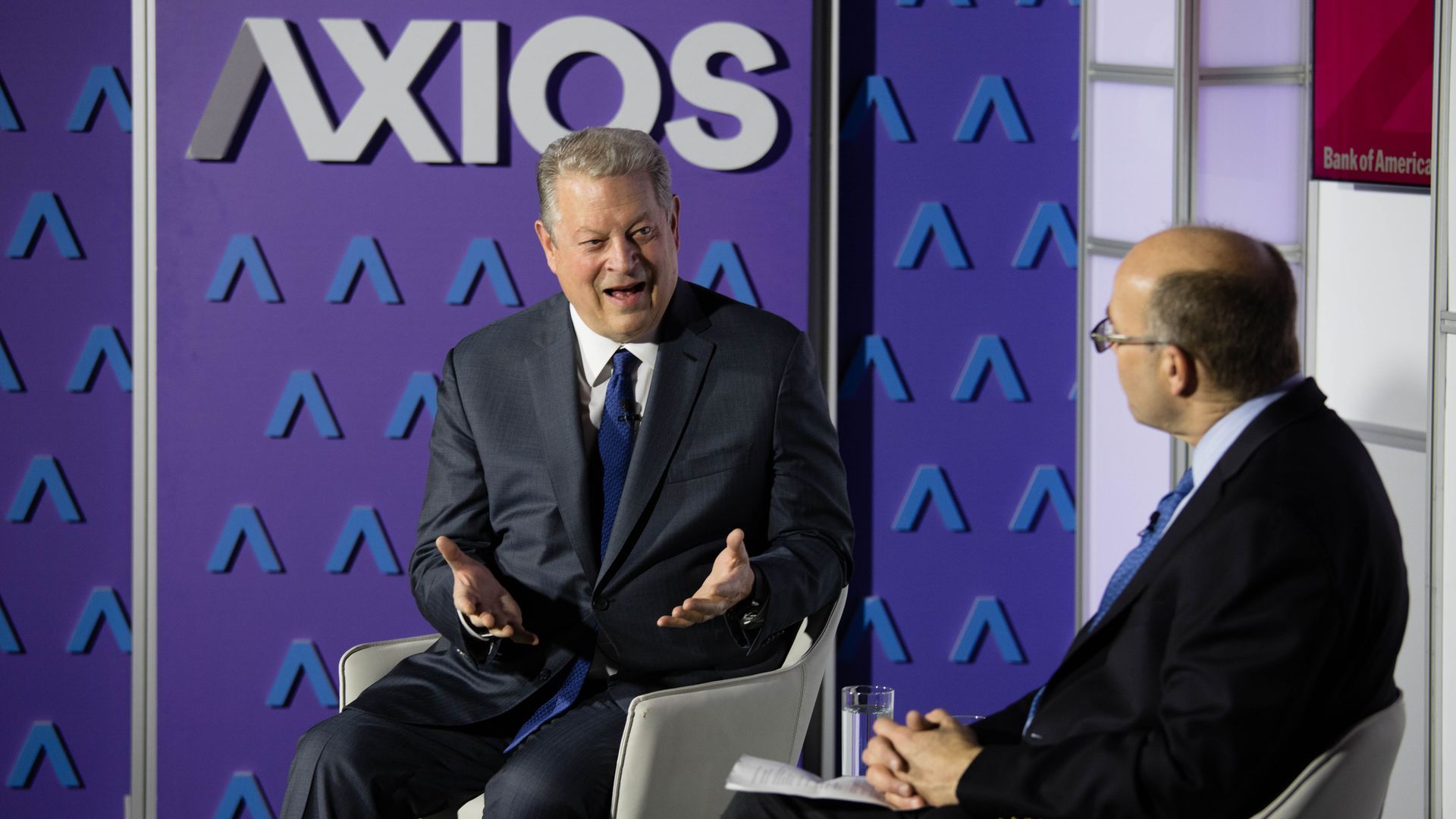 Gore (on left) speaks to Mike Allen at an Axios event. Photo: Chuck Kennedy/Axios
My Axios colleague Amy Harder reports...
Speaking at an Axios event Tuesday, former Vice President Al Gore likened climate change activism to a suite of other morally driven movements — such as gay rights and abolishing slavery.
Key quote:
"Every great morally based movement that has advanced the prospects for humanity has been led in significant measure by young people. I see this climate movement in the context of these previous movements, [such as the] abolition of slavery," Gore said.
Yes, but: Sociology experts say climate is unique in a way that makes it harder to rally around.
And, for all the debate around climate change, Congress has never passed comprehensive legislation on the matter since it became a public concern decades ago.
Climate is also not a top priority compared to other issues for most Americans.
What we're hearing: Robert Brulle, a sociologist at Drexel University, cited a 2017 study by Stanford's Doug McAdam that concluded climate change "has spawned surprisingly little grassroots activism in the contemporary United States." McAdam said there are a few factors for that, such as Republicans denying the issue is a problem and lobbying by fossil-fuel companies.
Brulle added in an interview Tuesday that the climate movement is unique because it doesn't have a natural constituency like civil rights, feminism or gay marriage — all of which have specific types of people directly and clearly affected.
Go deeper: Click here for the whole story in the Axios stream.
https://www.axios.com/newsletters/axios-generate-2c9ef7dd-6906-4260-a669-ccfa8c142091.html?chunk=4#story4
5. Research: China's CO2 push will pay for itself
The health and air-quality benefits of Chinese efforts to slash carbon emissions will largely or even fully offset the costs of the climate initiatives, a new paper in Nature Climate Change by MIT scholars shows.
Why it matters: China, the world's largest greenhouse gas emitter, has pledged to have its carbon emissions peak by 2030 and ideally sooner.
Big picture: Steps that lower carbon, like moving away from coal, typically reduce traditional pollutants that directly damage health too, like fine particulates and sulfur dioxide.
What they found: The paper models the effect of using carbon pricing to achieve CO2 intensity cuts of 3%, 4%, and 5% annually through 2030 (with the 4% figure as a proxy for meeting China's Paris pledge).
Policy that provides those intensity cuts will lead to avoided premature deaths of 36,000, 94,000, and 160,000 respectively in 2030, and "avoided mortality translates into net health co-benefits that rise faster than policy costs."
The net health benefits of the middle 4% annual scenario would be about $340 billion in 2030, which a summary of the research notes would be about four times the cost of implementing the emissions curbs.
Quick take: Politically, the research confirms why Chinese officials have their own internal reasons to cut CO2 even though the U.S. is abandoning Paris and disengaging internationally on climate.
As multiple policy analysts have noted, steps that improve China's terrible air quality are important to the Chinese regime because pollution has become a source of domestic unrest and costs.
https://www.axios.com/newsletters/axios-generate-2c9ef7dd-6906-4260-a669-ccfa8c142091.html?chunk=5#story5
6. Google and Total team up on AI
Oil giant Total and Google Cloud have a new partnership to develop artificial intelligence applications that help assess oil-and-gas reservoirs.
The details: The companies agreed, per a Total statement, to develop AI programs that will:
Help interpret subsurface images, notably from seismic studies using computer vision technology.
Automate the analysis of technical documents using natural language processing technology.
The bottom line: The tech will allow Total scientists to explore and assess oil-and-gas fields more quickly and effectively, the France-based multinational giant said.
More broadly, it's a sign of increasing use of collaboration between the industry and Silicon Valley players in gathering and assessing complex subsea data.
Thought bubble: The news recalls a point that Christof Rühl, head of research at the Abu Dhabi Investment Authority, made last year — that for all the attention paid to tech advances in clean energy, better tech is a boon to fossil fuel extraction too.