Axios Generate
June 07, 2019
Hello readers!
Situational awareness: "Saudi Arabia's top oil official said he was sure that OPEC+ will extend production cuts into the second half of the year after holding talks with Russia," Bloomberg reports Friday morning.
Today's Smart Brevity word count: 1,231 ~5 min read.
And finally, happy birthday to the late and brilliant Prince, who has today's intro tune...
1 big thing: The global gas surge
Natural gas was the fastest-growing energy source in the world last year — when global energy consumption rose at its fastest pace in almost a decade, according to a new International Energy Agency report that Axios' Amy Harder dives into today.
Driving the news: Gas accounted for 45% of energy consumption growth in 2018. Most regions and many industries, including the shipping sector as shown in the above chart, are turning to gas as a cleaner-burning, cheap alternative to coal and oil.
The big picture: Development of new gas resources, led by America, has ushered in what the IEA predicted in 2011 would be a "golden age of gas."
This is reshaping geopolitics and complicating climate efforts. While the lowest-carbon fossil fuel, natural gas still emits greenhouse gases, unlike renewables or nuclear power.
The intrigue: One example of how environmental concerns overlap with natural gas is the shipping industry's anticipated move toward liquefied natural gas (LNG) over fuel oil.
The IEA projects a tenfold increase in LNG as shipping fuel by 2024, with container and cruise ships accounting for most of that.
This shift is being chiefly driven by tougher environmental rules on the maritime industry that a U.N. agency will begin implementing in January 2020.
Bottom line: Much of the debate around gas focuses on electricity and its role in displacing coal and competing with (and sometimes complementing) variable renewable energy.
But it's industrial uses for natural gas, such as chemicals and fertilizers, that are the biggest drivers of growth in most areas of the world, per the IEA report. These uses can't be as easily replaced with renewables like electricity can.
What's next: IEA sees more demand growth ahead, but not as fast as in 2018. It projects worldwide demand will rise more than 10% over the next 5 years, with China alone expected to account for 40% of the increase.
2. Big auto's Trump problem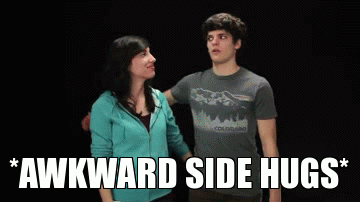 Big automakers fearful of tariffs against Mexico are expressing fresh angst about another White House plan: Looming rules that would gut Obama-era mileage and emissions mandates.
Driving the news: Ford, GM, Toyota, VW and over a dozen others sent a letter yesterday urging President Trump to reopen talks with California, which is battling his efforts to freeze Obama's standards in 2020 rather than letting them grow stricter.
The big picture: The June 6 letter and separate fears about tariffs underscore the messy relationship between Trump and some major industries.
They welcome his deregulatory stance in the main, but are troubled at times by how its executed.
And the auto industry, like many others, doesn't like Trump's trade wars at all.
Why it matters: California, under the Clean Air Act, has authority to impose its own pollution rules that roughly a dozen other states follow, and the state is fighting Trump's efforts to remove that discretion.
The industry fears a legal mess and regulatory confusion if there are different rules in different regions.
The intrigue: Automakers are in an awkward spot that they helped to create. They attacked Obama's rules, calling them too stringent, and backed Trump's move to weaken them. But now Trump's rollback goes too far for their liking.
What they're saying: The letter urges the administration to back off its freeze and seek compromise with California.
"[A] broadly supported final rule would provide regulatory certainty and enhance our ability to invest and innovate by avoiding an extended period of litigation and instability, which could prove as untenable as the current program," states the letter first reported by The New York Times.
They're also urging California officials to work with Trump.
Go deeper: Trump unsettles the auto sector
3. Big number of the day: $500 million
That's how much billionaire Michael Bloomberg is committing to his new "Beyond Carbon" campaign that aims to wean the U.S. off coal and halt construction of new natural gas-fired power plants.
The big picture: The push to help create a "100% clean energy economy" will devote resources to state and local efforts, Bloomberg said via his philanthropy.
A major goal of the campaign, which builds on his "Beyond Coal" work with the Sierra Club, is closing all U.S. coal plants by 2030.
But, but, but: As I noted when Bloomberg teased the new campaign in March, battling gas — which has gained ground in power markets at coal's expense —could be even tougher.
Where it stands: The campaign will also focus on low-carbon transit, EV deployment, climate-friendly manufacturing and emissions from buildings, the announcement states.
Go deeper: Michael Bloomberg Promises $500 Million to Help End Coal (NYT)
4. A key metric of the shale drilling boom
A short new Energy Information Administration report offers a vivid look at the rise of horizontal drilling, which works in concert with hydraulic fracturing to unlock huge oil and natural gas pockets in shale formations.
Why it matters: The drilling and fracking surge in regions like the Permian Basin of Texas and the Marcellus shale in Pennsylvania have transformed the U.S. into the world's largest oil-and-gas producer. Advances in horizontal drilling tech have helped enable the boom.
By the numbers: "In 2004, horizontal wells accounted for about 15% of U.S. crude oil production in tight oil formations. By the end of 2018, that percentage had increased to 96%," EIA notes. The numbers are similar for shale gas.
5. New in politics: Biden ads and a major union move
2020 election: Axios' Sara Fischer scoops Joe Biden has launched a small digital ad campaign focused on climate change that's running on Facebook, Instagram, Google Search and YouTube.
The campaign will first engage voters in key early states like Iowa, New Hampshire, South Carolina and Nevada.
It will also target voters who live in areas vulnerable to the effects of climate change, including coastal residents in South Carolina and Florida.
Flashback: Biden released his climate policy Tuesday.
Green New Deal: The Service Employees International Union threw its weight behind Alexandria Ocasio-Cortez's Green New Deal resolution on Thursday.
Why it matters: SEIU is among the most active and influential unions in Democratic politics. And the move adds a counterweight to some industrial unions' concerns about the sweeping template.
6. A strategy to safeguard vital tech
Axios Expert Voices contributors David Livingston and Reed Blakemore explore a Commerce Department-led interagency report that identifies minerals deemed critical to U.S. strategic interests and outlines plans to ensure their supply.
Why it matters: Securing these minerals and their supply chains is essential to leading in technologies that will enable the global energy transition, including cobalt and lithium for batteries, graphite and scandium for fuel cells, and indium and tellurium for solar panels.
The big picture: The U.S. relies 100% on imports for 14 critical minerals and over 50% for 15 others and has few processing facilities. Amid American neglect, China has carved out a dominant position in critical minerals.
What we're watching: There are valuable ways the U.S. government could build on its new strategy:
Coordinating with Congress, which has introduced a bipartisan American Mineral Security Act.
Reinvesting in atrophied economic geology programs at American universities.
Investing further in processing facilities and innovation, especially to reduce dependence on minerals that create strategic vulnerabilities.
Read the whole post in the Axios stream
David Livingston is deputy director for climate and advanced energy at the Atlantic Council Global Energy Center. Reed Blakemore is an associate director at the Global Energy Center.