Axios Generate
January 20, 2022
👋 Hi readers! Today's Smart Brevity count is 1,203 words, 5 minutes.
🎸 Yesterday marked the 1980 release date of The Pretenders' debut album and it provides today's killer intro tune...
1 big thing: Wall Street blunts divestment momentum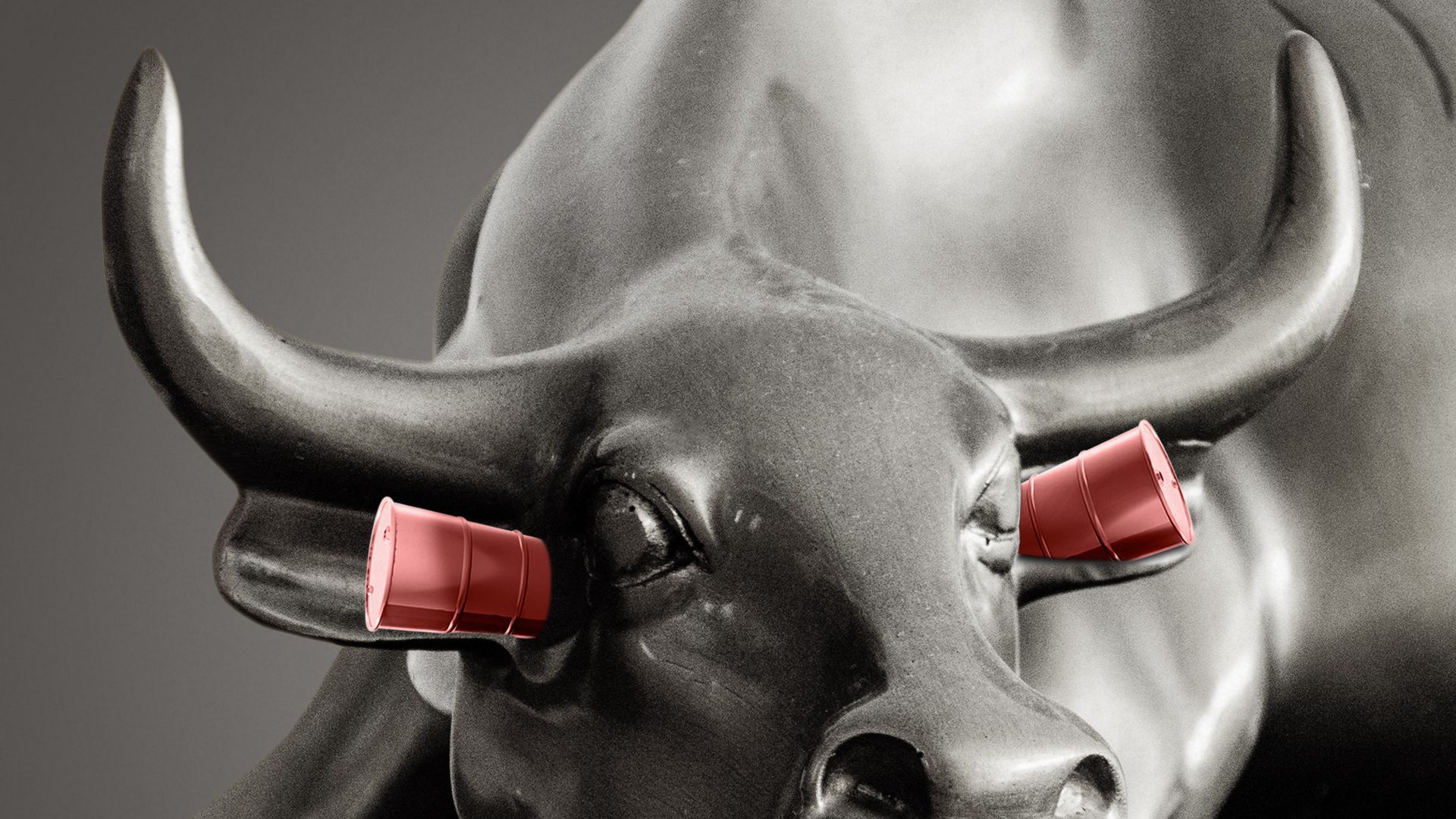 Citigroup and BlackRock, two major financial players with far-reaching climate goals, took similar stances this week on divesting from fossil fuel companies. They're against it, at least for now, Andrew writes.
Why it matters: Both Citi and BlackRock see potential downsides to withdrawing their funds from fossil fuel companies. And it's not all about profits, but rather having a say over how those firms navigate what may be a rocky clean energy transition, they said.
Driving the news: The fossil fuel divestment movement has gained steam with institutional investors, including higher education, with even Harvard University moving that way last year.
But in his annual letter to CEOs published Tuesday, BlackRock chairman and CEO Larry Fink made the case for why divesting from the oil and gas sector, or moving money from publicly traded carbon-intensive assets to private ones, will not put the world on the necessary path to net-zero emissions.
"Capitalism has the power to shape society and act as a powerful catalyst for change. But businesses can't do this alone, and they cannot be the climate police," Fink stated, writing that it is the government's role to set sustainability requirements and regulations.
Meanwhile: Yesterday, Citi CEO Jane Fraser unveiled the global bank's strategy for arriving at net-zero emissions by 2050, including 2030 goals.
Citi's plan contains absolute emissions reduction targets for its energy sector loan portfolio and a reduction in "portfolio emissions intensity" for the power sector.
Like Fink, Fraser also eschews moving away from fossil fuel investments, for now, noting that companies are at different places in "their journeys to net zero."
"We will... prioritize partnering on transition strategies before turning to client exits as a last resort," Fraser said.
Context: Fink and Fraser's stances on divestment may help slow a trend that has become evident in the oil-and-gas industry, which is the selling off of carbon-intensive assets, by publicly traded energy companies to smaller, private operators.
Large companies can count a reduction in their emissions and progress toward their climate goals, but such transactions merely allow emissions to trade hands.
The smaller companies buying up rights to drill in these places do not face investor pressure to meet climate goals and do not undertake the same emissions reporting that the large, multinational firms do.
Chevron, for example, has a newfound interest in selling its Canadian oil sands holdings and Japan Petroleum Exploration Co. is exiting the oil sands.
Between the lines: These smaller companies can also be more accident-prone, harming workers and the environment.
One prominent example is privately held Hilcorp's 2019 $5.6 billion purchase of all of BP's Alaska assets, including its stakes in the Prudhoe Bay oil field and the trans-Alaska pipeline.
The Alaska exit allowed BP to make progress toward its goal of net-zero emissions by 2050.
According to Bloomberg and InsideClimate News, Hilcorp has a worse environmental and safety record in Alaska than BP (BP is more famous for incidents elsewhere, such as the Deepwater Horizon spill in 2010).
2. Biden's new plan: divide and conquer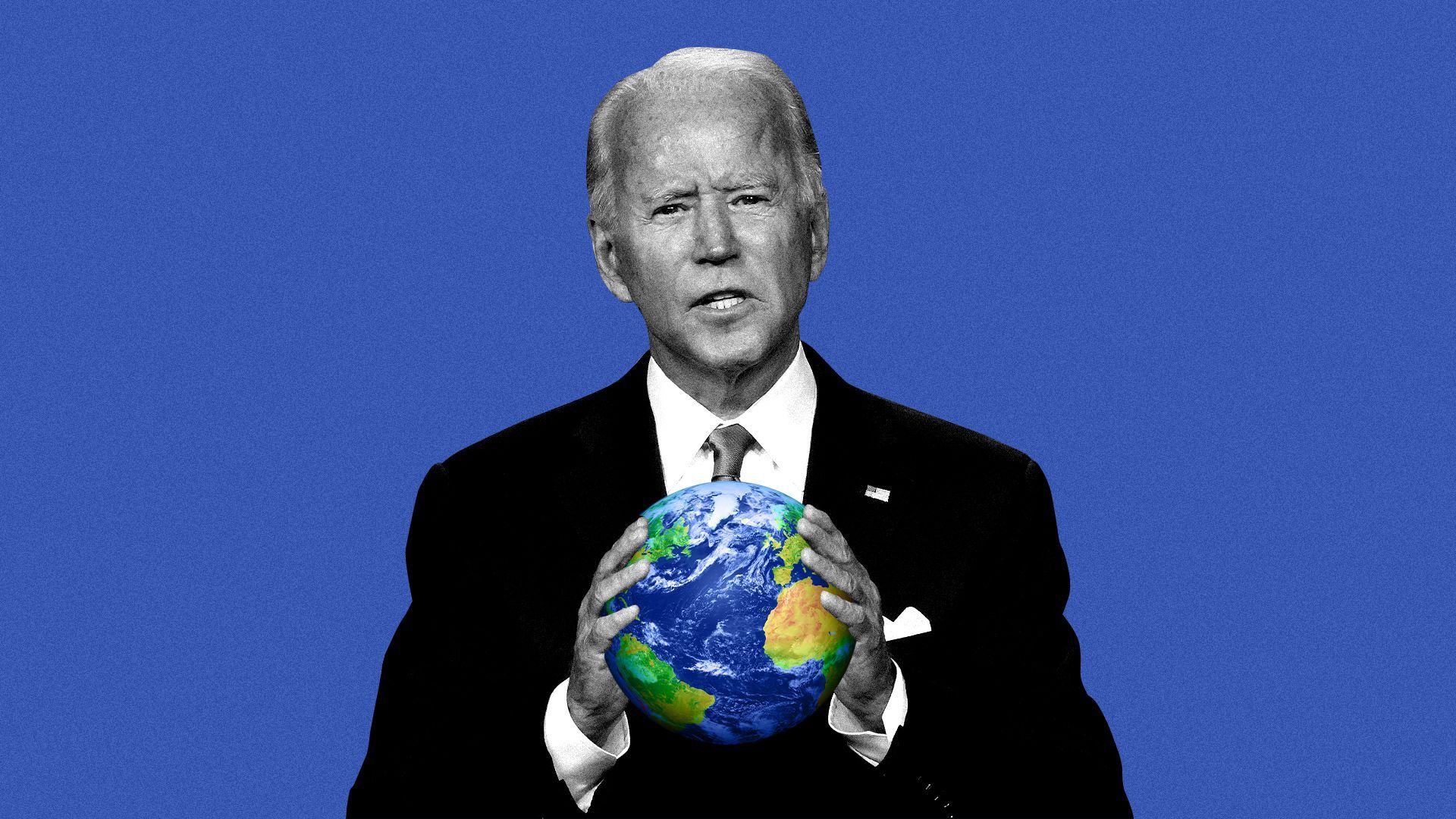 President Biden's attempt to salvage his faltering clean energy and social spending plan could bring new efforts to revive climate-related measures separately or within a slimmed-down package, Ben writes.
Driving the news: Yesterday Biden publicly endorsed the prospect of splitting up the $1.75 trillion Build Back Better plan. Biden suggested there's agreement possible on the roughly $550 billion in climate and provisions.
And Axios' Alayna Treene reports that some Senate Democrats are urging colleagues to begin paring back the wider package to salvage what they can.
Why it matters: Congressional action is likely needed to keep Biden's climate goals — notably a 50% cut in economy-wide emissions by 2030 — within reach.
Catch up fast: "It's clear to me that we're going to have to probably break it up," Biden said at a press conference.
"I think we can break the package up, get as much as we can now, and come back and fight for the rest later," he said, citing barriers to the child tax credit extension and community college aid.
Biden needs support from every Senate Democrat for Build Back Better, but Sen. Joe Manchin (D-W.Va.) opposes the package. Manchin, however, has suggested a deal on climate provisions is possible.
Reality check: Attempting to split up the plan would bring big political hurdles of its own, and force difficult choices that jettison priorities of the wider liberal coalition.
And even the energy provisions lack consensus, with Manchin — whose state is a major coal and gas producer — cool to ideas like a fee on methane emissions.
What's next: The White House hopes to renew negotiations with Manchin and Sen. Kyrsten Sinema (D-Ariz.), Biden's chief of staff Ron Klain told the Wall Street Journal
3. Lots of EV news! Batteries, trucks, charging
Here are a few electric vehicle developments on our radar, Ben writes.
🔋 The solid-state battery startup Factorial Energy this morning announced it had raised $200 million in a Series D funding round led by auto giants Mercedes and Stellantis.
🚚 Isuzu and engine-maker Cummins on Thursday said they will develop a prototype medium-duty electric truck and explore commercialization opportunities.
🔋 Honda has announced a joint development agreement with the Boston-based lithium-metal battery startup SES, and also plans to buy 2% of the shares of the company that's going public via a SPAC deal.
📺 Automakers ran 33,000 national TV ads in the U.S. for electric vehicles last year, up from 8,000 in 2019, Bloomberg reports. EVs represent a growing — but still small — share of the industry's overall ad budget.
🔌 The EV startup Rivian and Under Canvas, which offers upscale camping locations, announced a partnership to provide open access charging at sites starting in Utah wilderness areas. It's part of Rivian's wider pitch to outdoor enthusiasts.
4. An EV "tsunami" as new models hit the market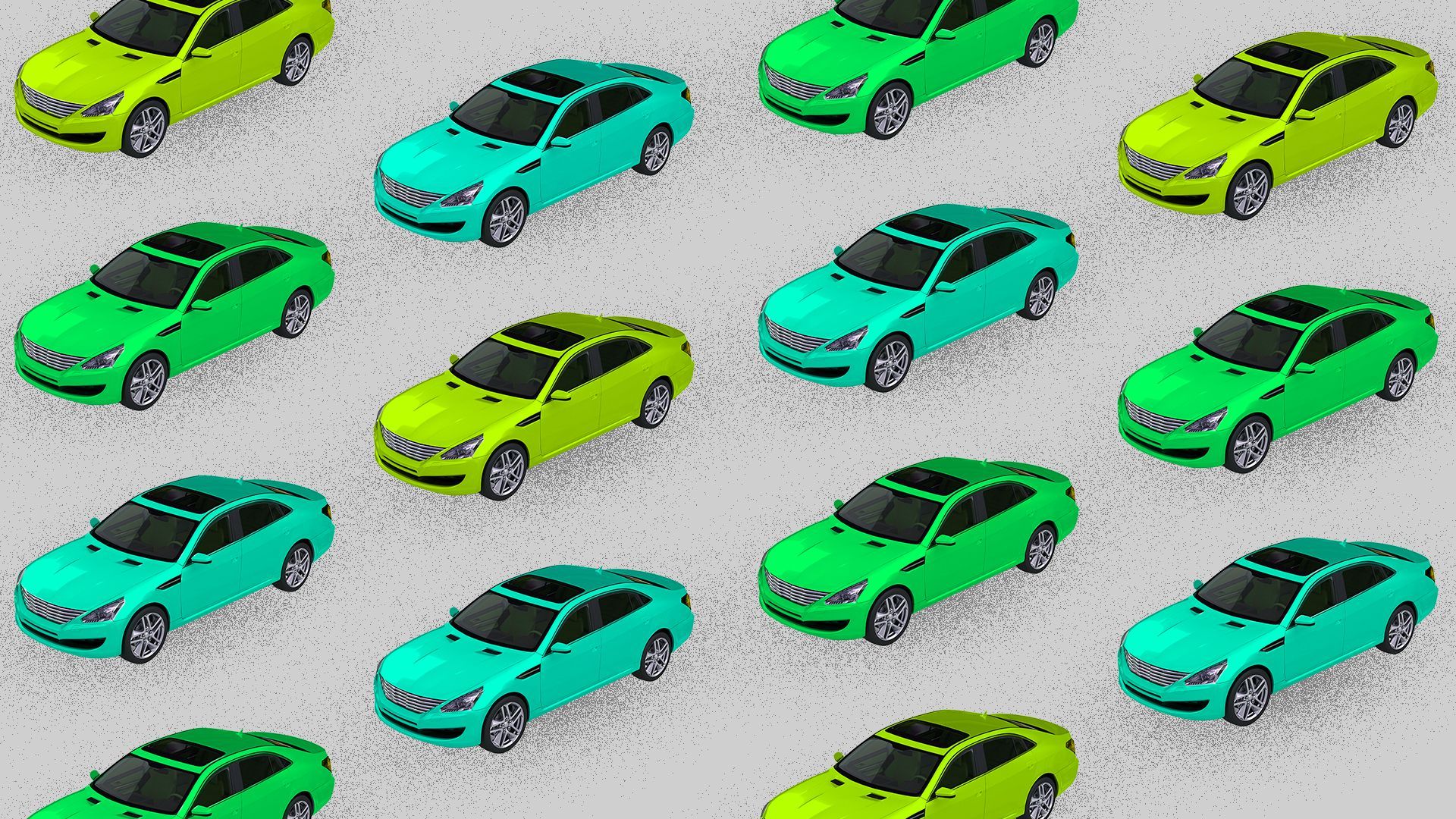 Bank of America analysts see 2022 as a "major year of commercialization" for the electric vehicle market amid a slew of new vehicle launches and many more on the horizon, Ben writes.
Driving the news: Over 85 new models are slated to launch in model years 2022-2025 (calendar 2021-2024), they said in a note that says a "tsunami" of new cars are coming.
It includes models from startups and legacy automakers alike, such as Rivian's SUV, the Hyundai Ioniq 5, Ford's electric F-150 and many more.
By the numbers: They estimate that electric vehicles' U.S. market share will grow from about 6% of new sales this year to 16% in 2024.
Yes, but: "This analysis still points to cost/price parity in the mid/late 2020s, which is a limiting factor for EV demand over the next few years," it states.
And overall, it would take a major, sustained surge to meet the Biden administration's target of EVs growing to 50% of U.S. passenger vehicle sales by 2030.
The intrigue: "Tesla's dominance in this still nascent market segment may be coming to an end," they predict.
5. Catch up fast on oil: deals and prices
Acquisitions (maybe): "Chesapeake Energy Corp is in advanced talks to acquire privately owned natural gas producer Chief Oil & Gas for around $2.4 billion, including debt, people familiar with the matter said on Wednesday." (Reuters)
Markets: "Oil slipped from the highest close since 2014 after President Joe Biden pledged to continue trying to lower prices and an industry report pointed to a modest increase in U.S. crude stockpiles." (Bloomberg)
Thanks for reading! We'll be back tomorrow, and you can encourage your friends to sign up for free for this and other Axios newsletters.