Axios Generate
January 17, 2019
Good morning and welcome back! Was this email forwarded to you? Sign up here
Saturday will mark the birthday of the late Janis Joplin, so she'll sing us into the news...
1 big thing: New player claims EV charging leap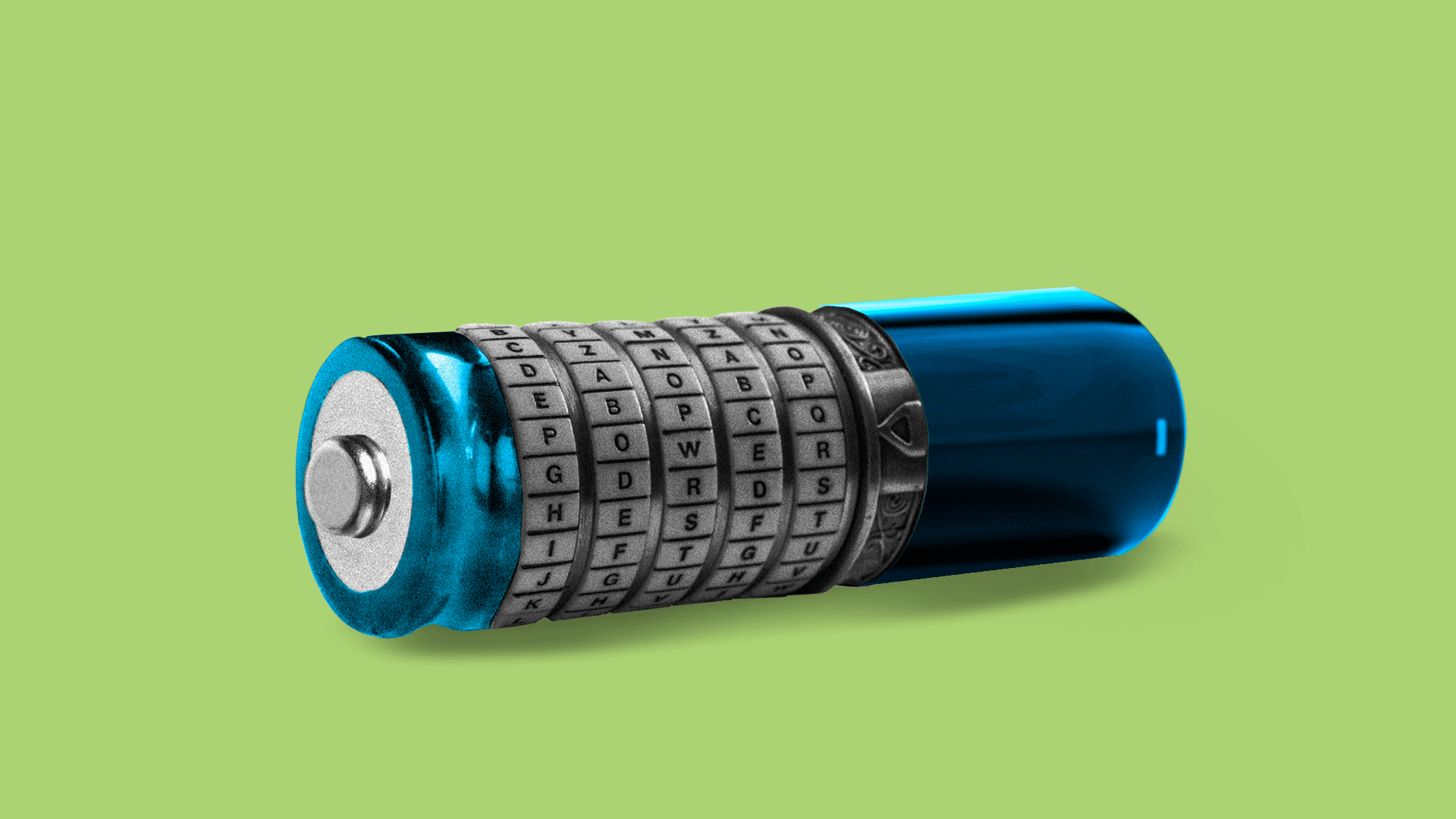 A newly unveiled company led by battery and tech industry vets says it's cracked the code that could enable much faster charging of the kind of lithium-ion batteries already used in electric vehicles — providing roughly 120 miles of range in just 5 minutes.
Why it matters: If their tech works as envisioned, the firm GBatteries could help EVs go mainstream by toppling a major barrier to ultra-fast charging: electrode damage that degrades the life expectancy of batteries.
Who they are: Executives include chairman Bart Riley, who co-founded the pioneering battery company A123 Systems; CEO Kostyantyn Khomutov, who has a background in aerospace engineering; and chief engineer Alex Tkachenko, who previously worked with telecom players Nortel and Ericcson.
Disclosed backers of the Canada-based firm include Airbus Ventures, Initialized Capital, Plug and Play, SV Angel, Y Combinator.
GBatteries did not reveal the amount of funding.
What's new: The company says they've developed an adapter that could make using charging stations as quick as filling a gas tank. And here's a crucial thing: it doesn't rely on battery chemistry breakthroughs that haven't reached commercial viability.
"The AI-powered charging algorithm ... is the first and only demonstrated technology capable of higher than conventional net charge rates with lower heating and degradation of lithium ion batteries," GBatteries said in a release.
The company argues the technology, which has been in "stealth mode" development for 6 years, is a weapon against the "range anxiety" that's one of the barriers to wider consumer acceptance of EVs.
By the numbers: GBatteries say their adapter that connects fast-charging stations and battery packs could get a standard 60 kilowatt-hour pack with a 238-mile range charged halfway within 5 minutes.
That's the battery size and range of the Chevy Bolt. And it's close to some other EVs.
Nissan last week said its newly configured Leaf arriving in showrooms this year has a 62 kWh pack with 226 miles of range.
A slide deck they circulated with the rollout also says they envision getting an 80% charge, which is essentially a fully charged EV, in 10 minutes.
But, but, but: GBatteries is likely several years away from commercial deployment of their system, which does not use the traditional constant current, constant voltage (CCCV) charging methods, but instead relies on high-frequency "pulses."
What they're saying: "There is no doubt that one could definitely do better than the standard CCCV charging protocol through some of these more exotic charging protocols, but the question is how much better could you do," says Venkat Viswanathan, an engineering professor at Carnegie Mellon University.
He says the speed they are claiming seems possible.
"The main question is whether you can do that without degrading the battery pack," Viswanatha adds. "If GBatteries has accomplished that, it is certainly a very interesting accomplishment."
2. Economists' CO2 tax rallying cry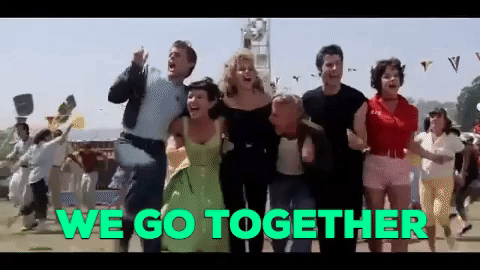 A who's who of mainstream economists has penned a Wall Street Journal op-ed that calls for taxing carbon emissions, nixing other regulations and returning the tax revenue to consumers with recurring dividend checks, Axios' Amy Harder reports.
Why it matters: The growing consensus among economists that all the money raised with carbon taxes should be returned to Americans is an important marker in Beltway debates over global warming policy.
Where it stands: The 4 living former Federal Reserve chairs, nearly 30 Nobel economists, and all but one former chair of the White House's Council of Economic Advisers have signed a statement laying out their support for a carbon-tax policy.
It's one that has been gaining support from big oil companies, some environmental groups, and others across the political spectrum.
The plan includes a tax on carbon emissions that rises over time, with the proceeds sent back to Americans via quarterly dividend checks.
Other carbon-tax proposals have put the money toward other priorities, including clean-energy investments and eliminating other taxes.
The op-ed published Wednesday says a sufficiently rising carbon tax would "replace the need for various carbon regulations that are less efficient." That point is particularly controversial among some environmentalists who want regulations as a backstop.
But, but, but: Despite economic agreement behind a carbon tax, the politics around it have long been toxic in Washington, and elsewhere too.
Voters in Washington state, one of the most progressive in the nation, rejected a ballot measure pricing CO2 emissions after a $30 million campaign by oil companies.
President Trump and most elected Republicans continue to ignore or dismiss climate change.
Meanwhile, Democrats are increasingly rallying around another idea — the vague-but-popular Green New Deal (GND) pushed by Rep. Alexandria Ocasio-Cortez.
3. PG&E's historic looming bankruptcy
If PG&E follows through on plans to file for bankruptcy before the end of the month, it will be the biggest utility bankruptcy since 2001 ... which was the first time PG&E filed for bankruptcy, Axios' Courtenay Brown reports.
By the numbers: PG&E's planned filing would be the ninth largest bankruptcy since at least the mid-1980s — falling just below the likes of Lehman Brothers, WorldCom and General Motors.
Bonus stat: It's incredibly rare that companies default within one year of holding an investment grade credit rating, Bank of America-Merrill Lynch notes.
If PG&E does file for bankruptcy, they will become a part of a super exclusive "Failing Angels" club — companies that fall from investment grade, skip the high yield or junk market, and go straight to default.
The other members of the "Failing Angels" club: Enron, Lehman and MF Global.
Go deeper: Where Toys "R" Us ranks among retail bankruptcies
4. EPA may slightly back off auto reg freeze
The Trump administration may be backing away slightly from plans to freeze auto mileage and emissions standards in 2020, according to multiple reports.
What's happening: The administration plans to increase fuel efficiency standards for vehicles by 0.5% a year, Democratic Sen. Tom Carper said yesterday at the confirmation hearing for acting EPA head Andrew Wheeler, Utility Dive writes.
This goal is higher than the agency's original proposal, but significantly lower than rules finalized by the Obama administration.
Reuters reports, "Several automakers said they have heard the administration could finalize an increase ranging from no increase to 1 percent per year, but nothing has been finalized."
Why it matters: EPA and the Transportation Department are scuttling Obama-era mandates that require the standards to rise through 2025 — rules that were a pillar of former President Obama's climate agenda.
But, but, but: Even if the administration backs off plans to outright freeze the standards, their proposal would still significantly scale-back the Obama-era plans. Here's more from the Reuters piece...
"Most automakers oppose freezing the requirements, but also want relief from Obama-era standards that called for a roughly 5 percent annual reduction in carbon emissions — targets that translate to fuel efficiency requirements for various classes of vehicles."
5. BlackRock hit with climate hoax
More from Amy ... A fake letter purportedly written by the CEO of BlackRock, the world's largest asset manager, said it would require all companies it has a stake in to align their business models with the Paris Climate Agreement.
Buzz: The Yes Men, an activist group long known for pranks like this, sent the fake letter, which Axios and other media outlets received early Wednesday. BlackRock said in a tweet a couple hours later: "Don't be fooled by imitations."
Reality check: While BlackRock has big investments across the global economy, including major fossil fuel companies, it can't unilaterally require companies to change their business models as written by the fake letter — giving us one clear indication something was amiss.
The big picture: BlackRock has been more aggressive in urging all companies, and particularly fossil fuel producers, to more readily acknowledge and disclose the risks climate change and climate regulations pose to their businesses.
It's a void they are, almost by default, filling as Trump retreats the U.S. government from climate policy.
Yes, but: BlackRock still has faced criticism from some environmentalists for not being aggressive enough with fossil fuel companies.
The latest: This morning the New York Times has some excerpts from BlackRock's real annual letter to companies that circulated late Wednesday.
6. Unpacking the GND's renewable goal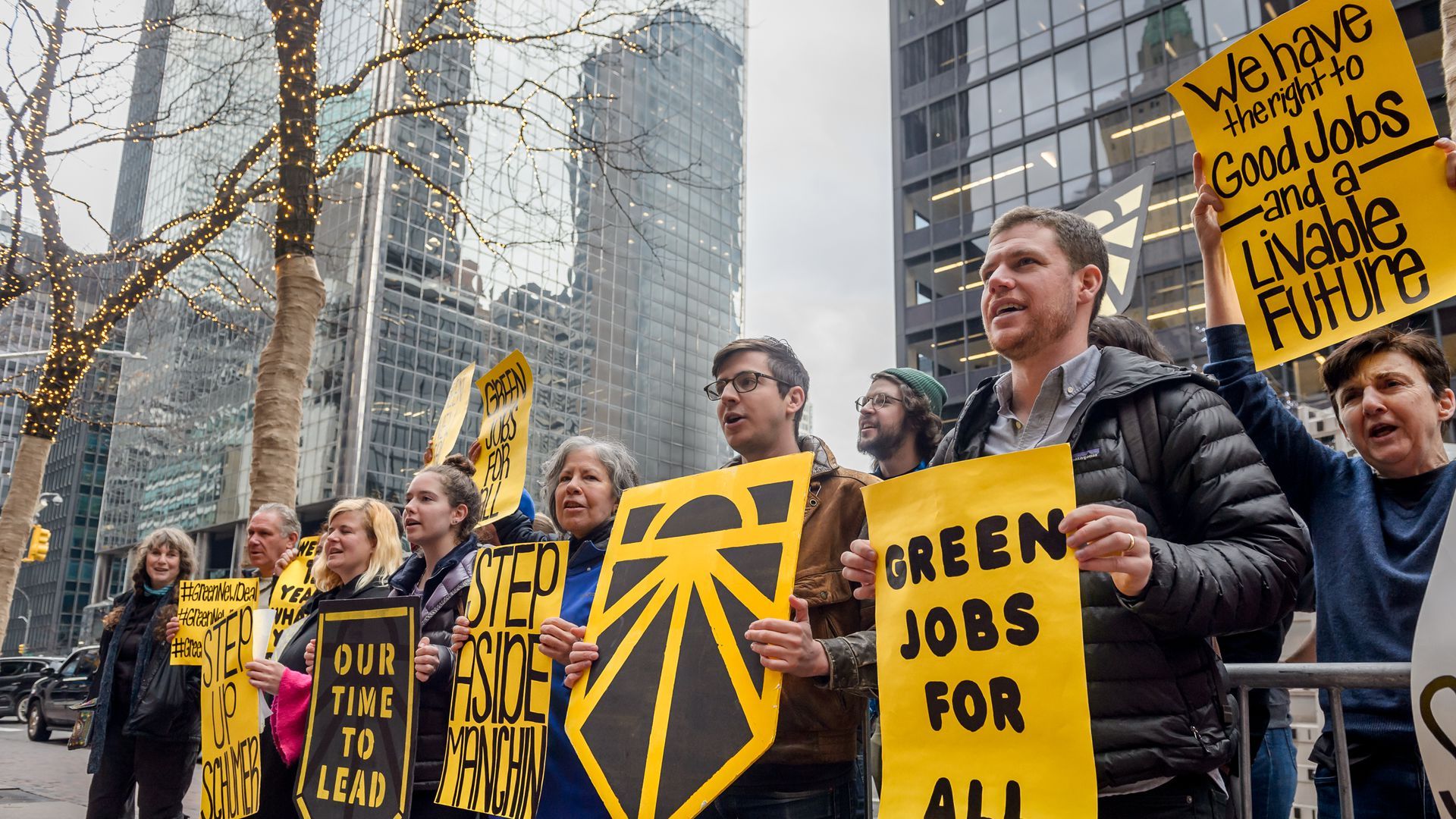 Energy Innovation's Robbie Orvis writes for Axios ... Following a year in which U.S. carbon emissions from energy rose after years of declines, GND proponents are calling for a plan to convert 100% of the electricity supply to renewable energy, among other decarbonization initiatives.
The big picture: Although a massive undertaking, this energy transition is technologically feasible and economically beneficial. Some policies that would help kickstart the necessary emissions reductions are already being implemented in the U.S., Germany, China, and others.
How it works: 100% clean energy would require strong federal, regional and state policy.
Be smart: GND would require upfront investment, but could pay dividends in energy savings and job growth.
Read more of Orvis' Axios Expert Voices piece.
Orvis is the director of energy policy design at Energy Innovation.