Axios Generate
January 27, 2021
Welcome back! Today's Smart Brevity count: 1,171 words, 4½ minutes.
📺 This Sunday: "Axios on HBO" returns with a lineup you don't want to miss. Tune in on Sunday, Jan. 31, at 6pm ET/PT on all HBO platforms! See trailer.
🚨Situational awareness: "Over 400 companies across some of the world's biggest greenhouse gas emitting industries — from shipping to steelmaking — have agreed to work together on plans to decarbonize by 2050." (Reuters)
🎶 The Tom Tom Club's debut album turns 40 later this year, so they've got today's irresistible intro tune...
1 big thing: Here come Biden's big climate orders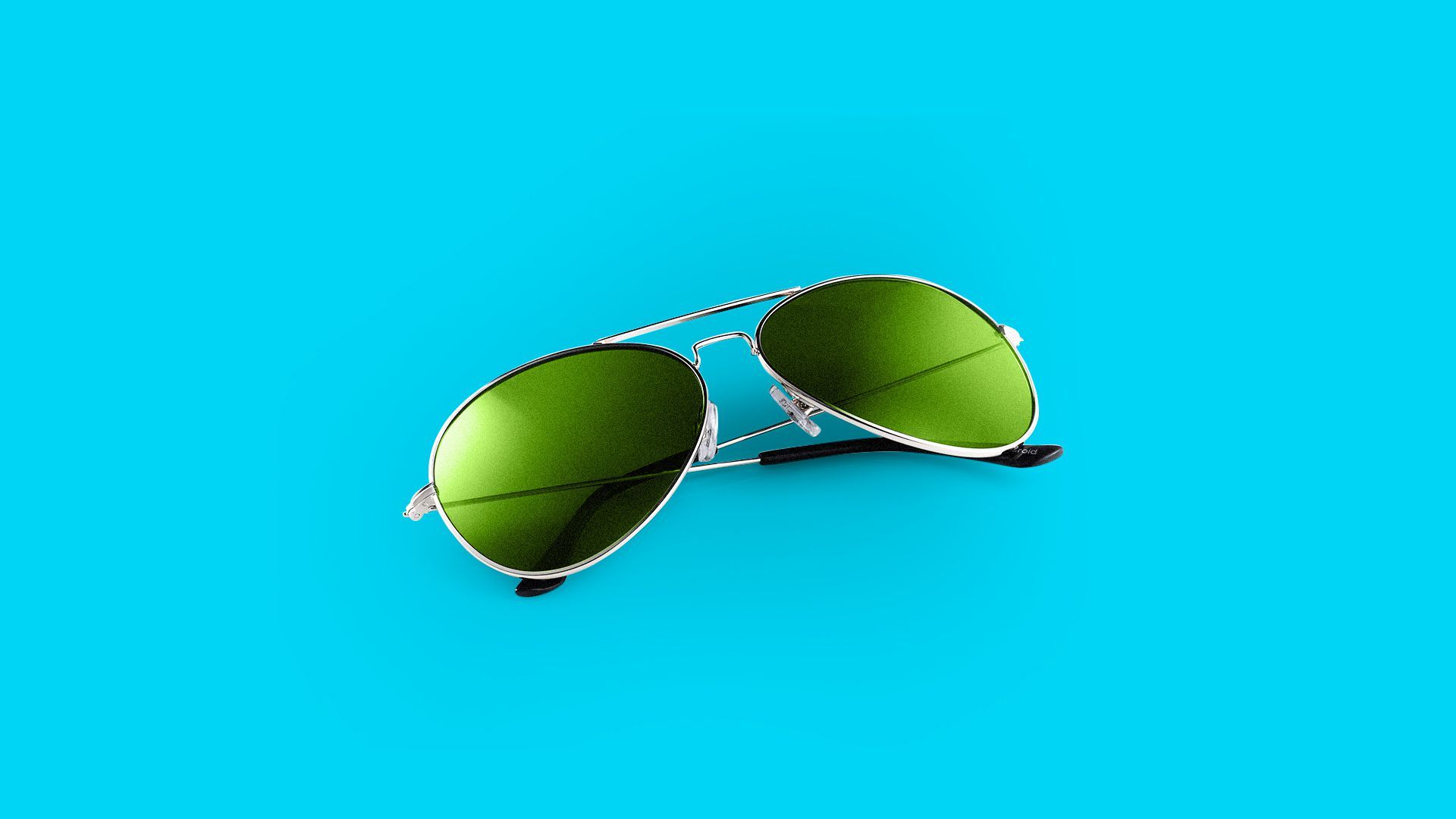 President Biden will sign new executive actions today that provide the clearest signs yet of his climate plans — and will begin an intense battle with the oil industry over plans to freeze new drilling lease offerings.
Driving the news: One move will freeze issuance of new oil-and-gas leases on public lands and waters "to the extent possible," per a White House summary.
The order does not restrict energy activities on tribal lands, they said.
Other expected moves will look to stitch climate and environmental justice into the fabric of decision-making across the government.
Some of the new measures include...
Setting a target of conserving 30% of the nation's lands and oceans by 2030.
Scheduling an April 22 (Earth Day) summit with world leaders aimed at toughening emissions-cutting efforts.
Elevating climate's role in foreign and security policy, such as requesting a national intelligence estimate on the security implications of climate change.
Creating a new task force of 21 agencies and departments to "enable a whole-of-government" approach to climate.
Directing agencies to "coordinate investments and other efforts to assist coal, oil and natural gas, and power plant communities."
Requiring agencies to procure carbon-free power and zero-emissions vehicles.
Taking steps to address the higher pollution exposure among the poor and communities of color. This includes a "Justice40 Initiative" aimed at "delivering 40 percent of the overall benefits of relevant federal investments to disadvantaged communities."
Why it matters: The freeze on new oil leases marks a quick and tangible step to limit options for future production as Biden looks to speed the nation's move away from fossil fuels.
The other moves will put a wide swath of government to work in the service of his climate agenda but, like many executive orders, are more akin to firing a starting gun.
Yes, but: Federal lands and waters are less important to the domestic supply picture than they were before the fracking boom that's centered largely on private onshore holdings.
Still, they're quite significant — the American Petroleum Institute estimates that federal areas account for 22% of U.S. oil production and 12% of natural gas output.
It's also worth noting that a leasing freeze won't have an immediate effect on production. Plus, multiple companies with public lands exposure have stockpiles of drilling permits.
What they're saying: Oil industry groups have been aggressively pushing back against the leasing plan, arguing it will ultimately cost jobs and imperil energy security.
"Restricting development on federal lands and waters is nothing more than an 'import more oil' policy,"API president Mike Sommers said in a statement.
The other side: Environmental groups cheered the expected leasing freeze. "The climate and wildlife extinction crises demand this kind of bold, urgent action," Kierán Suckling, executive director at the Center for Biological Diversity, said in a statement.
And the White House calls the overall orders a way to boost jobs in low-carbon energy and infrastructure sectors.
2. Biden's tricky EV buying plan
Axios' Joann Muller reports that Biden's plan to replace the government's fleet of 650,000 cars and trucks with electric vehicles assembled in the U.S. by union workers is easier said than done.
Why it matters: The populist "Buy American" message sounds good. But the vehicles Biden wants are still several years away and his purchase criteria would require an expensive overhaul of automakers' manufacturing strategies.
It would also require a reversal of fortune for labor organizers long stymied by Tesla and other non-union companies.
Reality check: Right now, not a single model fit his criteria: battery-powered, made in America, by union workers.
Tesla produces the vast majority of EVs in the U.S., and all of its models contain at least 55% American-made parts, per federal data. But Tesla doesn't have a union and CEO Elon Musk has run afoul of federal labor laws.
General Motors' Chevrolet Bolt is the only U.S.-built EV made by union labor. But its parts are mostly imported, with just 24% considered domestic.
The Nissan Leaf, another popular EV, is made in Tennessee. But the factory is non-union and only 35% of the parts are domestic.
The bottom line: It's all doable, but definitely not within Biden's current four-year term in office.
3. Today's spotlight: Tesla's Q4 report
Tesla will report Q4 2020 earnings after markets close today, with analysts expecting a sixth consecutive quarterly profit for the electric vehicle maker that was reeling just a few years ago.
Why it matters: Tesla is the country's dominant EV company, and its trajectory affects overall adoption of the tech, even as more and more models from other companies are hitting the market.
The company is also just a wild story, with its $837 billion(!) market cap that's larger than several legacy automakers combined, and the endless speculation about whether it's in a bubble.
What we're watching: Beyond the earnings numbers...
Deliveries: One question is how much growth Tesla expects after 2020's record of nearly 500,000 deliveries. "Experts in the industry we speak to believe that the company could realistically deliver upwards of 700-800K vehicles in the year," Nick Shields, analyst with the investment research firm Third Bridge, said in a note.
Product updates: "Wall Street is looking for more commentary on the Model Y, the newest addition to the Tesla lineup, and on upcoming models, such as the Cybertruck and a cheaper vehicle that has been only hinted at and that has been dubbed the 'Model 2,'" MarketWatch reports.
4. New cash for building EV batteries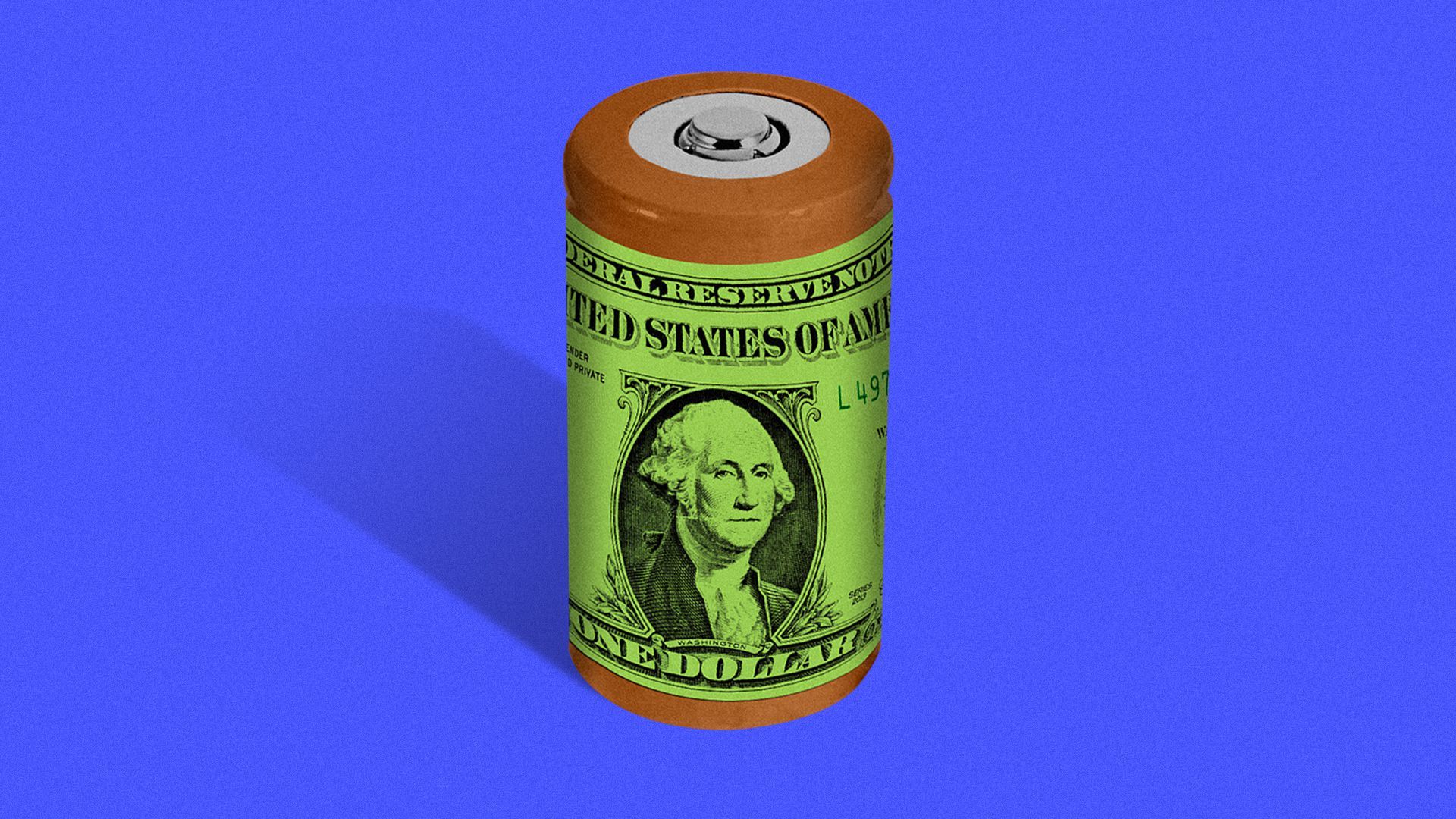 Two pieces of battery finance caught my attention...
Driving the news, part 1: Via Bloomberg, "The European Union paved the way for companies including Tesla Inc. and BMW AG to get about 2.9 billion euros ($3.5 billion) of state aid for battery projects that will strengthen the bloc's position in the race to produce more electric vehicles."
Overall, the effort is slated to finance 42 companies over the next eight years, they report.
Driving the news, part 2: The battery materials startup Sila Nanotechnologies announced it has raised $590 million for development of a North American factory to produce materials for phones and EVs.
The California-based Sila uses a silicon-based anode material that is designed to enable more energy-dense batteries than what's currently in widespread use.
The investment firm Coatue led the funding round. Other backers include T. Rowe Price Associates-advised funds, and existing Sila investors 8VC, Bessemer Venture Partners and others.
Why it matters: The world will need a lot more batteries if EV deployment indeed grows massively in coming decades.
And there's going to be lot of competition for market share. As Bloomberg notes, EU officials looking to slash the continent's emissions also want to reduce reliance on Asian battery suppliers.
5. Catch up fast: Amazon, solar, Big Oil
Venture capital: "Amazon's Climate Pledge Fund is backing a recently launched company focused on decarbonizing the transportation sector as the world rushes toward a greener future." (CNBC)
Deals: "First Solar will pass 10 gigawatts of in-development projects to wind developer Leeward Renewable Energy, the companies announced Monday, as the solar manufacturer continues to overhaul its business." (Greentech Media)
Markets: "Big Oil suffered a fresh setback after one of the most influential rating companies [S&P Global Ratings] warned it may cut the credit score of Exxon Mobil Corp., Royal Dutch Shell Plc and a plethora of other major energy companies due to 'greater industry risk' associated with climate change." (Bloomberg)
6. Quote of the day
"People have decided to vilify hydrocarbons and some of it is deserved."
Who said it: Charif Souki, chairman of the LNG company Tellurian, quoted in the Financial Times this morning.
Why it matters: The story explores how LNG exports to Europe face jeopardy from EU concerns about emissions from the U.S. gas sector.
Souki wants a "complete ban" on methane leaks, and a nationwide carbon price.