Axios Generate
January 09, 2018
Good morning and welcome back!
A belated happy birthday to the late David Bowie, who would have turned 71 yesterday. So one of my favorite Bowie songs is today's intro music . . .
Making sense of Rick Perry's coal defeat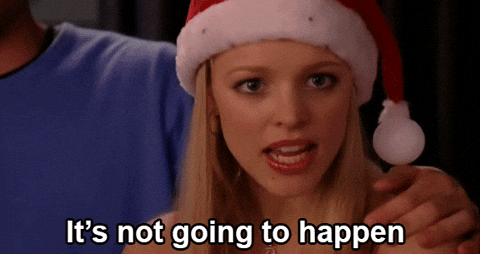 ICYMI: The Federal Energy Regulatory Commission yesterday rejected Energy Secretary Rick Perry's push for new rules that would guarantee revenues for coal-fired and nuclear plants in some markets in order to stave off retirements.
Why it matters: FERC's unanimous action is a sign that while the Trump administration has taken a suite of steps to aid the coal industry, finding policies that directly counteract the powerful forces that have diminished the fuel's market share will be a major challenge and has faltered for now.
Along those lines, ClearView Energy Partners observes in a new note: "Coal-fired asset owners can still seek emergency orders to keep operating from the DOE, but given the robust supply currently in most markets, even these temporary orders could prove hard to justify."
Key line from the 31-page order, via Utility Dive: FERC, which includes four of five regulators appointed by President Trump, said that comments from Regional Transmission Organizations and Independent System Operators "do not point to any past or planned generator retirements that may be a threat to grid resilience."
Go deeper: Bloomberg has an in-depth piece on what's a setback for the Trump administration, as well as the coal and nuclear sectors, which issued statements expressing disappointment with the decision via their trade and lobbying groups.
Q&A: Natural-gas executive Charif Souki
My Axios colleague Amy Harder has a new dispatch in the Axios stream. Take it away . . .
Charif Souki is considered one of the pioneers of America's natural-gas export boom. I recently spoke with Souki, who founded a new company called Tellurian Inc., for my latest Harder Line column. Here are more highlights from our December interview:
On the glut of natural gas: "The notion that there was an oversupply of LNG [liquefied natural gas] is slowly disappearing, not slowly, disappearing fast, much faster than people expected."
On how companies are selling and buying natural gas: "If you look at oil indexation — people don't want to do oil indexation. The buyer says, 'if oil goes back to $100 a barrel, I can't afford your gas.' If prices go back to $30 a barrel, we can't afford to sell you the gas. Oil indexation doesn't work in most cases."
On the natural-gas market becoming increasingly liquid like an oil market: "If you're a buyer around the world, pick up the phone, there is a cargo not too far from where I am [you say], 'can you redirect it for $2 more,' in most cases the answer is yes. … The gas market is very quickly catching up [to the oil market] in terms of liquidity. What you still don't have is transparency."
Click here for the whole item.
Report: US biodiesel fueling deforestation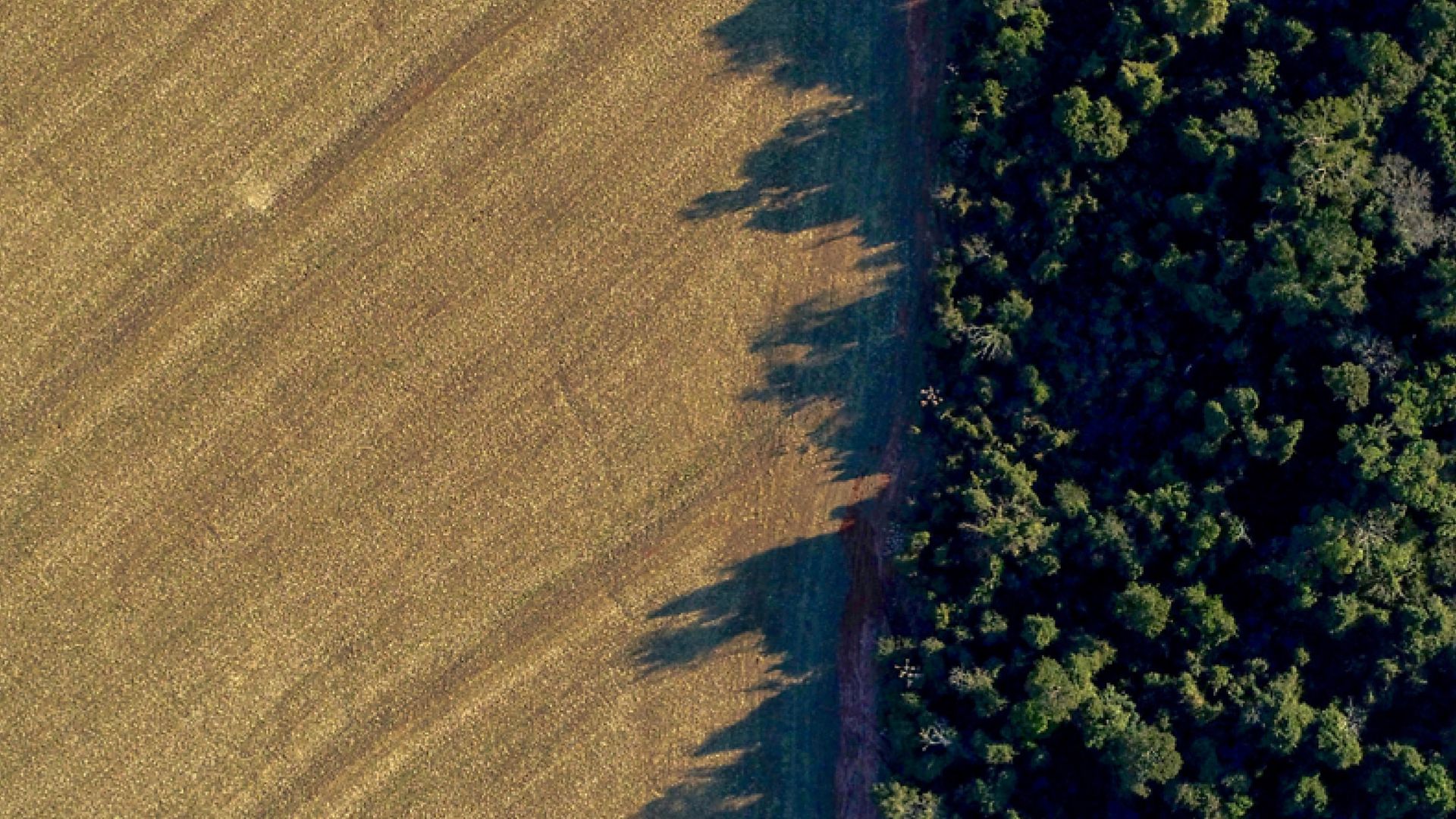 The U.S. biofuels mandate is driving destruction of ecologically vital forests in Argentina to make way for soybean fields, despite U.S. policy aimed at preventing imports of biodiesel linked to deforestation, according to a new report out today.
The report, available here, from the groups Mighty Earth and ActionAid USA (two groups that oppose biodiesel), is broadly critical of biodiesel's environmental footprint. But the research is focused on the Chaco region of Argentina, where a team led by the environmental investigation group Ecostorm conducted an on-the-ground inquiry, the groups said.
"The Chaco has become a deforestation 'hot spot,' and studies conclude that expansion for soybean crops, Argentina's top export, is the primary driver," the report states.
"At the sites we visited alone, we witnessed more than 30,000 acres of deforestation, just a small slice of the overall deforestation for soy in Argentina."
Why it matters: The report is another data point in the intense battle over the environmental footprint of federal Renewable Fuel Standard (RFS), a 2007 law that has required increased use of ethanol, biodiesel and other biofuels.
More broadly, it arrives at a time when there's new interest on Capitol Hill in changes to the mandate, largely because oil industry interests who oppose RFS for other reasons are strongly pushing for altering the program.
One level deeper: U.S. policy restricts biodiesel imports to fuels made from crops grown on land that was already cleared or cultivated in 2007. But the report argues that big agribusiness companies are engaged in a "shell game" that effectively voids that protection despite following the "letter of the law."
"[I]t appears as if the soy industry has merely shifted soy production for other uses to the Chaco, Amazon, Brazilian Cerrado, and other South American ecosystems in order to meet the technical requirements of the RFS, while still driving massive deforestation to expand their overall soy operations," it states.
State of play: The U.S. has imposed trade restrictions against biodiesel imports from Argentina and Indonesia. But the report says the deforestation in Argentina should be a "cautionary tale" and that unless policymakers end the biodiesel mandate, soy cultivation for biodiesel will expand elsewhere, with similar risks.
Tech focus: electric cars (and Uber's flying taxi)
On the move: In a move reported by The Verge (and confirmed by Uber), a top Tesla battery development manager has joined Uber to work on its "flying taxis" project.
Why it matters: The Verge piece notes that Celina Mikolajczak's hire "signals that Uber plans to get more involved in the engineering aspects of this outlandish-sounding project."
GM's EV strategy: Reuters has a deep-dive into the automaker's effort to make its electric car business profitable by 2021:
"The answer is a big bet on combining proprietary battery technology, a low-cost, flexible vehicle design and high-volume production mainly in China, according to six current and former GM and supplier executives and six industry experts interviewed by Reuters," the story states.
In Vegas, part 1: USA Today looks at the luxury Fisker EMotion luxury electric sedan (with its $129,000 base price) that's debuting today at the big Consumer Electronics Show in Las Vegas.
But the story includes some skeptical voices about whether Henrik Fisker can get the car into actual production. A prior iteration of his EV company went bankrupt several years ago.
In Vegas, part 2: There are a number of electric vehicle concepts on display at CES. HybridCars.com has a nice rundown here.
Sales growth: Via The Fuse, U.S. electric vehicle sales grew by roughly 22 percent in 2017 to reach nearly 200,000 new models sold, with GM and Tesla in the lead.
Federal policy news and notes
Offshore drilling: Via a new column in Forbes, the head of the Energy Policy Institute at the University of Chicago sizes up the Interior Department's push to greatly expand offshore leasing.
One key takeaway: There's room for compromise in the eastern Gulf of Mexico, where Florida lawmakers and officials from both parties are hostile to drilling.
"It's not out of the realm of possibility that a deal that limited lease sales to 125 miles from the Florida coast could minimize political fallout enough to move forward," writes Sam Ori.
View from DOE: Later this morning a House Energy and Commerce subcommittee will take a wide-angle look at the Energy Department. The witness testimony is already up here, including DOE Deputy Secretary Dan Brouillette's summary of the administration's goals.
Trump tries again with CEQ pick: Via the Washington Examiner, Trump has renominated Kathleen Hartnett White to head the White House Council on Environmental Quality.
Her nomination has been rocky and never reached the floor last year. Democrats have bashed her skepticism of mainstream climate change science. She has also drawn pushback from some farm-state Republicans over her past criticism of biofuels, although she has walked back those views and cleared the Environment Public Works Committee with support from all the panel's GOP members.
Nonetheless, the Examiner piece notes that "It's not clear if Senate Republicans, who hold a slim 51-49 majority in the chamber, can unite to support White."