Good morning and welcome back! Let's head for the weekend . . .
https://www.axios.com/newsletters/axios-generate-2415bc3b-0ccd-4b9c-987e-f6b867128c51.html?chunk=0#story0
Surprise: Congress backs a bipartisan climate policy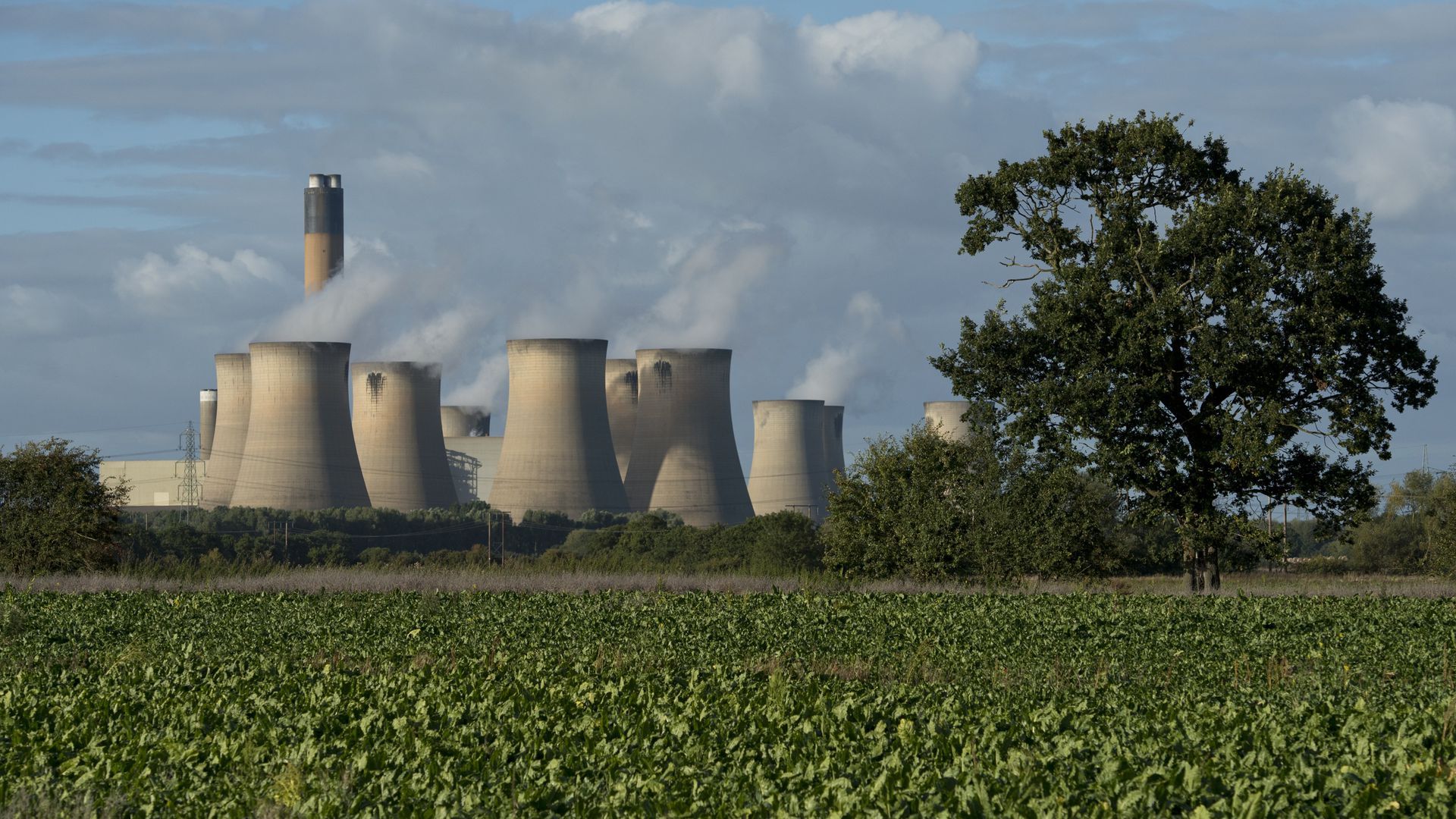 A coal-fired plant in England that installed carbon capture technology. Photo: Oli Scarff /AFP/Getty Images
My Axios colleague Amy Harder looks at part of the Capitol Hill spending deal . . .
The budget bill Congress just advanced includes a narrow but important tax incentive that would support technology capturing carbon emissions from coal plants and other facilities.
Why it matters: It helps make the economic case for this type of technology, which established science says is essential in cutting greenhouse gas emissions to the level scientists say we must, but is currently too expensive in most instances. It's also seen as key for coal's long-term viability in a world combating climate change.
Details: The tax credit, which Congress first created in 2008, is expanded and extended for 12 years in the current budget bill. Experts say this would increase the chances of more deployment across a range of innovative but costly technologies in this space. The bill's diverse backers could tout different benefits — climate change or coal's future.
The intrigue: As chief sponsor, Sen. Heidi Heitkamp (D-N.D.) has been building an unusually broad coalition of support for the measure that began a couple of years ago (and far earlier for broader efforts on carbon capture).
Backers include Senate Majority Leader Mitch McConnell, (R-Ky.) and Sen. Sheldon Whitehouse (D-R.I.). Heitkamp also gathered diverse stakeholder support, ranging from environmental groups to coal companies.
Go deeper: A bit more in the Axios stream.
Go deeper: Via Utility Dive, the spending deal also has several other energy-related tax credits. That includes extension of the availability of a key nuclear credit that could help power giant Southern Company's troubled project to build two new reactors in Georgia.
https://www.axios.com/newsletters/axios-generate-2415bc3b-0ccd-4b9c-987e-f6b867128c51.html?chunk=1#story1
Research corner: Winter isn't coming, solar costs, fossil subsidies
A new analysis by the Climate Impact Lab explores how global warming will hurt skiing opportunities in the U.S. It looks at how some major ski towns will see fewer below-freezing days in decades ahead under different emissions levels.
The chart above is reconstructed from their analysis of below-freezing days under of a "moderate" emissions scenario that would prevent runaway warming, but likely would not hold the rise below two degrees Celsius compared to preindustrial levels.
Why it matters: "As the climate continues to warm, the number of days that can support snowfall are expected to decrease, and ski resort towns could lose valuable tourism traffic," states the Climate Impact Lab, a collaboration between scientists, economists and other experts.
More from the report:
Average snowfall is influenced by a resort's elevation and the frequency of winter storms and precipitation. But, it's just not going to snow if it's warm outside — days below the freezing temperature of 32°F signal whether a resort town can potentially support snowfall for ski days.
Making snow doesn't get resorts off the hook either. The ideal temperature for artificial snowmaking is an even colder 28°F, dependent on humidity.
* * *
Solar costs: A new paper by National Renewable Energy Laboratory researchers looks at the potential for bringing down solar costs by doing panel installations when roofs are replaced or during new home construction.
They estimate that by 2030, an average of 3.3 million homes annually will be built or need new roofs. Putting solar panels on all of them would adding roughly 30 gigawatts of solar capacity.
"Capturing even a relatively small fraction of this technical potential could have a significant impact on the evolution of the U.S. electricity system," they write.
* * *
More climate: E&E News unpacks a new paper in the journal Nature which suggests that "removing fossil fuel subsidies might not have the global effect that some climate advocates were hoping for."
https://www.axios.com/newsletters/axios-generate-2415bc3b-0ccd-4b9c-987e-f6b867128c51.html?chunk=2#story2
State of the market
Falling: The oil price rally of recent weeks has gone into reverse of late. Via Reuters, prices are on track for their biggest weekly loss in 10 months as "record-high U.S. crude output added to concerns about a sharp rise in global supplies."
More context, via Bloomberg: "[F]ears that American shale production will outweigh efforts by the Organization of Petroleum Exporting Countries to cut global inventories have been brought back to the fore as data show U.S. output now eclipses Saudi Arabia's."
Yes, but: Despite the ample supply, a research note from RBC Capital Markets yesterday provides a reminder that geopolitics can push back in hotspots like Libya. "While some market participants are focused on Libya's OPEC exemption and their potential to increase output to pre-2011 levels, we think production disruption is the more realistic threat," they note.
One not-so-big question: Whether my Axios colleague Steve LeVine's bearish position in the journo-analyst oil price bet is looking any smarter as prices fall. Click here for more.
https://www.axios.com/newsletters/axios-generate-2415bc3b-0ccd-4b9c-987e-f6b867128c51.html?chunk=3#story3
Exxon's reserve success and the global exploration picture
Thanks to big discoveries in Guyana and additions in the Permian Basin and elsewhere, ExxonMobil announced yesterday that it added 2.7 billion barrels of oil-equivalent to its reserves in 2017, replacing 183% of its production.
Why it matters: My Axios colleague Steve LeVine noted that the result is a relief for ExxonMobil which, for decades the standard of Big Oil, had suffered black eyes for performance failures in recent years, and begun being treated by Wall Street as a mere mortal on the oil patch.
Exxon said it had 21.2 billion barrels of proven reserves at the end of 2017, 1.2 billion more than the previous year. It said that among the additions were 3.2 oil-equivalent barrels discovered offshore from Guyana.
Go deeper: We've got more here in the Axios stream about why the new data is a reversal of fortunes for Exxon.
* * *
Big picture: A note yesterday from the consultancy Wood Mackenzie takes stock of the global exploration picture in 2017.
More targeted decisions that have resulted in better financial performance and good commercialization prospects, but for the global supply picture, it has meant spending less and finding fewer conventional supplies.
"The industry has made a return to high-impact exploration in ultra-deepwater and frontier basins after a period of focusing on low-risk, low-reward activity," they said.
By the numbers: Exploration added over 12 billion barrels of oil equivalent in "conventional"—that is, not shale—new field volumes in 2017.
"Explorers invested only around US$40 billion in conventional exploration and appraisal, down from US$95 billion in 2014," said WoodMac VP Andrew Latham.
The 12 billion is the smallest amount in a decade, "but we expect that they will be boosted by further disclosure and appraisal," he said.
https://www.axios.com/newsletters/axios-generate-2415bc3b-0ccd-4b9c-987e-f6b867128c51.html?chunk=4#story4
Good weekend listens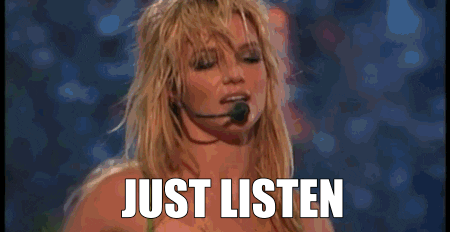 Here's a few informative podcasts for doing whatever you do with headphones on . . .
1) Short on transportation's future: The World Bank's podcast has a concise conversation with Raj Rao, head of Ford Motor's "smart mobility" arm, about achieving sustainable urban transportation in the future.
2) Long on deep decarbonization: Greentech Media's podcast The Interchange features an hour-long chat with The Breakthrough Institute's Alex Trembath that goes deep on two broad and overlapping topics: "tribalism" in clean energy debates, and the tech and policy pathways that can achieve steep carbon cuts.
Breakthrough and its founders have criticized big green groups in years past, and the interview gets into everything from shifts in their tactics and posture to social media etiquette to what role nuclear power should have going forward.
3) The IEA's clean energy work: The latest episode of the Energy 360 podcast from the Center for Strategic and International Studies talks with David Turk, a top official at the International Energy Agency, about IEA's expanded work on helping nations transition to cleaner sources.
It includes some discussion of IEA's work with China on their plans for an expansive emissions trading system.
4) Big picture: The latest episode of Exchanges at Goldman Sachs looks at the "once in a generation" shift underway in the electric power sector worldwide.
https://www.axios.com/newsletters/axios-generate-2415bc3b-0ccd-4b9c-987e-f6b867128c51.html?chunk=5#story5
Quotable
"We'll buy barrels back at higher prices after the next Mideast war and oil price spike. Saw this movie before, in '96 and '97 when we last sold SPR barrels to defray Washington's Visa bill."
Behind the quote: He's responding to the Capitol Hill spending deal that raises money via sale of 100 million barrels of oil from the Strategic Petroleum Reserve by 2027.
According to Bloomberg, "Combined with other sales approved last year, that would mean the volume of oil in the reserve would fall by 45 percent, to about 303 million barrels."