Good Monday morning!
Some of you may have noticed criticism I got for my story a couple of weeks ago about America's polarized climate debate. That experience prompted me to write this week's Harder Line column, which delves into the divisions brewing among those on the left pushing action on climate change.  
I'll share that below, and then Ben Geman will get you up to speed on the rest of the news. 
https://www.axios.com/newsletters/axios-generate-23dcfb69-ef95-4aee-86ff-d380710e60ca.html?chunk=0#story0
The left's civil war over climate change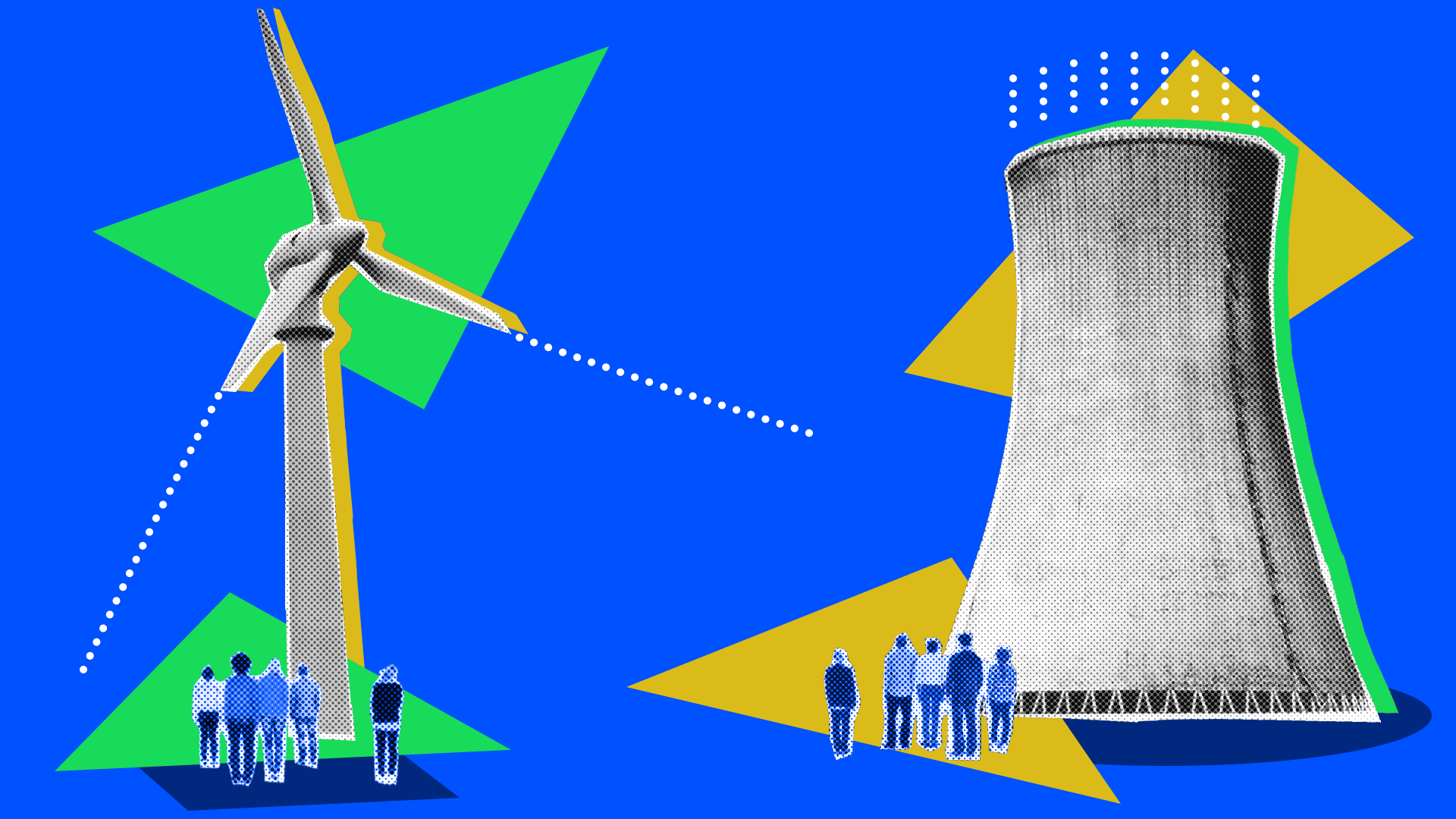 Illustration: Rebecca Zisser / Axios
America's Democratic Party, environmental groups and clean-energy leaders pushing action on climate change are at odds over how best to address it.
Why it matters: Conflict is erupting over the best technologies and messaging, and experts worry the fighting could stifle progress toward the big thing they agree on — the need to address climate change. The divisions, brewing for years, are escalating in the face of a Republican-run government that doesn't recognize the issue at all.
The main flashpoint: How large a role renewable energy should play in America's future energy mix, compared to other low-carbon resources that may not be as politically popular but that most experts say are needed to cut greenhouse gas emissions in cost-effective ways.
One vocal faction is pushing for 100% renewable energy — neglecting nuclear power and fighting all fossil fuels, including the infrastructure to move them and the tech to burn them more cleanly. These drastic actions are required given the urgent threat climate change poses, leaders of this agenda say. 
Beyond that faction, positions are not as clearly defined or vocal, but the shared theme supports a broader mix of low-carbon technologies cutting greenhouse gas emissions. This includes big increases in wind and solar but also nuclear power and technology capturing carbon emissions from fossil fuels.
What we're hearing: On the sidelines of a climate conference in Bonn, Germany, last November, I asked former Virginia Gov. Terry McAuliffe, a Democrat, about these divisions.
"You're reducing carbon emissions by using natural gas," McAuliffe says. "We are shutting down coal plants and replacing them with natural gas. That's a move in the right direction. We can't go 100% renewables in Virginia. It's laughable to even discuss it."
In response, 350.org founder Bill McKibben tells me: "Terry McAuliffe's claims are simply sad," reiterating his opposition to natural gas.
Dive into the divisions in the Axios stream here. 
https://www.axios.com/newsletters/axios-generate-23dcfb69-ef95-4aee-86ff-d380710e60ca.html?chunk=1#story1
What's next in oil markets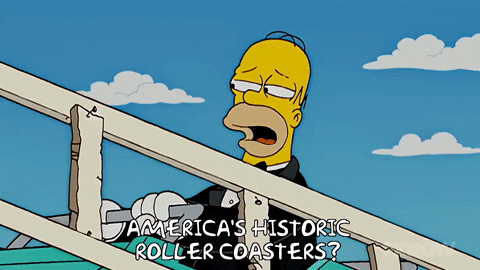 Buckle up: Oil markets will get lots of attention in the next few days. Crude oil is coming off a wild stretch last week in which prices suffered their biggest weekly losses in two years, thanks in part to surging output from U.S. shale that has pushed the nation's estimated oil production past its early 1970's peak.
WTI, the U.S. benchmark, fell below $60 per barrel for the first time this year, and the global Brent benchmark also tumbled.
OPEC response: OPEC president Suhail Al Mazrouei says in a Bloomberg interview that "the market should re-balance this year, given robust demand and producers' compliance with their pledges to curtail supply."
Why it matters: The price retreat last week signals major headwinds for the two-year old joint effort by OPEC and Russia to tighten global supply levels and prop up prices. It also underscores rising U.S. influence on global markets.
The latest: After last week's losses, prices remain pretty volatile, as WTI was hovering above $60 again in pre-market trading, Reuters reports.
One key data point: "Data released Friday revealed the biggest weekly jump in the number of U.S. oil-drilling rigs since January 2017, contributing to concerns about a surge in U.S. production," MarketWatch notes.
What to watch this week: In addition to the usual Energy Information Administration (EIA) data on stockpiles on Wednesday, this week brings...
The latest edition of the International Energy Agency's closely watched monthly oil market report lands tomorrow.
On Monday afternoon, EIA will show its forecast for U.S. shale production this month and in March.
Be smart: A weekend piece in Bloomberg's Gadfly analysis section says the "nightmare scenario" for OPEC would be data emerging soon that shows a cut in projected global oil demand growth, which would be the other shoe to drop after surging U.S output.
https://www.axios.com/newsletters/axios-generate-23dcfb69-ef95-4aee-86ff-d380710e60ca.html?chunk=2#story2
On my screen: EVs, carbon capture, solar trade, Puerto Rico
Quoted, part 1:
"We're realizing that the Congo is to [electric vehicles] what Saudi Arabia is to the internal combustion engine."
— Trent Mell, CEO of the mining company First Cobalt Corp.
This comment comes from a deeply reported Wall Street Journal feature over the weekend about the supply chain for electric vehicle batteries. It focuses on China's aggressive moves to shore up supplies of cobalt.
Why it matters: Access to cobalt and other minerals, and the humans rights abuses in the supply chain, are a crucial topic as demand for EVs is forecast to grow sharply in coming years and decades.
Quoted, part 2:
"The new US tax credit for carbon capture, utilisation and storage will provide pivotal support for this critical technology. We welcome US leadership behind this important and significant step in the right direction."
Why it matters: Birol has long been concerned that global efforts on CO2 capture have been lagging badly.
Yes, but: It's far from clear that the expanded tax credits are enough to jumpstart large-scale carbon storage efforts. Several energy and climate experts debated this point over the weekend in this Twitter thread.
Solar trade: A cogent piece Friday from two Brookings Institution analysts is the latest to express deep pessimism that newly imposed White House tariffs on solar panel equipment imports can bolster domestic manufacturing.
EPA: A Washington Post feature on Sunday looked at EPA administrator Scott Pruitt's first-class travel and how much it costs. From their piece:
"Pruitt tends to bring a larger entourage of political advisers on his trips than past administrators. But while the aides usually fly coach, according to travel vouchers through August obtained by The Washington Post separately from the Environmental Integrity Project, he often sits in first or business class, which previous administrators typically eschewed."
https://www.axios.com/newsletters/axios-generate-23dcfb69-ef95-4aee-86ff-d380710e60ca.html?chunk=3#story3
D.C. agenda this week, part 1: budget and infrastructure
Budget politics: The White House will unveil its proposed fiscal year 2019 later this morning, a plan expected to include a steep proposed cut in DOE green energy programs.
Why it matters: Not because the plan will resemble where Congress actually sets spending levels. It won't. But the proposal is a statement of White House priorities that also helps set the terms for Capitol Hill debate.
One thing we're watching: Whether the plan will again seek to kill off the Advanced Research Projects Agency-Energy, the DOE program that supports so-called high-risk, high-reward research into breakthrough energy tech.
Last year the White House proposed ending ARPA-E, but Energy secretary Rick Perry publicly distanced himself from the plan and has said nice things about the program. Its treatment in the budget will be one indicator of Perry's ability to defend innovation programs.
* * *
Infrastructure plan: The White House will float its long-awaited infrastructure plan later today, which is designed to leverage $200 billion of new federal spending into a $1.5 trillion infrastructure, officials say.
Reality check: My Axios colleagues Jonathan Swan and Caitlin Owens report that Capitol Hill Republicans have little appetite for the White House plan.
"All that said, it's certainly plausible Congress could move some hodge-podge of provisions which they could describe as an infrastructure package. It won't look remotely like Trump's proposal, but it may give cover for a Rose Garden celebration," they note.
Why it matters: Energy industry officials are hopeful that the infrastructure push will enable faster permitting of pipelines and other projects. Via Zack Colman of E&E News, the plan seeks to speed up environmental reviews to get major projects approved within two years.
https://www.axios.com/newsletters/axios-generate-23dcfb69-ef95-4aee-86ff-d380710e60ca.html?chunk=4#story4
D.C. agenda this week, part 2: energy diplomacy and power markets
Energy diplomacy: The Senate Foreign Relations Committee will meet Thursday to hear from Francis Fannon, the White House nominee for assistant secretary of State for energy resources.
The attorney's previous jobs include head of corporate affairs at BHP Billiton and senior director of Murphy Oil Corp., as well as several years as a Senate aide, according to a White House bio.
Why it matters: The Trump administration, like its predecessor, is seeking to use the U.S. oil-and-gas boom as a diplomatic leverage point, thanks to increased exports of LNG and increasing U.S. prominence in global crude markets.
Mining: A House Natural Resources subcommittee meets Thursday to discuss legislation to speed up federal environmental reviews and permitting of mining projects for "strategic and critical minerals."
Why it matters: The GOP legislation says there's a need for greater domestic production of "nonfuel minerals necessary for telecommunications, military technologies, healthcare technologies, and conventional and renewable energy technologies."
Power policy: The Federal Energy Regulatory Commission meets Thursday with agenda items including regulations on energy storage.
Meanwhile, state power regulators have descended on Washington this week for the winter policy meeting of the National Association of Regulatory Utility Commissioners.
They'll meet with FERC commissioners, Trump administration officials, lawmakers and various industry officials. Agenda here.