Axios Generate
February 25, 2021
Good morning. Today's Smart Brevity count is 1,172 words, 4.4 minutes.
🚨 Situational awareness: The Senate is expected to approve Jennifer Granholm as Energy secretary today.
ICYMI: Sen. Joe Manchin (D-W.Va.) says he'll back Rep. Deb Haaland for Interior secretary, giving her a strong chance of confirmation.
🎤 And this month in 1987, Public Enemy released their debut album "Yo! Bum Rush the Show," which provides today's intro tune...
1 big thing: the emerging race for the least polluting fossil fuels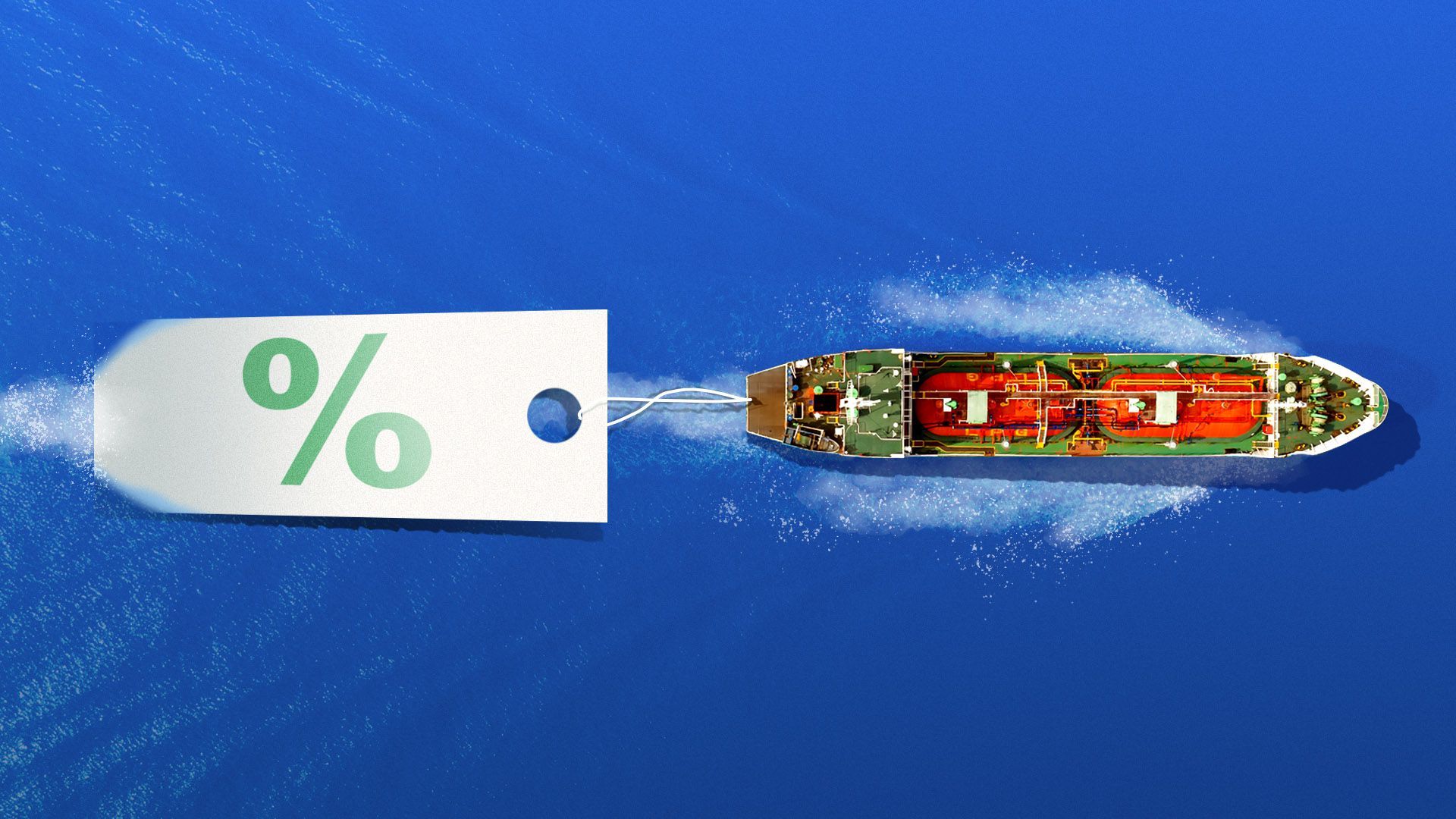 A big U.S. liquefied natural gas exporter will start giving customers detailed info about the greenhouse gas footprint of its cargoes — a move that provides a glimpse into fossil fuel producers' strategies for competing in a climate-constrained world.
Driving the news: Cheniere Energy, which sends lots of LNG abroad from the Gulf Coast, said Wednesday that starting in 2022 each shipment will have "Cargo Emissions Tags."
They will provide data about the emissions linked to the entire supply chain, from the wells producing the gas they use to the process of liquefying it at their facilities to the delivery point.
Why it matters: Comparing emissions profiles is slated to increasingly become a way for countries to vie for competitive advantage, seeking to show that their oil or gas is less polluting than other producers.
That race is already starting! In 2019, for instance, Saudi Aramco argued that its lower CO2-per-barrel of oil produced than many other producing nations could allow it to gain market share even if global demand starts shrinking.
Where it stands: One high-profile sign of this new race happened when French utility Engie recently scuttled a deal to import U.S. LNG from the company NextDecade.
It was widely reported that the decision stemmed from concerns over methane emissions from U.S. gas produced via fracking.
Emissions disclosures are part of a deal announced this week for Chevron to supply Singapore's Pavilion Energy with LNG starting in 2023. Per Reuters, it follows a late 2020 agreement between Pavilion and LNG exporter Qatar that also includes emissions info.
What they're saying: Robert Fee, a senior Cheniere exec, tells Axios that the Engie decision is not what prompted the newly announced initiative.
"We've been working on climate strategy for some time," said Fee, the company's VP for international affairs and climate.
But he added: "Many of our customers are increasingly interested in climate and understanding their own emissions, including the emissions profile of our LNG."
The company also said the lifecycle analyses will help identify opportunities to lower emissions.
The big picture: As nations — including big fuel importers — get more serious about climate, the key comparisons are not only between fossil fuels and renewables, or even competing types of legacy energy sources.
Instead, natural gas and oil will likely be used in large amounts for a long time even as nations move to clean energy, so using the lowest-pollution fossil fuels possible will be important.
Consider that even in the International Energy Agency's "sustainable development scenario" — which models a global energy system largely consistent with the Paris deal — natural gas demand in 2040 is still higher than it was in 2010.
What we're watching: How the competition evolves in places including Europe, which is planning aggressive emissions policies and imports gas from Russia, the U.S. and elsewhere.
Another thing to watch is the LNG posture of the Biden administration, which is planning new emissions rules.
Jennifer Granholm, his pick for Energy secretary, recently voiced support for U.S. exports but wants domestic production to get cleaner.
But that's unlikely to sit well with some environmentalists who want to see aggressive moves away from all fossil fuels including gas, citing methane emissions that erode its advantages over coal.
Bonus: Rising LNG exports
U.S. LNG shipments have surged in recent years, driven by growing global demand, huge domestic gas production and support from successive administrations.
The big picture: The growth export infrastructure as companies rushed to capitalize on the shale gas boom is a turnaround from the century's early years.
Before the shale really took off, the expectation was that the U.S. would need to boost LNG imports, rather than becoming a major global supplier.
2. SEC launches climate disclosure push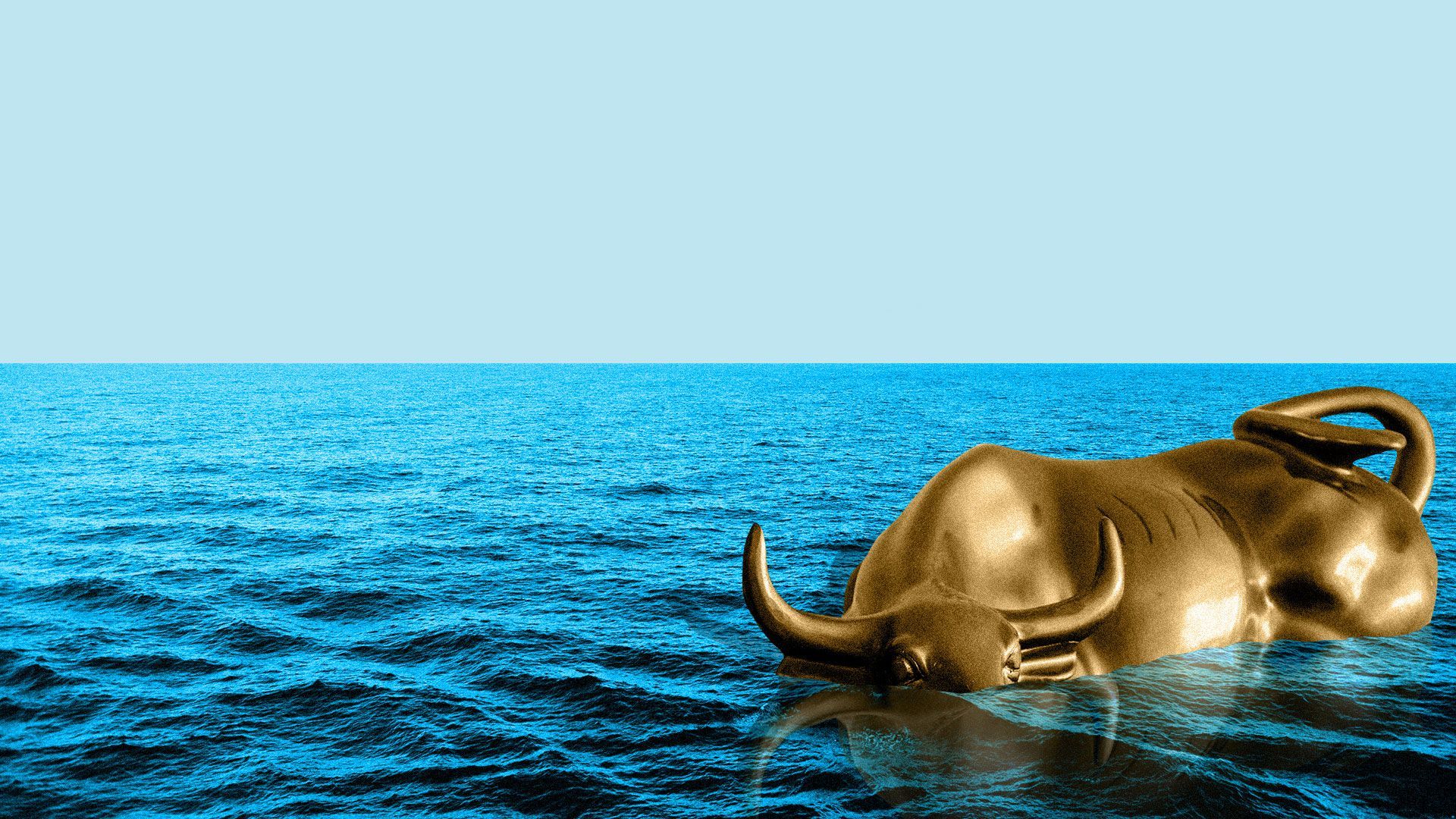 The Securities and Exchange Commission is planning to push companies to disclose more info about risks that climate change poses to their business — and signaled that tougher policies could be in the offing.
Driving the news: Allison Herren Lee, the regulator's acting chair, said Wednesday that the SEC would bolster its focus on how companies are responding to its 2010 guidance on the topic.
She said it's important to provide investors with "access to material information when planning for their financial future."
The big picture: It's the latest sign of increased climate focus from the SEC and other financial agencies, including the Treasury Department and the Federal Reserve.
Earlier this month the SEC said attorney Satyam Khanna would serve in the newly created role of senior policy adviser for climate and ESG.
What we're watching: The SEC's potential move toward creating formal, mandatory disclosure rules on climate specifically, as opposed to just looser guidance.
Lee said ensuring compliance with the existing guidance is an immediate step "on the path to developing a more comprehensive framework that produces consistent, comparable, and reliable climate-related disclosures."
Go deeper: SEC to update climate-related risk disclosure requirements (The Hill)
3. The money behind a flying electric taxi plan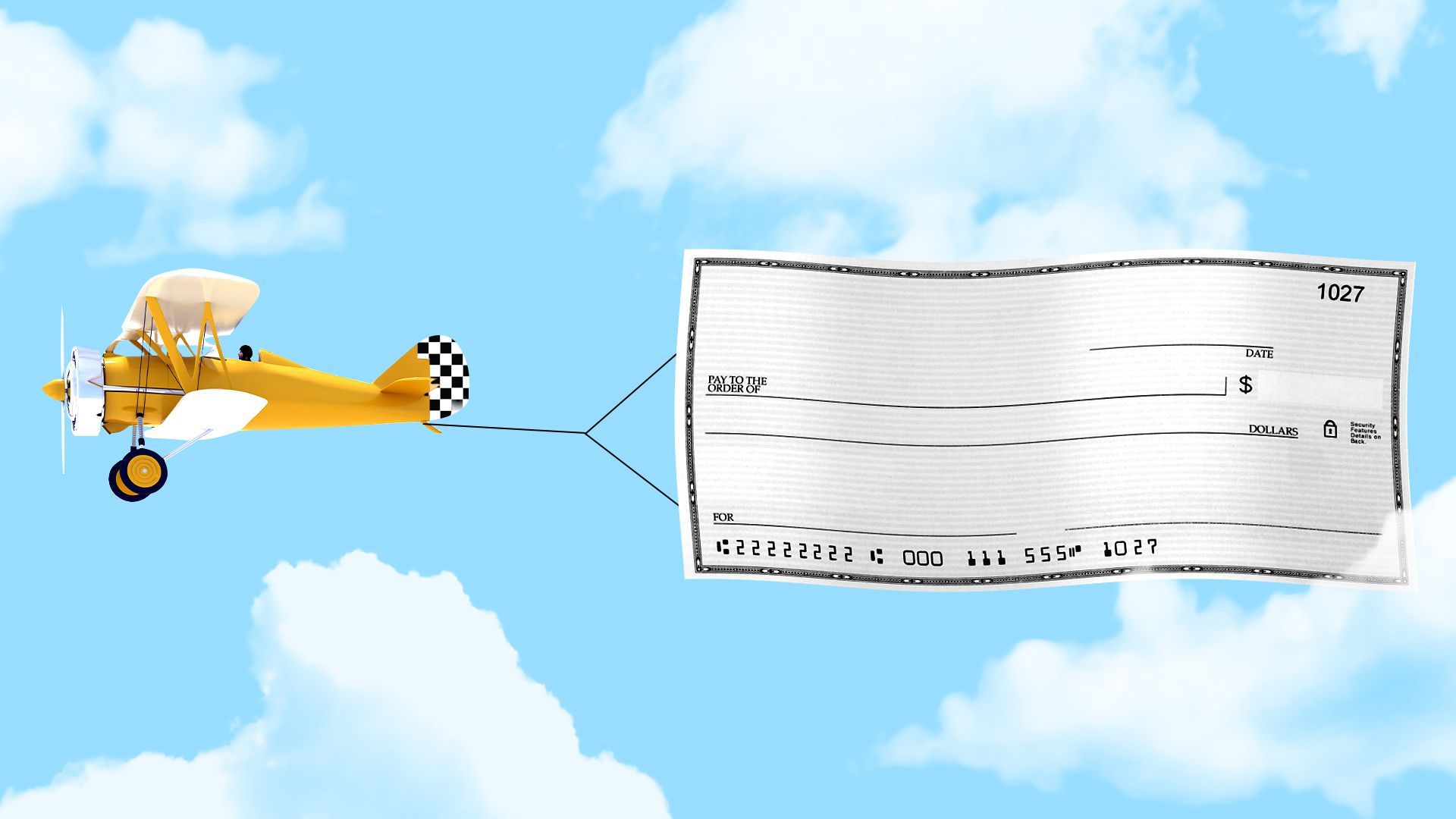 Axios' Dan Primack has more on some electric aviation news we grazed in yesterday's edition. Take it away...
Reid Hoffman knows he isn't the first person who comes to mind when you hear "flying taxis."
Yes, but: The LinkedIn co-founder and venture capitalist insists that his latest deal is more than SPAC silliness and that its success will be heavily reliant on the sorts of network effects that are in his historical wheelhouse.
Driving the news: Reinvent Technology Partners, a SPAC led by Hoffman and Zynga founder Mark Pincus, on Wednesday agreed to buy Joby Aviation, which has been developing its electric flying vehicles since 2009.
The deal values Joby at $6.6 billion, compared to a $2.6 billion mark when Toyota led a Series C investment in January 2020.
It includes an $835 million PIPE and additional investment from Uber, which sold its Uber Elevate unit to Joby late last year.
The plan: Joby, which agreed to a certification basis with the FAA last year, hopes for actual certification in 2023 and to begin commercial flights in 2024.
It hasn't yet picked its inaugural city but has begun preliminary discussions with candidates.
Flights could be for between 5–150 miles, initially via both Joby's own "skyports" and existing infrastructure (helipads, etc).
Paul Sciarra, Joby's executive chair and co-founder of Pinterest, tells Axios: "At the beginning, we think we'd start a little under Uber Black pricing."
Reality check: It remains difficult to picture an urban skyline pockmarked by eVTOLs.
But Hoffman believes that's a failure of imagination, particularly given that Joby's engineers seem to have solved the "noise" problem (video here, go to 1:45).
4. Catch up fast: Storage, Biden, China, Congress
Venture capital: "Malta has raised a $50 million Series B round to bring its super-long-duration energy storage to market, the company said Wednesday. The startup spun out of Google parent company Alphabet's moonshot factory, X, in 2018." (Greentech Media)
Batteries: "President Biden on Wednesday formally ordered a 100-day government review of potential vulnerabilities in U.S. supply chains for critical items, including computer chips, medical gear, electric-vehicle batteries and specialized minerals." (Washington Post)
Climate: "China has promised to dedicate its new 'five-year plan' to tackling climate change, but concerns about economic growth and energy security are expected to temper the country's green ambitions." (Reuters)
Capitol Hill: "House Republicans held a summit this past weekend in Salt Lake City, Utah, to discuss how to position themselves to address climate change in the new Congress...Rep. John Curtis of Utah organized the summit attended by 25 House Republicans." (Washington Examiner)
5. Number of the day: $28 billion
An interesting Wall Street Journal piece tallies customer costs in Texas' freewheeling electricity market, where roughly 60% of consumers get power from one of the many retail providers.
By the numbers: "Those deregulated Texas residential consumers paid $28 billion more for their power since 2004 than they would have paid at the rates charged to the customers of the state's traditional utilities, according to the Journal's analysis of data from the federal Energy Information Administration," it reports.