Good morning, I hope everyone had a nice weekend. Let's get to it. 
My latest Harder Line column distills all the words we should make sure we're using correctly in the energy and climate debate. After sharing that, Ben will take over to get you up to speed on all the news.
https://www.axios.com/newsletters/axios-generate-2109bd0d-6acb-478f-a795-aaf24aa85bed.html?chunk=0#story0
An energy and climate glossary for Trump (and everyone)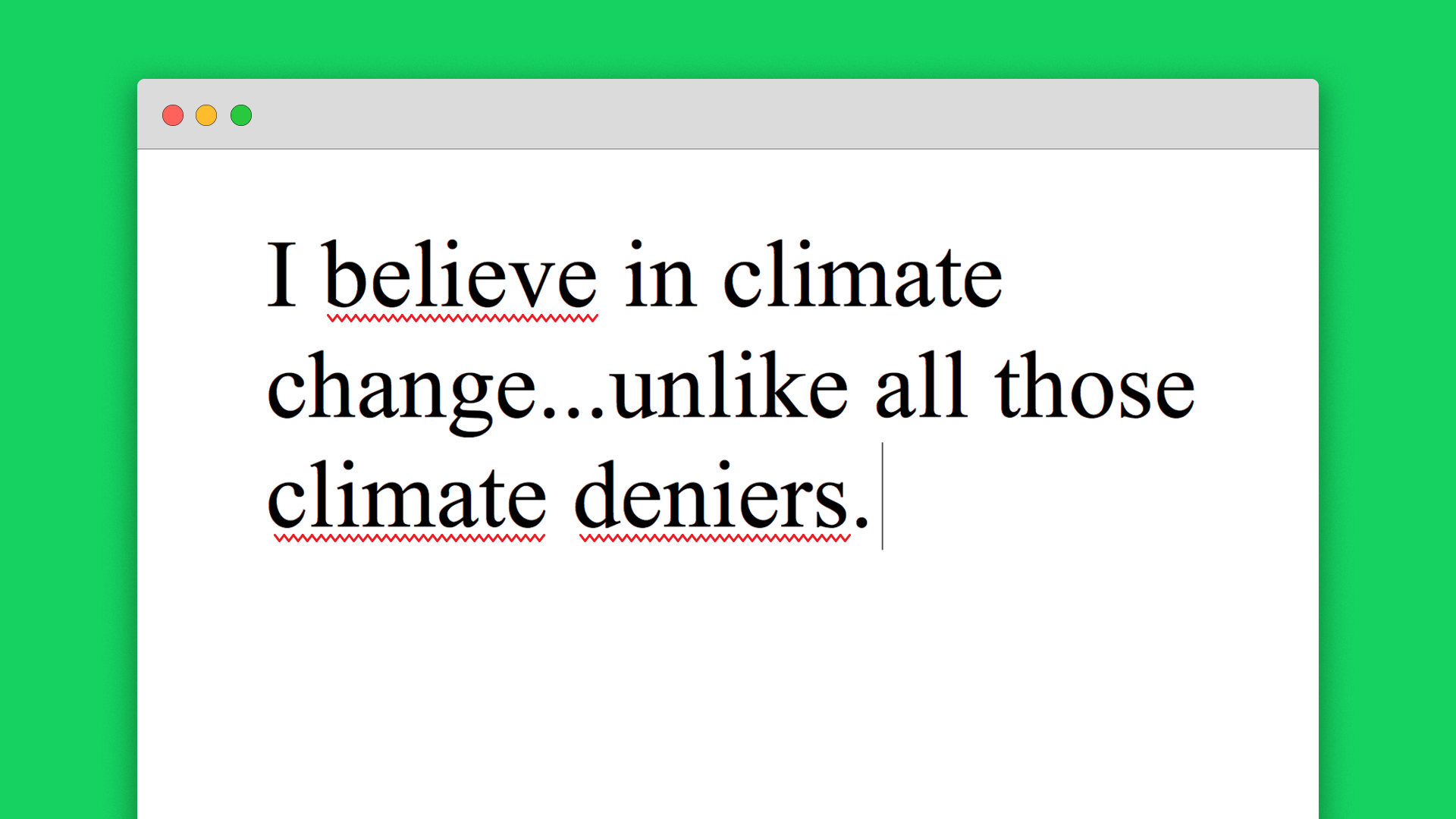 Illustration: Rebecca Zisser / Axios
President Trump's recent comments on energy and climate change have been, well, imprecise. Here's a handy glossary to make sure everyone's got their semantics straight.
Why it matters: Because words matter! Especially sloppy ones in an amped-up media landscape where many don't look past headlines. It's important to get this stuff right when extreme voices are louder than ever and the president openly doubts mainstream science.
Here are the words in the glossary, which you can read in full in the Axios stream here.
Global warming and climate change
Believing in climate change
Climate denier and climate skeptic
Alternative energy versus conventional energy
Clean energy, green energy
Coal versus clean coal
Fracking, hydraulic fracturing, horizontal drilling
Windmills versus wind turbines
What did I miss? This isn't comprehensive. I started with these terms because of their timeliness. Email me at amy@axios.com for more ideas for another installment.
https://www.axios.com/newsletters/axios-generate-2109bd0d-6acb-478f-a795-aaf24aa85bed.html?chunk=1#story1
On tap this week: earnings and Congress
Markets: Major companies reporting fourth quarter results this week include BP (tomorrow) and Tesla (Wednesday). Elsewhere in big oil, Statoil reports Wednesday and Total arrives Thursday.
Tesla's report will be closely watched to see how much money they're burning through, and for the latest on the slower-than-promised ramp up of the mass-market Model 3.
Congress:
On Tuesday, a House Energy and Commerce subcommittee will convene a hearing on nuclear power with top Energy Department officials and others. It's part of the Energy subcommittee's wide look at the agency with an eye toward moving a DOE reauthorization bill.
On Wednesday, the Senate Environment and Public Works Committee will vote again on Andrew Wheeler to be EPA's deputy administrator. He cleared the panel last year and is expected to eventually clear the floor, but his nomination was among the many stuck in traffic and never made it to the full Senate.
On Thursday, the Senate Energy and Natural Resources Committee will have a hearing on infrastructure.
White House: Trump is scheduled to meet with EPA administrator Scott Pruitt on Friday.
https://www.axios.com/newsletters/axios-generate-2109bd0d-6acb-478f-a795-aaf24aa85bed.html?chunk=2#story2
Latest in oil: shale, Guyana, U.S. offshore plan
Shale: "The U.S.'s Permian Basin is looking like Saudi Arabia, with as much as 1 million barrels [a day] of spare oil capacity ready to go into production, according to Nansen Saleri, former head of reservoir management at Saudi Aramco, the world's largest crude exporter," per Bloomberg.
Deals: French oil giant Total said Monday that it has signed agreements to acquire stakes in exploration licenses in blocs off Guyana's coast, a region where Exxon has announced huge discoveries in recent years, Reuters reports.
Speaking of Guyana, a Financial Times column this morning looks at how the South American country can take steps to avoid the corruption and conflict that sometimes accompanies resource development.
Suggestions include: A long production phase-in to avoid a "gold rush" and enable local companies to build up their role; ensure a significant portion of the revenues are used for infrastructure like roads and schools; create a sovereign wealth fund to plan for when the oil runs out.
Markets: The Wall Street Journal is out with its latest survey of how analysts are forecasting oil prices this year:
"A poll of 15 investment banks surveyed by The Wall Street Journal near the end of January predicted that Brent crude, the international benchmark, will average $61 a barrel this year, up $3 from the December survey. The banks expect West Texas Intermediate, the U.S. oil gauge, to average $57 a barrel in 2018, up $3 from the previous survey."
Policy:
On Sunday, Secretary of State Rex Tillerson revived the prospect of U.S.-oil related sanctions against Venezuela. Reuters has more here, and a transcript of his remarks is here.
On the domestic front, Interior Secretary Ryan Zinke met in recent days with a pair of East Coast governors who oppose plans to allow oil-and-gas drilling in federal waters off their shores — South Carolina Gov. Henry McMaster and North Carolina Gov. Roy Cooper — but no decisions emerged.
https://www.axios.com/newsletters/axios-generate-2109bd0d-6acb-478f-a795-aaf24aa85bed.html?chunk=3#story3
Parsing the collapse of the White House CEQ pick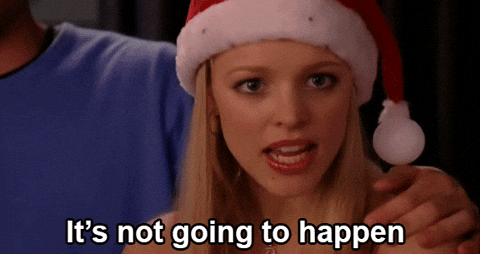 ICYMI: The troubled nomination of Kathleen Hartnett White, the pick to run the White House Council on Environmental Quality, collapsed over the weekend.
One reason it matters: One of CEQ's roles is federal coordination on environmental reviews of infrastructure projects — a topic that will become more important if the White House wins passage of a big infrastructure package.
Hartnett White was controversial in part because of her longstanding and high-profile refusal to endorse the dominant scientific views on human-induced climate change.
Yes, but: Don't read too much about the politics of climate change into the nomination's failure. Her climate skepticism is widely shared in the administration, yet hasn't sunk other nominees.
But she had a very rocky performance during her confirmation hearing. The Washington Post, which first broke the news, noted that her nomination "had failed to gather momentum with some Senate Republicans raising questions about her expertise."
Also, farm state Republicans were not huge fans even though she basically recanted past attacks on ethanol.
Bottom line: Strong Democratic opposition plus lukewarm GOP support made corralling enough votes an uphill battle.
https://www.axios.com/newsletters/axios-generate-2109bd0d-6acb-478f-a795-aaf24aa85bed.html?chunk=4#story4
Climate news and notes
Tech: A new piece in the Guardian takes a close and somewhat skeptical look at the prospects for eventually deploying various "negative emissions" technologies at scale to battling global warming, including a Bill Gates-backed venture that's being tested in Canada:
"The idea is grandiose yet simple: decarbonise the global economy by extracting global-warming carbon dioxide (CO2) straight from the air, using arrays of giant fans and patented chemical whizzery; and then use the gas to make clean, carbon-neutral synthetic diesel and petrol to drive the world's ships, planes and trucks."
Yes, but: The piece quotes scientists who are doubtful about the prospects for ever deploying such tech at scale due to massive costs and other hurdles, and who fear that their allure could sap focus from implementing strict curbs today.
Policy: The Energy Information Administration published a helpful summary Friday of California's interlocking policies aimed at reducing the massive state's greenhouse gas emissions, including the goal of cutting emissions by 40% below 1990 levels by 2030.
One takeaway: There's a long ways to go, despite progress in decarbonizing the electricity sector.
"Transportation-related emissions declined from 2007 through 2013, but they rose in both 2014 and 2015. California's GHG emissions from agriculture and other uses, although smaller in magnitude, have more than tripled since 1990. Overall, California's total GHG emissions were 2% higher than 1990 levels as of 2015," EIA notes.
ICYMI: Exxon, responding to shareholder pressure, issued a report Friday that basically concludes that tougher climate policies won't prevent the company from developing its reserves. Amy wrote about it in the Axios stream.