Axios Generate
January 24, 2018
Good morning and welcome back.
Today marks the birthday of the late, brilliant Warren Zevon, so one of his last songs is today's intro music . . .
Squinting at the solar decision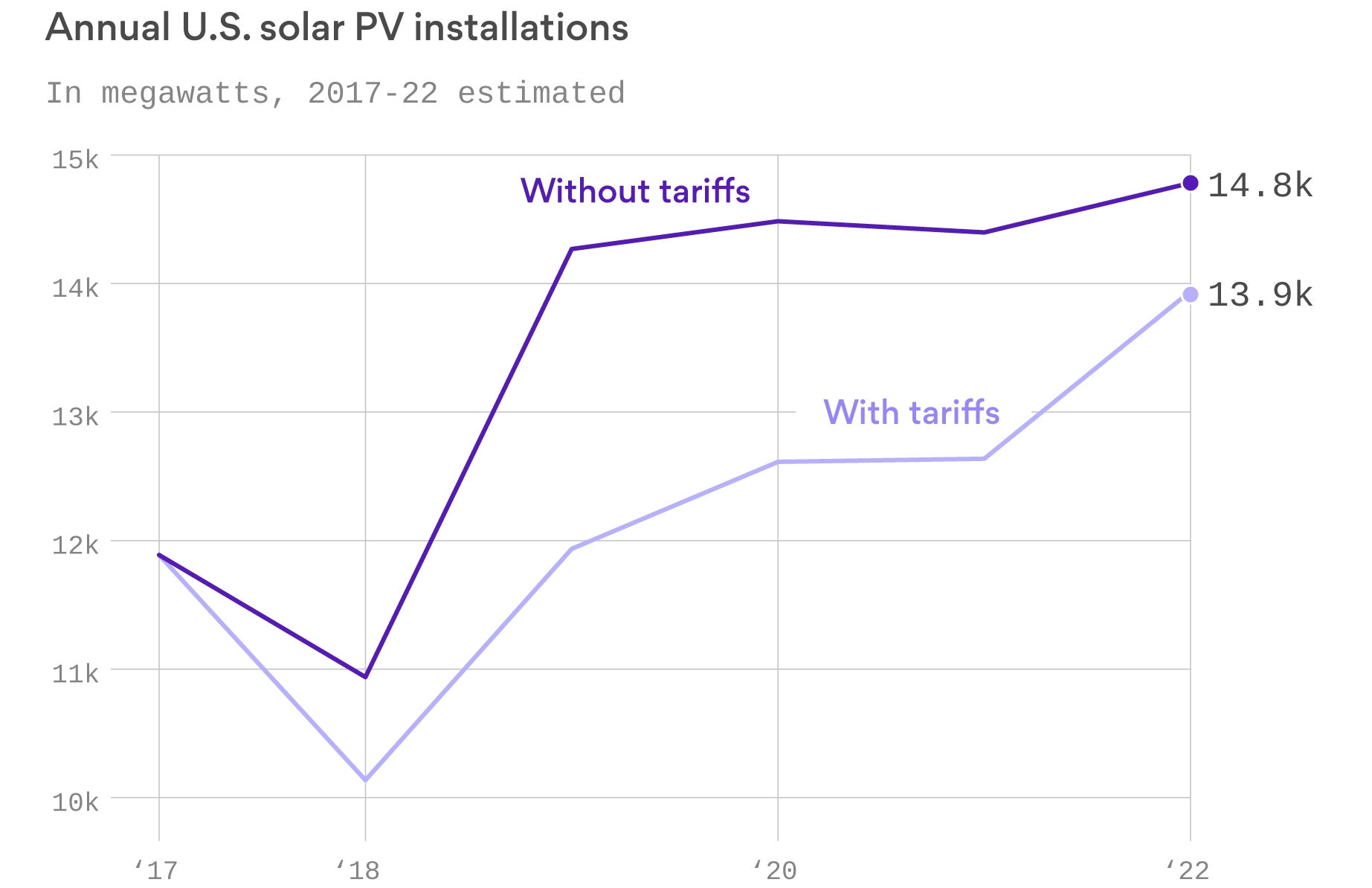 Trimmed sails: A GTM Research analysis predicts that White House tariffs on solar cell and module imports will cut U.S. solar installations by 11% over the next 5 years compared to growth that would occur absent the penalties.
"[T]he utility-scale solar segment will be more heavily affected than the residential and commercial solar segments, taking 65 percent of the expected 7.6 [gigawatts] of reductions over the next five years," they said in a summary of the analysis.
Why it matters: The research underscores the view shared by a number of analysts that the penalties will wound the solar development sector, but are far from fatal.
"While significant, the industry has developed a buffer to absorb some of the impact: stockpiles have been built up in anticipation, exempt 'thin-film' manufacturing capacity has been kept online, and buyers still have access to manufacturers in tariff-exempt free-trading partners," Bloomberg New Energy Finance analyst Hugh Bromley said in a short note yesterday.
Go deeper: The New York Times looks here at how other countries may seek to parry the new U.S. tariffs on solar panels and washing machines, a piece that includes a breakdown of the sources of U.S. solar imports.
Moody's: EV transition will pressure automakers' finances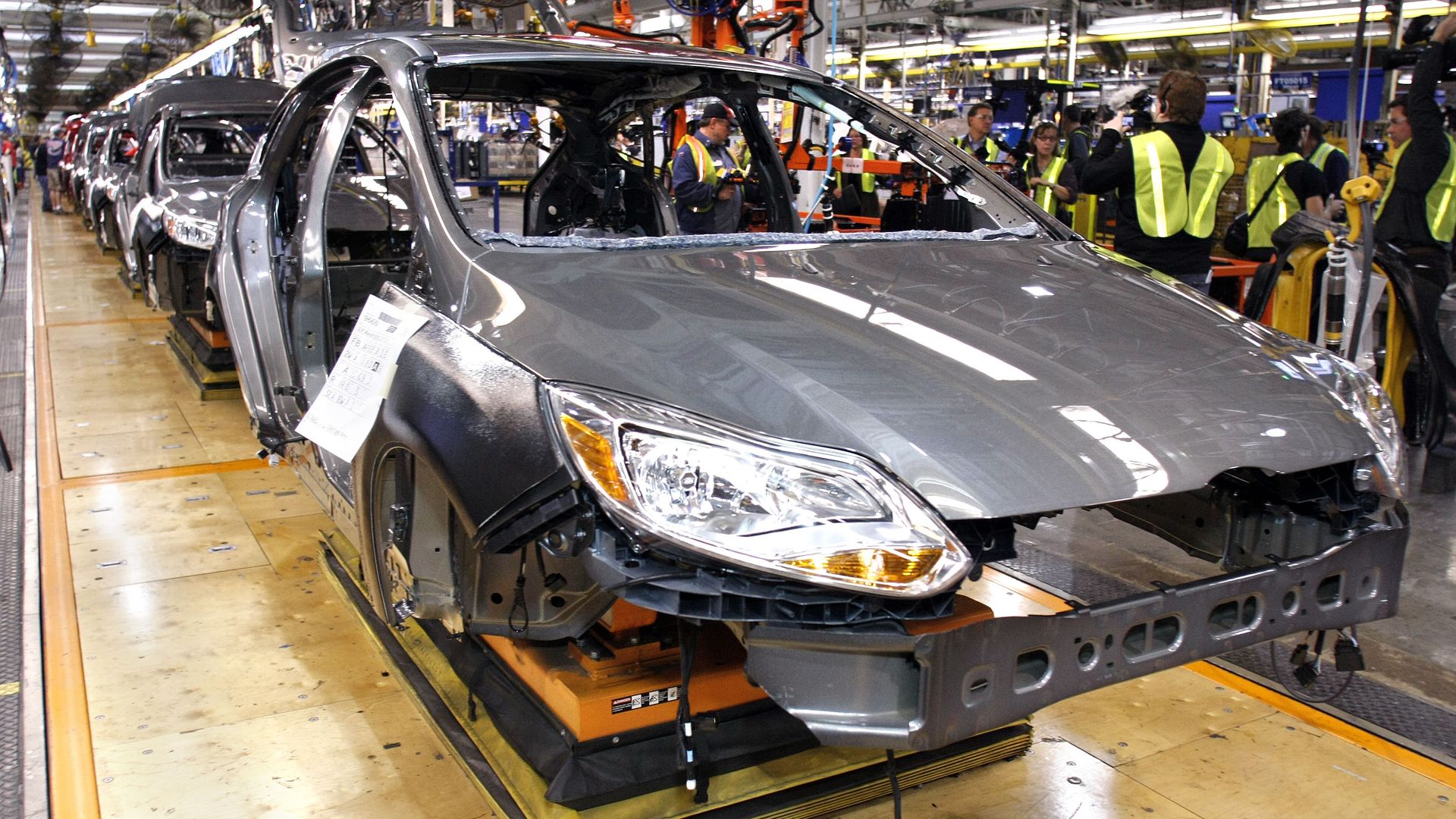 Warning: A new report from the credit rating agency Moody's explores the challenges that automakers will face as they increase production of battery electric vehicles to help meet emissions requirements.
"[T]he transition will pressure returns and is a credit negative for the sector because of the significant capital needed to support the initiatives, the low returns BEVs will generate through the early 2020s, and the hurdles to achieving broader consumer acceptance," the analysts say in a new note.
Why it matters: The warning arrives as major automakers are devoting increasing amounts of capital to EV development, such as Ford's announcement this month of plans to spend $11 billion by 2022 on a suite of new models.
Big picture: Moody's predicts that EVs, which are now less than 1% of global car sales, will grow to account for 17%–19% of new vehicle sales by 2030. But boosting EV deployment will be a financial challenge because with high auto market competition, the industry "generates some of the lowest profit margins, returns on assets, and returns on capital in the corporate sector."
By the numbers: That's a problem because for the time being, the technology costs mean that for most big automakers, EVs will remain unprofitable through the early 2020s. In the U.S specifically, they estimate that automakers currently lose between $7,000–$10,000 per unit on EVs.
Breaking: Power division weighs on GE earnings
Tough out there: Via the Associated Press, GE reported a nearly $10 billion loss on Wednesday as the company was "weighed down by weakness in its energy division and a charge tied to previously reported miscalculations at its insurance subsidiary."
CNN Money explores how the industrial powerhouse is dealing with the fruits of a "bad bet on fossil fuels." Here's more from CNN:
"Profit in GE's (GE) power division crashed by 88% during the final three months of 2017, the embattled company said on Wednesday. The steep decline was driven by slumping orders for giant turbines and generators used in coal and natural gas plants."
The Davos view: action on climate and renewables despite Trump
My Axios colleague Amy Harder takes stock of news from the World Economic Forum in Davos, Switzerland...
What they're saying: On WEF's opening day, Indian Prime Minister Narendra Modi cited climate change as the top issue on which the world must collaborate, and BP CEO Bob Dudley said he was enthusiastic about solar energy.
Why it matters: Each of their comments underscores a prevailing global sentiment: Most other world leaders and the world's biggest energy companies are moving forward on renewable energy and addressing climate change regardless of President Trump, whose policies are moving America in reverse on these issues.
On tap today: A panel on energy will feature U.S. Energy Secretary Rick Perry, Saudi oil minister Khalid al-Falih and others.
Petro notes: Aramco, Russia, Venezuela, lobbying
Shade: Via Reuters, "The New York Stock Exchange took a swipe on Tuesday at its London rival in their battle to attract the foreign listing of shares in oil giant Saudi Aramco, saying it didn't need to 'bend over backwards' to lure what could be the world's biggest IPO."
Saudis and Russia: It's a long-term thing. The Financial Times sums up an interview that Saudi Arabia's energy minister Khalid al-Falih gave to CNBC:
"Saudi Arabia's oil alliance with Russia will last for 'decades and generations', the kingdom's energy minister said, adding that while the crude market was close to rebalancing, more work was needed," the paper reports.
Free falling: A blog post by Council on Foreign Relations' analyst Amy Myers Jaffe looks at the downward spiral of Venezuela's oil sector and what it might mean for U.S. refining subsidiary Citgo.
Why it matters: She says U.S. policymakers should weigh a "contingency plan" for Citgo's potential collapse.
"The Trump administration could consider being pro-active, perhaps offering a crude for products swap open tender for the U.S. Strategic Petroleum Reserve (SPR) with other U.S. refiners now to create at least a small government buffer stock of refined product that could be directed to Illinois or other affected markets in the spring, should Citgo's operations get unexpectedly interrupted by financial problems or legal proceedings," Jaffe writes.
Lobbying: Here's a few oil tallies from the newly filed lobbying reports for the fourth quarter of 2017.
Research corner: EV charging and power demand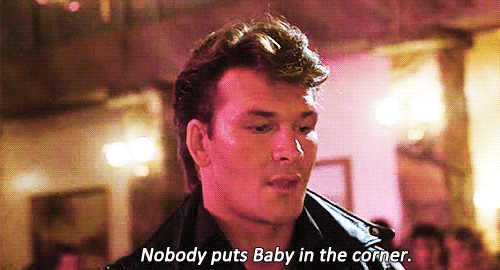 The future is (almost) now: A new paper concludes that even relatively low levels of EV adoption can put a localized strain on some electricity infrastructure.
The National Renewable Energy Laboratory research, published in the journal Nature Energy, explores what happens if EV owners in a local area plug in their cars around the same time after coming home (so-called uncoordinated charging).
Why it matters: The paper is in illustration of how the convergence of electricity and transportation will create new challenges for utilities and policymakers — and opportunities as well.
The paper's concluding observations note the potential for use of more coordinated or "smart" charging approaches, as well as V2G ("vehicle to grid") opportunities, in which EV batteries act as storage during periods of low power demand and return power to the grid when demand or prices are high.
Quoted: "Realizing the full benefits of vehicle electrification will necessitate a systems-level approach that treats vehicles, buildings, and the grid as an integrated network," Johney Green Jr., NREL's associate lab director for Mechanical and Thermal Engineering Sciences, says in a statement alongside the research.
* * *
There's never a free lunch: The Washington Post unpacks new research into major environmental problems that would accompany efforts to widely deploy bioenergy energy with carbon capture as a way to fight global warming.
This is kind of meta, but: The U.K.-based website Carbon Brief is out with a tally of which climate science papers attracted the most media coverage in 2017.