Good morning and welcome back! Let's dive in . . .
https://www.axios.com/newsletters/axios-generate-1e68aff0-c556-494a-a318-1f5985e5463f.html?chunk=0#story0
Solar tariff foes take case to White House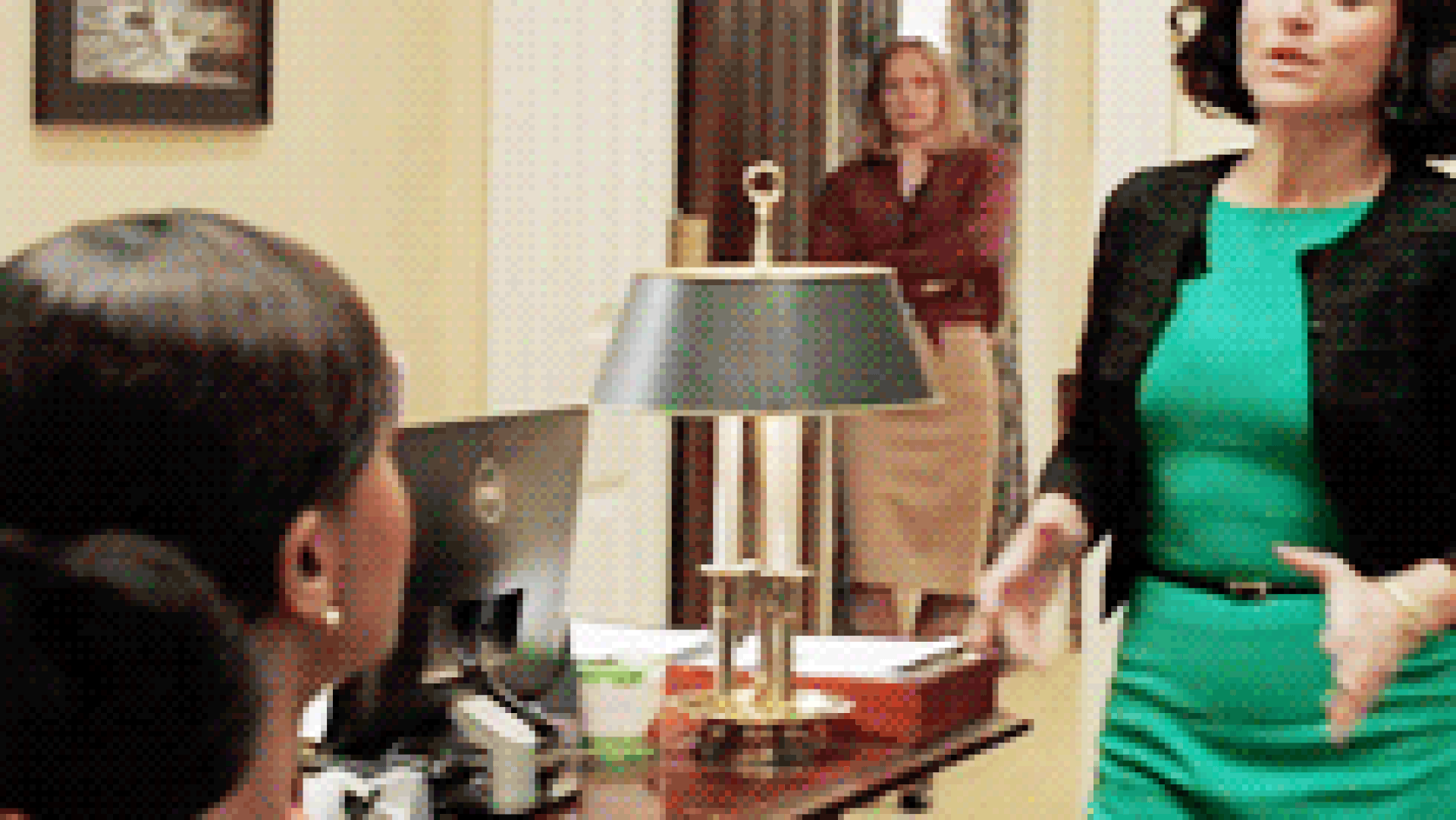 Solar industry officials took their case against steep new import penalties on solar panel equipment to the White House yesterday.
Why it matters: The trip, organized via the Solar Energy Industries Association, signals how opponents of new tariffs are pushing to make headway with Trump aides even as the U.S. International Trade Commission is still weighing its upcoming recommendations to the White House.
What happened: SEIA didn't specify exactly who they met with, though Politico reported yesterday that SEIA president Abigail Ross Hopper told reporters ahead of the trip that it would include White House aides, as well as staff from DOE, the U.S. Trade Representative's office, and other agencies.
On the industry side, officials from SunPower, DuPont, RBI Solar and a few other companies attended. They're fighting the bid by two financially distressed panel makers — Suniva and SolarWorld — for major new tariffs and other restrictions.
What they're saying: Hopper, in a statement to Axios, called the meetings very productive.
"[O]ur group brought their unique perspective as American solar manufacturers to the key White House and department officials who will be supporting the decision on the trade case. Our companies drove home the points that we represent the vast majority of Americans working in solar manufacturing and that any tariffs will have a detrimental effect on these companies' ability to maintain their employees, let alone add more," she said.
While she didn't get into the details of the meetings, SEIA has recommended several policies, such as Commerce Department-led technical assistance to manufacturers, in lieu of steep new tariffs that would cause the price of new solar projects to rise sharply.
Yes, but: Their effort to ward off new tariffs and other import restrictions could be facing a steep uphill climb at a time when the White House has signaled it favor a tough posture on trade in general.
"If I had to bet, based on what the president has signaled he's interested in doing in terms of his rhetoric in other cases, that would seem to be the most likely outcome," Chad Bown, a trade expert with the Peterson Institute for International Economics, told Axios in an interview yesterday.
A note yesterday from ClearView Energy Partners makes a similar point. "We continue to believe President Trump may use this proceeding — which targets a relatively narrow energy subsector — as a test case for his tough-on-trade America First agenda," they said.
https://www.axios.com/newsletters/axios-generate-1e68aff0-c556-494a-a318-1f5985e5463f.html?chunk=1#story1
Oil notes: U.S. exports surge, Saudi-Russia meeting, methane regs
Record-breaking: The U.S. exported nearly 2 million barrels per day of crude oil in the week ending September 29, crushing the record of almost 1.5 million set the prior week, according to Energy Information Administration data released yesterday.
Why it matters: The record is another sign that the U.S., with its production boom and the end of crude export restrictions in late 2015, is now a major player in global crude markets.
Yes, but: It more immediately stems from what one analyst tells Axios is a "Harvey Hangover." That is, lots of refining capacity was taken offline coupled with relatively slight effects on U.S. crude production. That meant more excess supply, which widened the price gap between West Texas Intermediate and Brent crude, making the discounted U.S. crude especially attractive to international buyers.
One key question: How much higher U.S. crude exports can go without more infrastructure. One source pointed to this first quarter earnings call for Phillips 66, where the CEO says that at the 2 million mark, new investment is needed.
The global picture: Via the Wall Street Journal this morning, "Saudi Arabia and OPEC are lobbying Russia to stay on board with their efforts to raise oil prices, amid signals that Moscow wants to end its participation in costly petroleum-production cuts."
Aramco IPO: Per Reuters, the senior Saudi Aramco officials said the planned initial public offering of the state-owned oil giant is on track to happen in the second half of 2018.
"Chaos is a ladder": This is fun. CNBC reports on a new analysis that looks at Russia's petro-maneuvers through the lens of the hit HBO show, "Game of Thrones." Their lede: "RBC Capital Markets' Helima Croft warns that Russian President Vladimir Putin appears to be hewing to the motto of the notorious schemer [Petyr "Littlefinger" Baelish] in HBO's 'Game of Thrones': 'Chaos is a ladder.'"
Interior regs battle: Back to the U.S. for a moment. As we previewed earlier this week, the Interior Department is seeking to delay Obama-era rules that force oil-and-gas producers to cut emissions of the potent greenhouse gas methane from projects on federal lands. But a federal judge just thwarted the effort. AP gets you up to speed here.
https://www.axios.com/newsletters/axios-generate-1e68aff0-c556-494a-a318-1f5985e5463f.html?chunk=2#story2
Amy's notebook: Q&A with Frankl on Trump, tariffs and solar
My Axios colleague Amy Harder caught up by phone Wednesday with Paolo Frankl, who leads the International Energy Agency's renewable division, to talk about the group's just-released report and more.
The highlights from her discussion with Frankl:
On beating expectations: "If someone just a few years ago would have told me that in the year 2017 we will be saying that solar is the first choice of new power capacity ahead of coal, I would have responded, 'You're kidding.'"
On the big picture: "We are speaking about solar entering a new era, but in terms of percentage of global electricity, it is still 1.5%."
On President Trump's policies and domestic renewables: "I may be proven wrong, but in my honest view, the drivers in favor of renewables remain very strong at the business, state and local levels."
However, he added that he sees a "limited impact" for the moment. Two specifics:
Potential tariffs on imported solar equipment could increase costs for the domestic industry, but the impact would be limited because "the rest of the system is the biggest chunk of the price," Frankl said.
If the industry's investment tax credit is repealed earlier than currently scheduled as part of broader tax reform, "that would have an impact," he said.
More gritty details: "[Regarding] the question about system integration of wind and solar, we hear many wrong things," Frankl said. "Like, 'You can't do solar without storage.' False."
Battery storage of electricity is one way to ensure the intermittent resources of wind and solar seamlessly integrate into an electricity grid, he said. Bigger factors are more flexible grid systems and other resources that can ramp up and down quickly, like natural gas.
Go deeper: Read the Axios story on the IEA renewables report and the report itself.
https://www.axios.com/newsletters/axios-generate-1e68aff0-c556-494a-a318-1f5985e5463f.html?chunk=3#story3
In focus: EV charging infrastructure
New deal: The governors of eight western states — Colorado, Idaho, Montana, Nevada, New Mexico, Utah and Wyoming — have inked an agreement designed to bolster development of electric vehicle charging infrastructure in the region.
The hoped-for outcome is to "make it possible to seamlessly drive an electric vehicle across the Signatory States' major transportation corridors," states the non-binding memorandum signed yesterday.
Why it matters: The projected growth in automakers' electric vehicles offerings is putting new focus on the need for public charging to accommodate — and catalyze — the technology's growth.
What it states: The agreement calls for a suite of steps to bolster EV acceptance and cut "range anxiety," such as...
Coordinating on charging infrastructure siting.
Creating voluntary minimum standards around interoperability, operations, management and so forth.
Incorporating EV charging into planning and development of building codes, utility policies and renewable power projects.
Identifying and collaborating on funding opportunities, though this agreement commits no money.
Big picture: The western pact comes as analysts are mapping out the total U.S. charging infrastructure needed to accommodate EVs in the future as their use grows.
One analysis: A new National Renewable Energy Laboratory report tries to game out the amount of charging station expansion needed in the future in different types of areas (urban, rural and so forth) at varying levels of EV penetration.
The analysis shows a range of needs, but a "central scenario" of 15 million plug-in electrics on U.S. roads in 2030 shows over 8,000 direct current fast-charging stations to provide a minimum level of coverage (in addition to home-charging).
"Such a network would provide consumer support for long-distance intra-city travel, serve as a safety net for emergency charging situations, and dampen range anxiety concerns," it states.
Go deeper: A new edition of the radio program "On Point with Tom Ashbrook" is a breezy but detailed and informative look at global EV market growth and how automakers are positioning themselves.
https://www.axios.com/newsletters/axios-generate-1e68aff0-c556-494a-a318-1f5985e5463f.html?chunk=4#story4
On my screen: energy efficiency, climate change, Congress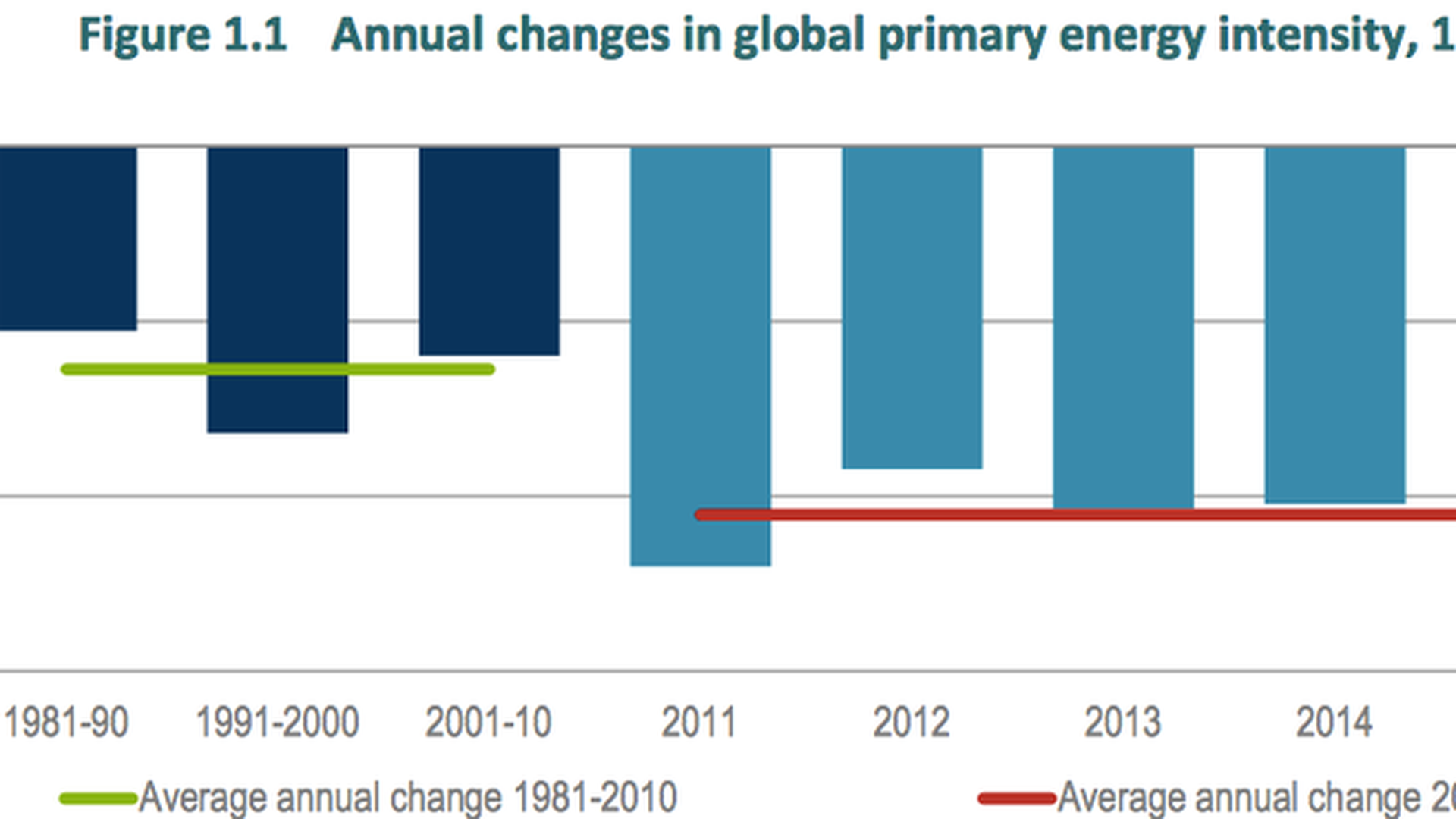 Efficiency gains and warnings: A big new IEA report finds continued gains in global efficiency, noting that worldwide energy intensity — that is, the amount of energy needed per unit of GDP — fell by another 1.8% last year.
Interesting stat: Absent efficiency gains since 2000, the world would have used 12% more energy, the "equivalent to adding another European Union to the global energy market," IEA notes.
Warning: IEA executive director Fatih Birol warns in the report that efficiency gains are at risk of sputtering. "[G]overnments are not coming up with new policies fast enough, relying on existing regulations instead, precisely at the time when a pipeline of new efficiency policies should be coming into force."
Climate change: A few takeaways in a new HSBC research note on the global climate policy landscape...
"We believe support for the Paris Agreement remains strong, especially after the US decision to withdraw."
New York City's new plan to align city policy with the more ambitious 1.5°C target of the Paris deal, which means a commitment to more near-term actions as well as measurable 2030 targets, "could spur other cities around the world to consider similar goals, with specific actions providing a blueprint to follow."
"Several extreme weather events this year, such as hurricanes in the Caribbean and the US and floods in many countries in South Asia, highlight the importance of adaptation to contain losses from unmitigated climate change."
Congress: A few odds and ends...
No promises: The Los Angeles Times reports that Bill Wehrum, Trump's choice to be EPA's top air pollution regulator, would not commit at his Senate confirmation hearing to maintaining the Clean Air Act waiver that allows California to impose tougher vehicle mileage rules than the federal standards.
Cleared: The Senate Energy and Natural Resources Committee yesterday sent two Energy Department nominees to the full Senate. The panel approved Bruce Walker, who would head the Office of Electricity Delivery and Energy Reliability, and Steven Winberg, who would lead the Office of Fossil Energy.
Coming up: A House Energy and Commerce subcommittee meets today to discuss "consumer-oriented perspectives" on the nation's electricity markets.