Axios Generate
October 15, 2020
Good morning. Today's Smart Brevity count: 1,325 words, 5 minutes
🚨 Situational awareness: "Pacific Gas and Electric Company said Wednesday that it would shut off power to more than 50,000 Northern California customers because of high winds and low humidity that could lead to 'catastrophic wildfires.'" (New York Times)
🎸And today marks the 1971 release date of The Who's rollicking (and spiritual) single "Let's See Action," which is today's intro tune...
1 big thing: BP's state climate lobbying push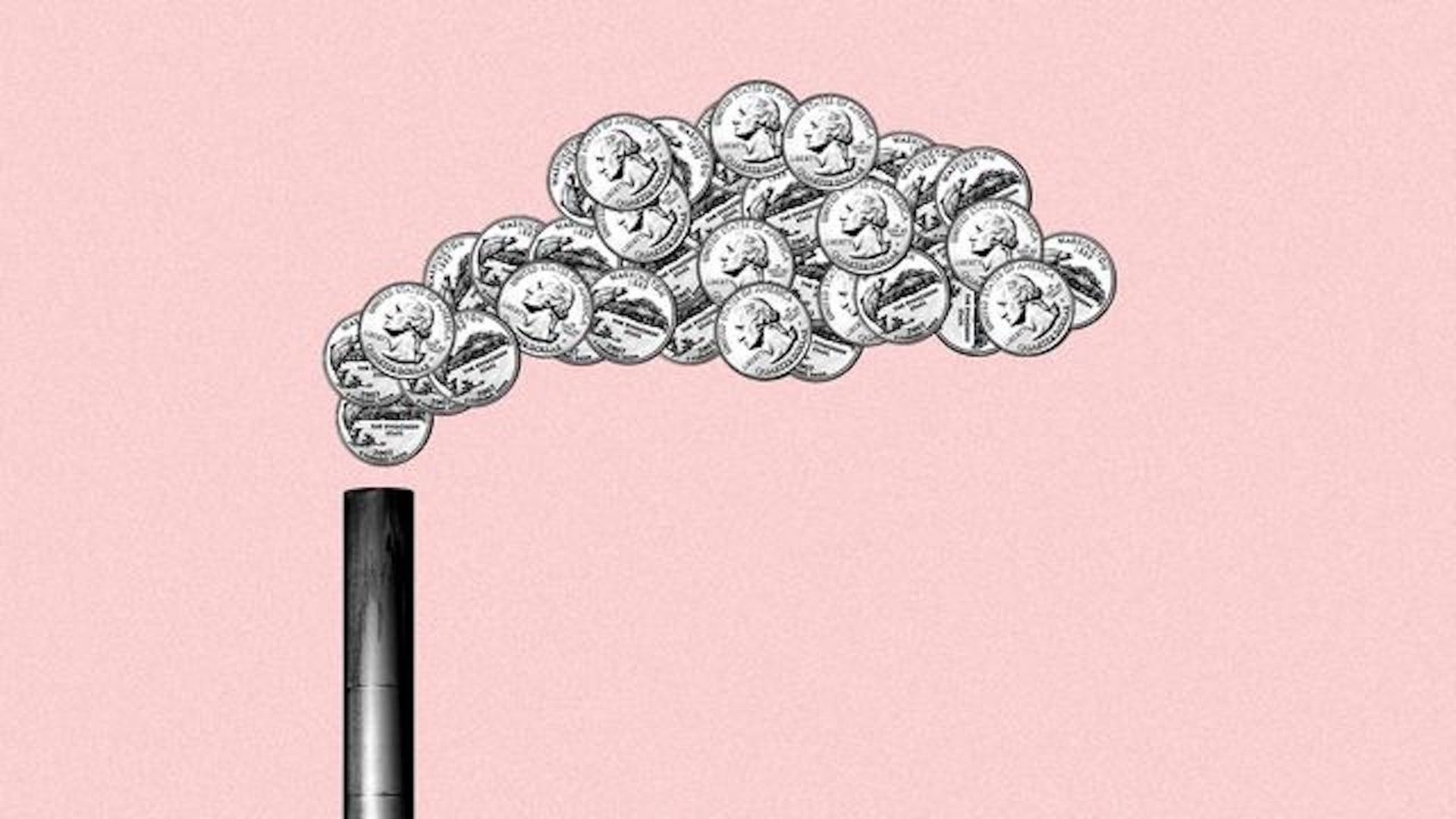 BP is dipping into its deep pockets to help state-level climate policies around the country, Axios' Amy Harder reports.
Why it matters: Oil companies — European ones especially — have said in recent years they support climate policy, but there's been little action behind the rhetoric. The fact that real lobbying efforts are underway suggests change is afoot.
Driving the news: BP is lobbying in favor of implementing a new initiative to cut transportation emissions in the Northeast, urging Pennsylvania to join an existing interstate program in the region limiting electricity emissions, and pushing climate policy in Washington state, CEO Bernard Looney said in a recent "Axios on HBO" interview.
Other states where BP is actively supporting government initiatives include Illinois, New York, Colorado and Oregon, according to a company official.
"We are doing it because even though our strategy is not predicated on policy change, our strategy is set up to benefit from such a policy change." — BP CEO Bernard Looney
How it works:
"I think they're very interested in getting these carbon pricing programs over the finish line," said one environmentalist who corresponds with BP and noticed increased state lobbying.
BP helped launch a new corporate coalition in September to support the new Northeast transportation policy, called the Transportation and Climate Initiative.
But, but, but: As part of its new clean energy strategy, BP said it would end its long-running corporate reputation campaign — which cost $100 million last year — and redirect it toward supporting climate policies around the world.
But BP is putting just $6.5 million toward campaigns advocating for state and federal climate policies this year and next, per BP spokesman Geoff Morrell.
"We are spending millions and would gladly spend tens of millions more if there were viable net-zero policies to actively advocate for," Morrell said.
BP is supporting the European Union's big climate policy and the United Kingdom's plan to ban sales of new internal combustion engine cars in 2035.
Flashback: BP spent $13 million two years ago helping defeat a Washington state ballot initiative to price carbon emissions, opposing it because it exempted certain industries.
The other side: "When you spend $13 million opposing major climate policy, it's really hard to take you seriously on any advocacy," said Jamal Raad, co-founder of Evergreen Action, a group launched by former aides to Washington Gov. Jay Inslee.
What we're watching: BP's stated new lobbying posture will face immediate tests as states nationwide step up climate policy, and especially if Joe Biden wins. Washington state, for example, may pursue a fuels standard, which a company official says BP would support.
2. Google nabs Energy Dept. cloud contract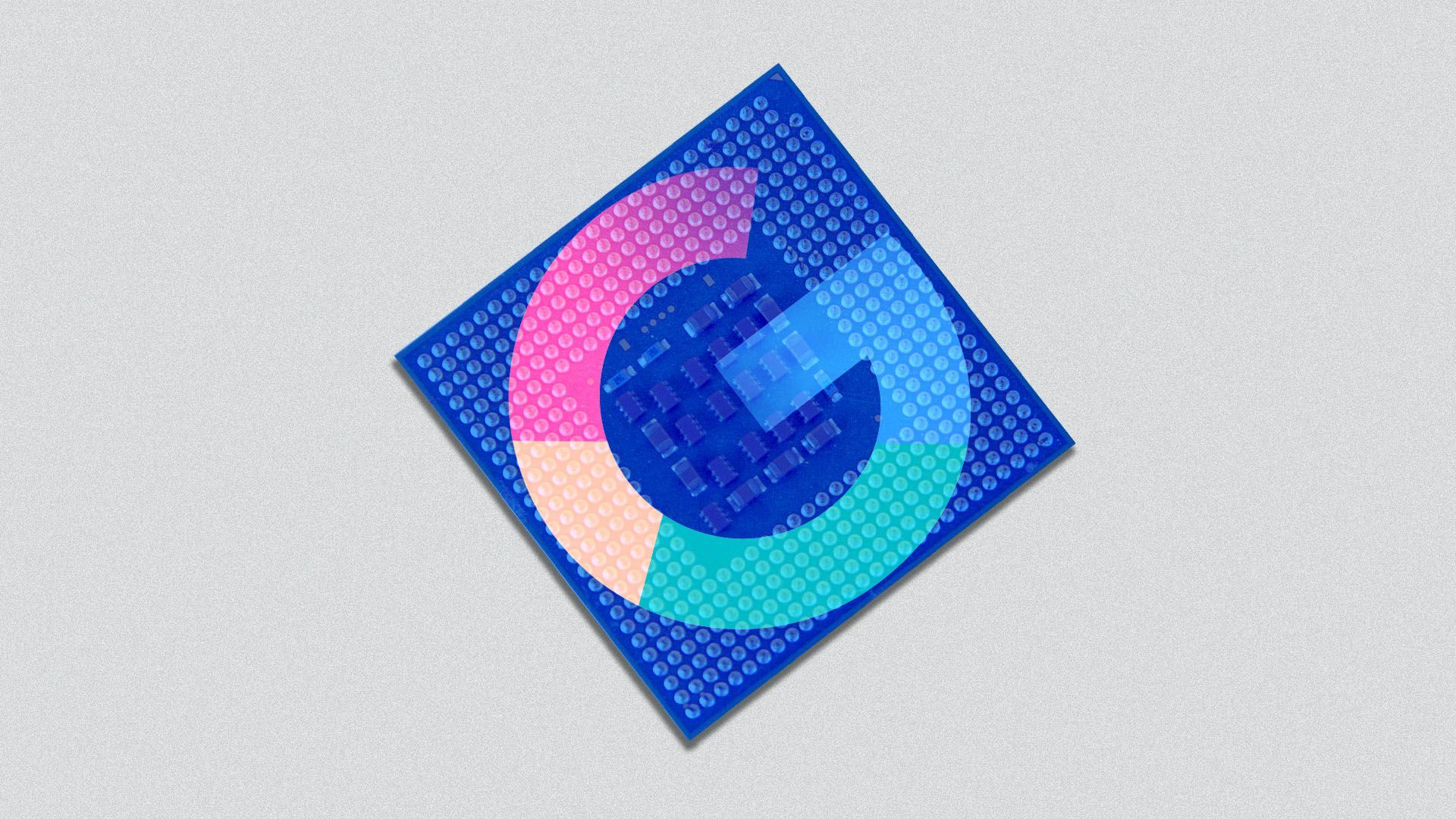 Google Cloud this morning announced a five-year agreement with the Energy Department to provide the agency with access to a "broad range" of cloud technologies.
Why it matters: The Energy Department has a vast research arm and needs highly sophisticated and powerful computing. Google said the tech will enable a wide range of "use cases."
Examples include "using machine learning models to predict which energy equipment will require preventative maintenance, to helping cities identify more cost-efficient renewable energy sources, to managing the exabytes of data pouring in from DOE research facilities."
What we don't know: Google did not disclose the size of the contract.
3. EU moves on methane as pollution evidence grows
The European Commission yesterday unveiled a wide-ranging strategy to cut methane pollution, noting it's "essential to reaching our 2030 climate targets and the 2050 climate neutrality goal."
Why it matters: Reuters flags the importance of the plan's consideration of binding standards on natural gas, noting it's a "clearer commitment than previous drafts, which shied away from methane limits on gas consumed in Europe."
That matters because Europe imports vast quantities of natural gas.
Reuters notes that their current 2050 target "does not capture the emissions released to produce or transport gas to the EU, whereas methane standards for imported gas would."
Threat level: Separately, the energy analytics firm Kayrros said yesterday that its analysis of satellite data shows a "substantial increase in large global methane leaks" this year.
"Based on the number of methane hotspots detected in the oil and gas sector, visible methane emissions around the world have increased by approximately 32 per cent," the firm said, comparing the first eight months of this year to the same stretch of 2019.
Go deeper: The number of global methane hot spots has soared this year despite the economic slowdown (Washington Post)
4. Pondering a new shale powerhouse
Shares of Concho Resources jumped yesterday on the heels of a Bloomberg report that ConocoPhillips might acquire the company.
Why it matters: The deal, if it happens, will be another sign that the pandemic-fueled industry downturn could bring new consolidation to the U.S. sector. Or maybe not.
It follows Chevron's deal to acquire the big independent producer Noble Energy announced in July (though that deal also provided Chevron new gas assets in the Mediterranean Sea).
And oil-and-gas producers Devon Energy and WPX Energy announced a merger in late September.
Go deeper: Analysts see potential Conoco-Concho deal as a 'strength-on-strength merger' (S&P Global Platts)
5. Working from home is driving up power bills
Residential electricity consumption rose 10% in the second quarter as the pandemic kept many people at home, new research shows.
Why it matters: The new paper from Tufts University economist Steve Cicala is another window onto how COVID-19 is shifting energy use patterns and creating financial hardship.
By the numbers: The average monthly power bill rose by almost $11 per household in April-July.
But "one fifth of the population is serviced by a utility whose mean bill has risen by at least $20/month," writes Cicala, who's also affiliated with the University of Chicago's Energy Policy Institute.
Overall, this extra energy cost U.S. households almost $6 billion in the April-July stretch.
The big picture: Cicala notes that remote work has benefits including less gasoline use, less time driving and reduced transportation emissions.
But looking at that alone misses an "important part of the calculation," he said in a statement alongside the paper, noting the future of remote work is "not as green as one might think."
"Just as dense cities are more energy efficient than suburbs, it requires more energy to power many, many homes than to power single office buildings."
"The trend toward working from home could increase emissions from the power sector on net."
What's next: Some amount of remote work will outlast COVID-19.
The paper notes that a "mixed work format based on part-time work from home entails higher power demand, as both offices and homes will be simultaneous drawing additional power."
6. Tesla and Lucid battle on luxury sedan prices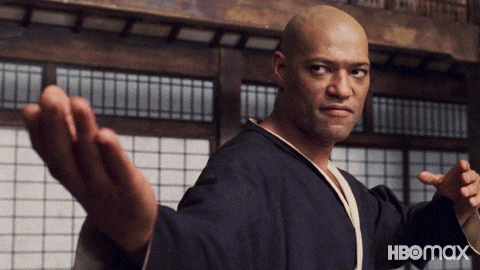 Tesla CEO Elon Musk tweeted last night that he's cutting the Model S base price to $69,420 — the same day Lucid Motors announced the base version of its upcoming Lucid Air would be $69,900 (once you include the $7,500 federal tax credit).
Driving the news: It would be the second price cut to the Model S this week. CNET reports Tesla "quietly updated" prices with a $3,000 cut a couple of days ago.
Why it matters: Lucid might be among the players that emerge from the pack of EV startups.
They're backed by Saudi Arabia's sovereign wealth fund, and say the car has an industry-leading 517-mile range, though it's 406 miles for the base model.
And Tesla seems to be taking them seriously, even though the base version of the Lucid Air doesn't arrive until 2022.
What they're saying: Musk's late Wednesday tweet about the cut to $69,420 said: "The gauntlet has been thrown down! The prophecy will be fulfilled." But Business Insider wonders whether Musk is "serious" about the second price cut.
"The numbers 69 and 420, the latter of which is a reference to pot-smoking culture, have become memes among Tesla's fans and for Musk himself. In July, Tesla began selling short shorts — to poke fun at short sellers — which cost $69.420 per pair," they note.
And there was Musk's infamous, short-lived 2018 plan to take Tesla private at $420-per-share, a fiasco that landed Tesla in hot water with regulators.
7. Catch up fast: Grid tech, SCOTUS, Arctic
Deals: "Fluence, a leading integrator of large-scale energy storage systems, has acquired grid software startup AMS." (Greentech Media)
Climate: "Supreme Court nominee Amy Coney Barrett refused to say whether she accepts the science of climate change, saying she lacks the expertise to know for sure and calling it a topic too controversial to get into." (Associated Press)
Oil-and-gas: "Russian Energy Minister Alexander Novak said on Wednesday he had invited other BRICS countries — Brazil, India, China and South Africa — to take part in joint oil and gas projects in the Arctic." (Reuters)