Axios Generate
June 17, 2021
Welcome back! Today's Smart Brevity count is 1,288 words, 5 minutes.
📊 Data point of the day: 10+ gigawatts. That's how much new global offshore wind generating capacity BloombergNEF projects being added in 2021 — the first time ever in double digits.
🎶 And Eddie Levert of the R&B titans The O'Jays celebrated a birthday yesterday, so they've got today's intro tune...
1 big thing: BlackRock beefs up its climate modeling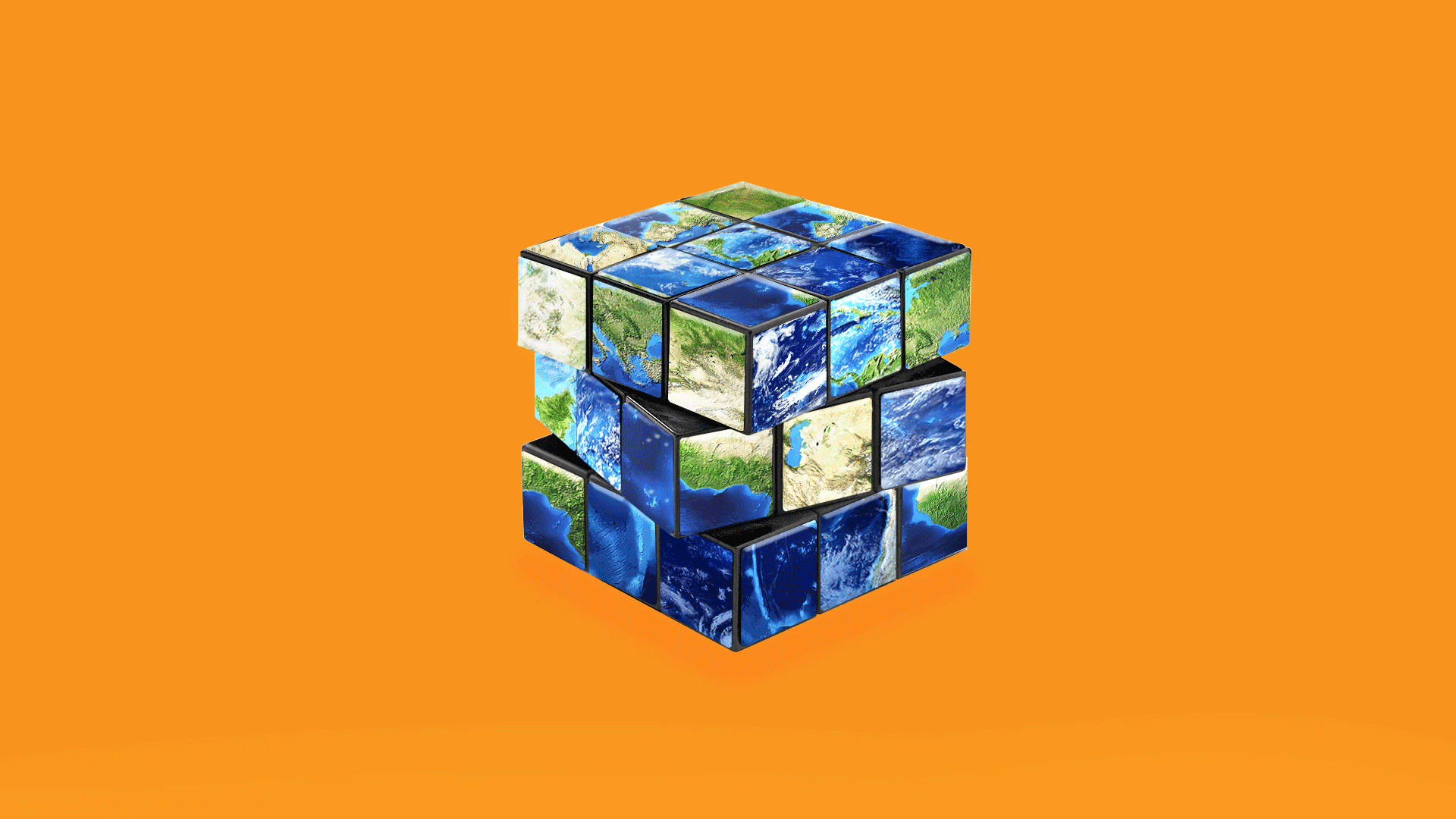 BlackRock, the world's largest asset manager, said Thursday it's acquiring a London-based consulting firm's climate modeling system, Andrew writes.
What's next: BlackRock plans to integrate the model into its proprietary tools to help clients reduce their portfolios' climate risk exposure.
Why it matters: Its purchase of Baringa Partners' climate change scenario model is part of a broader climate modeling war.
Asset managers and investment firms are looking to in-house teams or outside firms to gauge their risks of climate impacts, such as sea level rise.
In addition, companies including BlackRock want to help clients profit off the transition to a clean energy economy — which Baringa's model is designed for.
Driving the news: BlackRock already has a set of tools called Aladdin Climate to evaluate climate risks and opportunities as the company boosts sustainability efforts.
It intends to blend Baringa's model with Aladdin to create broader, more accurate tools and metrics for investment managers to minimize risk exposure.
The model would bring to BlackRock new capacity to analyze risks of a transition to a net-zero carbon economy, which many big nations including the U.S. hope to achieve by 2050.
This could include, for instance, financial ramifications of oil and gas assets that can no longer be burned due to new greenhouse gas emissions limits.
The big picture: The announcement comes as U.S. financial regulators move toward mandating that companies disclose climate risk exposure, and consulting firms pop up offering their own models.
BlackRock has sought to make its modeling more accurate by recently partnering with or piping in data from the Rhodium Group, Sustainalytics, Refinitiv and Clarity AI, a spokesperson said.
Between the lines: The new acquisition boosts the chances that an ecosystem will develop in which more companies plug climate models into their financial planning systems — but without fully revealing what lies under their hood.
Earlier this week, scientists at the Woodwell Climate Research Center warned the Securities and Exchange Commission against fostering the development of just such a risk modeling ecosystem, instead advocating for more transparency.
Methods and assumptions in private sector models are often kept hidden from investors and the public, something that scientists have warned the SEC about as part of their likely rule-making process.
Our thought bubble: Simply by virtue of its size and wide use of its Aladdin platform, BlackRock's investment in Baringa's modeling vaults that system to the top of the list of widely used tools to help investors manage the transition to a low carbon future.
2. Grids under strain: Puerto Rico, Texas, California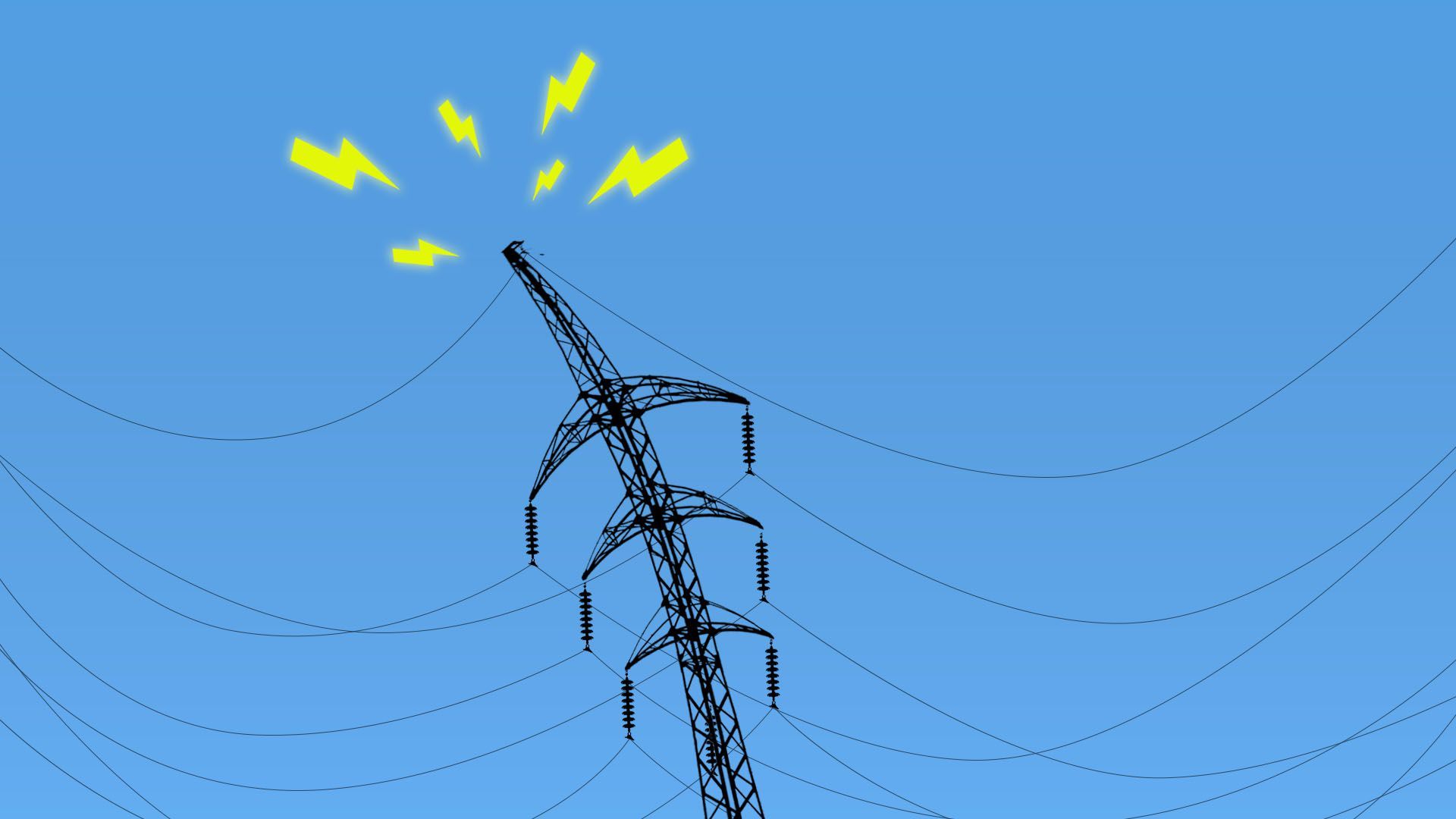 This week is bringing fresh reminders of the vulnerability of electricity systems in multiple regions of the U.S., including areas baking under heat waves.
Here's a roundup...
"A sudden power failure left more than 330,000 clients in the dark across Puerto Rico late Wednesday, enraging many who were recovering from a massive outage that hit the U.S. territory just days ago." (CBS News)
In California, the Associated Press reports: "The operator of California's power grid is asking residents to voluntarily conserve power for a few hours Thursday evening as record-breaking heat blankets the West this week."
Meanwhile in Texas, via the Houston Chronicle: "The Texas power grid, strained this week amid soaring temperatures and a lack of power generation, got some relief Wednesday as more electricity flowed on to the state grid and demand decreased, according to officials at the Electric Reliability Council of Texas."
What we're watching: The National Weather Service is warning of "elevated" to "critical" wildfire risks across multiple western states Thursday from heat, drought and strong winds.
3. Where it stands: The bipartisan infrastructure talks
A bipartisan group of 21 senators has unveiled a draft framework that includes electric vehicle and grid provisions, per multiple reports.
Driving the news: Politico's coverage links to a broad outline of a plan that would provide $15 billion for EV initiatives, $73 billion for power infrastructure and $47 billion for "resiliency," among other measures.
Per the Washington Post, the wider plan calls for $974 billion in infrastructure spending over five years, of which $579 billion is new spending while other funds are redirected from other programs.
Yes, but: A number of Democrats want far more sweeping climate and low-carbon energy investments.
Majority Leader Chuck Schumer is pursuing plans to move a separate package via the budget reconciliation process, but the political pathway is very narrow.
Go deeper: Bipartisan infrastructure group swells to 21 senators (AP)
4. Heinrich's pitch to Manchin on reconciliation
Sen. Martin Heinrich (D-N.M.) hopes that Sen. Joe Manchin (D-W.Va.) sees the "opportunity" to build a more "prosperous West Virginia" by backing infrastructure legislation crafted via budget reconciliation, Axios' Kierra Frazier reports.
Why it matters: Senate Democrats hope to move new low-carbon energy investments and tax breaks through the reconciliation procedure that's immune from filibuster.
Securing the vote of Manchin, who has deep misgivings about a Democrats-only plan, will be crucial.
What they're saying: Heinrich, speaking at an Axios virtual event, cautioned that he does not speak for Manchin.
But he added: "If you look at the state of West Virginia that [Manchin] represents, it's a state that is full of what I often refer to as 'energy veterans:' people who have kept the lights on for the rest of us for decades and decades."
"And when you have a transition that is as big and as deep as this one and the coal jobs that really drove much of that economy historically have dwindled. Well, there's huge opportunity in a reconciliation package," Heinrich said.
5. Why EVs have a cost advantage — over time
Electric cars are still significantly more expensive to purchase than gasoline models, but they're considerably cheaper to maintain, Axios' Joann Muller writes.
By the numbers: Maintenance costs for a battery-electric vehicle are 6.1 cents per mile, compared to 10.1 cents per mile for a conventional car with an internal combustion engine, per Energy Department analysis.
That's because an EV doesn't have things like spark plugs, an oil filter or a timing belt — and all the maintenance costs associated with them.
EVs have fewer moving parts overall, so there's less to break down.
Yes, but: They still have brakes, tires and accessories like headlights and windshield wipers that need to be replaced occasionally.
The bottom line: When you factor in savings on gas and maintenance over the life of the car, an EV doesn't cost that much more than a gasoline car.
6. Unpacking the Lordstown Motors fiasco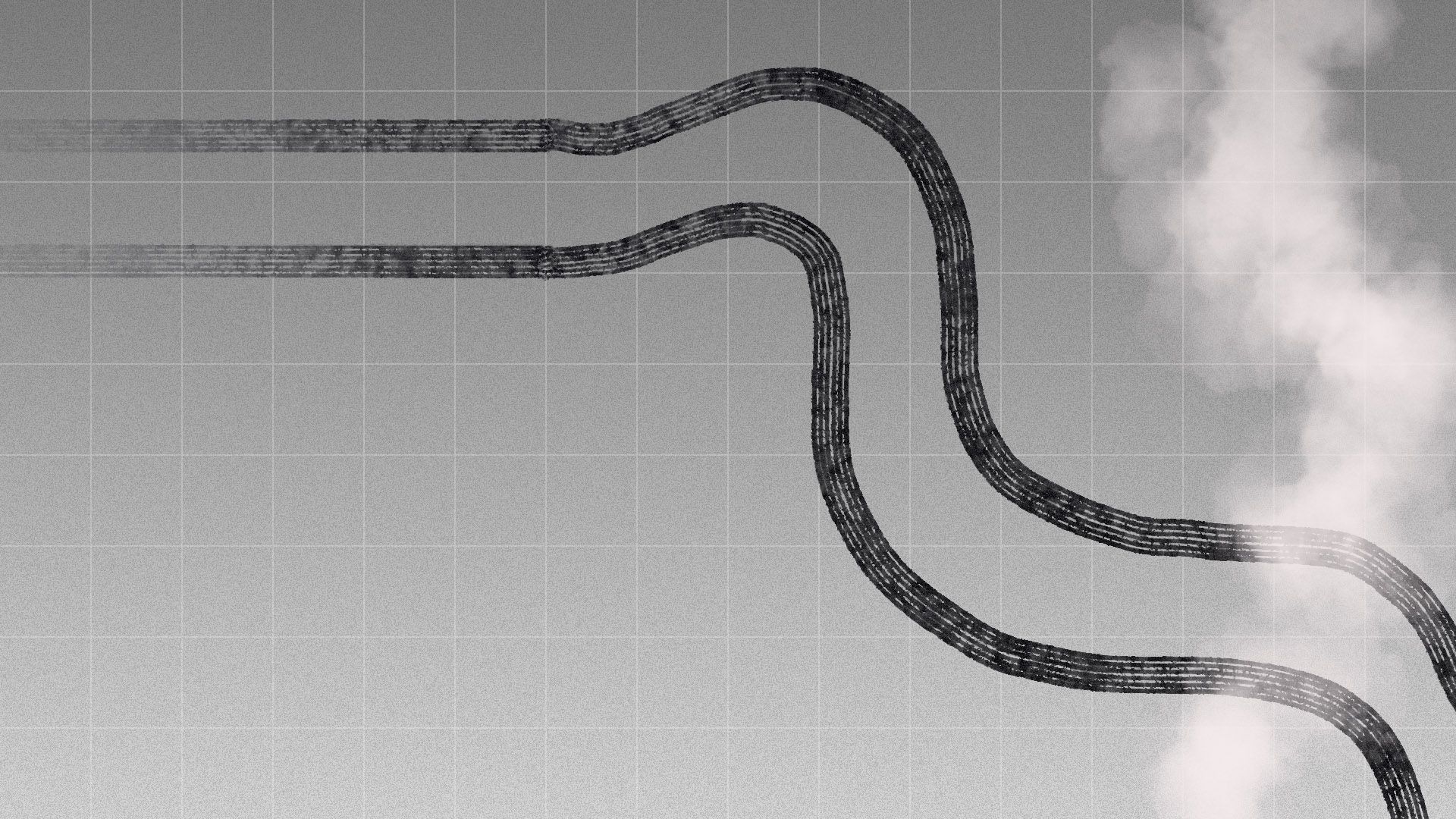 Lordstown Motors is the quintessential business fiasco. Equal parts hubris, political pandering and regulatory failure, Axios' Dan Primack writes.
Why it matters: There's no indication that anyone will learn their lesson, except perhaps for some random retail investors who didn't diversify.
Catch up fast: General Motors in early 2019 shut a manufacturing plant in Lordstown, Ohio, where around 4,500 workers had been making the Chevy Cruze.
It soon sold the facility to an electric truck startup for around $16 million, with the newly named "Lordstown Motors" financing the purchase via a loan from GM.
The company in 2020 went public via SPAC at a $1.6 billion valuation, despite having never made or sold one of its vehicles.
Short seller Hindenberg Research pounced in March, arguing the company had faked pre-order information.
What's new: Last week, Lordstown Motors said it doesn't have enough cash to begin production. Then, this week, it canned its CEO and CFO, after basically copping to what Hindenberg had claimed.
Then it reversed course, claiming it does have enough money to begin production this year. Lordstown stock is down more than 66% from February.
Quick take, via Axios' Joann Mueller: Lordstown's chances of survival are slim, but president Rich Schmidt, a Toyota veteran who later worked for Tesla, knows that underdog feeling.
His plan, outlined Tuesday: Pull out all the stops to launch production in September, then hope they can raise more capital before they're projected to go broke in May 2022.