Axios Generate
February 06, 2023
🥞 Welcome back! Today's newsletter has a Smart Brevity count of 1,135 words, 4.5 minutes.
🎶 Happy birthday to the late Bob Marley, who has today's intro tune...
1 big thing: China-EV investigations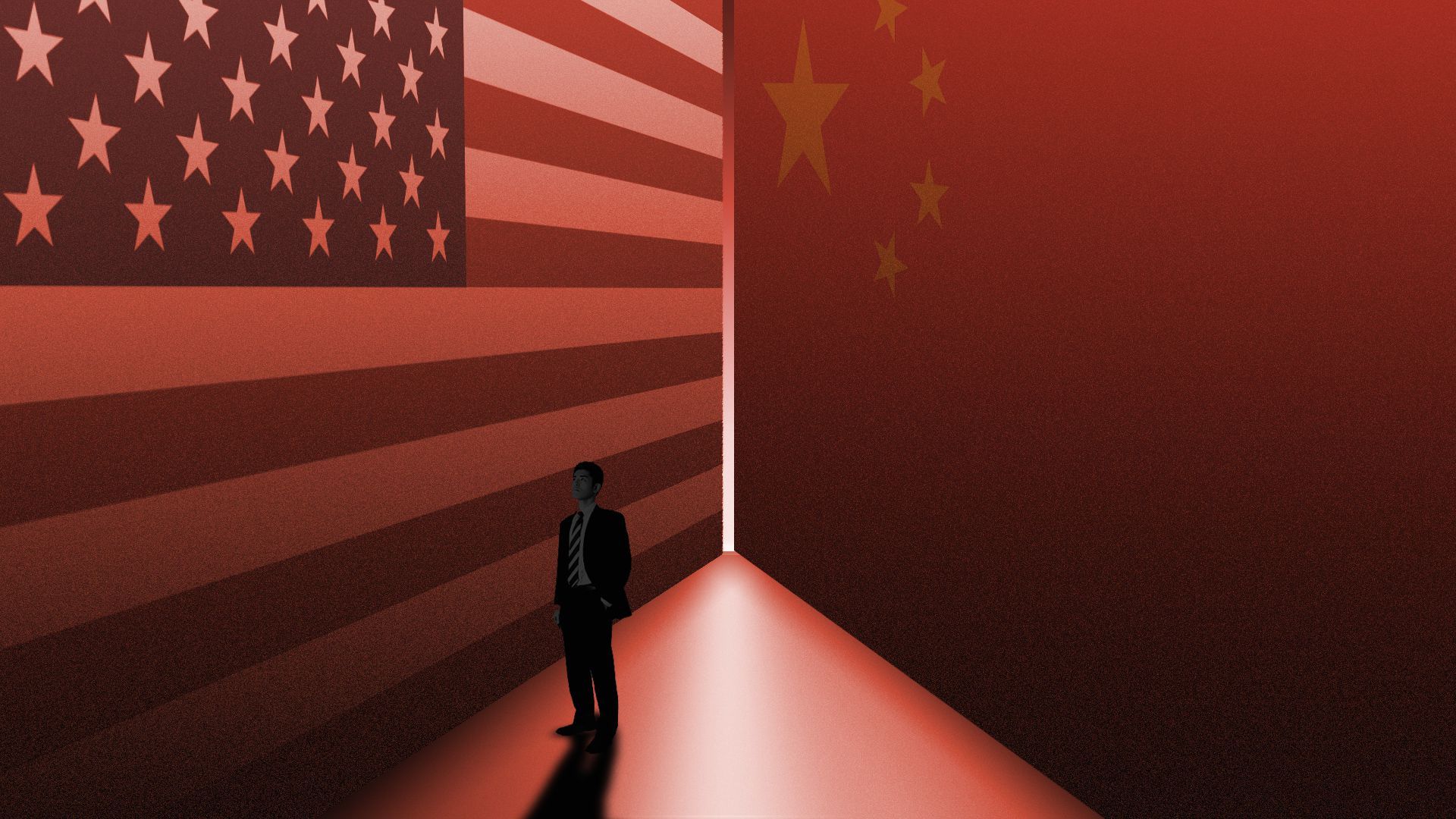 The U.S. electric car market and its reliance on China is heading for a collision with Congress, Axios' Jael Holzman writes.
Why it matters: Lawmakers are setting their sights on the auto industry's global supply relationships as bipartisan support emerges to deal with the dirtier sides of "clean energy."
Driving the news: House Republicans and Senate Democrats launched probes in recent weeks into EV and battery manufacturers, their reliance on Chinese businesses, and potential risks to national security and efforts to prevent forced labor abroad.
Senate Finance Chairman Ron Wyden asked eight carmakers for detailed information about their supply chains after a report alleged they had "several supply chain exposures" to China's Xinjiang region, where oppressed Muslim communities are believed to be forced to work at nearby factories.
"This is one of the more significant inquiries that we've undertaken because it affects the well-being of workers and consumers in our country, [and] there are implications worldwide," Wyden told Axios last week.
Republicans on the House Science, Space and Technology Committee also began reviewing potential China exposures in federal infrastructure grants to battery tech firms for U.S. projects.
Zoom in: The Senate probe is getting results — the automakers all gave responses to the Finance Committee and lawmakers are considering whether to conduct an "additional investigation," a committee aide said.
Wyden plans a hearing "in the coming weeks" about trade enforcement and is considering whether to push for a bipartisan update to customs laws, the aide told Axios, adding the effort isn't limited to dealing with carmakers.
Automakers told Axios they take the matter seriously and strive to ensure suppliers aren't violating their sustainability standards.
Meanwhile, the House Science investigation's scrutiny of federal funding to a particular Texas-based company — Microvast — is finding a fan in Senate Energy and Natural Resources Chairman Joe Manchin.
"If they're [Microvast] able to qualify for the incentives we have to make us energy independent, we all should be concerned," Manchin told reporters last week.
Between the lines: One auto industry source told Axios that the probes could be damaging if they make lawmakers question the benefits of EV and battery tax incentives, like those in the Inflation Reduction Act.
"The last thing we need is a political circus around all of this stuff where there are just constant derogatories questioning the value," said the source, who requested anonymity to candidly discuss the matter.
To read Jael's coverage of Congress' probes into EV supply chains, subscribe to the Axios Pro Energy newsletter launching Feb. 13. Use the code POLICYLAUNCH at checkout to get $200 off your subscription.
2. Automakers get more leeway on EV tax credits
More EVs will be eligible for purchase subsidies under a revised Treasury Department approach to implementing the climate law, Ben writes.
Driving the news: Officials are broadening what's considered a crossover SUV to align with EPA's public-facing labeling standards.
Why it matters: It's a big deal because under the law, SUVs up to $80,000 are eligible for up to $7,500 in credits, while the limit for cars is $55,000.
Zoom in: Vehicles now qualifying for the higher cap include the Cadillac Lyriq, and more versions of Ford's Mach-E and Tesla's Model Y.
What they're saying: It's a good decision that clears up confusion, said John Bozzella, head of the Alliance for Automotive Innovation, a big industry lobbying group.
It "instantly helps customers shopping today (and tomorrow) for an electric crossover or SUV," he said in a statement on Friday's move.
Yes, but: There are also new limits on the subsidies looming as soon as next month.
Treasury will publish rules to enact climate law mandates on battery component and raw materials sourcing for credit-eligible vehicles.
👀 Speaking of EVs...
"German automaker BMW will invest 800 million euros ($866 million) in the central Mexican state of San Luis Potosi to produce high-voltage batteries and fully electric 'Neue Klasse' models." (Reuters)
"Rivian Automotive Inc. is developing an electric bike, the chief executive officer told staff, potentially expanding the EV maker's product lineup." (Bloomberg)
3. Big this week: BP, Biden, power study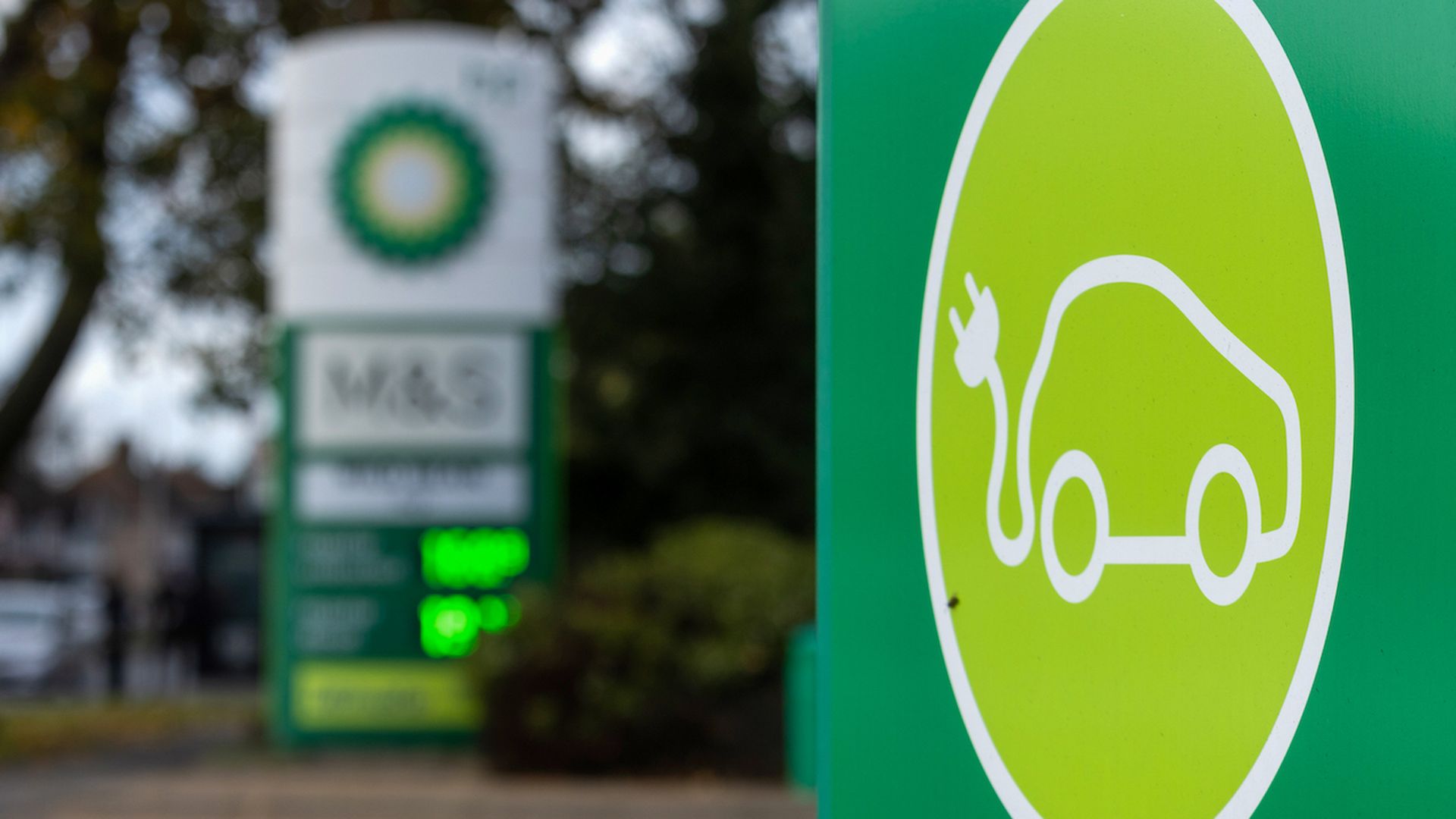 🛢️ BP will report full-year and Q4 earnings tomorrow amid questions about the future of its low-carbon investments, Ben writes.
What we're watching: How BP responds to a Wall Street Journal report that it will "dial back elements" of its big renewables push.
💬 President Biden will deliver his State of the Union speech on Capitol Hill Tuesday night.
Why it matters: I'm not sure these annual speeches really matter! That said, it's likely a preview of how Biden will frame his energy and climate agenda as his 2024 re-election campaign looms.
What we're watching: Whether Biden offers new policy announcements.
🧳 Top French and German economic officials will meet with the Biden administration this week amid tensions over climate-related subsidies in the climate law, per the FT and Politico.
What we're watching: They'll ask the U.S. to "lay off making 'aggressive' overtures" for European companies to make investments in the U.S., the FT reports.
⚡ The International Energy Agency on Wednesday will release analysis on global power markets and forecasts through 2025 on supply, demand, and CO2 emissions.
Bonus: Biden's oil dilemma
One thing to watch in Biden's SOTU speech is if, and how, he talks about oil, Ben writes.
The intrigue: Biden has slammed companies over big earnings, alleging they're rewarding investors but doing too little to boost production.
But he also faces pressure from the left to do everything he can to speed transition away from fossil fuels.
The big picture: U.S. crude production's revival from COVID has leveled off, though Energy Department officials project growth in 2023 and 2024.
4. BlackRock loses key climate official to Bezos fund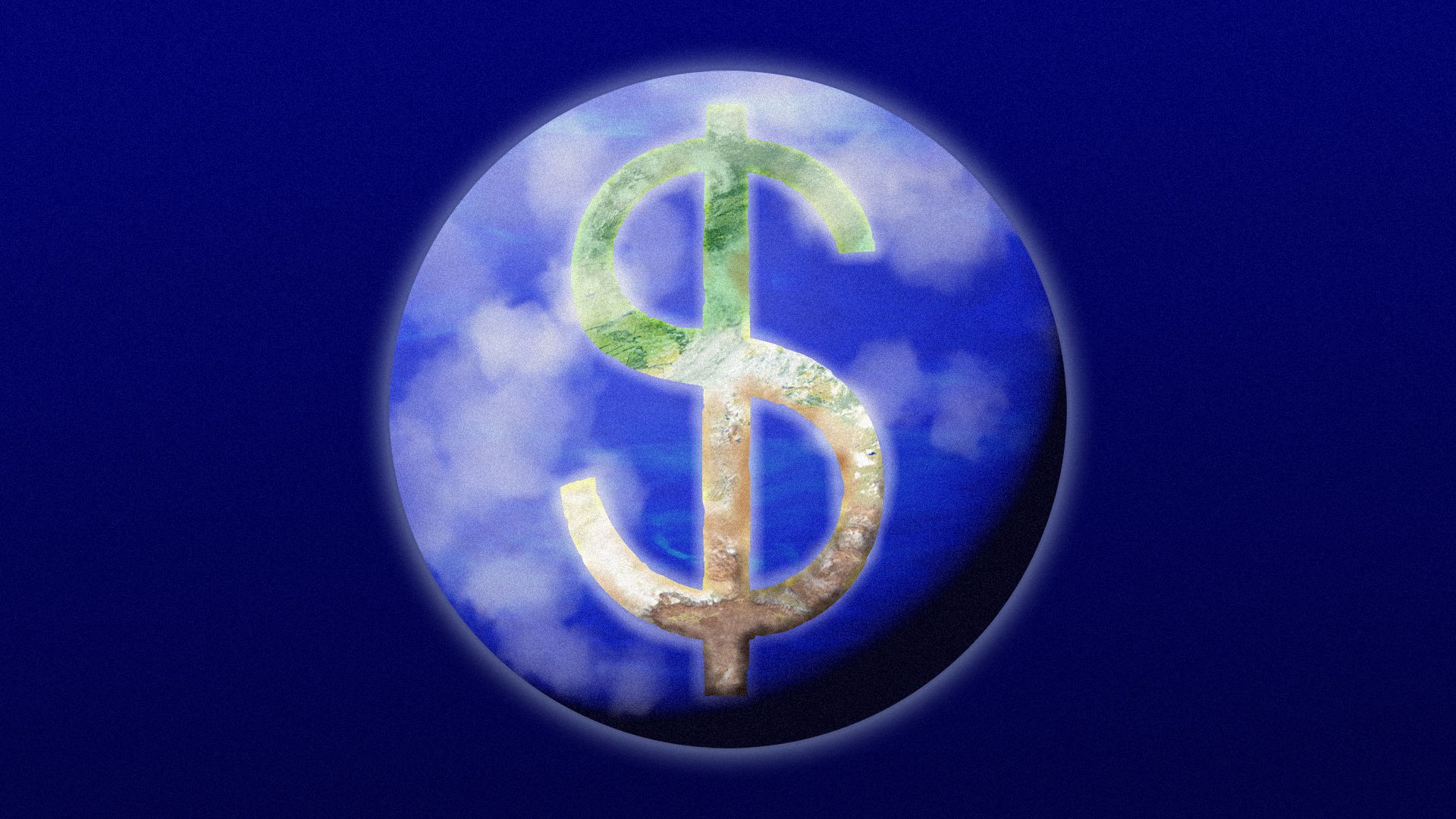 Paul Bodnar is leaving his role as a top sustainable investing exec at BlackRock to join the $10 billion Bezos Earth Fund, Ben writes.
Why it matters: The Bezos fund, which launched in 2020, is quickly becoming a heavyweight in climate giving.
Driving the news: Bodnar said via LinkedIn that he'll help lead work on "finance, industry, and diplomacy." Reuters first reported the move.
Cath up fast: He's a boldface name in climate circles who arrived at BlackRock almost two years ago.
He joined as the investment behemoth's sustainable investing head and also served as head of sustainability policy and engagement.
Bodnar was a senior State Department and White House climate aide during the Obama years.
What we're watching: BlackRock's climate-focused investment efforts, which are under attack from GOP lawmakers and red state officials.
A BlackRock spokesperson tells Axios that Bodnar will not be specifically replaced.
Their Sustainable and Transition Solutions unit, led by Jessica Tan, will pick up his duties with existing team members.
5. 💬 Quoted
"[European] buyers are fearful of their governments telling them they can't buy hydrocarbons 15 or 20 years from now."
— Chesapeake Energy CEO Nick Dell'Osso
That's Dell'Osso in a Financial Times story that explores whether EU climate policies are deterring long-term LNG supply deals with the U.S.
📬 Did a friend send you this newsletter? Welcome, please sign up.
🙏 Thanks to Nick Aspinwall and David Nather for edits to today's newsletter.