Axios Generate
June 14, 2021
Welcome back! Today's Smart Brevity count is 1,439 words, 5½ minutes.
♻️ Data point of the day: 5. That's the number of companies responsible for supplying about one-quarter of the world's plastics, including Dow, ExxonMobil and Sinopec, a new report found.
🔮 Our newest newsletter, Axios What's Next, launches today. Sign up now.
🎶 Lorde returns with a clean energy-themed single, "Solar Power," which is today's intro tune.
1 big thing: Reality collides with rhetoric at G7 summit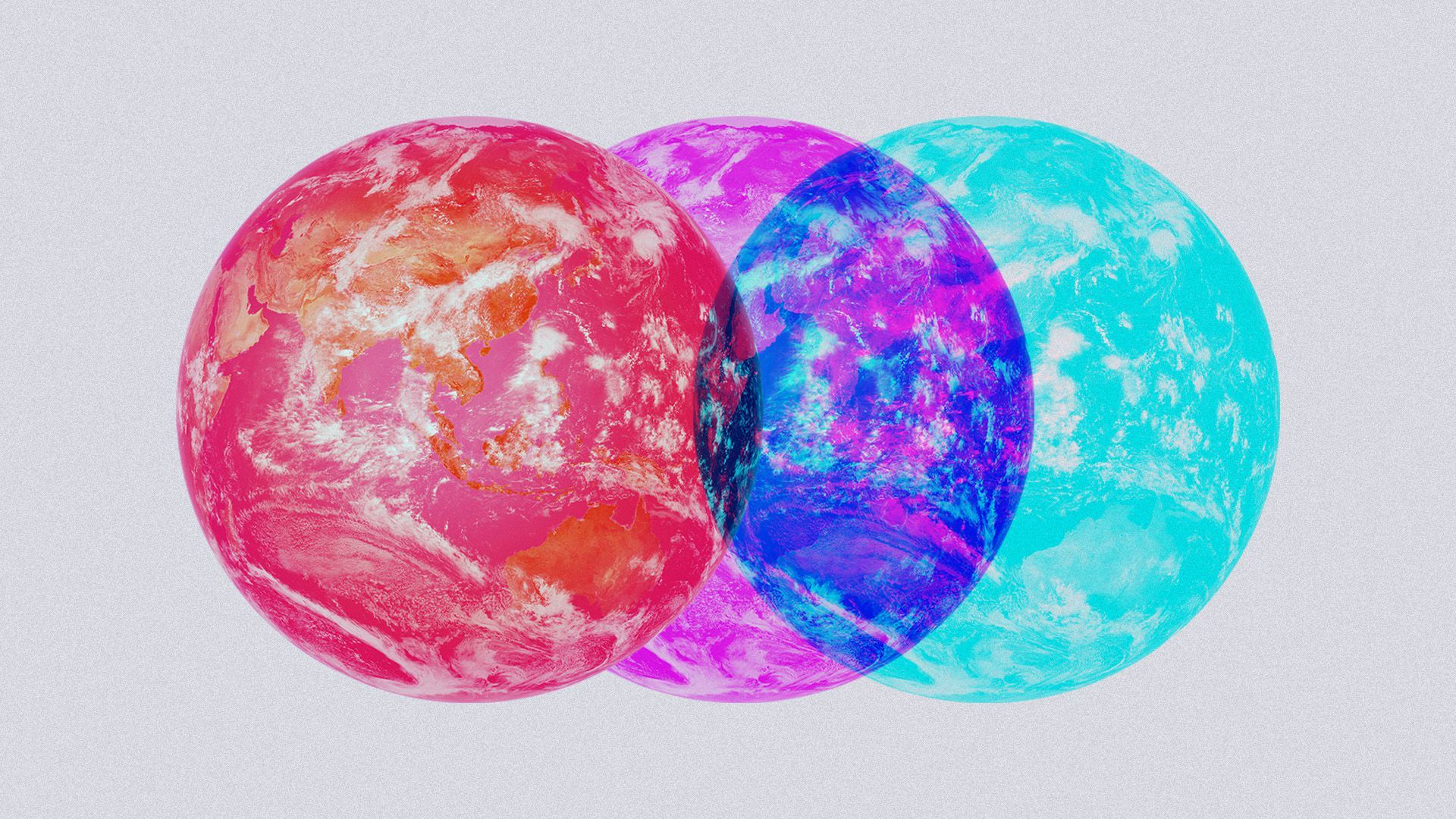 Leaders of the G7 agreed to a sweeping new agenda over the weekend. But while the communique they issued is lofty in goals, it lacks crucial details on climate, Andrew writes.
Why it matters: The G7's paucity of specifics on climate finance and domestic coal consumption, in particular, calls into question the ability of the wealthiest nations to take sufficient action on global warming.
This comes as experts warn that time is running out to prevent some of the most damaging climate effects.
In addition, the G7 outcome boosts pressure on the UN climate summit in Glasgow this November, as negotiators could enter the meeting with tensions between rich and poor countries.
Details: The G7 communique is notable for weaving climate throughout its many goals. However:
While countries agreed to boost funding for climate finance abroad, they did not provide many specific figures or approach the scale of spending that they first raised in 2009 and affirmed in 2015, which was $100 billion annually starting in 2020.
This missing climate finance commitment portends trouble for the climate summit, known as COP26.
While countries committed to ending new government support for coal plants abroad without capture and storage by the end of this year, they did not provide an end date for their coal use domestically. This could reduce their leverage with China, the top coal consumer.
Yes, but: The U.S. does have a 100% clean power target by 2035.
Context: The closely watched G7 summit is the latest sign that having lofty ambitions on global warming and creating tangible, on-the-ground carbon-cutting steps are two different things.
What they're saying: Rachel Kyte, dean of the Fletcher School at Tufts University, said countries disappointingly "punted" on climate finance.
"The $100 billion has to be taken off the table, and a new commitment made for 2025 and later, because of its political symbolism, as well as the whole concept of promises made, promises kept from the developed world," she told Axios.
"We seem to be acting like we've got all this time in the world, and we don't."
2. Disclosure push draws D.C. and Wall Street
Financial regulators are getting an earful from powerful interests looking to influence new federal climate disclosure requirements, Ben writes.
Why it matters: Interest from Wall Street, K Street, Congress and beyond signals the topic's growing salience within the Biden administration.
Driving the news: The comment period just closed on the Securities and Exchange Commission's call for preliminary input on how companies should disclose climate-relevant information.
Here are a few viewpoints...
Zoom in: Check out many filings on this page. It also lists SEC staff meetings with parties like the U.S. Chamber of Commerce, Shell, JPMorgan Chase and more.
What's next: The SEC plans to begin formal rule-making later this year.
3. Study: World's fastest-moving glacier is closer to the brink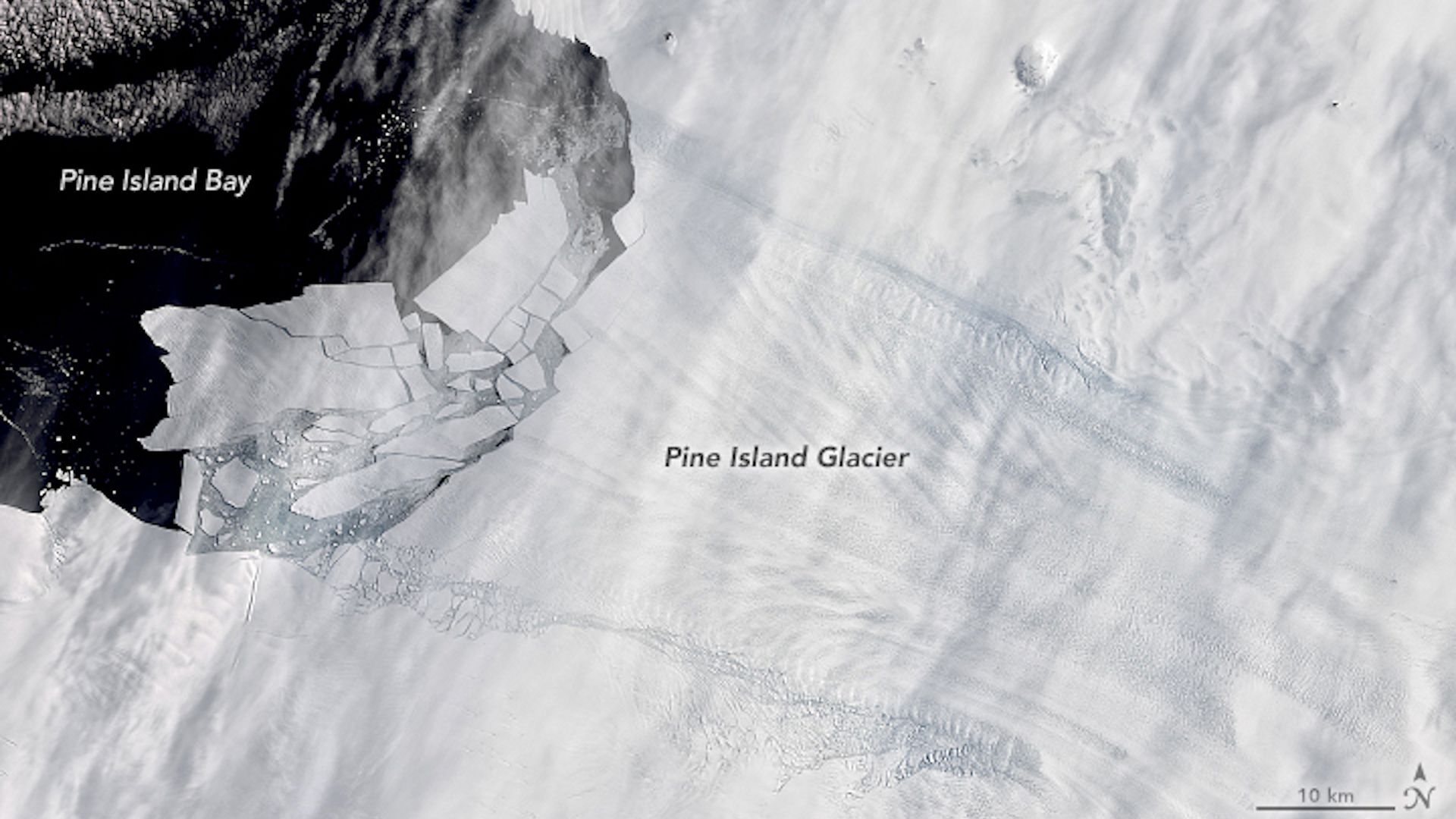 The Pine Island Glacier on the West Antarctic Ice Sheet caused more than a quarter of Antarctica's contribution to global sea-level rise over the past several decades, Andrew writes. Now, a new study shows it is more vulnerable to rapid melting than originally thought.
Why it matters: At stake is the future of a glacier that contains about 160 trillion tons of ice, which if it were all to melt into the ocean would cause about 1.6 feet of global sea-level rise.
The study, published Friday in the journal Science Advances, uses satellite measurements and computer modeling to find that there was a more than 12% increase in the speed that this glacier moved into the sea from late 2017 to 2020, a period when its floating ice shelf shed several large icebergs.
Details: Scientists from the University of Washington and the British Antarctic Survey found the ice shelf's speedup is itself a reaction to the glacier's acceleration toward the sea.
Ice shelves act like doorstops, holding back inland ice. However, they can be a glacier's Achilles' heel when they break up or weaken.
From September 2017 to March 2020, the Pine Island Glacier's ice shelf lost 20% of its area, reducing its ability to buttress the inland ice.
In total, the shelf retreated inland by about 12.4 miles during this period, and the glacier sped its flow into the sea.
Threat level: "It may be a long shot that the shelf could completely collapse, but not that big [of] one," study co-author Ian Joughin told Axios.
4. Brutal heat wave engulfs desiccated West
The West is experiencing its worst drought so far this century, in both extent and severity. Drought conditions are especially dire in the Southwest, where a brutal heat wave is on tap this week, Andrew writes.
What's next: Temperatures are forecast to soar well into the triple digits, affecting millions in at least a half-dozen states.
Details: Heat warnings and advisories are in effect from the California coast to Utah as monthly temperature records could be tied or broken through Saturday. Death Valley, California, the nation's hottest spot, could eclipse 120°F for several days.
The all-time high-temperature record for Las Vegas (117°F) may be toppled, and statewide high-temperature records for Arizona (128°F) and Nevada (125°F) could be in jeopardy.
The heat will raise power demand at a time of decreased output at hydroelectric plants.
The sizzling temperatures will dry soils further, expanding the area of "extreme" to "exceptional" drought, the worst categories.
Red flag warnings for hazardous fire weather are in effect in the Sierra Nevada Mountains, which are normally still covered with snow at this time of year.
Go deeper: Southwest's new climate peril
5. Redwood Materials' growth plan aligns with DOE battery push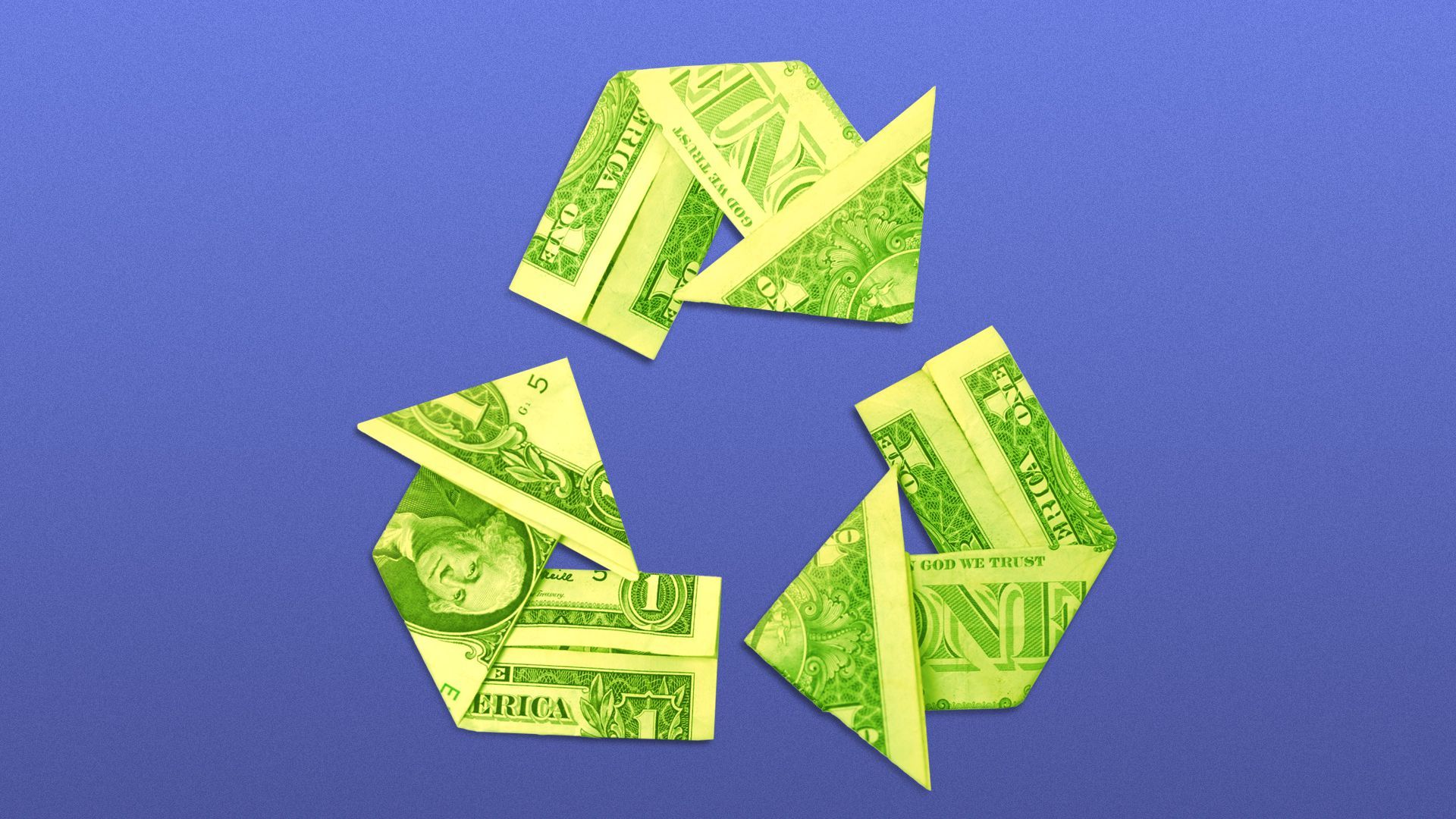 Battery recycling startup Redwood Materials is amping up expansion plans, including adding more than 500 new manufacturing jobs in Nevada, as the U.S. gets serious about supporting a shift to electric vehicles, Axios' Joann Muller writes.
Why it matters: The news aligns with the Energy Department's newly released Blueprint for the lithium battery supply chain.
Most of the rare earth minerals needed for lithium-ion batteries are currently sourced in China.
The White House is pledging to spur more U.S. battery manufacturing and sustainable mining — both domestically and abroad.
The big picture: The electric vehicle era faces a potential bottleneck because of a shortage of batteries and raw materials.
What's new: Redwood plans to invest "hundreds of millions" of dollars to expand its operations over the next couple of years, according to a spokesperson.
It will nearly quadruple its manufacturing space — to 550,000 square feet — in Carson City, Nevada, and it recently purchased 100 acres near Tesla's gigafactory in Reno to support continued growth.
Subscribe to Joann's new newsletter, "What's next."
6. Catch up fast: Possible Permian sale, Tesla & bitcoin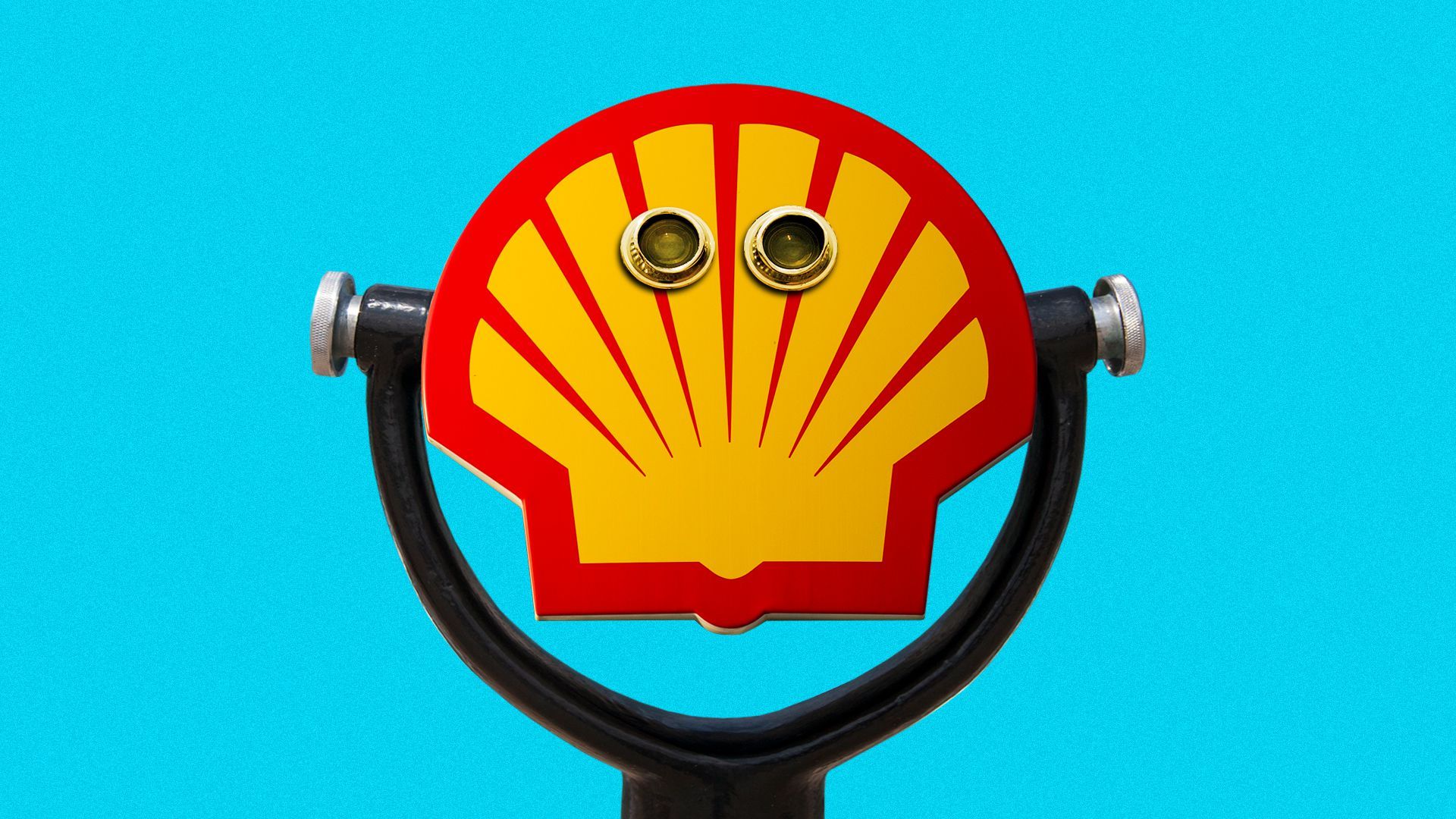 Permian Basin: Shell is weighing a sale of all or part of its large position in the Permian Basin as it shifts to cleaner forms of energy, Reuters and Bloomberg report.
Carbon offsets: Millions are pouring into forest tracking startups using remote sensing and AI to verify the effectiveness of carbon offsets, the Financial Times reports.
Musk and Bitcoin: Tesla CEO Elon Musk tweeted that he would permit cryptocurrency payments for cars to resume once miners use about 50% clean energy, after suspending such sales and criticizing bitcoin mining in May for its energy footprint, CNBC reports.