Axios Generate
April 12, 2022
🍳 Good morning! Today's Smart Brevity count is 1,164 words, 4.5 minutes. 
🚨 Breaking: Stripe, Alphabet and others to spend nearly $1 billion "buying offsets from startups that remove carbon dioxide from the air," Bloomberg reports.
1 big thing: Pandemic recovery is slightly greener
Fresh data on efforts to stitch clean energy into countries' pandemic response spending shows a slightly greener hue, but it's still pretty faint, Ben writes.
Driving the news: The International Energy Agency's updated "Sustainable Recovery Tracker" finds that governments together have earmarked over $710 billion for clean energy as of last month.
Why it matters: That's a big boost over the last version of the analysis. But it remains a small share of total economic responses to the pandemic. Both trends are shown above.
The big picture: Since the pandemic's early days, IEA, the International Monetary Fund and others have called for using huge fiscal rescue and recovery packages to boost clean energy.
The results have been limited, but IEA said the latest figures show progress.
But it's unevenly distributed, with advanced economies devoting earmarking more to clean energy.
What they're saying: IEA executive director Fatih Birol said in a statement that the report shows "promising signs," but far more is needed.
"[T]he world still needs to massively expand its clean energy deployment efforts throughout this decade, first and foremost in developing economies, if we are going to preserve the hope of limiting the global temperature rise to 1.5 °C," he said.
2. Biden waives fuel pollution rule to ease prices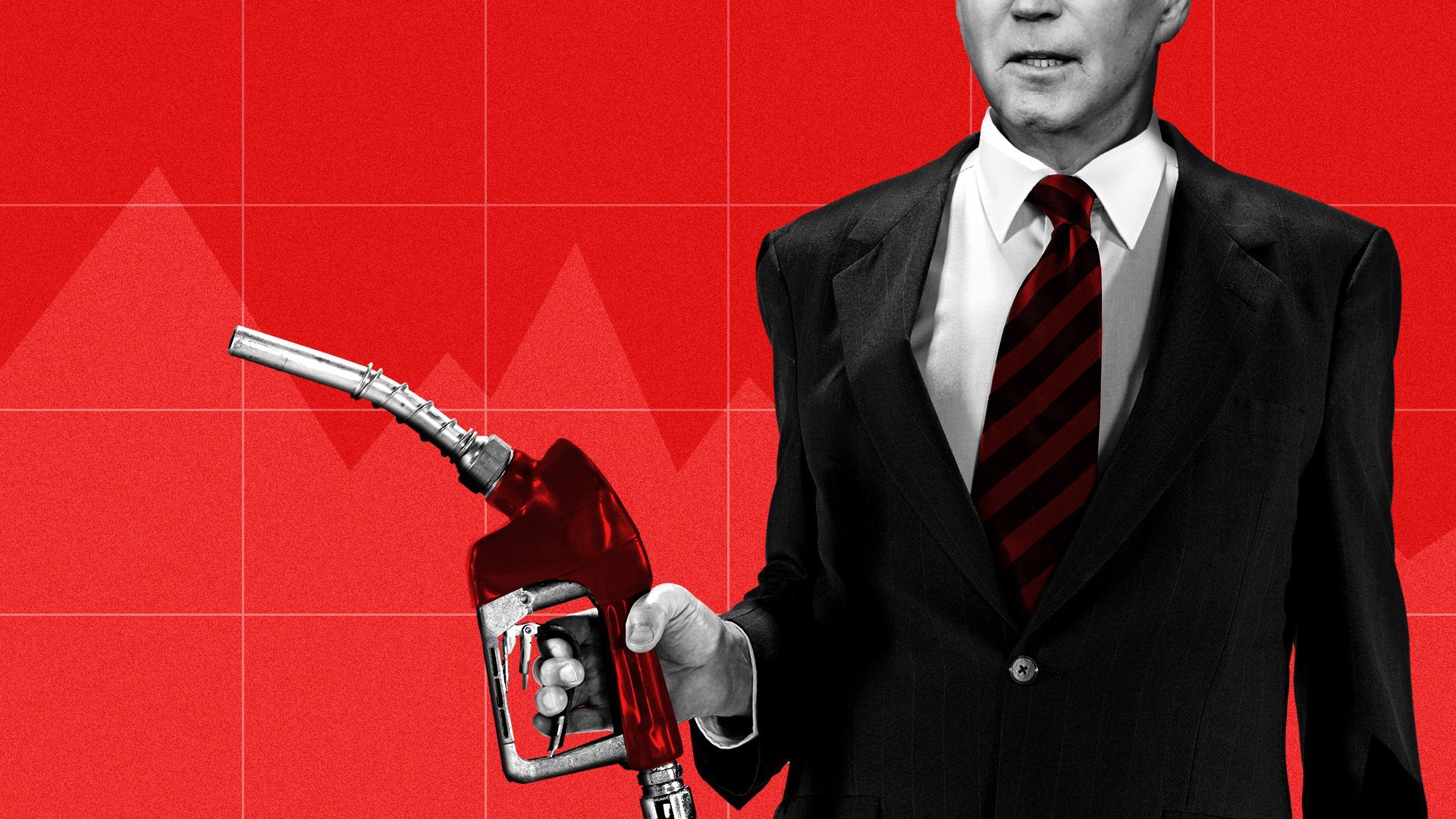 Federal officials plan to waive requirements that limit the amount of ethanol in gasoline during summer months as the White House looks to check high pump prices, Ben writes.
Driving the news: The White House said EPA plans to allow gasoline with up to 15% ethanol blend, rather than the usual 10%.
Air pollution regulations restrict those sales in the summer, but White House officials say they will work to prevent problems.
Why it matters: Officials estimate the change can save an average of 10 cents per gallon where the fuel is sold.
"E15 is currently offered at 2,300 gas stations in the country, where it can serve as an important — and more affordable — source of fuel," a White House release states.
The big picture: Gas prices have eased recently alongside the decline in oil prices, but still average above $4 per gallon, per AAA.
Prices were rising even before Russia's war. The crisis rocked energy markets, sending oil — and hence gasoline costs — sharply upward.
It's a political problem for Democrats and the White House, which recently announced a historically large oil release from strategic reserves that helped ease oil prices somewhat.
3. Honda makes its move on EVs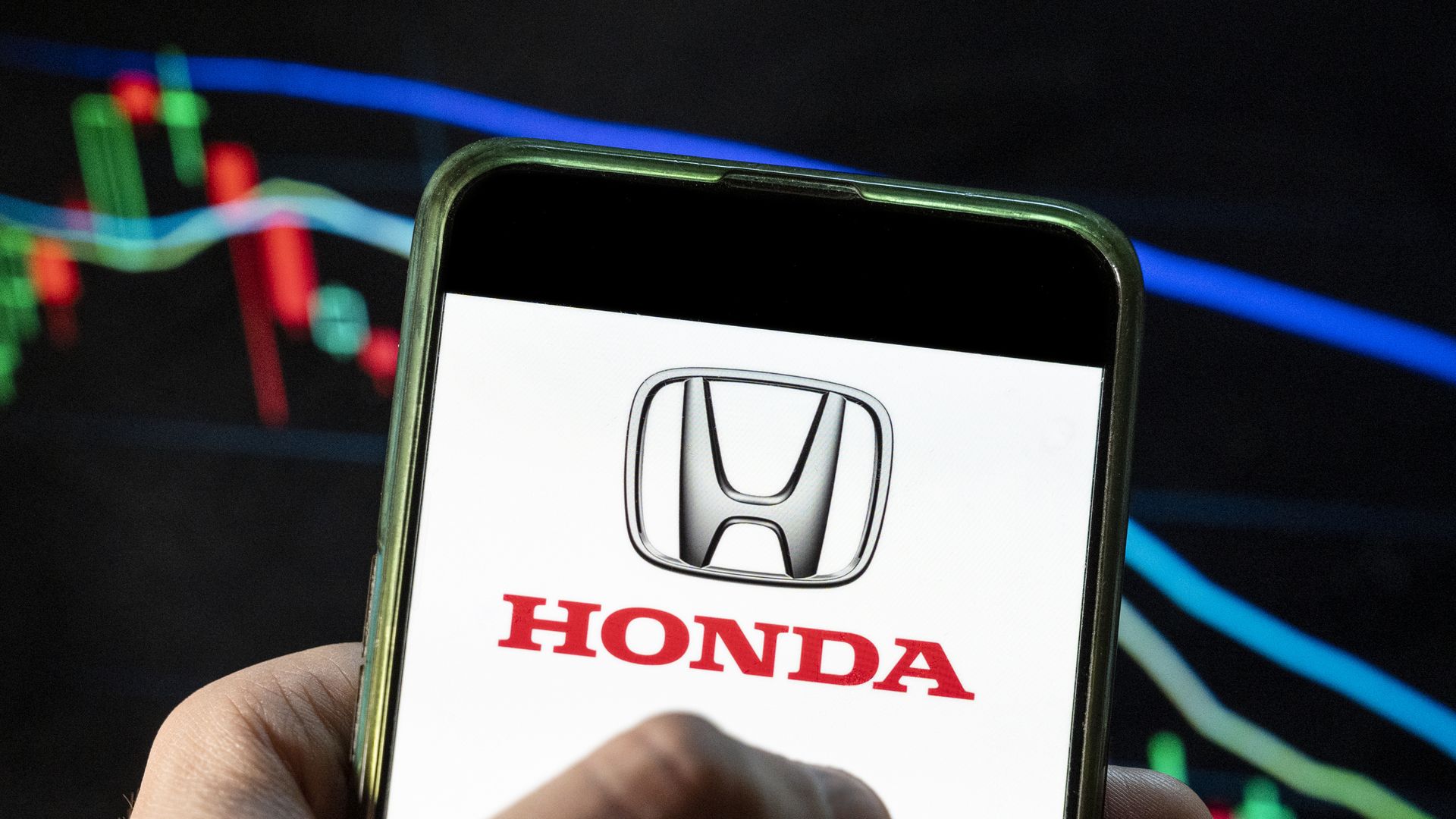 Honda plans to pour roughly $40 billion into electrification over the next 10 years and intends to launch 30 models globally by 2030, Ben writes.
Why it matters: Today's announcement is the latest sign of how the world's largest automakers are boosting the development of EVs.
The intrigue: "Honda is joining the EV race later than many of its global rivals, which have announced similar multibillion-dollar investments in the past couple of years," CNN reports.
"Unlike some, it is also continuing to bet heavily on hybrids as a transitional technology," their piece adds.
Catch up fast: Part of the efforts include the joint development of affordable EVs with General Motors.
Zoom in: The Japanese automaker said it's seeking to develop solid-state batteries.
Honda is planning a $342 million investment in a demonstration line it hopes to have running by mid-2024.
"Honda aims to adopt its next-generation batteries to models to be introduced to the market in the second half of the 2020s," it said.
4. Where the energy link to well-being starts fraying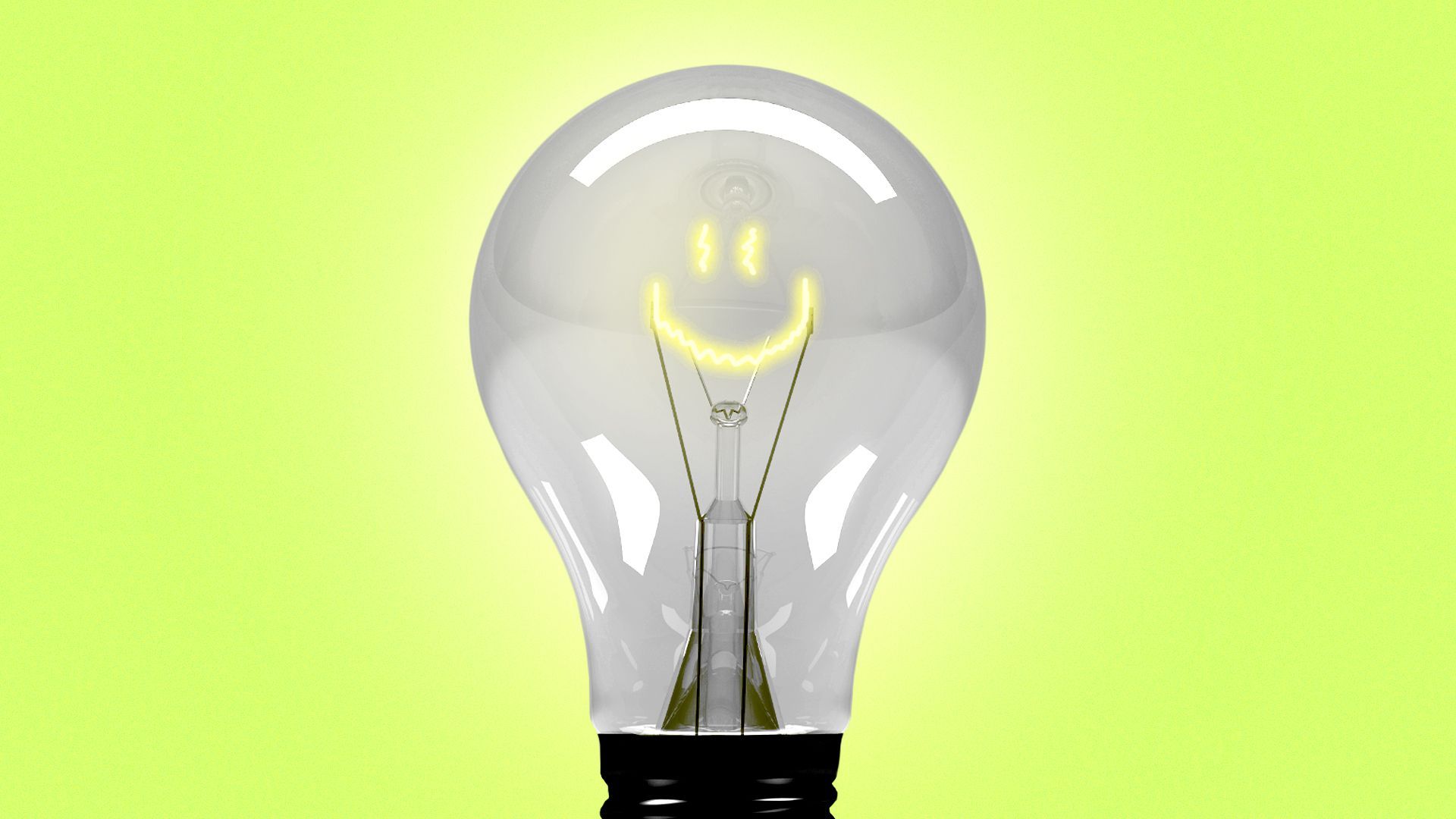 Human well-being is strongly tethered to energy access, but a new study finds high-consuming countries could scale back consumption without sacrificing health and happiness, Ben writes.
Driving the news: The Stanford-led paper in Ecosphere analyzes energy use in 140 nations from 1971-2018 against nine metrics like life expectancy, infant mortality, happiness, economic performance and more.
What they found: Increased use and well-being move in tandem. But that correlation ends at consumption levels far below the average in the United States and other wealthy nations.
The big picture: Billions of people need more energy access to boost well-being. Roughly 1.2 billion lack electricity access and 2.7 billion use dangerous, polluting stoves.
"That billions of other people could in principle reduce energy use with little or no loss in health, happiness, or other outcomes is more surprising, reducing the need for some additional energy infrastructure and increasing global equity," it states.
Zoom in: Global average per-capita energy use is 79 gigajoules (GJ) annually. Dozens of countries are below this amount.
Performance under almost all metrics improves steeply with greater access but plateaus below that level. The U.S. averages 284 GJ annually per capita, per a Stanford summary.
The bottom line: "If distributed equitably, today's average global energy consumption of 79 GJ person could, in principle, allow everyone on Earth to realize 95% or more of maximum performance across all metrics."
5. Dangerous storm taking shape across the Plains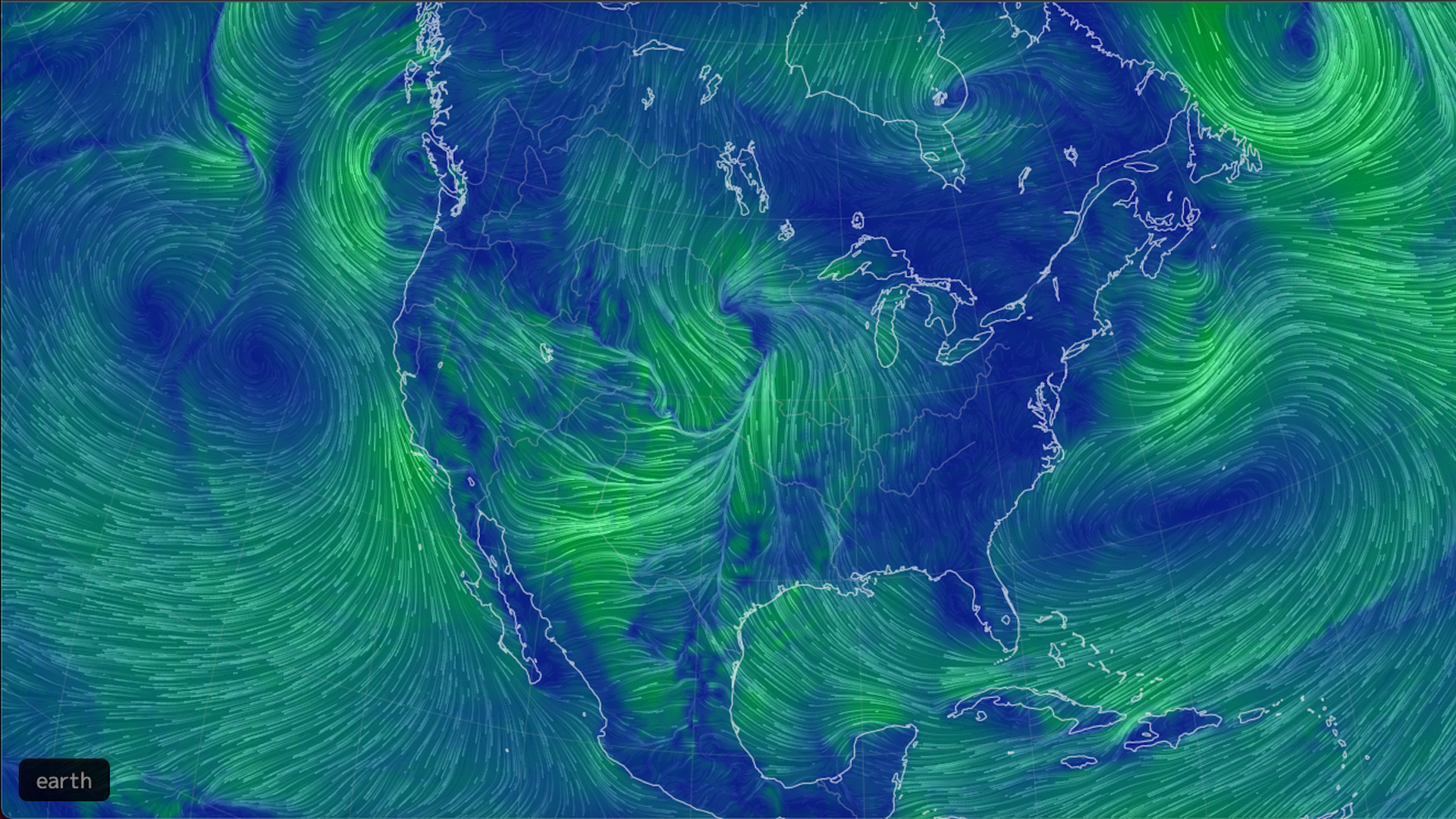 A far-reaching storm will affect much of the West and Plains today, from the Canadian to the Mexican border, Andrew writes.
Why it matters: The array of hazards is unusual even for the typically volatile spring in the U.S., with everything from wildfires to a multiday severe thunderstorm outbreak and, for some, even blizzard conditions likely.
Threat level: Certain types of extreme weather events, including compound events with multiple hazards occurring at once, are a growing threat with climate change.
The big picture: Nearly 9 million people are under red flag warnings for dangerous fire weather conditions today, due to dry conditions and strong winds. West Texas could be especially hard hit, along with parts of Oklahoma and western Nebraska.
A raging blizzard is on tap for North Dakota, where the National Weather Service is warning of "extreme impacts" from two to three feet of snow, and an all-time state April snowfall record could be set.
After the most tornadoes occurred in March in the U.S., more severe weather is expected from central Texas to Iowa today, moving eastward tomorrow.
6. ☀️ Solar bitcoin mining in Texas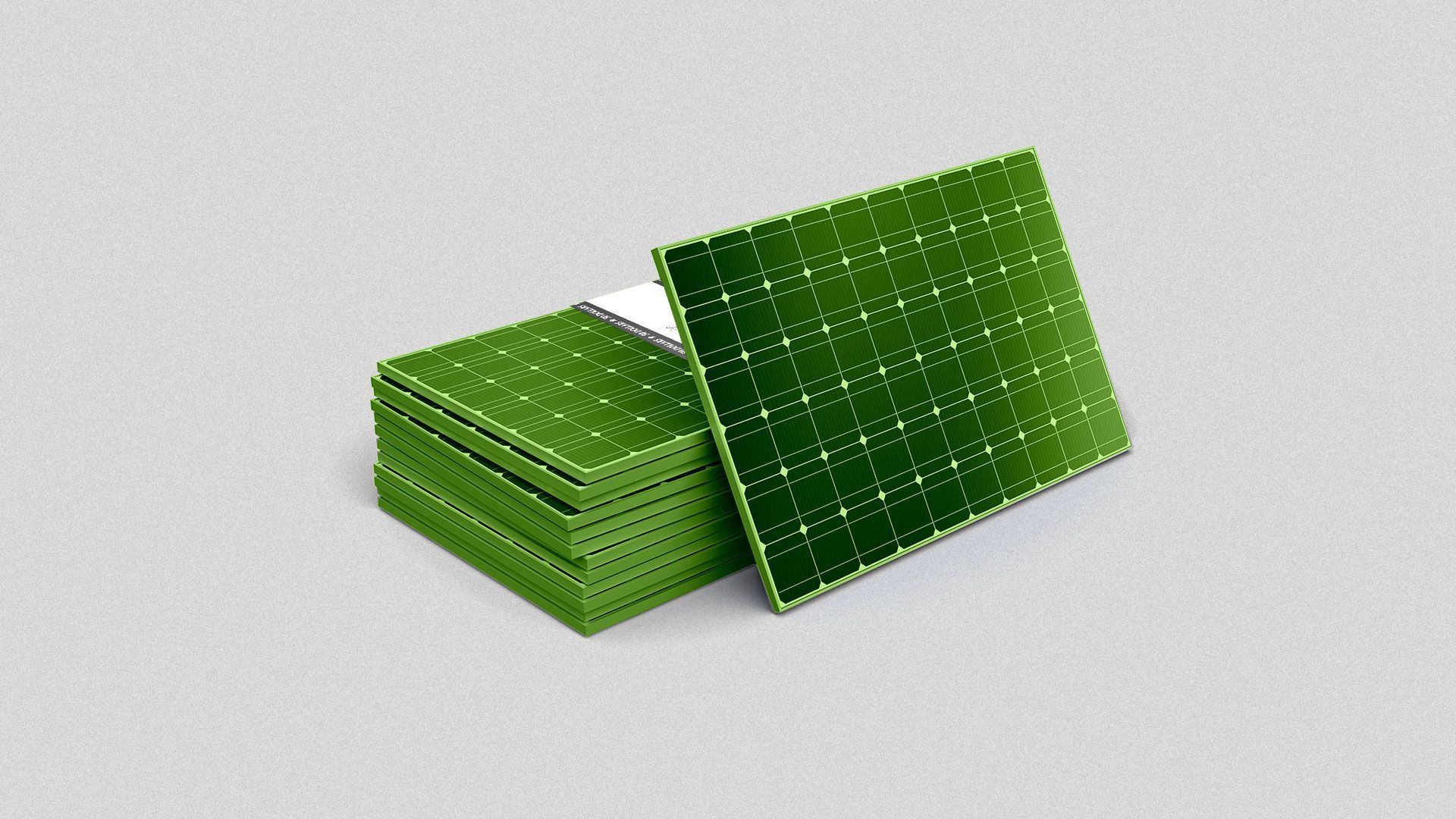 Block (formerly Square) and Blockstream (a long-time bitcoin company) have agreed to co-finance a pilot project to mine bitcoin off the electric grid in an all-solar facility, Axios' Brady Dale reports.
Why it matters: Bitcoin's energy thirst has become hotly controversial, but some bitcoiners argue the technology can help finance further development of renewable energy.
The big picture: Mining refers to bitcoin's "consensus mechanism," where computers compete to solve ever more difficult puzzles to win the right to add the next set of entries to bitcoin's ledger and earn fresh new bitcoins.
How it works: Blockstream's Adam Back told CNBC the new facility would be a $12 million project, built using Tesla technology.
A CNBC report suggests the facility would be in a West Texas area so thinly populated it's unlikely solar facilities would ever get built there otherwise, despite ample space and sunshine.
That's because "a significant part of the electricity is lost when transmitted over vast distances. That's where a bitcoin miner comes into the picture," Jaran Mellerud, an analyst at Arcane Research, tells Axios.
Sign up for the great new Axios Crypto newsletter, where this item first appeared.