Axios Generate
April 07, 2023
🍺 Made it! Today's newsletter has a Smart Brevity count of 1,120 words, 4 minutes.
🗓️ Join Axios' Niala Boodhoo Wednesday, April 12, at 1pm GMT (9am ET) in Oxford, U.K., at the Skoll World Forum for an event laying out a global road map for solving some of the world's biggest problems. Register to attend.
🎶 Happy birthday to John Oates of the brilliant Hall & Oates, who have this week's final intro tune ...
1 big thing: Electrifying cars without driving the grid off a cliff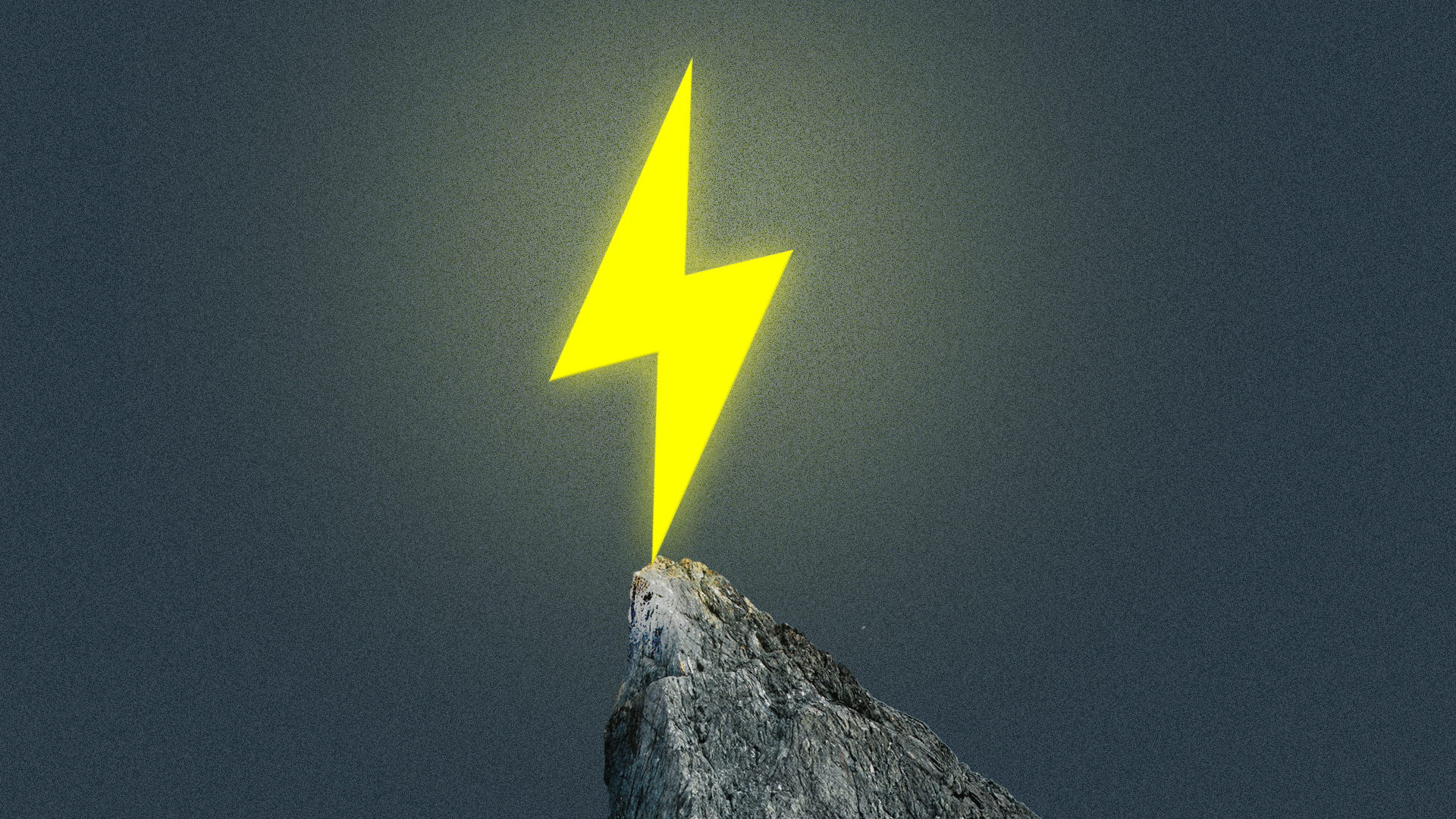 Here's a wild stat: Barclays estimates converting the entire U.S. light-duty fleet — cars, SUVs, pickups and vans — to electric vehicles would boost power demand by 30%, Ben writes.
Why it matters: EVs are a small share U.S. sales for now, so even if that's accurate, gaming out a 100% transition is more of a thought exercise.
But it gets to a very real challenge: adding passenger EVs — and ultimately heavy-duty vehicles — to aging grids already facing multiple hurdles.
Threat level: "EVs are set to become a rather large, unique, and potentially disruptive load," Barclays finds.
Unmanaged charging will mean "sharper, higher, and more frequent power demand peaks," higher costs and more emissions, the bank added.
Zoom out: Recent years brought examples of grid vulnerabilities, and outages with existing demand.
They range from wildfires in California, to the 2021 Texas freeze, to attacks on substations in several states (which exposed how easy it could be for bad actors to cripple the U.S.'s power infrastructure on a wider scale).
Now, EVs are rising as power managers are tackling renewables integration, climate change, infrastructure attacks and the push to electrify appliances that now burn fossil fuels.
State of play: EV backers say it's possible to simultaneously make grids cleaner, more reliable and decarbonize transport and homes.
"The potential for transportation electrification and the growth of EVs to impact the grid is real, and so we need to be very smart today about how we're planning for EV deployment," said Sara Baldwin of the firm Energy Innovation.
Fully electric vehicles had grown to 8% of U.S. sales last December, per the Alliance for Automotive Innovation, an industry group. The White House wants zero-emission vehicles to be 50% of sales by 2030.
Yes, but: EVs are not a big enough source yet to affect reliability, said Emily Sanford Fisher of the Edison Electric Institute, which represents investor-owned utilities.
Fisher, Barclays and others cite ways to manage the growing demands.
One is "time of use" pricing programs in California and elsewhere that create incentives for plugging in outside of demand peaks. "A lot of states are contemplating those kinds of price signals to help people charge at the most optimum time," she said.
Another is "bidirectional" tech that allows EVs to strengthen grids — and even power drivers' homes during outages — with energy stored in batteries. EVs, including the Ford F-150, are beginning to have these features.
The intrigue: Fisher's watching electrification of corporate and government fleets, which can bring localized need for new or upgraded equipment like distribution transformers and substations.
What we're watching: Integrating EVs is getting lots of attention from policymakers and utilities — EEI even has a CEO-level task force.
The 2021 infrastructure law has billions for charging, but also managing impacts.
One example: the $3 billion for an existing smart grid grant program broadens eligible areas to include EV integration.
The bottom line: "When I talk to utilities, there is a desire to have the tools to build the system we need in the future, but we just don't have them in place yet," says Melissa Lott of Columbia's Center on Global Energy Policy.
2. Cold can't stop crops
Plants have a built-in "coping mechanism" — one that helps them better endure cold temperatures, Axios' Ayurella Horn-Muller reports.
Why it matters: Crops deploy many mechanisms to adapt to low and freezing temperatures.
The latest: Photosynthesizing plants have evolved their "own way of making cold mornings tolerable" through an evolutionary cold "coping mechanism," according to a new study in the journal Nature Plants.
By analyzing how colder temperatures are communicated to chloroplasts — the site of photosynthesis inside a plant cell — authors identified what they call a "signaling pathway" that shares information through a plant, helping to fortify it against damaging environmental impacts.
What's next: Researchers are investigating whether this can be applied to further expand cold tolerance in crops such as maize, which is known to be highly sensitive to cold stress.
State of play: The study follows last month's landmark British ruling that facilitates the expansion of precision breeding tech.
3. Oil giants to SCOTUS: Biden is virtue signaling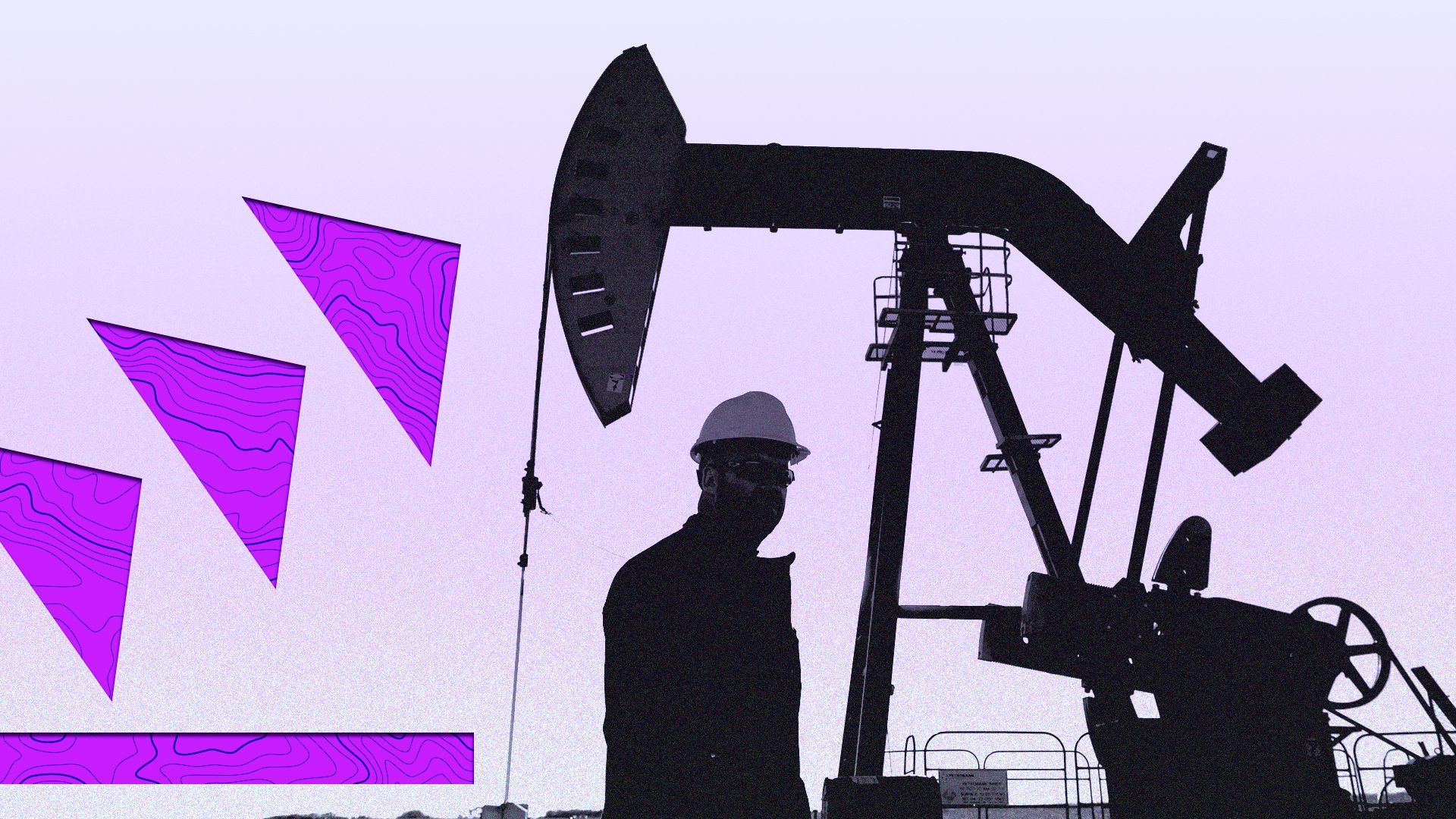 Huge oil companies, in a Supreme Court filing, are bashing the Biden administration posture that various city and state climate lawsuits against the industry should be heard in state courts, Ben writes.
Why it matters: This week's brief is the latest move in a high-stakes industry petition to persuade the high court to hear a case on the venue questions.
Driving the news: Lawyers for Exxon and Suncor — who face litigation from city and county officials in Boulder, Colo. — say the Biden administration "casually junked" the Trump-era stance out of a "desire to signal virtue to political bedfellows who are behind these lawsuits."
The big picture: State and local governments, in roughly two dozen cases nationwide, are seeking damages from various companies for climate-related harms.
Oil companies want the cases heard in federal instead of state courts, which are generally seen as friendlier venues for plaintiffs. Reuters has more.
4. Toyota's electric pivot and more EV notes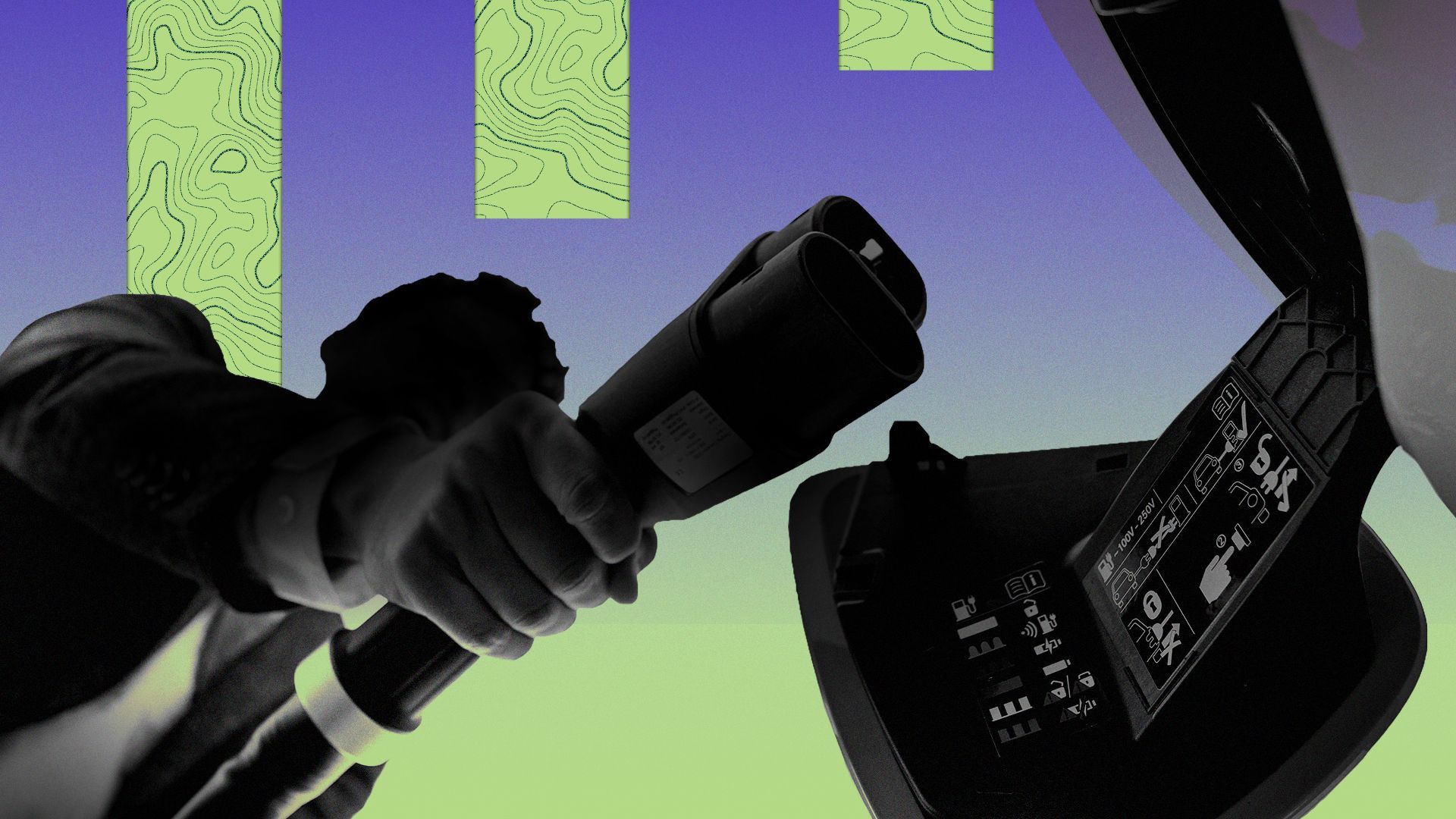 ⚡ Toyota announced today that it's rolling out 10 new all-electric models by 2026 as it aims for 1.5 million annual electric sales by then, Ben writes.
Why it matters: The auto giant is viewed as lagging behind rivals in the EV race. Reuters reports it's now "aiming for steep growth in a market where it has long been lapped by rivals."
👀 Biden officials plans to unveil vehicle emissions regulations next week that cover model years 2027-2032, Bloomberg reports.
The big picture: The rules won't mandate specific technologies, but EVs "are seen as a key way to fulfill the requirements," the story states.
📉 "Tesla lowered prices for its electric cars as the U.S. prepares to introduce stricter rules to qualify for a tax credit for the vehicles," Barron's reports.
5. Charted: Community solar feels the love
Community solar projects were already projected to grow sharply even before Thursday's big announcement of a deal to expand deployment, Ben writes.
🏃🏽‍♀️ Catch up fast: Developer Summit Ridge Energy, procuring panels from Qcells, yesterday unveiled plans for projects in multiple states totaling 1,200 megawatts of capacity in next several years.
🖼️ The big picture: The chart above shows projected growth, not including Thursday's deal.
Why it matters: Community projects provide solar to people who can't install panels because they live in multi-unit buildings or aren't homeowners.
Multiple customers subscribe to power from an off-site project and receive credits on their bills.
📬 Did a friend send you this newsletter? Welcome, please sign up.
🙏 Thanks to Lisa Hornung and Javier E. David for edits to today's edition.