September 18, 2018
Good morning and welcome back!
Situational awareness: "Oil prices oscillated between losses and gains Tuesday morning, amid escalating trade tensions between the U.S. and China," per the Wall Street Journal.
And, yesterday marked the 1991 release date of the Guns N' Roses' "Use Your Illusion I & II." So my favorite track from the double-album is today's intro tune...
1 big thing: An EV up-and-comer makes its move...

Let's unpack yesterday's news that Saudi Arabia's sovereign wealth fund (PIF) plans to pour over $1 billion into the electric vehicle startup Lucid Motors, a potential Tesla rival that hopes to launch commercial production of a luxury sedan in 2020.
The PIF is, of course, the same fund that Tesla CEO Elon Musk famously said was on the cusp of funding his quickly-aborted, take-private plan.
Lucid Motors' CTO Peter Rawlinson, a Tesla alum, went on a PR offensive yesterday to talk up what it hopes to accomplish with the Saudi cash.
The details: Lucid hopes to bring the car into commercial production at an Arizona factory in 2020.
The initial models are expected to have a price range north of $100,000 and Lucid says they'll have a 400-mile range, with the company eventually planning a base model for around half that cost with shorter range.
Yes, but: The Saudi investment is big, but until Lucid gets into commercial production and all the challenges that entails, potential remains...potential.
On the record: Highlights of some of Rawlinson's comments yesterday...
What's next: He told Bloomberg TV that news is coming soon about charging plans. "We are going to announce very shortly a great partner that we are going to partner with for our super-charger, our fast-charging network, right throughout the US," he said.
Buzz: Take this one with a large grain of salt, but he's arguing that there's a wholly untapped opening on the high end of the market. "Lucid will offer the first full luxury EV, and that luxury market is huge worldwide," Rawlinson told CNN.
The big question: How exactly this funding will fit in with Saudi Arabia's plan to use investments — including several in the tech sector — to diversify its crude-dominated economy.
Rawlinson, in the Bloomberg interview, dropped at best a slight hint, noting they would "explore possibilities where we can work together."
Last night, I asked Saudi expert Ellen Wald, author of the recent book "Saudi, Inc.," what that could mean. She emailed:
"It is possible that Lucid could collaborate with some Saudi research institutions in the future — possibly [King Adbullah University of Science and Technology] or in the longer-term NEOM, if and when it gets off the ground," referring to plans for a futuristic, high-tech industrial city.
"At some point in the future, particularly if the PIF were to increase its investment in the company, it would not be surprising if Saudi Arabia would insist that some aspect of production take place in the kingdom."
Go deeper: AP wrote a good background piece on Lucid's plans.
2. ...and highlights Tesla's perilous days ahead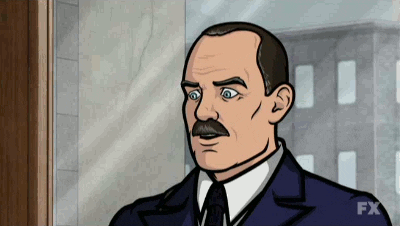 Tesla is facing not only new possible competition from Lucid and others, but it's still trying to repair damage from Musk's self-inflicted wounds.
Why it matters: Tesla is in one of the rockiest stretches of its 15-year history as it seeks to show consistent and well-executed Model 3 production increases and to make good on Musk's promise of imminent profitability.
Driving the news: Just hours after PIF announced its investment into Lucid, there was news that a British cave diver who played a role in rescuing the Thai boys soccer team is suing Musk over his baseless accusations of pedophilia.
Threat level: The lawsuit underscores how Musk's erratic behavior is a distraction at a critical time. And, this is compounded by the continued fallout from the take-private fiasco, which has brought an SEC inquiry over Musk's claim that he had "funding secured."
The intrigue: Via the Washington Post, "The lawsuit could amplify calls for Tesla to install a high-ranking executive or co-captain who could keep Musk's more self-destructive instincts in check."
The big picture: On the competitive side, don't forget that Tesla is by far the biggest player in the U.S. EV market today and has lots of European growth potential.
Nonetheless, the Lucid news shows how the EV field is getting more crowded as startups and legacy automakers — like Audi — plan new models at various price points.
A couple of noteworthy pieces about Tesla's competitive position...
Over in Bloomberg's opinion section, Liam Denning writes that "Lucid's funding is a reminder that Tesla has a target on its back." He notes that despite Tesla's powerful U.S. position, "operational snafus mean it isn't capitalizing on the current window of opportunity the way it was supposed to."
Yes, but: Per MarketWatch,
Tesla Inc. faces no competition at present, and when it does it will be able to hold its own, analysts at Bernstein said in a note Monday. ...
What should keep Tesla investors worried? Execution rather than competition, the Bernstein analysts said.
3. A carbon price warning from OECD
A new report this morning from the OECD takes stock of carbon pricing efforts worldwide and sounds the alarm
Why it matters: "[T]oday's carbon prices — while slowly rising — are still too low to have a significant impact on curbing climate change," a summary states.
The report looks at carbon pricing efforts — that is, taxes or emissions-trading — across 42 countries and what they call the "gap" between prices and the real impact of emissions.
By the numbers: Even compared to a relatively modest, $35 per ton "benchmark" carbon price, the aggregate "gap" between that benchmark and the actual price is 76.5%.
What they're saying: "The gulf between today's carbon prices and the actual cost of emissions to our planet is unacceptable," OECD Secretary-General Angel Gurría said in a statement.
"We are wasting an opportunity to steer our economies along a low-carbon growth path and losing precious time with every day that passes."
Yes, but: The report says that while this gap is declining at a "snail's pace," there are nonetheless "reasons to be cheerful."
"New carbon pricing initiatives have the potential to significantly reduce the carbon pricing gap," it states.
One major development is that "nationwide emissions trading in China could lead to a significant drop of the global carbon pricing gap, to 63% in the early 2020s."
Go deeper: Reuters has more here.
4. Three perspectives on shale
"As we beat our chests about American energy independence, the reliance on the capital markets is really worth thinking about."
Quoted: That's Bethany McLean, author of the new book "Saudi America: The Truth About Fracking and How It's Changing the World," in this newly published interview with E&E News.
Flashback: We recently looked at McLean's view and some of the pushback against it here.
Rising: Per Reuters, "Oil output from seven major shale formations in the United States is expected to rise by 79,000 barrels per day to 7.6 million bpd in October, the U.S. Energy Information Administration said Monday."
Yes, but: I've noticed that the rates of projected increase from the Permian Basin have been slowing down.
EIA sees Permian production rising by 31,000 barrels per day in October, which is similar to the prior month's estimated increase, but smaller than EIA's projections in their monthly reports earlier in the year.
Buying: The new episode of the consultancy Wood Mackenzie's podcast looks at corporate dealmaking in the Permian and concludes a "second wave of consolidation now appears to be underway."
5. Narrowing in on zero-emissions fossil fuels
Sarah E. Hunt of the Joseph Rainey Center for Public Policy writes for Axios Expert Voices ... A 50 megawatt, zero-emissions natural gas demonstration plant near La Porte, Texas, had its first successful fire in May.
NetPower, the company that owns the plant, has set a goal to deploy 300-megawatt commercial-scale plants around the world beginning as early as 2021, and says its technology should work with coal, too.
Why it Matters: Researchers have sought for decades to realize the potential of carbon capture technology to make fossil fuels into a cost-competitive, zero-emissions power source.
If NetPower's technology keeps working, this dream could become reality. Implementing such a technology could make a significant dent in global carbon emissions, given that the Energy Information Administration expects fossil fuels to account for more than three-quarters of world energy consumption through 2040.
The details: NetPower's project employs the Allam Cycle, an innovative process that enables the plant to run its turbine using its own sequestered, pressurized CO2 as working fluid rather than steam.
This unique feature makes the emissions capture an integral part of the combustion process. (A technical explanation of the Allam Cycle is available here.)
Go deeper: Read Hunt's full piece in the Axios stream.