Good morning and welcome back!
Today marks 45 years since Barry White released his debut album "I've Got So Much To Give," so he'll get things started today . . .
https://www.axios.com/newsletters/axios-generate-0d039b89-65d0-4e65-8d96-d2e84ee4337a.html?chunk=0#story0
Energy markets are getting harder to predict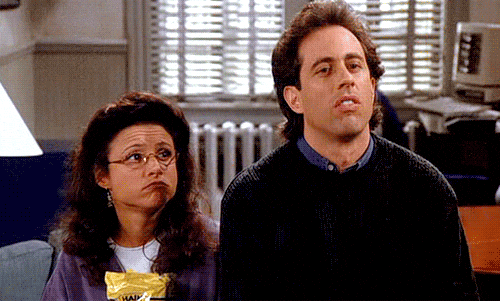 Oil, gas and electricity markets in the U.S. showed more yearly volatility and proved tougher for Energy Department analysts to predict from 2005 to 2014 compared with preceding decades, new research published in the journal Nature Energy shows.
Why it matters: The results underscore the challenges facing policymakers, and companies making investment decisions that "influence the cost, and environmental and health impacts of the US energy system for decades," the paper states.
"Understanding historical changes in the projected and actual values of key energy quantities can help decision-makers create robust strategies for a deeply uncertain future," write the three Carnegie Mellon University authors.
"This turbulence may or may not continue. However, this analysis should serve as a stark reminder of the importance of considering the possibility of further surprises when planning for the future," they conclude.
What they did: The paper explores decades of U.S. data on prices, production and use of oil, gas and coal; electricity prices and demand; transportation fuels and more, totaling 17 separate categories.
Their analyses looked at two types of "extreme" changes in these categories. One was the largest cases of year-over-year volatility. The other was the biggest misses in annual Energy Information Administration long-term outlooks — in which the errors were outside of the 95% range of prior errors for a given topic.
https://www.axios.com/newsletters/axios-generate-0d039b89-65d0-4e65-8d96-d2e84ee4337a.html?chunk=1#story1
Shell envisions how its products could fade away
Amy Harder reports on one possible future...
Coal, oil and natural gas demand would plummet within the next couple of decades, according to a new report Royal Dutch Shell released Monday, envisioning a future where world leaders cut greenhouse gas emissions as laid out in the 2015 Paris climate deal.
Why it matters: This is a company sketching a potential future where its primary products precipitously drop in use. That's like McDonald's imagining a future without beef hamburgers. Meanwhile, Shell is one of the most aggressive global hydrocarbon producers addressing climate change by investing in other energy technologies.
Yes, but: The report is not a forecast for what Shell thinks will happen. It's a possible future if greenhouse gas emissions are cut dramatically through aggressive and coordinated government policies to produce a net zero emissions from energy use by 2070. That's a herculean "if" statement given the lack of movement on this issue. This latest scenario is the most ambitious compared with two others Shell issued in 2013.
Highlights of this hypothetical future:
Governments adopt carbon taxes just under $50 per ton by 2030 that reach $200 by 2070.
Global coal demand has already peaked, oil demand peaks around 2025 and natural gas peaks around 2035.
Solar becomes the dominant energy source around 2055.
The shift to renewable energy is "affordable, being well within historical spending on the new energy system as a share of global GDP."
https://www.axios.com/newsletters/axios-generate-0d039b89-65d0-4e65-8d96-d2e84ee4337a.html?chunk=2#story2
One big idea: How EVs could help oil majors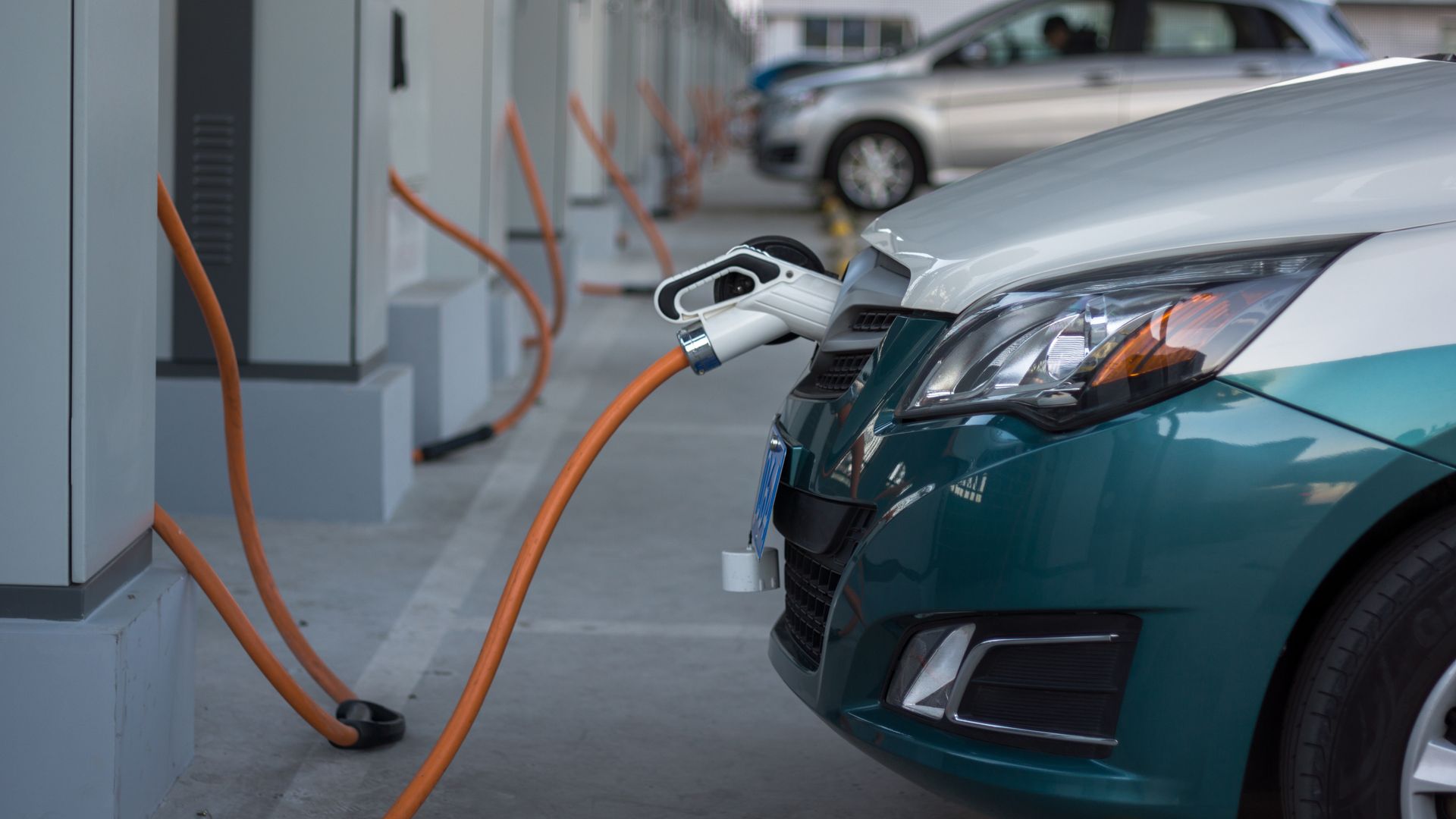 Counterintuitive: A new analysis by Goldman Sachs looks at how the perception that low-carbon energy would cut future oil demand — especially via electric vehicles — could actually boost the finances of the world's most powerful oil companies over the coming decade or so.
Why it matters: The lengthy report and that counterintuitive conclusion underscore the complicated interplay between powerful legacy companies, emerging technologies and market behavior.
Big picture: It looks back at industry investment cycles over the past 40+ years: expansion, contraction, and one now taking hold again after the downturn called "restraint."
Winners and losers: This heralds the start of a "new golden age" for the "reborn seven sisters," referring to ExxonMobil, Shell, Chevron, BP, Total, Equinor and Eni, the research predicts. Historically, the majors perform best financially during "restraint" phases.
Where EVs come in: One part of the report looks at how prospect of energy decarbonization, especially the focus on EVs, is among the forces helping to disincentivize investments in big, expensive supply projects. This will continue recent years of low investment in new supply projects.
The verdict: "Decarbonization and EVs could be the best thing that's ever happened to Big Oil," the Goldman Sachs analysis led by Michele Della Vigna notes.
Go deeper: Read my full story here and check out Bloomberg's piece here.
https://www.axios.com/newsletters/axios-generate-0d039b89-65d0-4e65-8d96-d2e84ee4337a.html?chunk=3#story3
New: Total's venture arm boosts Chinese presence
Breaking this morning: The venture arm of French multinational oil major Total announced it's committing $50 million as part of an agreement to launch an emerging energy investment fund focused on China.
The players: Total Energy Ventures, China's Hubei High Technology Investment Guiding Fund Management Co., and the private equity firm Cathay Capital unveiled plans for the Cathay Smart Energy Fund.
Driving the news: It will focus on emerging tech and "new business models" around renewables, storage, distributed energy and more, the announcement states, noting it will enable Total to explore new opportunities in China.
The bottom line: Total and Hubei High Tech are each committing around $50 million, with plans for other partners to join and bring the amount of capital to around $250 million.
https://www.axios.com/newsletters/axios-generate-0d039b89-65d0-4e65-8d96-d2e84ee4337a.html?chunk=4#story4
Cash boost for geothermal startup Dandelion
Also breaking this morning: The residential geothermal company Dandelion has raised another $4.5 million and added energy tech entrepreneur Daniel Yates as an executive board member and investor.
Big picture: New York-based Dandelion — which spun out of Alphabet's R&D arm last year — said the new round brings total funding to $6.5 million. Yates, the former CEO and co-founder of Opower that provides energy efficiency software to utilities, will bring experience in scaling an energy tech startup into something much larger.
One level deeper: The company is marketing geothermal heating and cooling to displace electric and fossil fuel-based systems, including propane and fuel oil common in the northeast.
The company has around 70 contracts signed, and dozens of those systems have already been installed, a spokeswoman said.
https://www.axios.com/newsletters/axios-generate-0d039b89-65d0-4e65-8d96-d2e84ee4337a.html?chunk=5#story5
On my screen: gas market, deepwater, Tesla truck
Natural gas: This Center for Strategic and International Studies piece by Nikos Tsafos offers a lucid look at why it's still too early to proclaim arrival of a truly global natural gas market, despite the growth in LNG.
One helpful stat: "Only 30 percent of the gas consumed in the world crosses a border; the equivalent for oil is over 70 percent."
Offshore oil: Bloomberg looks at how Chevron sees Gulf of Mexico deepwater projects becoming competitive with onshore shale, noting efforts to bring oil from new wells through long pipelines to older platforms.
"By lopping off the billions it would cost to construct each new platform, offshore exploration begins to make economic sense again," the story notes.
EVs: Per Investor's Business Daily, "Tesla (TSLA) received a reservation request from FedEx (FDX) for 20 of its big-rig electric trucks, but that wasn't enough to keep Tesla stock from hitting a 10-month low Monday."
Storage: The Financial Times reports Tuesday that French power giant EDF plans to invest 8 billion euros by 2035 to expand electricity storage.
"EDF will aim to develop 10 gigawatts (GW) of additional storage around the world by 2035, on top of the 5GW it already operates," the paper reports.
EPA: The New York Times looks at a controversial EPA policy that would place new restrictions on the types of scientific analysis used in regulatory decisions.