Axios Generate
March 03, 2021
Good morning! Today's Smart Brevity count is 1,272 words, < 5 minutes.
🚨Breaking: GOP Sen. Susan Collins said Wednesday she'll vote for Deb Haaland, President Biden's nominee for Interior secretary, bolstering her already strong odds of confirmation. Haaland would be the first Native American cabinet secretary.
🎤 And that this moment in 1972, Al Green was ending two-plus months at #1 on Billboard's R&B charts with today's all-timer of an intro tune...
1 big thing: Exxon claims it's well-positioned amid investor pressure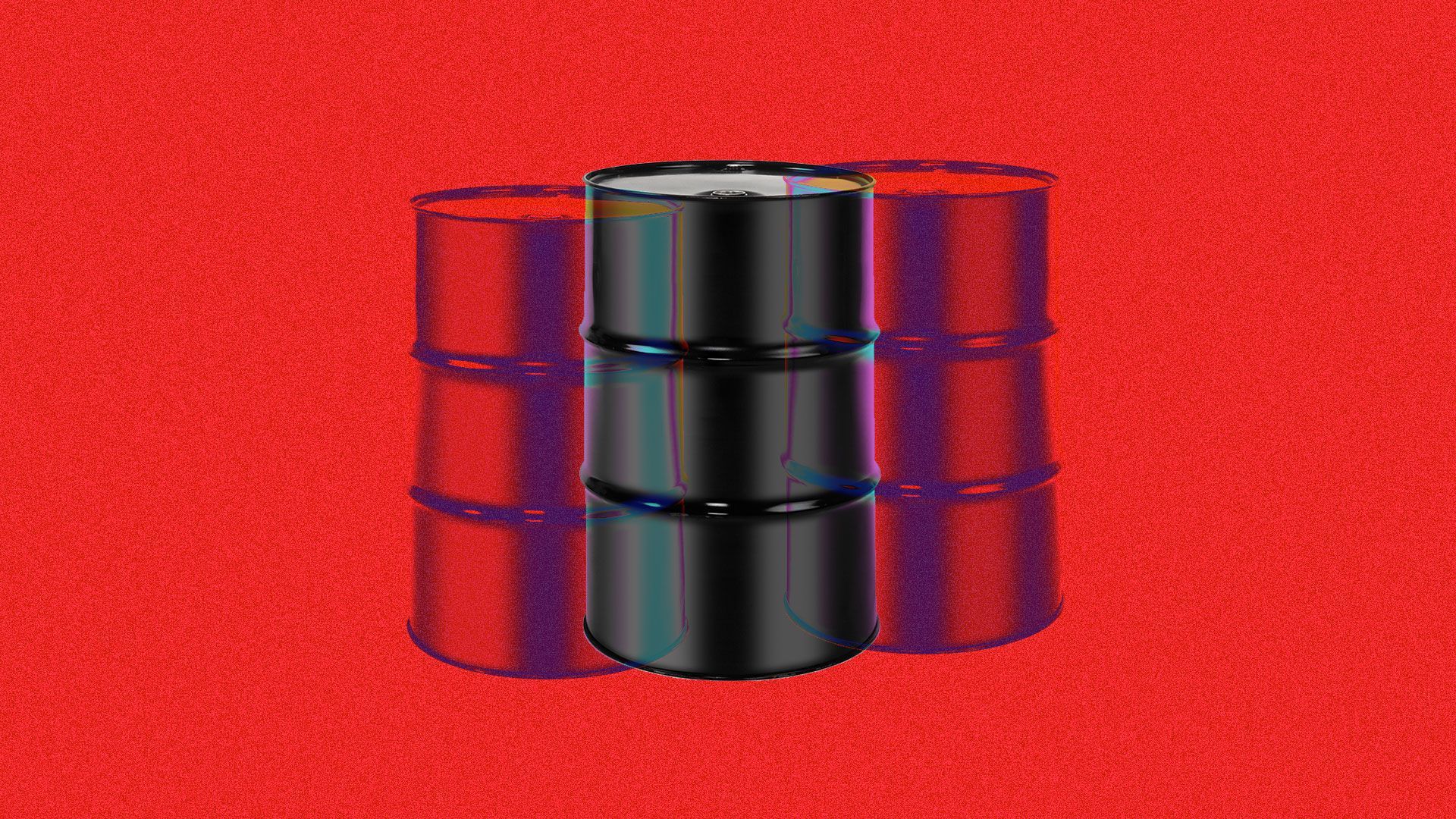 ExxonMobil said Wednesday that its oil-and-gas development plans will create good returns even at modest oil prices as the company looks to win back investor confidence after several rocky years.
Driving the news: The company, just ahead of an investor presentation this morning, said its investments are designed to generate returns of over 30% and touted its spending reductions.
"90 percent of our upstream investments in resource additions, including in Guyana, Brazil and the U.S. Permian Basin, generate a 10 percent return at $35 per barrel or less," CEO Darren Woods said in a statement.
The company said it expects to continue increasing dividends while cutting debt over the next half-decade.
Exxon did not announce another round of capital spending cuts beyond previously released plans to spend $16-19 billion this year and $20-$25 billion yearly through 2025 — amounts far below its pre-pandemic projections.
Where it stands: Exxon's stock has been rising in recent months, but Bloomberg notes this morning that it "has a lot of work still to do to regain its reputation as one of Wall Street's most reliable cash cows."
The intrigue: A large chunk of Exxon's investor presentation is devoted to discussion of climate and low-emissions tech, signaling how it is seeking to respond to criticism that it's doing far too little. (And Bloomberg's Javier Blas tallies their semantic evolution.)
Today's rollout comes after the company announced two new board members earlier in the week.
It's also vowing to boost investment in carbon capture tech in the coming years. But our standard caveat applies: Low-emissions projects remain a small part of oil majors' spending compared to their core fossil business lines.
But, but, but: The efforts are unlikely to be enough to sway at least some activist investors, who say the company is still moving too slowly on energy transition and capital discipline.
"While ExxonMobil has now conceded the need for board change, what is missing are directors with diverse track records of success in the energy industry who can position the Company for success in a changing world," the investment firm Engine No. 1 said in a statement earlier this week.
2. A lot more batteries are coming onto power grids
U.S. additions of energy storage capacity shattered their previous records in the fourth quarter of 2020, per new data from the consultancy Wood Mackenzie.
Why it matters: It signals the growing mainstreaming of technologies that help integrate more renewables onto power grids, provide backup energy and other benefits.
By the numbers: 2,156 megawatt-hours came online in the final three months of the year, which is 182% higher than the prior quarter, according to the analysis released with the U.S. Energy Storage Association.
California is the largest market by far.
The big picture: Check out the chart above, which shows that the bulk of the growth came from "front-of-the-meter" systems — that is, storage that's used directly on the power grid.
The balance is residential systems and commercial and industrial applications.
The intrigue: Consumer concerns about grid reliability are increasingly driving sales of residential backup power systems, including batteries.
"[T]he ability of solar-plus-storage to provide backup is increasingly driving sales even in markets without additional incentives, particularly states that suffer from regular power outages," Wood Mackenzie analyst Chloe Holden.
"We expect an uptick in home battery sales in Texas in the aftermath of February's devastating outages," Holden said in a statement alongside the data.
3. Biden's expanding climate team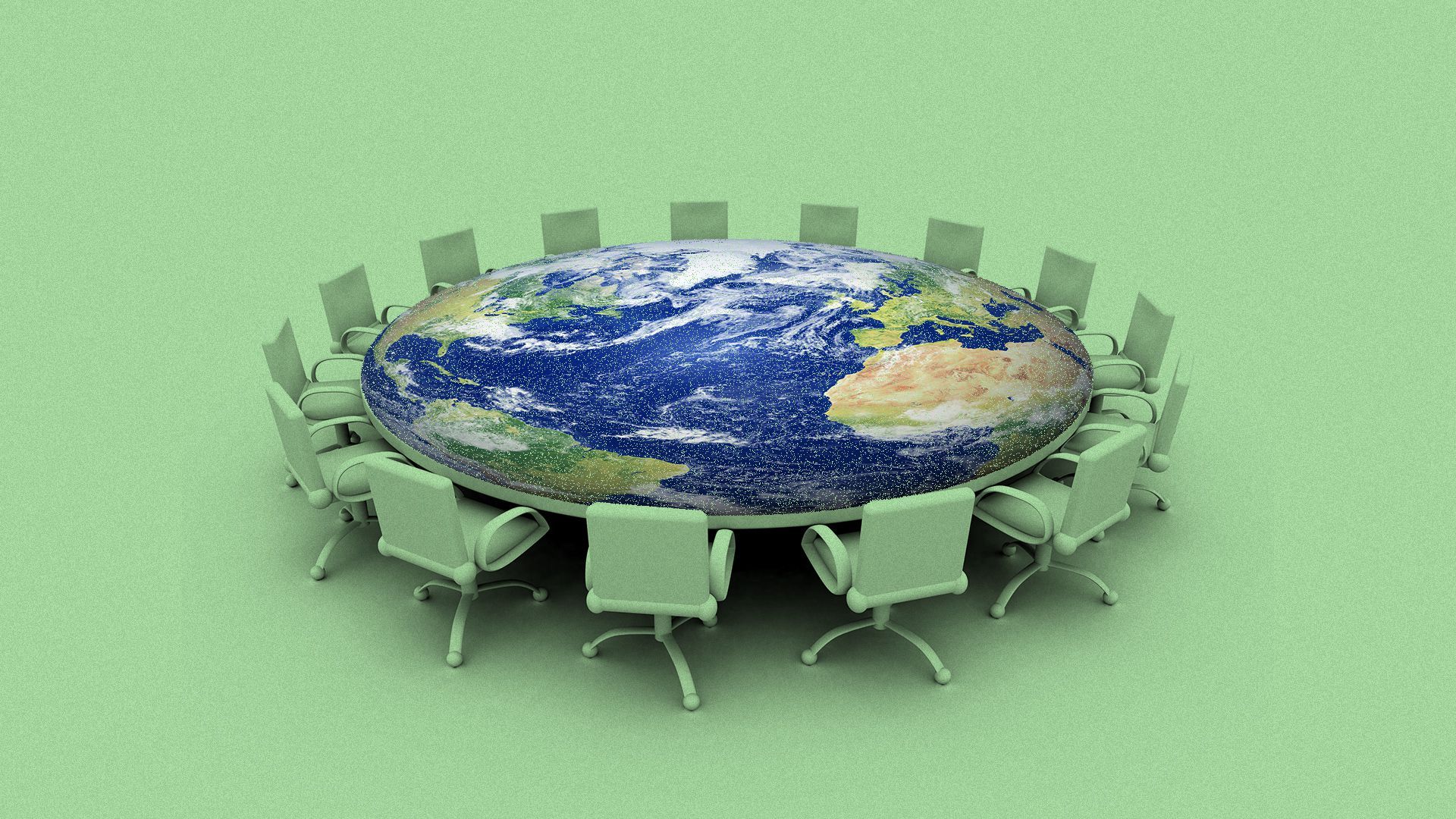 The Biden administration's team of climate experts is getting bigger still. New hires include...
Jane Flegal has joined the White House Council on Environmental Quality as senior director for industrial emissions.
She comes from a climate role at the William and Flora Hewlett Foundation and other affiliations include an adjunct role at Arizona State University, per LinkedIn.
Noah Kaufman is now a senior economist at the White House Council of Economic Advisers.
He's on leave from Columbia University's Center on Global Energy Policy.
Kaufman's a carbon pricing expert and has studied how those systems can work alongside other policies.
Catherine Wolfram is now the Treasury Department's deputy assistant secretary for climate and energy economics.
The UC-Berkeley economics professor's research has spanned topics like electricity in Kenya, Ghana and India, and U.S. energy efficiency, Treasury said.
Why it matters: President Biden's vowing a whole-of-government approach that weaves climate deeply into White House decision-making and the work of many agencies.
4. House Democrats' opening statement on climate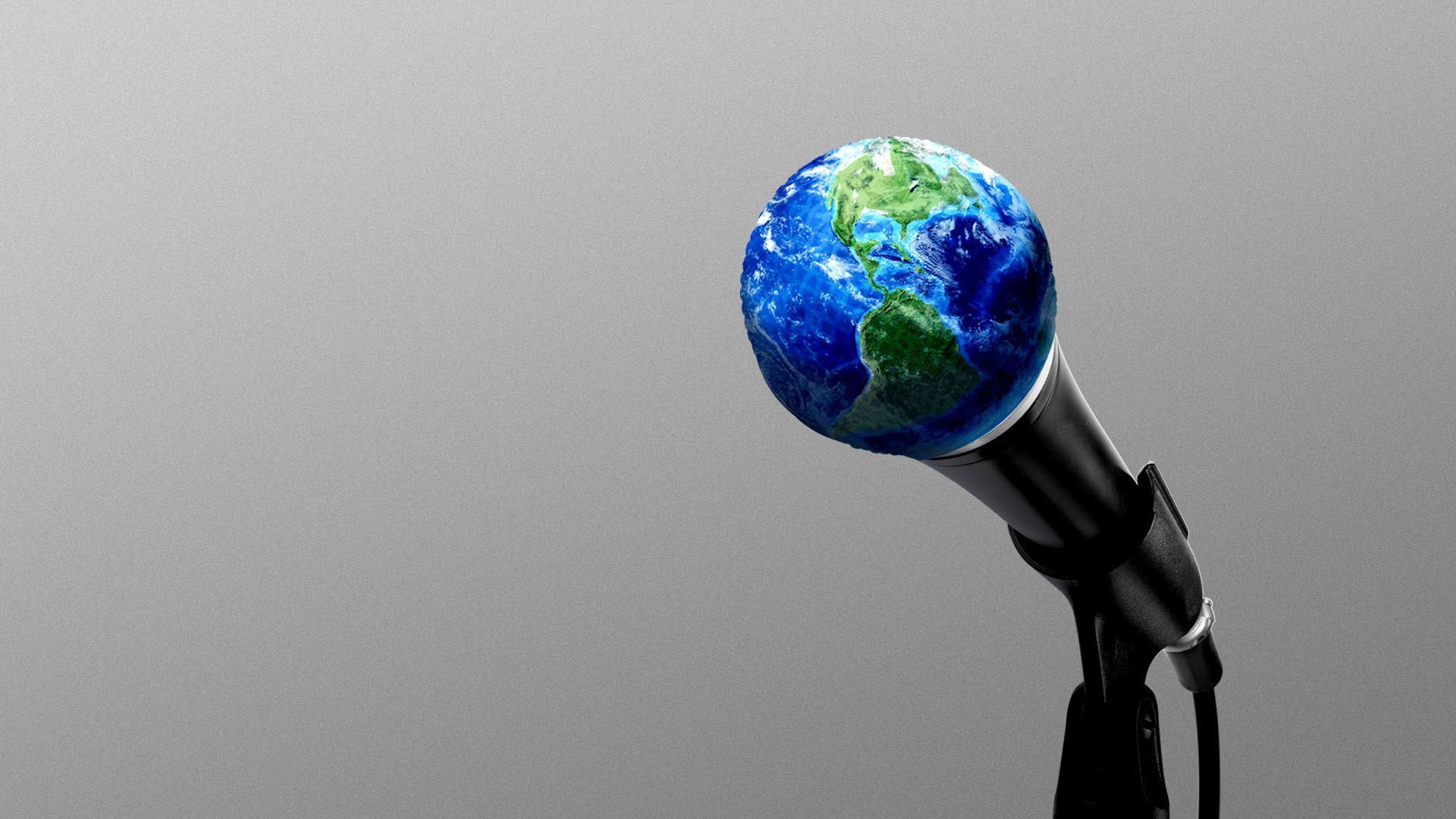 Senior House Democrats are floating a big climate bill that's consistent with President Biden's agenda, but it's more of a statement of goals than anything likely to become law as written.
Driving the news: One key pillar is a "clean electricity standard" (CES) that requires utilities to supply 100% of their power from zero-carbon sources by 2035.
That's 15 years sooner than a draft that the same Energy and Commerce Committee Democrats floated about a year ago.
The 2035 target — which would be an immensely heavy-lift — reflects Biden's position adopted last summer after negotiations with progressives.
The intrigue: Reuters reports that House Energy and Commerce Chairman Frank Pallone suggested senators could try and move the bill through reconciliation.
That's the process that makes certain budget and tax measures immune from Senate filibuster.
Several environmentalists recently released an analysis of how to craft a CES consistent with the narrow reconciliation rules.
Co-author Leah Stokes, a UC-Santa Barbara policy expert, said the bill's CES as written would not fit. But she said the measure is helping to set the agenda.
"It's about momentum around the clean electricity standard and really building on Joe Biden's campaign and showing that Congress is going to take up these specific targets and timetables," she tells Axios.
What's next: I won't try and capture the roughly 1,000-page bill, and a detailed Democratic summary is here.
But I'll be watching for other provisions that might fit within reconciliation, such as capitalizing a new "Clean Energy and Sustainability Accelerator" — or "green bank" — that would finance clean-tech deployment
Go deeper: Sweeping climate bill aims for zero carbon emissions by 2050 (Roll Call)
5. FedEx makes CO2 pledge and stakes Yale center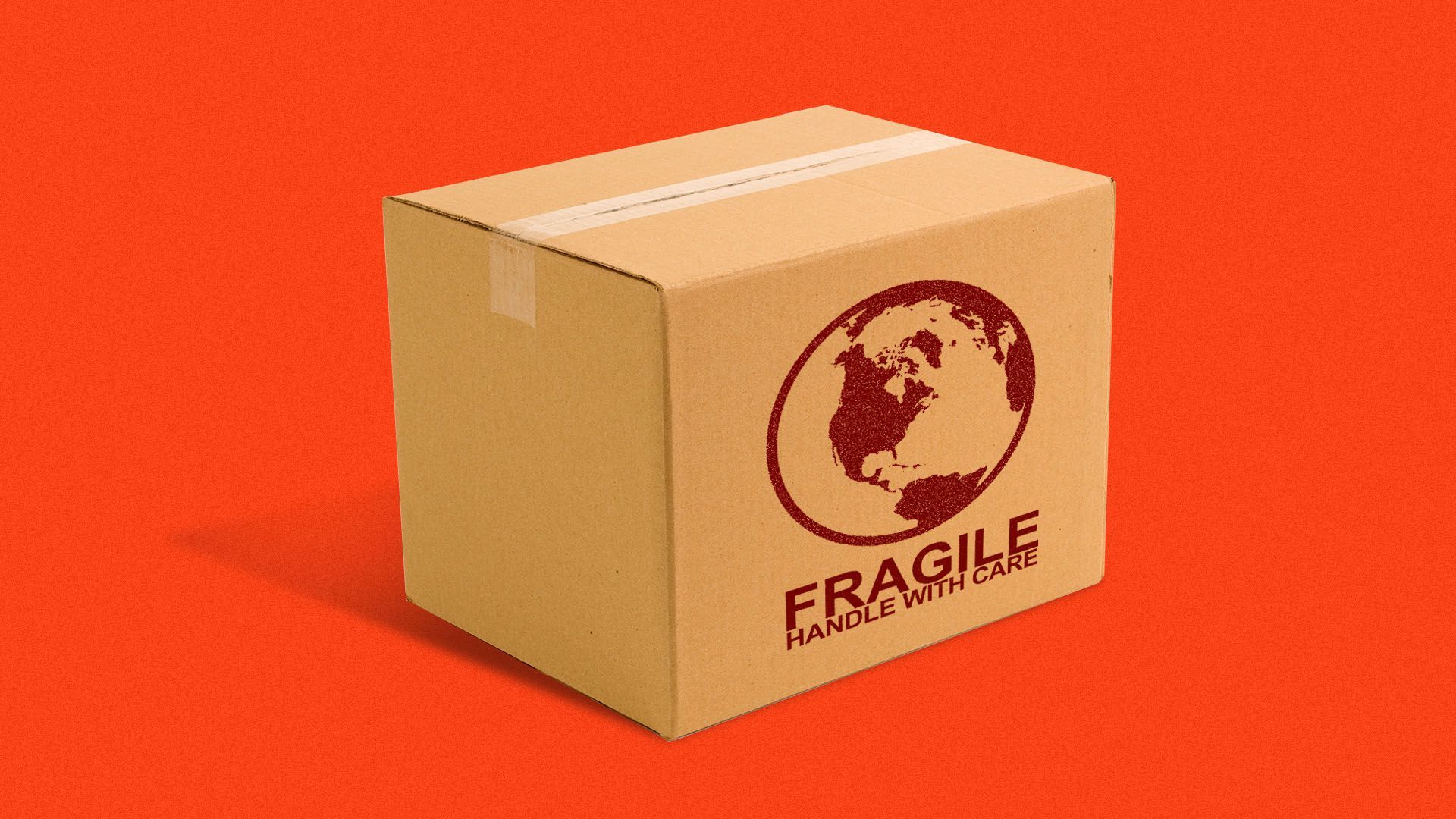 Package giant FedEx this morning said it hopes to become carbon-neutral across operations by 2040 and pledged $2 billion of "initial investments" toward the goal.
Why it matters: Flying and driving heavy stuff all over the place — FedEx says it's the world's largest cargo airline — has a substantial carbon footprint.
Amazon, which overlaps with FedEx in some ways, announced a target of net-zero by 2040 in 2019.
How it works: FedEx said one focus will be electric vehicles.
It hopes to have its parcel pickup and delivery fleet fully electrified by 2040, with interim goals like making 50% of new vehicle purchases electric by 2025.
Elsewhere, it's emphasizing less polluting aviation fuels, more efficient planes, making its thousands of buildings more efficient and buying more renewable power.
The intrigue: FedEx is also looking to expand the use of natural carbon sequestration systems.
It's giving Yale University $100 million to launch the Yale Center for Natural Carbon Capture that the school unveiled this morning.
The center aims to "develop interventions that enhance the Earth's abilities to store carbon and other methods that model natural processes," the announcement states.
How it works: Natural carbon sequestration means a lot of things. The announcement notes areas like...
Increasing CO2 update via practices like protecting growing new forests, more efficient photosynthesis, soil and farm management techniques, boosting earth's natural CO2 absorption in rock formations, and more.
6. VC news: efficient motors and Iron Man
Turntide Technologies, a startup that has developed highly efficient electric motors, just announced $80 million in funding to help expand development and production and apply the tech to new applications.
Driving the news: Investors in the funding round include Robert Downey Jr.'s Footprint Coalition Ventures and the Bill Gates-led Breakthrough Energy Ventures.
Other first-time investors include Keyframe Capital and Fifth Wall. Amazon announced its investment in Turntide last fall.
Why it matters: Electric motors are used in all kinds of things like HVAC systems and industrial applications, and collectively account for a huge amount of power consumption, so using less energy is important for global climate goals.
Go deeper: Robert Downey Jr. and Bill Gates Bet On Electric Motor Startup (Bloomberg)
* * *
Speaking of energy finance, MarketWatch reports...
"Schneider Electric SE said Wednesday that it has entered into an agreement to acquire a 30% stake in U.S.-based energy solutions provider Uplight Inc."
Editor's note: The 1 big thing item has been updated to add a tweet from Bloomberg's Javier Blas.