Axios Generate
June 16, 2023
🍺 Friday, we're in love with you. Today's newsletter has a Smart Brevity count of 1,252 words, 5 minutes.
🗓️ Programming note: We'll be off Monday for Juneteenth.
🎶 25 years ago, Brandy and Monica were into their epic 13-week run atop the Billboard Hot 100 with today's intro tune...
1 big thing: Texas heat wave comes amid record global warmth
A heat wave featuring dangerous combinations of high temperatures and humidity is stretching from the Texas border with Mexico to New Orleans. About 40 million people are under extreme heat alerts Friday, Andrew writes.
The big picture: The extreme heat is testing Texas' electric grid, with the Electric Reliability Council of Texas issuing a "weather watch" for the anticipated record-high energy use.
This product is being implemented in the wake of the disastrous grid failure during a 2021 cold snap, and signals that people should take steps to lower their electricity use during peak hours.
The supply and demand forecasts ERCOT issued show it is unlikely that power shortages will occur, but a record high for statewide electricity use is anticipated.
The heat is expected to be especially intense on Friday and Saturday, with highs in the 100s°F to 110s°F, and heat indices may reach 120°F Friday.
Heat indices above 113°F are anticipated for Houston Friday as well.
What they're saying: "This could lead to heat stroke and even death if exposed to the heat for too long," NWS warned.
Of note: The NWS called the heat "relentless," with temperatures 15 to 25 degrees above average continuing next week.
Zoom in: Houston activated its emergency response plan, including opening cooling centers to provide relief for those who need it.
​​Zoom out: The Texas heat wave extends across the border, through much of Mexico, and into Guatemala and Belize.
The intrigue: Climate Central, a nonprofit climate science research and communications group, put the temperatures into climate change context.
They found the odds of this anomalous June heat occurring today at least five times as likely to occur, compared with a world without the human-caused increase in greenhouse gas emissions.
2. This discovery could help save some coral reefs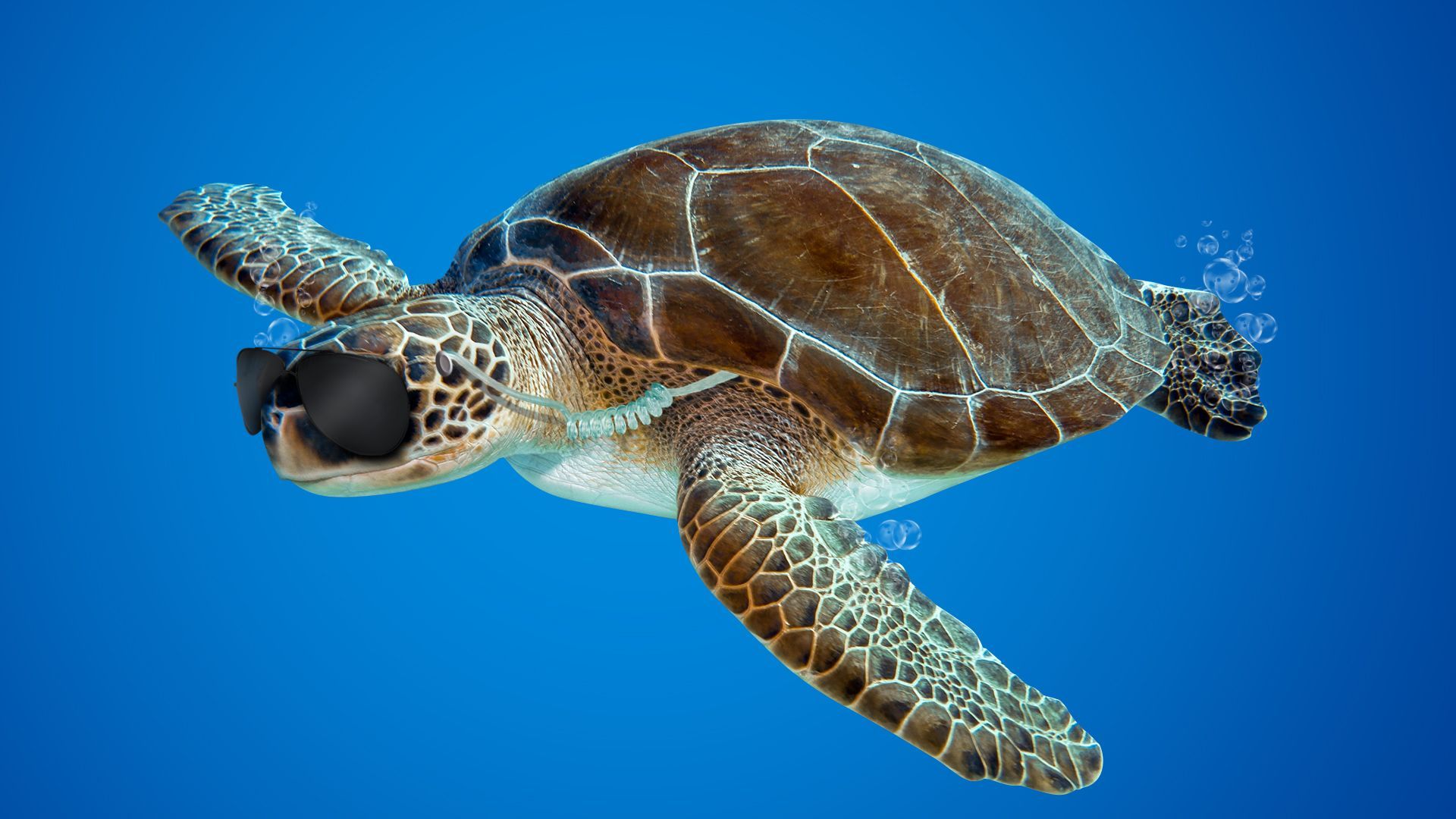 Scientists have uncovered an El Niño-induced phenomenon that could help conservationists better protect coral reefs against lethal marine heat waves, Axios' Ayurella Horn-Muller writes.
Why it matters: The early development of El Niño, which boosts the impacts of climate change, is raising concern over what the ocean and atmosphere cycle will mean for already-embattled marine ecosystems.
What they found: According to a new study in Science Advances, regional ocean currents during the 2015-2016 El Niño provided food to coral reefs that allowed them to survive warmer ocean temperatures that triggered mass coral-bleaching events.
The research focused on reefs off the Central Pacific island of Palmyra, where several marine and terrestrial ecosystems function as a "living laboratory" for coral research, per USGS.
What they're saying: Under the right circumstances, certain ocean conditions can align to create more favorable outcomes for reefs during El Niño events, says KAUST coral reef ecologist and lead author Michael Fox.
How it works: The eastward-flowing North Equatorial Counter Current, which spans the tropical Pacific and hits Palmyra's western shores, was significantly strengthened during the 2015-16 El Niño.
This, coupled with the development of a warmer sea surface, drove a huge surge in upwelling, delivering food via cooler plankton-rich waters to the corals — enabling them to better handle heat stress, the study finds.
3. Auto giant Stellantis charges up its VC efforts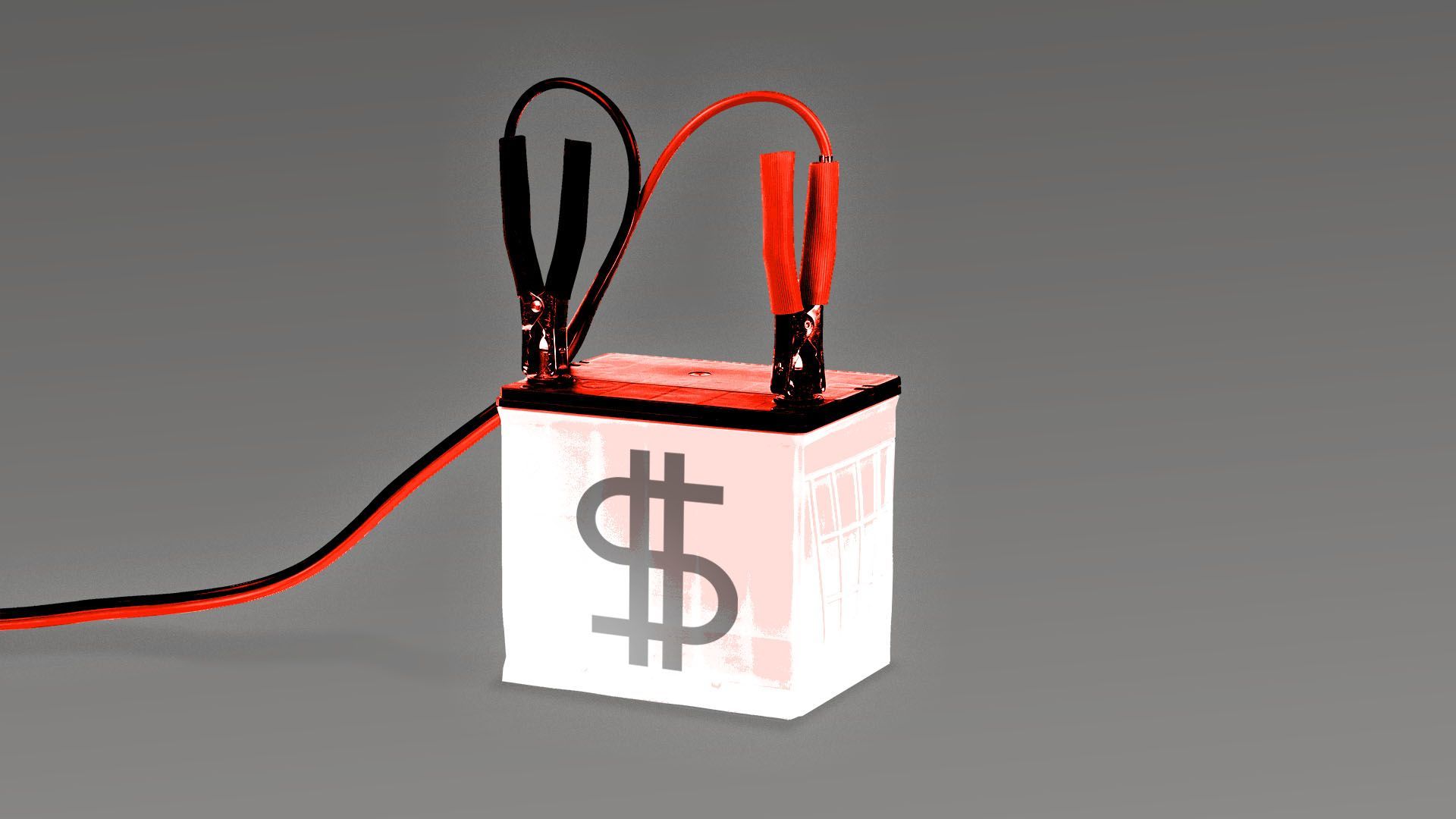 Stellantis' venture capital arm has unveiled the first recipients of its investment fund, Axios Pro: Climate Deals' Katie Fehrenbacher reports.
Driving the news: Stellantis Ventures invested in 10 startups, deploying cash into companies ranging from a battery maker to an AI startup, including...
Lyten: An 8-year-old startup that makes a lithium-sulfur battery.
6K: A materials-science startup that creates the feedstock for 3D printing and new batteries.
NetZero: A French startup that's developing biochar, which can capture carbon.
Catch up fast: The world's fourth largest automaker — parent of Jeep, Chrysler and other brands — created the $326 million fund last year.
Stellantis Ventures joins the ranks of automaker venture arms like GM Ventures, BMW i Ventures, Volvo Cars Tech Fund and Toyota Ventures.
They're relying on tech to help navigate the challenges of electrification and autonomous vehicles.
Subscribe to Axios Pro: Climate Deals for the full story — and vital daily scoops and analysis. You won't regret it.
4. Fires weather risks grow
Fire weather days — featuring a volatile mix of low humidity, strong winds and high temperatures — have increased in number across much of the Lower 48 states during the past 50 years, a new analysis shows, Andrew writes.
The big picture: A Climate Central report found that wildfire seasons are getting longer and more severe, especially in the West.
Many parts of the East also have seen increases in fire weather days, the report finds.
Why it matters: The trend in fire weather days demonstrates how climate change is altering risk levels at the local and regional levels, with much of the phenomenon tied to human-caused climate change, per Climate Central.
The report finds that Southern California, Texas and New Mexico have experienced some of the greatest increases in fire weather days each year, with some areas now seeing around two more months of fire weather, compared with a half-century ago.
5. UN vows more transparency on COP28 participants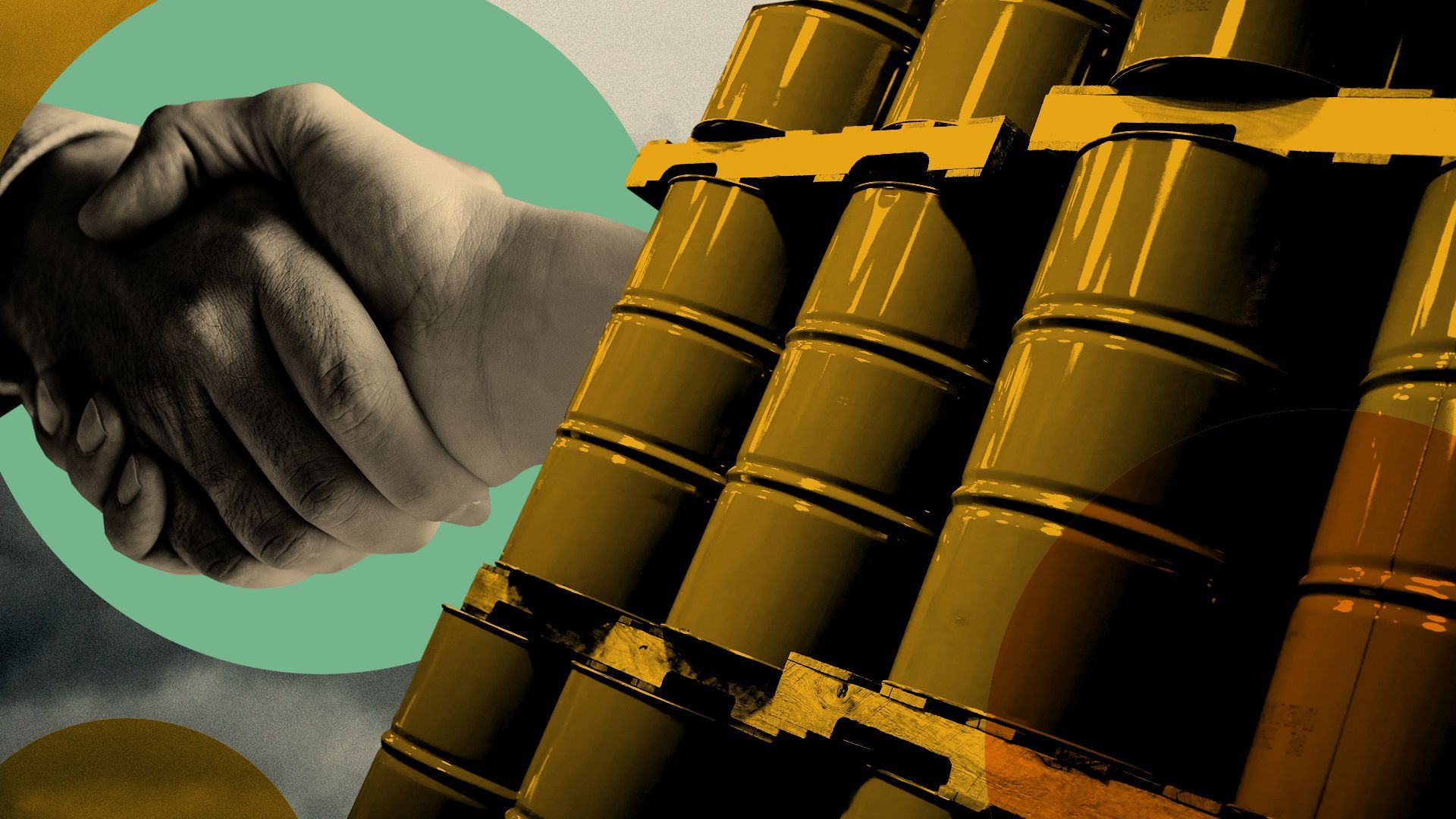 The United Nations plans to demand that participants at annual climate talks disclose their affiliations more clearly, per multiple reports and a U.S. lawmaker, Ben writes.
Why it matters: Activist groups and some countries hope it brings more transparency to the late 2023 summit in the United Arab Emirates, which they fear is exposed to oil industry influence.
Driving the news: The UN announced the policy at interim talks this month in Bonn, Germany, per AP and Earth Negotiations Bulletin, which tracks climate meetings.
AP reports it will apply to delegates. Simon Stiell, the top UN climate official, told NGOs that participant lists will take note of anyone who opts out, ENB reports.
These observers "called for clear guidance on legitimate reasons for opting out, noting it should be limited to security considerations," ENB reports.
Yes, but: Critics want more, such as disclosure of who is sponsoring attendees, according to groups like Climate Action Network International.
The big picture: It's part of a wider tussle over energy companies' participation — and the role of Sultan Ahmed al-Jaber, who heads the UAE's state oil company, as COP28 president.
The bottom line: The oil industry argues its part of the solution, bringing capital and the ability to scale climate-friendly tech.
Activists fear a weak summit outcome that fails to push nations away from fossil fuels.
6. One cute tech thing to go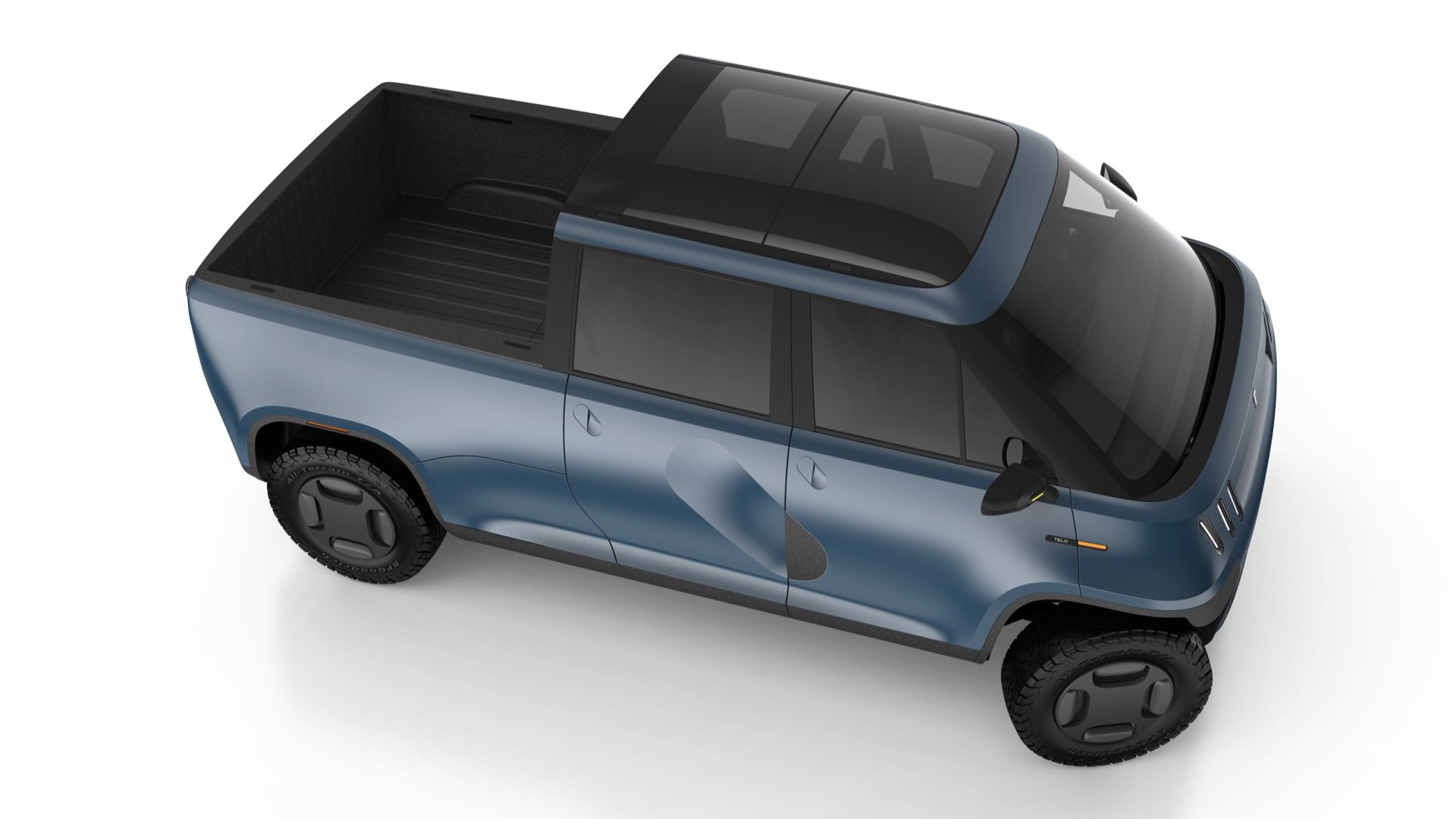 The EV startup Telo is going against the grain at a time when pickups are getting bigger and bigger, Ben writes.
Driving the news: The company is marketing the cute thing you see above. The design unveiled this week — and now open for preorders — is just 152 inches long.
The truck is "suited for both urban environments and active lifestyles," CEO Jason Marks said in a statement. The cost is $49,999 before incentives.
What's next: The company plans to hand-build the first 500 or so for deliveries in 2025, and "scaled manufacturing" would follow, The Verge reports.
What we're watching: Going from cool concept to commercial automaker is really hard. But who knows, maybe small-is-beautiful can be a winning bet.
📬 Did a friend send you this newsletter? Welcome, please sign up.
🙏 Thanks to Gail Hughes and Javier David for edits to today's edition, along with the talented Axios Visuals team.