Axios Generate
July 13, 2022
🐪 Halfway there! Today's newsletter, edited by Mickey Meece, has a Smart Brevity count of 1,152 words, 4.5 minutes. 
🎶 50 years ago The Rolling Stones were atop the Billboard album charts with "Exile On Main Street," which provides today's intro tune...
1 big thing: The chill takes on Europe's coal boost
European plans to ditch Russian natural gas won't boost the bloc's coal-fired power enough to trip up EU climate efforts, new analyses argue, Ben writes.
Why it matters: The European Union is attempting a massive and speedy move away from its top supplier of gas, oil and coal, and the Kremlin may also cut off gas exports.
The big question: Whether this will sap ambitious EU targets to cut emissions, notably by bringing some coal-fired power back online in some nations to curb gas demand.
What they're saying: The answer to that question is tentatively no, per a new analysis today by the clean energy think tank Ember.
The report looks at plans to potentially boost reliance on coal in four key economies — Germany, Netherlands, Austria and France — over the next six to 18 months.
Check out the topline results in the chart above, which estimates emissions if the countries run over a dozen plants that are on standby.
Overall, added CO2 emissions in 2023 would amount to 1.3% of total EU emissions in 2021.
The big picture: "While it would be preferable to avoid any increase in emissions, the temporary uptick will not derail the EU's longer-term climate goals," it finds.
It notes that no EU nations have backed off pledges to phase out coal by 2030 and that EU officials are seeking to use the crisis to speed up clean energy.
Zoom in: Princeton's Zero Lab is out with a granular new analysis that sees "feasible paths" for Europe to quickly end reliance on Russian gas without sacrificing its climate goals.
The reasons include stronger efficiency and renewables efforts.
"Despite increased reliance on coal for electricity generation, all core scenarios result in significant declines in European greenhouse gas emissions as lower gas demand offsets emissions from increased coal combustion."
Separately, Bloomberg reports on research by the firm ICIS, which accounts for more coal-fired power and higher LNG imports.
It sees a 5% emissions hike this year and next but says other efforts — if enacted — will prevent climate backsliding.
Yes, but: Bloomberg's piece isn't pollyannaish. One caveat: "Leaving steeper cuts for later also increases the probability that they won't be realized."
And it flags something Andrew also wrote about last week — fears that new gas infrastructure will "lock in" more long-term use.
2. Breaking: Microsoft inks 10-year CO2 removal deal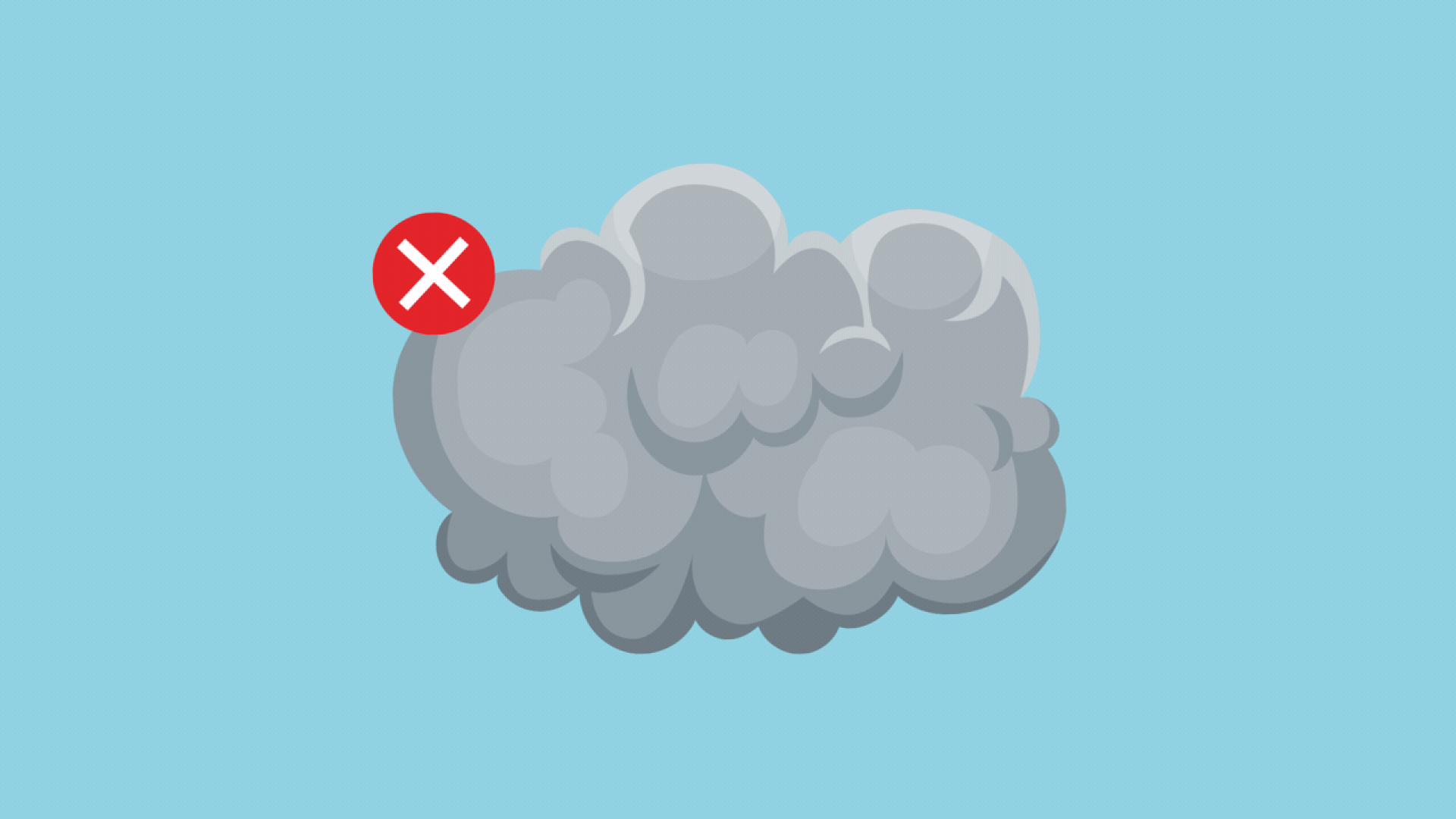 The direct air capture company Climeworks will become Microsoft's "first long-term carbon removal supplier" under a 10-year deal announced Wednesday, Ben writes.
Driving the news: Climeworks, under the agreement, will remove 10,000 tons of CO2 over a decade. The cost was not disclosed.
Microsoft is an investor in the Swiss company, and the deal expands a smaller purchase agreement early last year.
Why it matters: Corporate giants are increasingly looking to help move direct air capture toward commercial scale.
The collaboration is "one of the largest DAC agreements ever signed," the announcement states.
Reality check: Deals and corporate pledges to date are drops in the bucket compared to the CO2 removal volumes needed to make DAC a meaningful climate tool.
Yes, but: The announcement says the Microsoft agreement has significance far beyond the CO2 removal volumes in play.
"Multi-year commitments strongly foster long-term financing efforts and thus not only support the scale-up of the technology, but of the whole ecosystem behind it."
Catch up fast: Microsoft in 2020 vowed to become "carbon negative" by 2030, and by 2050 remove all CO2 emitted since its mid-1970s founding. It's working with various startups and also launched a new fund.
3. Two takeaways from this morning's oil report
💰The International Energy Agency's latest monthly oil market report shows why cutting off Russia's oil export revenues is so challenging, Ben writes.
The country's June exports fell to their lowest levels since August of 2021. But amid higher prices, revenues grew by $700 million over the prior month to $20.4 billion. That's 40% higher than last year's average.
⚖️ It suggests the tight market is loosening up a bit. "For now, weaker-than-expected oil demand growth in advanced economies and resilient Russian supply has loosened headline balances."
But that said, it warns of "ongoing risks on the supply side," weak inventories and low spare capacity. There's also just lots of uncertainty.
4. A $6 trillion climate tab for big emitters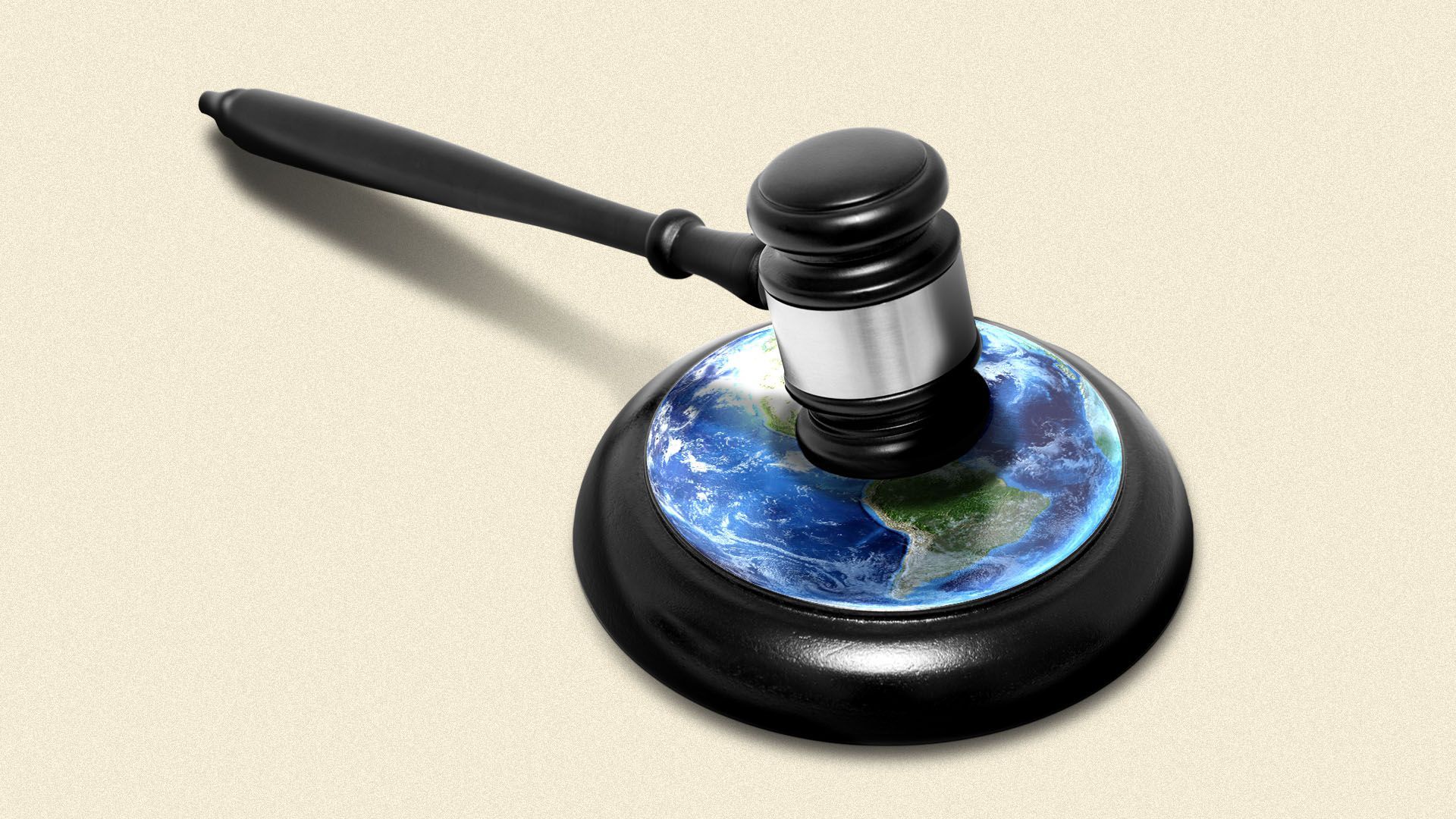 The five largest emitting nations — the U.S., China, Russia, Brazil and India — caused $6 trillion in warming-related economic losses worldwide from 1990-2014, per new research, Ben writes.
Why it matters: The study in Climatic Change, which aims to assess the economic impact of individual nations' emissions, bolsters the grounding for climate liability claims, authors assert.
It says that to date, there's been a lack of scientific evidence "supporting causal linkages between individual countries' emissions" and losses in other countries.
But now, "such linkages can be quantified using state-of-the-art climate models and empirical approaches and that we can process-trace exactly who has caused economic losses from their emissions, and how much."
Zoom in: The economic losses have been centered in low-income, tropical regions, it finds. The Washington Post's coverage offers an example...
The U.S. "inflicted $34 billion of economic losses on the Philippines during the 1990 to 2014 period, considering emissions generated from U.S. territory," it reports on the findings.
5. Deal spotlight: solar, offshore wind, batteries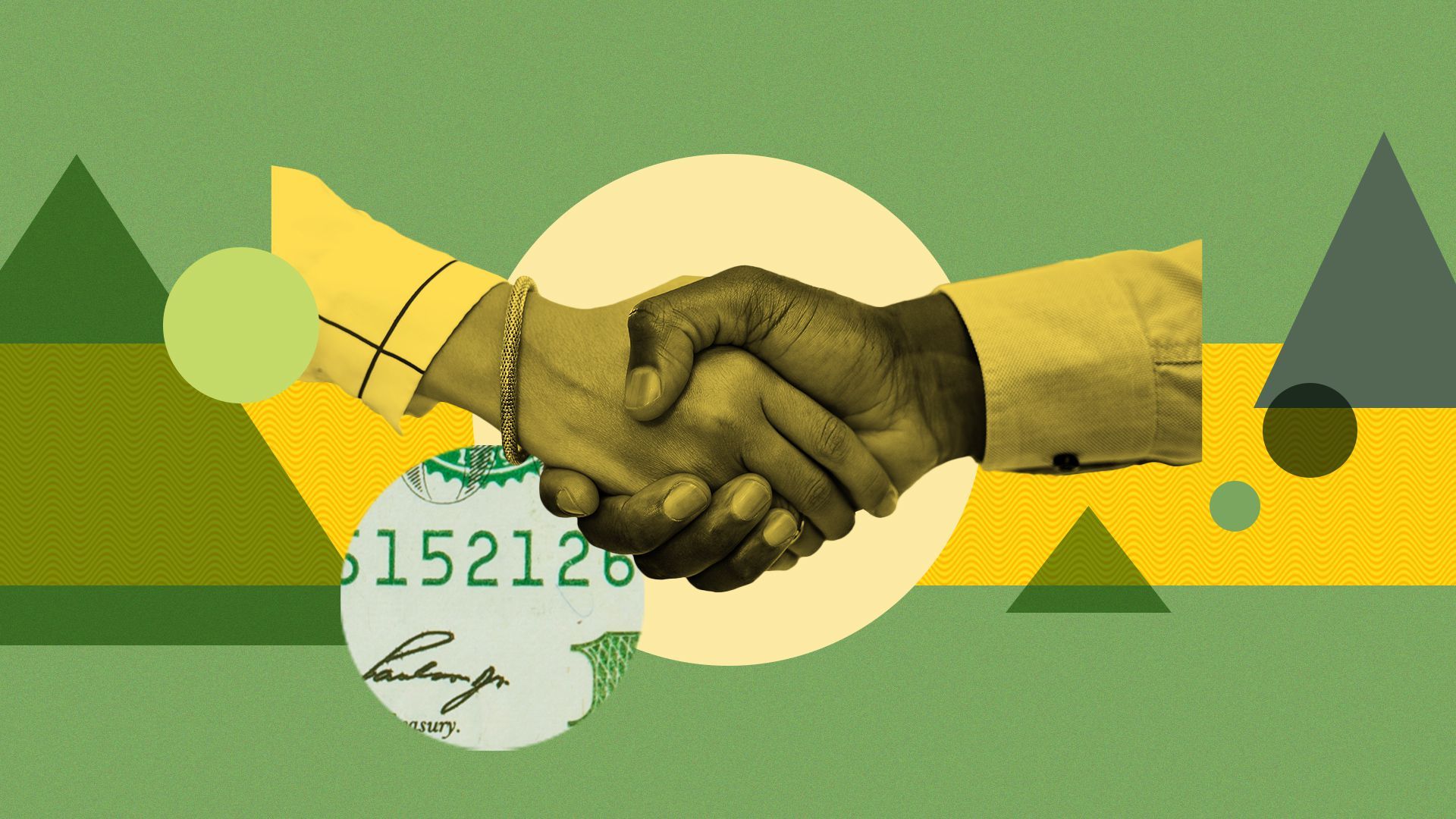 ☀️Private equity heavyweight Apollo is investing $175 million in the community solar provider Summit Ridge Energy, the companies announced Wednesday.
The WSJ reports that it's Apollo's first foray into community solar (a growing industry).
🌊 Aker Offshore Wind and Mainstream Renewable Power plan to merge, creating what Aker Horizons CEO Kristian Røkke called a "global renewable energy major," our Axios Pro Climate Deals friends reported.
The combined company will have a 27 GW portfolio of solar, land-based wind, and bottom-fixed and floating offshore wind projects.
🔋Multinational energy giant Equinor is acquiring U.S. storage developer East Point Energy.
The Virginia-based developer has a 4.1-gigawatt project pipeline and "additional growth potential," Equinor said. CNBC has more.
6. Walmart pledges to stock up on Canoo EVs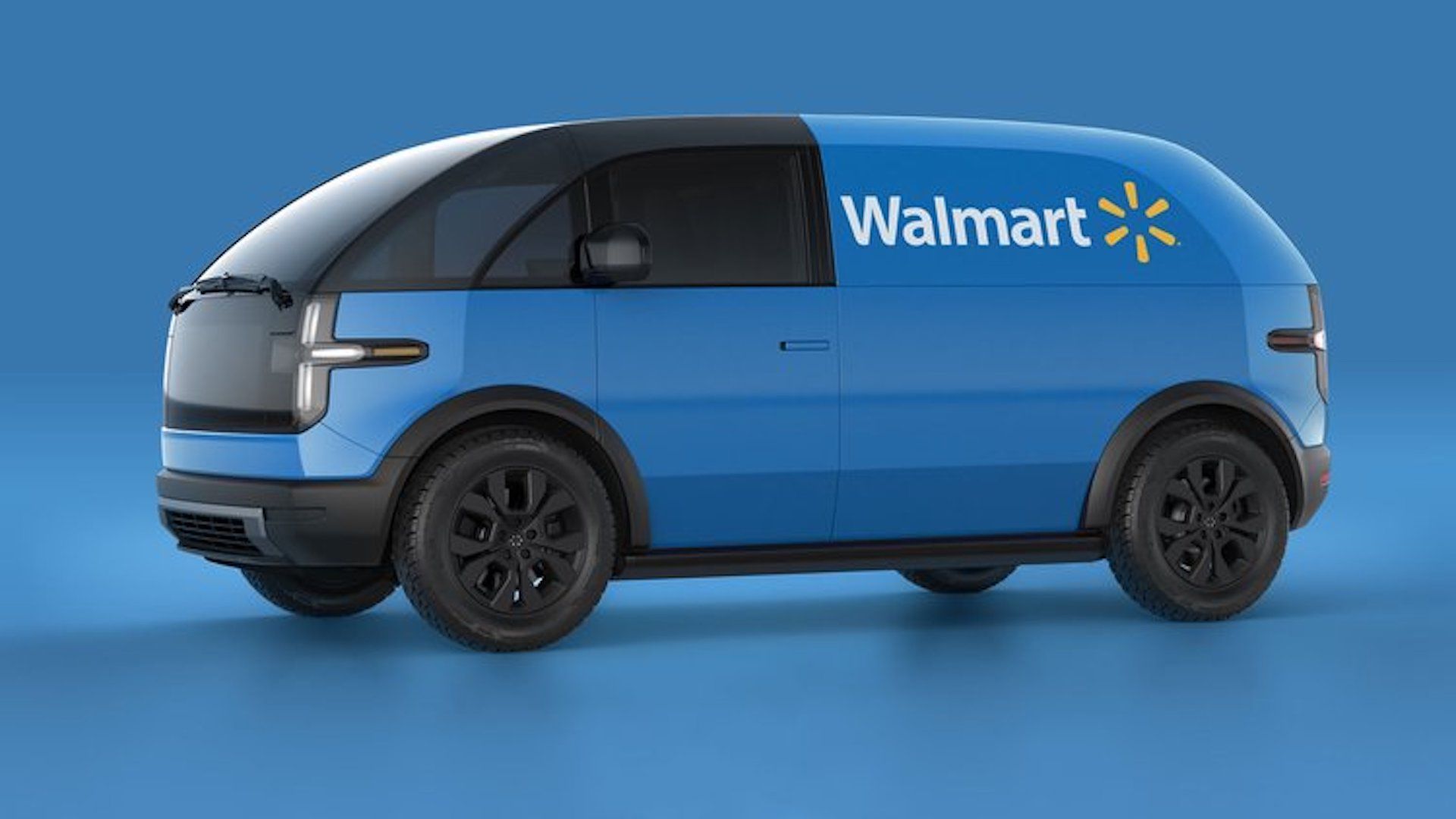 Walmart has a definitive agreement to buy 4,500 electric delivery vehicles from Canoo, the two companies announced, Axios' Worth Sparkman reports.
Why it matters: Farmers, contractors and delivery companies — not individual consumers — will lead America into the EV era, Axios' Joann Muller wrote earlier this year.
Using EVs for last-mile deliveries will help Walmart get closer to its goal of zero emissions by 2040.
The intrigue: The agreement may provide Canoo some needed juice.
The company warned investors in May that "substantial doubt exists about the company's ability to continue as a going concern." But its share price soared on yesterday's news.
Zoom in: Walmart will begin with Canoo's Lifestyle Delivery Vehicle (LDV).
It's designed for small package delivery and has 120 cubic feet of cargo space.
That's comparable to a 2021 Chevy Tahoe, Ford Expedition Max or Toyota Sequoia.
📬 Did a friend send you this newsletter? Welcome, please sign up. Thanks for reading and we'll see you back here tomorrow!