Axios Generate
May 25, 2022
💔 Hearts break, again. Today's Smart Brevity count is 1,156 words, 4.5 minutes. 
📬 Did a friend send you this newsletter? Welcome, please sign up. OK, let's get to it...
1 big thing: New weight behind heavy industry climate push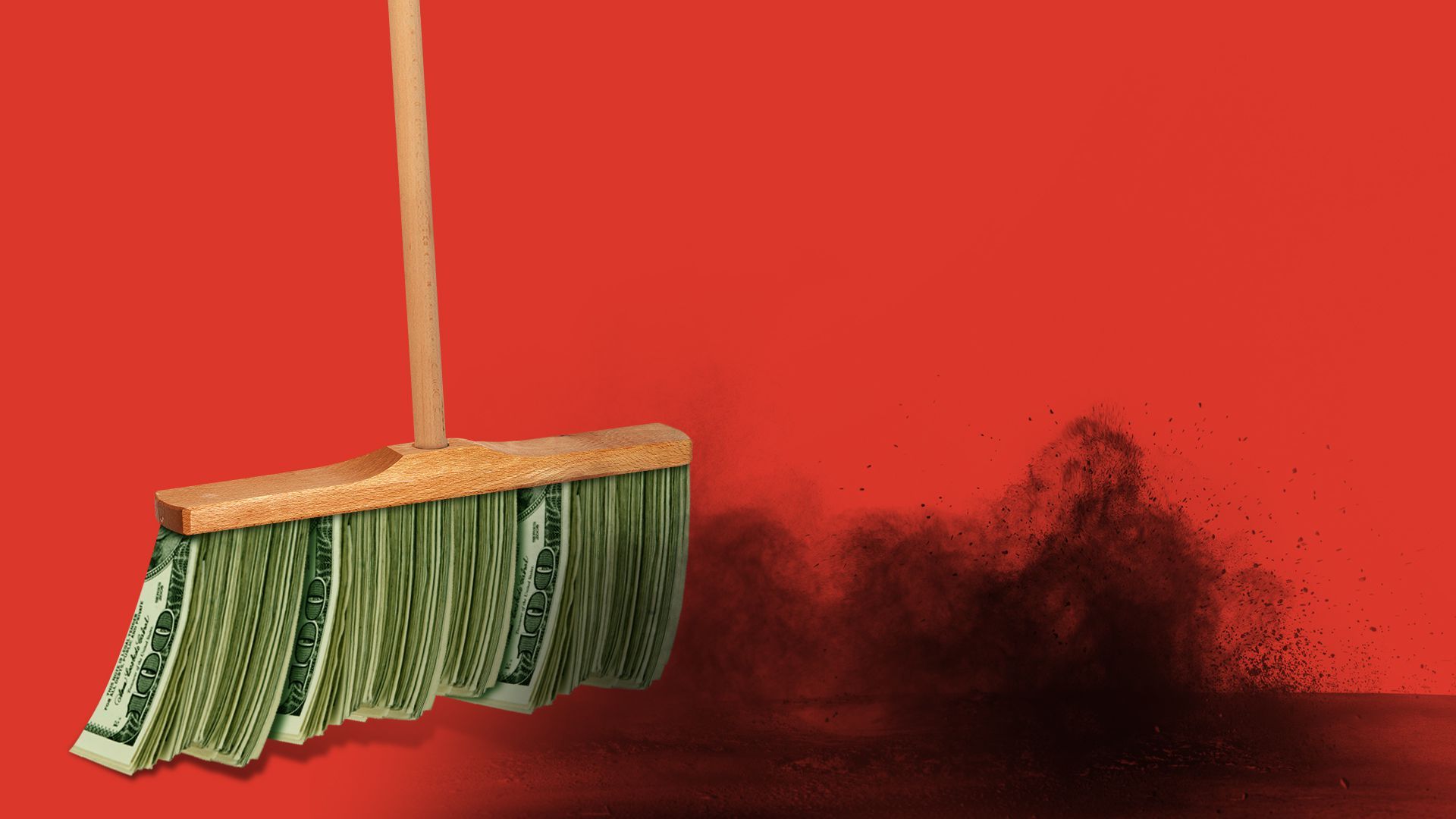 An initiative to create market demand for early-stage tech that cuts emissions from heavy industries and long-distance transport just got much bigger, Ben writes.
Driving the news: The First Movers Coalition, a U.S.-led public-private effort launched in late 2021, announced a three-pronged expansion...
Over 20 new corporate members like BHP, Ford, Alphabet, Microsoft, Swiss Re, Ball Corp. and HeidelbergCement.
New purchase commitments for low-emissions aluminum and carbon removal.
New country members, including Japan, India and the United Kingdom.
Why it matters: Decarbonizing sectors like aviation, metals production, shipping, cement and trucking is hard and lacks solutions at scale. But it's crucial to global climate goals.
The eight sectors targeted under the coalition together account for around 30% of global emissions, organizers say.
How it works: It's aimed at building a commercial market for nascent technologies this decade to help them scale rapidly post-2030.
Companies in the program launched with the World Economic Forum make specific commitments that will meet a defined share of their demand.
For instance, Ford, Volvo, aluminum products giant Ball Corp., and others said 10% of their aluminum purchases by 2030 would come from production with "near zero" emissions.
Zoom in: On the carbon removal front, Alphabet, Microsoft and Salesforce jointly committed $500 million to help scale technologies like direct air capture.
(A portion was announced recently with the launch of the Frontier removal initiative that Alphabet backs.)
AES, Mitsui O.S.K. Lines and Swiss Re each pledged at least $25 million of removal buys by 2030 or, alternatively, 50,000 metric tons' worth.
The Boston Consulting Group made a volume-based pledge of 100,000 metric tons.
"Members' carbon removal purchases will be supported by implementation partners, including Breakthrough Catalyst, Carbon Direct, Frontier and South Pole," the announcement states.
2. Active hurricane season lies ahead (again)
The upcoming Atlantic hurricane season is likely to be another unusually active one, according to the new National Oceanic and Atmospheric Administration outlook, Andrew writes.
Why it matters: If the forecast out Tuesday proves accurate, this season would be the seventh straight of above-average activity.
The past two hurricane seasons both exhausted the list of 21 storm names, which is unprecedented, and the 2020 season was the most active on record.
The big picture: The agency is predicting a 70% chance of 14 to 21 named storms. Of these, six to 10 would become hurricanes, and of these, three to six would intensify into major hurricanes of Category 3 or greater.
How it works: NOAA is basing its forecast on several factors, including sea surface temperatures in the North Atlantic Ocean Basin and the Caribbean, and the presence of a La Niña event in the tropical Pacific Ocean.
La Niña can reduce the winds in the middle and upper atmosphere all the way across the Atlantic. This reduces wind shear, which can tear nascent storms apart.
Climate studies show that increasing ocean and air temperatures are leading to wetter, stronger hurricanes and that rapidly intensifying storms, such as Hurricane Ida last year, are more likely today than just a few decades ago.
Of note: Some forecasters have raised concerns over an area of unusually mild water temperatures in the Gulf of Mexico.
3. 🏃🏽‍♀️Catch up fast: Renewables, nukes, batteries
☀️ Oil major TotalEnergies is acquiring 50% of Clearway Energy Group, a big U.S. renewable power company. It's TotalEnergies' biggest move yet in the U.S. renewables market, the energy giant said. Go deeper
⚛️ California has asked the Biden administration whether the Diablo Canyon nuclear plant can tap federal funds to keep running as the state "grapples with potential electricity shortfalls," Bloomberg reports.
Gov. Gavin Newsom's letter to DOE comes weeks after he floated delaying the plant's scheduled mid-2020s closure.
🔋Stellantis (Chrysler and Jeep's parent) and Samsung are jointly investing $2.5 billion to build a large battery manufacturing plant in Indiana that's slated to open in 2025, they said Tuesday. Read more
💼 "The highest court in Massachusetts ruled Tuesday the state attorney general can pursue a civil lawsuit that accused Exxon Mobil of misleading investors about its products and their impact on the climate." (ABC News)
4. Clean energy deployments rise but delays mount
U.S. additions of solar, wind and battery storage together hit a first-quarter record, but the tally comes under a cloud of solar project delays and other problems, a major trade group said, Ben writes.
Driving the news: The American Clean Power Association is out with its Q1 2022 data and industry analysis. A top-line look is above.
"Despite a record first quarter, the growth rate in clean power capacity has slowed," it states.
Threat level: It delves into the Commerce Department probe of whether China is circumventing solar equipment tariffs, as well as supply chain and other woes affecting the broader clean power sector.
"As of the end of the quarter, over 14.8 GW of clean power projects have experienced delays."
What's next: "Given the timing of Commerce's decision announcement, we don't expect to see an effect on quarterly deployment volumes until later in the year," the report notes.
5. Fuel delivery startup Booster snags $125M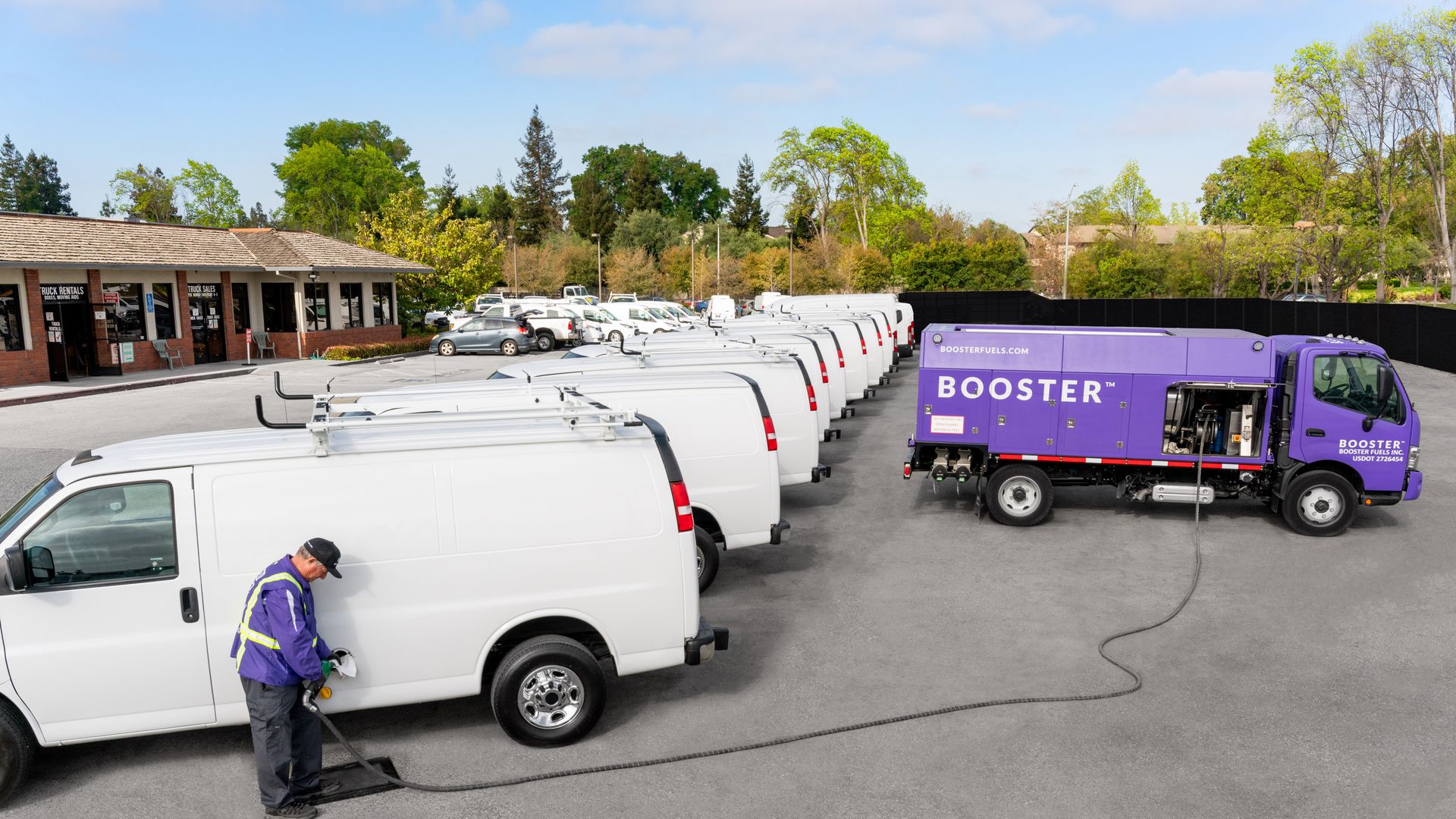 Booster, a mobile fuel delivery startup, raised $125 million in Series D funding to expand its network from backers led by Rose Park Advisors and including Mitsubishi and Equinor, Ben writes.
Why it matters: The company, which counts Amazon and UPS among its customers, says its system of delivering fuel to fleet vehicles and other customers saves energy and cuts emissions.
What they're saying: It's an alternative to a legacy refueling system that's "overly reliant on costly fixed infrastructure," Frank Mycroft, CEO of the eight-year-old company, said in a statement.
"Given the extraordinary growth of the 'delivery-of-everything' economy, customers need reliable solutions that enable them to become more carbon-efficient today without compromising on cost or flexibility," he said.
Booster provides conventional fuels and, in California, renewable diesel.
6. Glencore to pay $1.1B to settle U.S. probes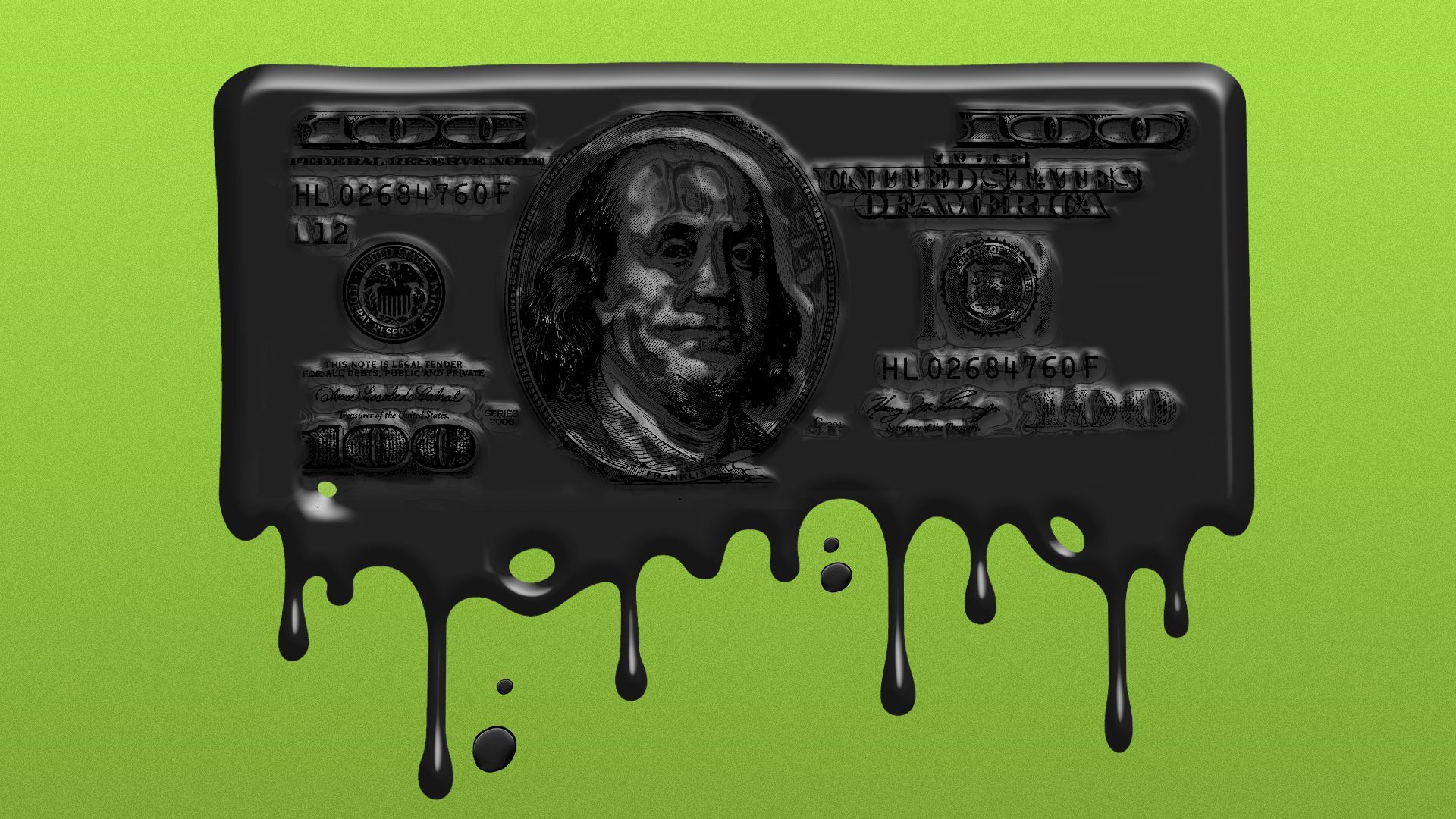 Commodities giant Glencore has pleaded guilty and agreed to pay $1.1 billion to settle U.S. cases over bribery and fuel oil price manipulation, the Justice Department said, Ben writes.
Why it matters: U.S. Attorney Damian Williams for the Southern District of New York called the scope of the criminal bribery "staggering."
"Glencore paid bribes to make money — hundreds of millions of dollars. And it did so with the approval, and even encouragement, of its top executives," he said in a statement.
Driving the news: The company faced criminal and civil charges in the investigation.
The agreement announced yesterday is part of a wider probe spanning investigations by Brazilian and U.K. officials that bring the penalties to up to $1.5 billion.
Catch up fast: A Justice summary Foreign Corrupt Practices Act charges stemmed from a decade-long scheme to pay over $100 million to officials in Nigeria, Cameroon, Ivory Coast, Brazil, and elsewhere.
The bribes were for oil contracts, avoiding audits and more, Williams said.
Commodities regulators' portion of the settlement addresses price manipulation at Los Angeles and Houston ports.
What they're saying: "Glencore today is not the company it was when the unacceptable practices behind this misconduct occurred," Chairman Kalidas Madhavpeddi said in a statement.
Thanks so much for reading and we'll see you back here tomorrow.