Good morning and happy Friday! A quick publishing note: We'll be taking a break and return on Tuesday, January 2. Happy and safe holidays to all, and thanks for reading.
Ok let's dive in . . .
https://www.axios.com/newsletters/axios-generate-02dff810-1e7e-405e-9d98-156b4beea452.html?chunk=0#story0
The links between global warming and asylum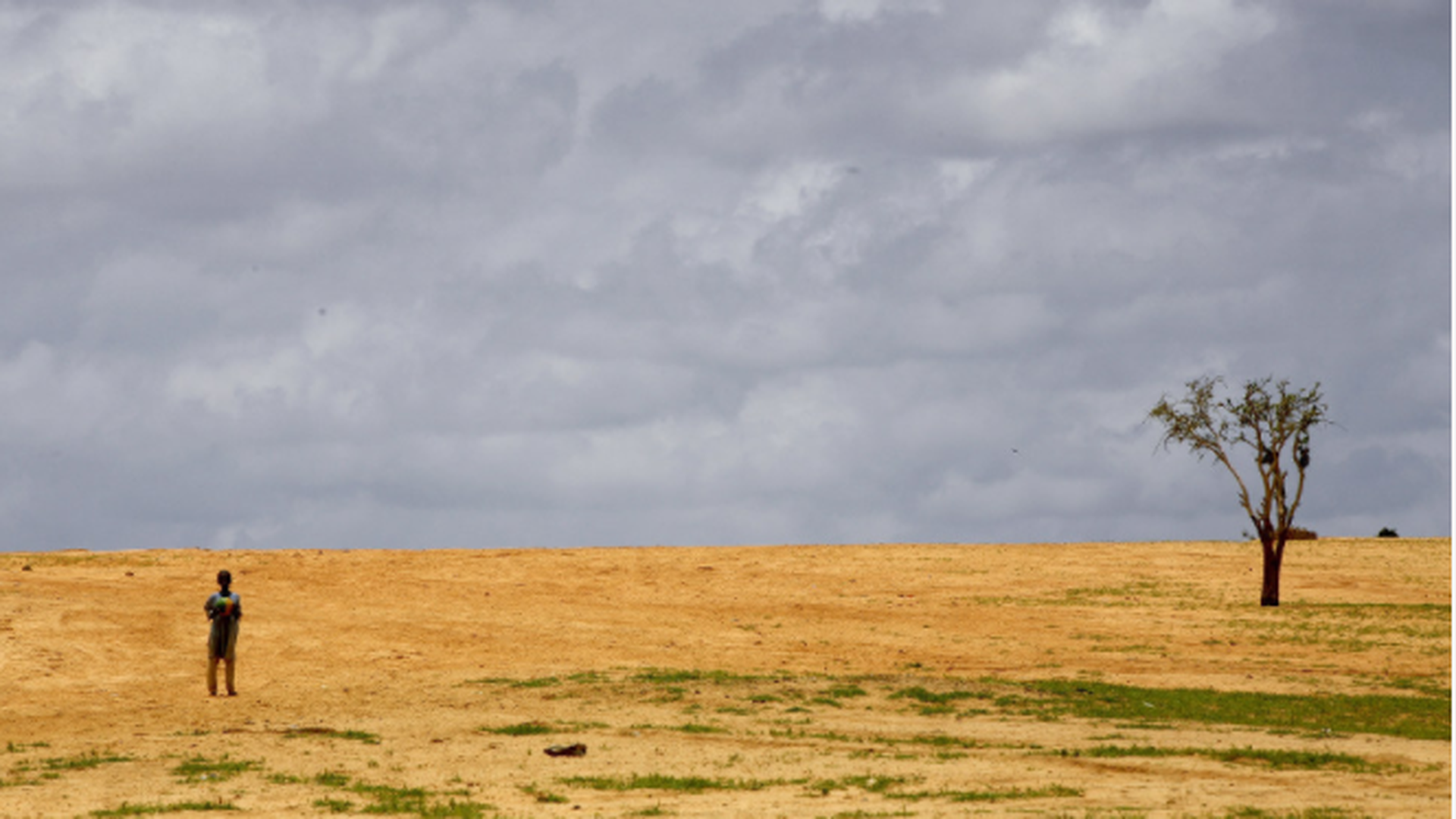 My Axios colleague Alison Snyder reports:
Driving the news: Some experts are concerned climate change will drive massive migrations as people are displaced from their homes, and it may already be happening. In a study published Thursday in Science, researchers try to quantify how many people move from where to where under what conditions.
They looked at asylum applications into the European Union and the weather in people's country of origin and found that as temperatures rose there, so did the number of people seeking asylum.
What's new: Earlier studies found a link between unfavorable changes in climate — which are known to affect agriculture and GDP — in a country (for example, Syria) and migration out of it. The new study looks at the issue across 103 countries of origin and separates people who planned to migrate from asylum seekers who are forcibly displaced.
Go deeper: Read the rest of Alison's piece.
https://www.axios.com/newsletters/axios-generate-02dff810-1e7e-405e-9d98-156b4beea452.html?chunk=1#story1
​Speaking of science and global warming
E&E News has a good rundown of 2017's biggest climate science stories, including:
Record low sea ice levels in the Arctic and Antarctic.
Glaciers "calving like crazy," including the massive piece that broke off the Antarctica's Larsen C ice shelf.
Papers making a firm connection between climate change and the existence of some extreme events.
Confirmation that 2016 was the hottest year on record, and evidence that global carbon emissions are growing again after three-year plateau.
https://www.axios.com/newsletters/axios-generate-02dff810-1e7e-405e-9d98-156b4beea452.html?chunk=2#story2
Latest in oil: OPEC's exit plan, Shell's power move, and more
How it ends: "OPEC has started working on plans for an exit strategy from its deal to cut supplies with non-member producers," Reuters reports.
"Two OPEC sources said the group's secretariat in Vienna has been tasked to work on a plan with different options and it was too early now to say what the plan would look like," the story notes.
In a separate piece reported from Moscow, Russian Energy Minister Alexander Novak tells the news service that detailed exit talks should only begin when markets approach balance.
Aramco attack: Foreign Policy posted a story yesterday evening reporting that state oil giant Saudi Aramco was hit with a cyber-attack in August that targeted safety systems.
Why it matters: FP calls it the "first-ever example of malware targeting the computer systems designed to prevent a disaster at an industrial facility," but the company is denying it took place.
Shell's shopping spree: Royal Dutch Shell said yesterday that it's buying the U.K. power and broadband provider First Utility, which provides services to roughly 825,000 homes.
Why it matters: The move marks the oil-and-gas giant's deepening foray into other parts of the energy business, notably its acquisition this year of the electric vehicle charging company NewMotion.
More broadly, it's part of a wider trend of Europe-based oil-and-gas majors' expansion into the power sector. For instance, French multinational giant Total bought a 23 percent stake in the renewables company Eren RE earlier this year.
The long view: Bloomberg is out with a nice feature that delves into (among other things) contrasting forecasts about when global oil demand will peak and what factors affect the trajectory.
"There's a range of about 25 years between the earliest and latest predictions. The most aggressive ones are based on the rapid expansion of electric vehicles, energy efficiency improvements and policy changes to curb greenhouse gas pollution," they note.
https://www.axios.com/newsletters/axios-generate-02dff810-1e7e-405e-9d98-156b4beea452.html?chunk=3#story3
Scott Pruitt's moment on the right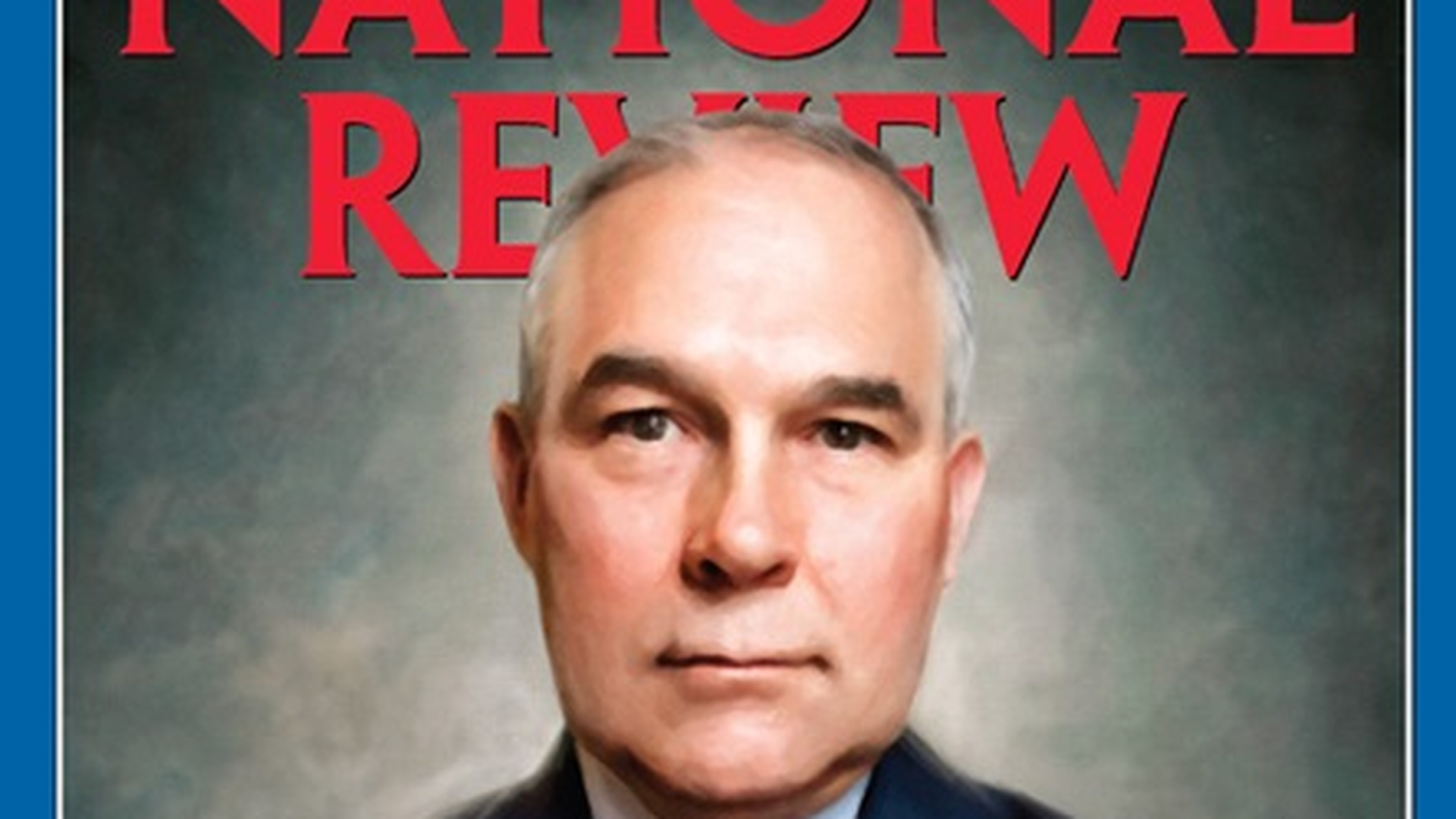 In the spotlight: EPA Administrator Scott Pruitt makes the cover of the new edition of the conservative magazine National Review, a week after he graced the cover of The Weekly Standard (h/t Tim Cama).
NR follows Pruitt on a visit to Iowa earlier this month to take stock of his sweeping—and controversial—moves to re-shape the agency and throttle back regulations, his rationale for doing so, and areas he says deserve more focus, including Superfund.
From a lunch with Iowa agriculture interests and their detailed discussion of biofuels policy: "This is Pruitt's element, and he respects his hosts enough to forgo pretending that there are easy answers to their concerns or that they're going to get everything they want — even if he were personally inclined to give the Iowans their way on every jot and tittle, he's serious about hewing to a conservative interpretation of his legal power."
Why it matters: The story is another sign of how Pruitt has been among the most aggressive Cabinet-level officials in seeking to re-orient an agency that angered conservatives and a range of industry interests during the Obama years.
It's an effort that's winning positive attention from the right but strong attacks from environmentalists who say he's dismantling important protections and harming efforts to combat global warming.
In one sign of that shakeup, The New York Times and ProPublica report today that more than 700 people—including more than 200 scientists—have left EPA since President Trump took office.
The story says that the departures reflect "poor morale and a sense of grievance at the agency."
https://www.axios.com/newsletters/axios-generate-02dff810-1e7e-405e-9d98-156b4beea452.html?chunk=4#story4
Big in power: Nuclear energy's U.S. lifeline
Georgia regulators on Thursday voted to allow construction to plow ahead on Southern Company's delayed and billions-over-budget project to build two nuclear reactors.
Why it matters: After the demise this year of a separate utility's nuclear project in South Carolina, the Vogtle project in Georgia marks the only new nuclear plants under development in the U.S.
The "renaissance" for the sector has not come to pass as the flood of inexpensive gas, the rise of renewables, stagnant power demand and massive capital costs have all worked against an industry revival.
Yes, but: Keeping the Vogtle project going is a victory, the industry said. "Demonstrating we can build and complete new nuclear plants here in America will help us regain our leadership in a technology we invented," said Maria Korsnick, CEO of the Nuclear Energy Institute, a major trade and lobbying group.
Eyes on Congress: Via The New York Times:
"[Southern subsidiary] Georgia Power is also expecting Congress to extend a federal tax credit for nuclear power that is scheduled to expire by 2020. That extension was stripped from the final Republican tax bill this year, but lawmakers may take it up in separate legislation next year. If they do not, Georgia's commission said it 'may reconsider the decision to move forward.'"
Go deeper: Greentech Media has an in-depth look at the decision and the huge cost overruns in the $9 billion range that have plagued the project, which is now slated to have total costs of $25 billion and be completed in roughly 2022.
https://www.axios.com/newsletters/axios-generate-02dff810-1e7e-405e-9d98-156b4beea452.html?chunk=5#story5
One lovely winter thing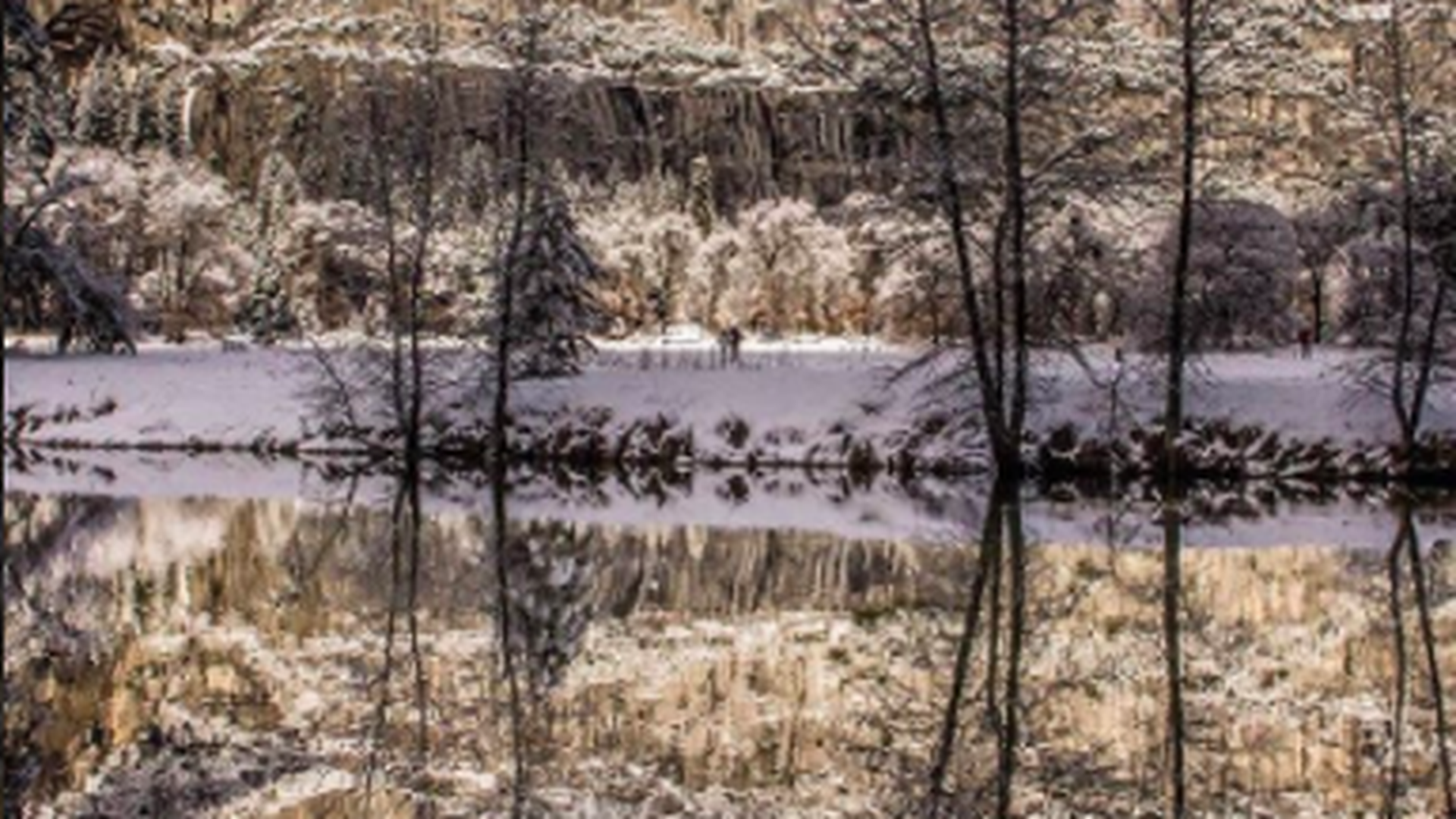 It has begun: Let's mark the first day of winter, which was yesterday, with this snowy photo of Yosemite National Park.
It comes courtesy of the Interior Department's Instagram feed, where you can see this and a bunch of other lovely stuff in higher resolution.