Axios Generate
May 24, 2023
🐪 Halfway there! Today's newsletter has a Smart Brevity count of 1,288 words, 5 minutes.
📬 Did a friend send you this newsletter? Welcome, please sign up.
🎸 This week in 1977, Neil Young & Crazy Horse released the album "American Stars 'n Bars," which provides today's intro tune...
1 big thing: Making sense of the rift over COP28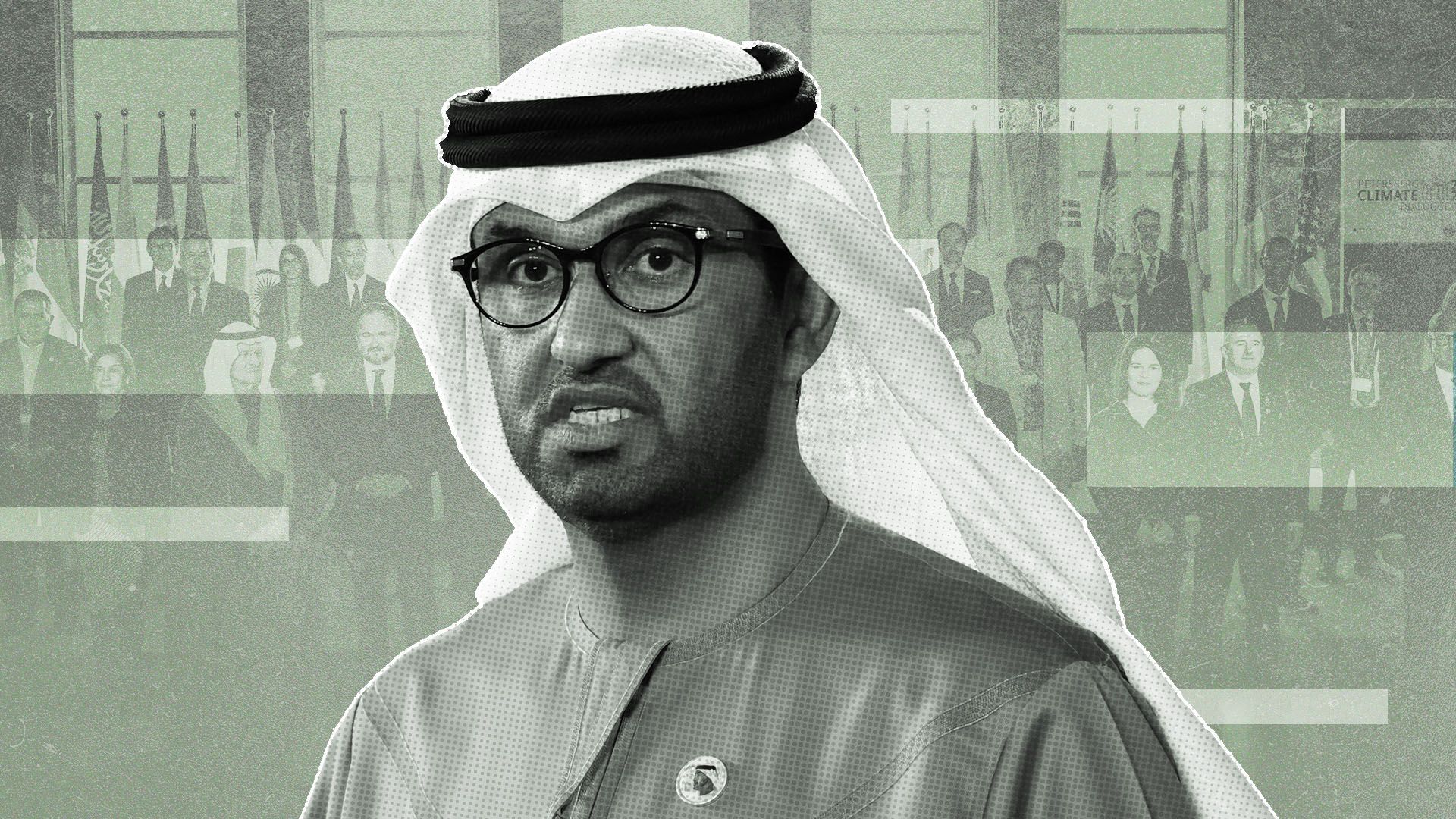 The new effort to jettison the head of upcoming United Nations climate talks will likely fail, but it's a revealing — and maybe even consequential — moment nonetheless, Ben writes.
🏃🏽‍♀️Catch up fast: Over 130 Capitol Hill Democrats and European parliament members are seeking the removal of Sultan Ahmed Al Jaber, the United Arab Emirates official who is president-designate of this year's annual summit.
The letter from progressives — addressed to President Biden, European Commission head Ursula von der Leyen, and top UN officials — attacks Al Jaber's role as head of state oil giant ADNOC.
Threat level: Al Jaber risks "undermining the negotiations," it states.
The letter also urges steps to "limit the influence" of fossil fuel interests in the late-2023 talks; the UAE is hosting and organizing this year's event.
State of play: The White House isn't bowing to pressure from the left.
A U.S. official, in a statement to Axios, called the UAE a "crucial partner" on climate.
The official called Al Jaber an "experienced diplomat and business leader," citing his chairmanship of the big renewables player Masdar.
EU leaders haven't backed off support either.
🔍What we're watching: The drumbeat of criticism could still influence COP28 without a change at the top.
"Whether or not this prompts the UAE to rethink [Al Jaber's] role, it does put people on notice that there is zero appetite for any attempt to 'greenwash' the fossil fuel sector at the COP," Pete Ogden, an Obama-era climate aide who's now vice president for climate and environment at the UN Foundation, told Axios via email.
Quick take: Tussles around Al Jaber are part of a wider battle over the oil industry's role in energy transition.
Activists fear COP28 will be vulnerable to industry influences that weaken the summit outcome.
The competing view: While the oil industry should do more, it's an indispensable player with the resources and expertise to scale tech like carbon capture.
One big question: How much connective tissue actually exists between COP28 leadership, and steps countries take on climate?
What they're saying: Kalee Kreider, a climate diplomacy vet and president of the firm Ridgely Walsh, said she understands why there's pressure on Al Jaber, the first oil exec in the role.
"But, we shouldn't forget that the real power of the Paris Agreement rests with nation-state leaders to deliver on what they promised in 2015," Kreider, a former adviser to Vice President Al Gore, said via email.
"[A]s an international agreement, Paris doesn't have a single point of failure. The presidency rotates, the commitments are shared around the world. It's a web, not a chain," Kreider adds.
The bottom line: UN climate summits are always fraught affairs. But the glare on this year's event is especially hot.
2. Ethanol's power fades as the 2024 field takes shape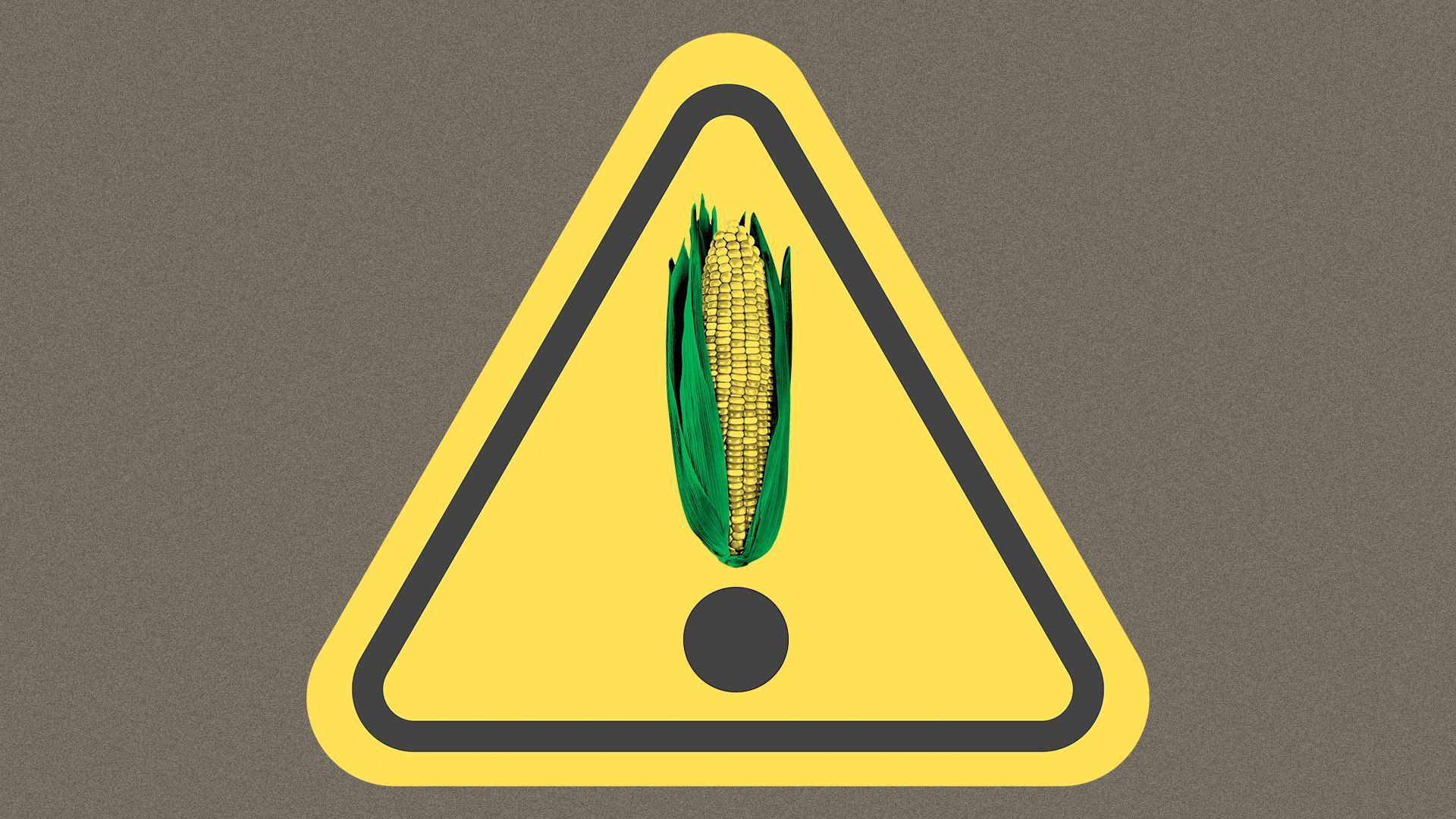 The federal biofuels mandate's future is hazy as the Environmental Protection Agency is freed from some requirements to boost ethanol levels in gasoline, Axios Pro Energy Policy's Jael Holzman reports.
Why it matters: Ethanol's not going to vanish any time soon. But federal officials now have more leeway to reduce its prevalence.
Industry allies expect to play defense indefinitely, as a mandate that's shaped gas markets, climate policy and presidential politics fades in political popularity.
Driving the news: A legal requirement that EPA meet specific minimum targets for renewable fuel on the market expired last year.
The agency remains bound by Bush-era laws that require certain amounts biofuels to be blended into gasoline.
But it now has more discretion to set minimum volumes — and that has the industry worried.
Between the lines: Adding to the uncertainty is that political support for the ethanol mandate has faded.
Subscribe to Axios Pro: Energy Policy for a deeper look at ethanol's future — and lots of scoops and vital analysis every week.
3. Bonus policy note: White House AI-climate inquiry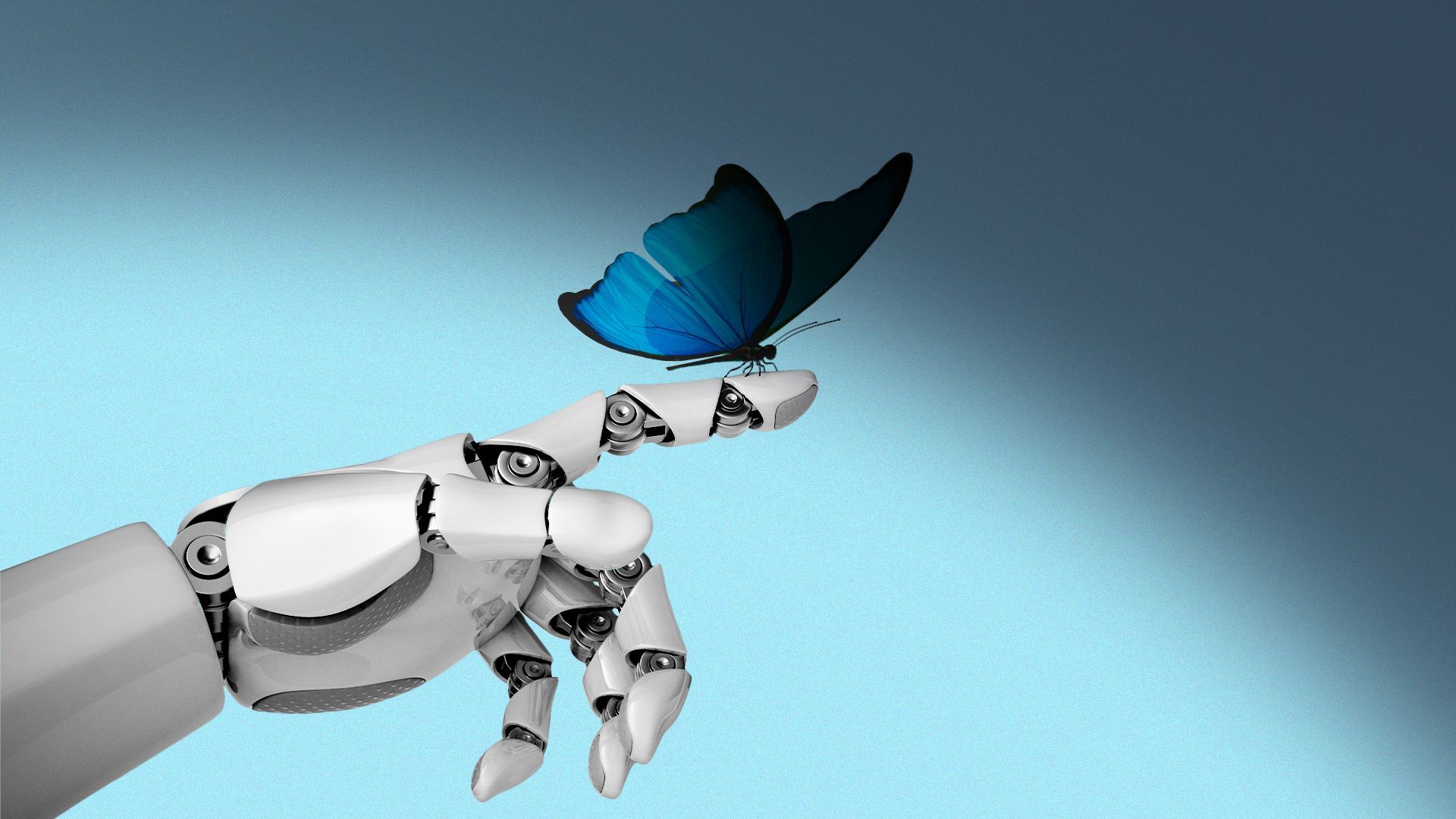 White House science officials want to get their arms around what artificial intelligence means for efforts to fight climate change, Ben writes.
Driving the news: A formal White House request for info asks how AI affects U.S. goals of cutting emissions in half by 2030 and reaching net-zero by 2050.
Why it matters: The climate dimensions of AI are tough to know.
Emissions from energy needed to power AI-related computing are a problem.
But there's also optimism about harnessing it to develop and improve clean tech, and better understand climate risks.
Catch up fast: It's part of a far wider request for input on AI topics to inform federal policy.
The White House also unveiled an R&D strategic plan, which notes AI can provide "data-driven inputs" on climate adaptation and emissions-cutting.
4. Typhoon Mawar slows to a crawl as it hits Guam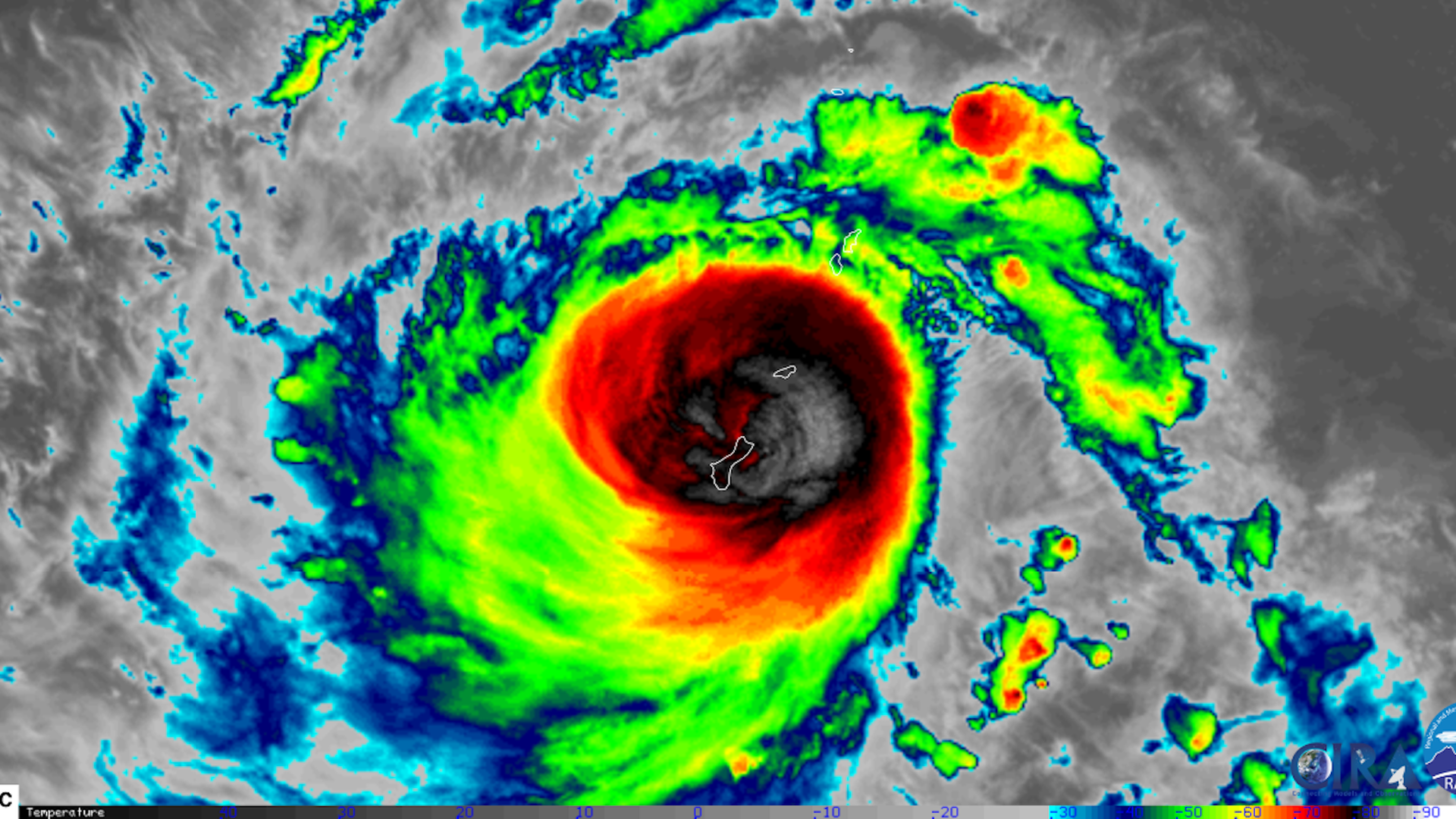 Heavy rains and powerful winds are bearing down on Guam as darkness sets in Wednesday night local time, as Category 4 Typhoon Mawar slowly spins its way past the island, Andrew writes.
Threat level: While the storm weakened some on its approach and the eye cut a few miles north of Guam, over the Rota Channel, the National Weather Service issued multiple extreme wind warnings for the island, including Andersen Air Force Base.
These warnings are for winds of greater than 115 mph over land.
As of Wednesday evening local time, professional storm chasers positioned on the island showed blinding rains and pounding winds, as the southern part of the storm's eyewall — the ring of thunderstorms surrounding the eye, which contain the strongest winds — barreled over the island.
It won't be clear until daytime Thursday (Wednesday evening Eastern time) how extensive the damage is from the most intense storm to hit the island of 170,000 people in more than two decades.
Context: The storm rapidly intensified in the days leading up to its encounter with Guam, with its winds increasing by 50 mph in 18 hours.
What's next: The storm is projected to intensify again in the Western Pacific and pose a threat to the northern Philippines and Taiwan early next week.
5. Charted: Microvast loses Energy
Shares of battery manufacturer Microvast fell sharply this week, after news broke that the Energy Department would not award the U.S.-based company a $200 million grant, Ben writes.
Why it matters: We've reached a point where doing substantial business in China is now a potential liability for companies seeking U.S. backing, Axios Pro Energy Policy's Jael Holzman reports (subscribe!).
Catch up fast: DOE made a preliminary grant selection last year for a plant in Tennessee, which drew GOP-led criticism in Congress over the firm's work in China.
A DOE spokesperson said they have "elected to cancel negotiations," but did not provide a specific reason.
It's "not uncommon" for companies not to reach the final award stage, the person said, citing the careful review process. AP has more.
6. 👨‍🍳Quote of the day
"The world we live in today is confronted by a wide range of complex crises, and the global food system sits at the heart of each of them."
— Chef José Andrés to Axios
The celebrity chef and activist is teaming up with George Washington University to launch a research institute focused on the intersection of food production and climate change, Axios' Ayurella Horn-Muller reports.
Check out Ayurella's full story
Yes, but: Andrés is also making climate news for another reason. He was "given an exception to use gas appliances in his new Palo Alto restaurant, illustrating the growing push back against gas-stove bans in the U.S.," Bloomberg reports.
🙏 Thanks to Gail Hughes and Javier David for edits to today's edition, along with the talented Axios Visuals team.