Axios Generate
August 11, 2021
☕ Good morning! Welcome to a busy Wednesday for climate and energy news. Let's get right to it.
Today's Smart Brevity count is 1,257 words, 5 minutes.
📊 Data point of the day: 119.7°F: Temperature reached in Siracusa, Sicily on Wednesday, which if verified would set an all-time high-temperature record for all of Europe.
🎶 On this date in 1985, Simon Le Bon of Duran Duran was rescued from a boating accident off the coast of England. To celebrate his survival, "Ordinary World" serves as today's intro tune.
1. Exclusive: A new EV charging station initiative launches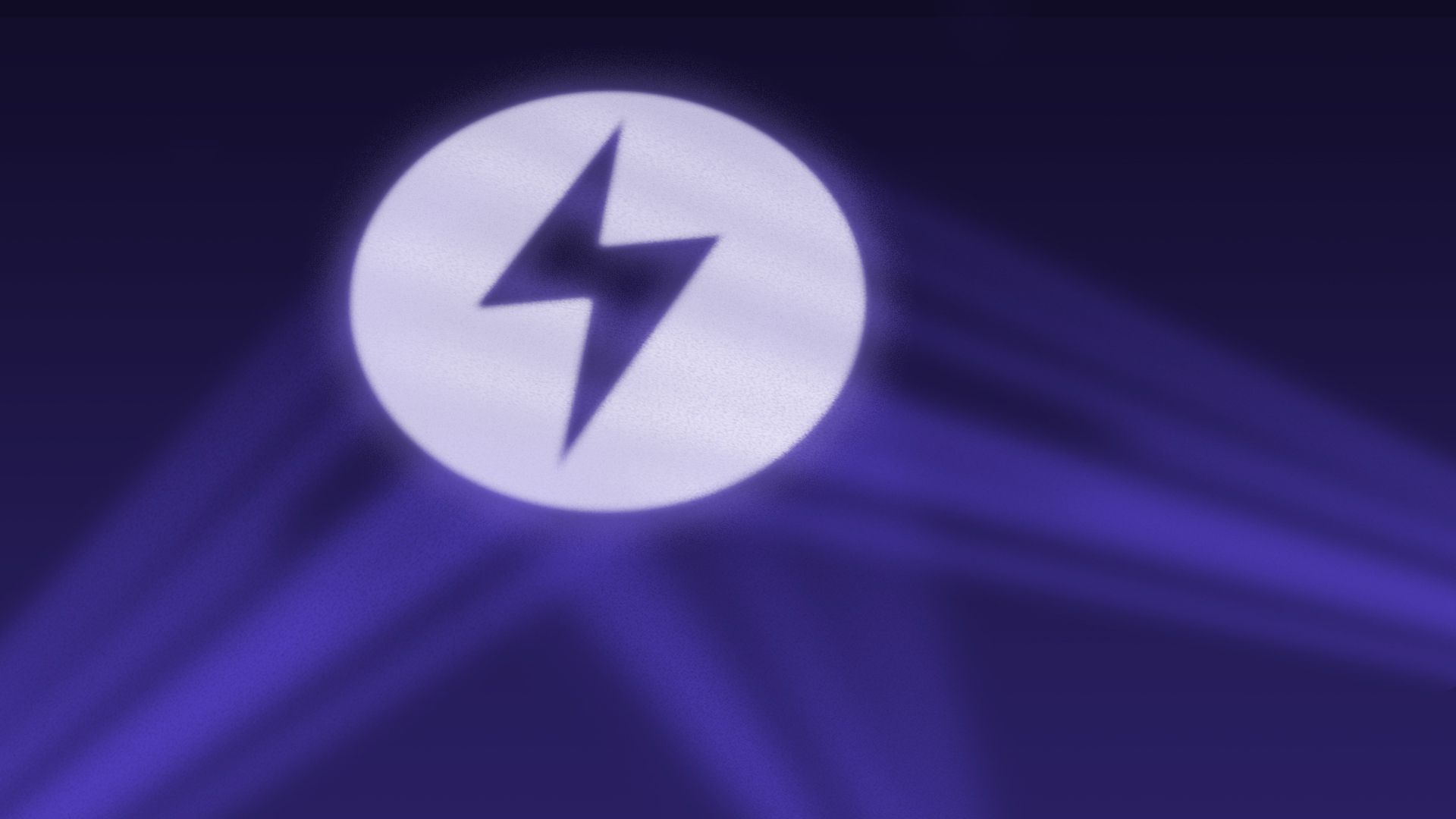 A new initiative from a diverse array of groups from the Natural Resources Defense Council (NRDC) to the Edison Electric Institute and major automaker trade organizations is launching Wednesday.
Its goal is to mobilize private capital and forge public-private partnerships to rapidly accelerate the deployment of electric vehicle charging stations and related infrastructure nationwide.
Why it matters: The group, known as the National EV Charging Initiative, counts among its members electrical workers who will help supply and install the infrastructure to power EVs as well as advocates who are focused on addressing racial, economic and environmental inequities.
Between the lines: The 24 signatories of the MOU include some strange bedfellows, including unions, electrical utilities and environmental groups that have sparred in the past over other issues.
They include the Alliance for Transportation Electrification, which counts GM, Ford and Honda among its members.
Also part of the new push is the Alliance for Automotive Innovation, which has on its membership roster BMW, Ford, Mazda, Nissan and Toyota, and the nonprofit group Veloz, which brings in PG&E, Uber and Lyft.
There's also The Coalition for Green Capital, Ceres, CALSTART, the California Electric Transportation Coalition, Environmental Defense Fund, Sierra Club, International Brotherhood of Electrical Workers, and Green Latinos, among other signatories.
How it works: The MOU acknowledges "the need for collaboration between policymakers at all levels of government, fleet owners, organized labor, electric utilities, and financiers in order to build out EV charging infrastructure."
According to Colleen Quinn, the founder and partner of eMobility Advisors, a public affairs firm that is spearheading the initiative on behalf of NRDC, the U.S. needs to mobilize both public and private funding to get to President Biden's goal of having 50% of vehicles sold in the U.S. in 2030 be electric vehicles.
The bipartisan infrastructure plan that passed the Senate on Tuesday includes $7.5 billion to fund the construction of EV charging stations.
What they're saying: "We're bringing the entire utility industry together, so you've got the manufacturing of the vehicles, you've also got, you know, basically the new, the new fueling providers, which is in the utility industry," Quinn told Axios.
Of note: The initiative has an environmental justice component, with member groups dedicated to bringing EV charging to areas that are more affected by pollution and to people who "spend a disproportionate share of their income on vehicle fuel and maintenance."
Yes, but: It's unclear how much money NRDC and other member groups will direct toward this effort to lobby federal and state governments, which will help determine whether this is successful.
2. White House takes action on gas prices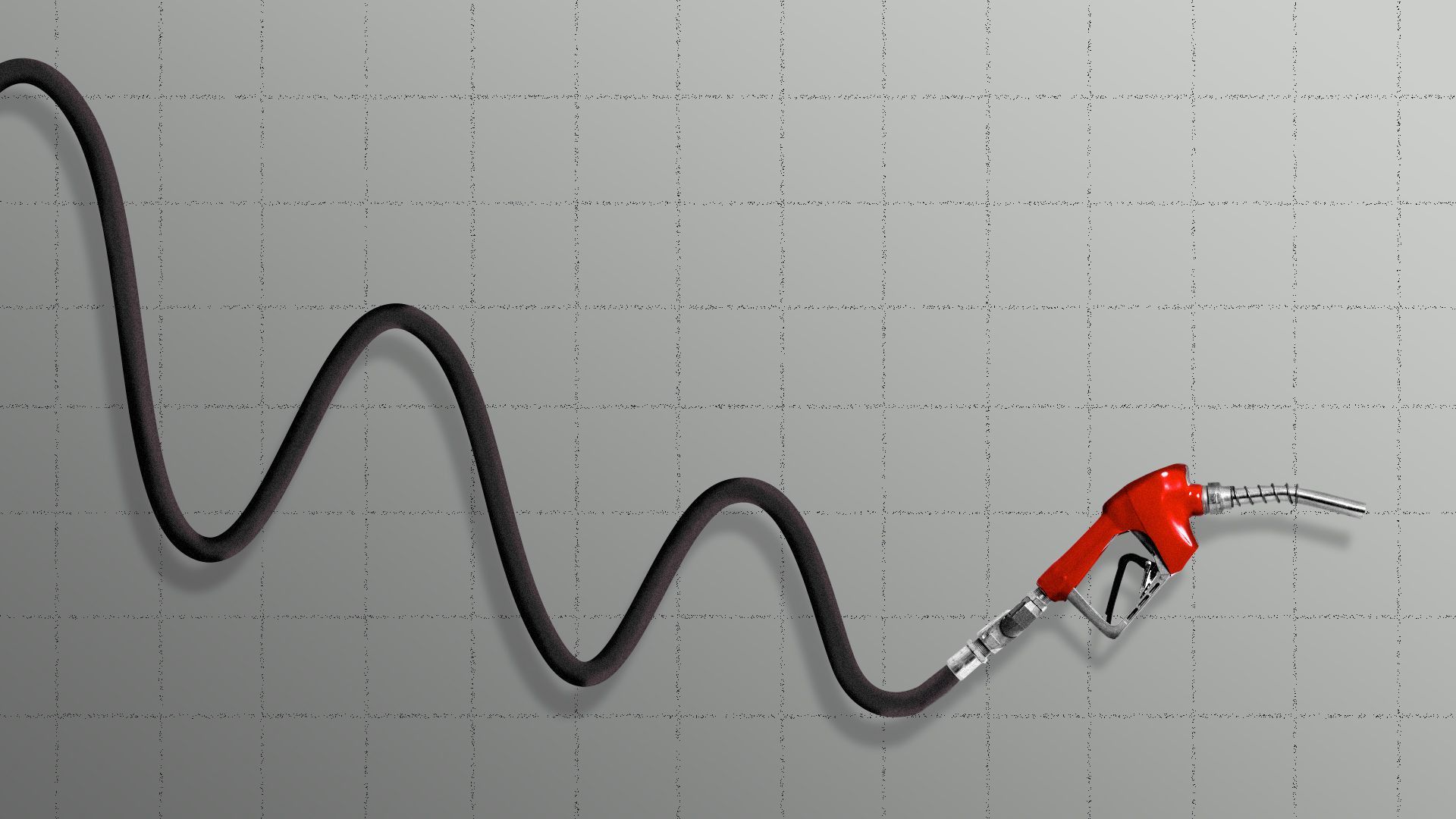 The White House on Wednesday morning moved to address higher gas prices by directing the Federal Trade Commission to investigate any "illegal conduct" and "anti-competitive practices" involving gasoline prices, and leaning on OPEC+ members to boost production.
Flashback: In July, OPEC+ agreed to boost production by 400,000 barrels per day on a monthly basis starting this month and lasting into 2022.
What they're saying: In a statement released Wednesday morning, National Security adviser Jake Sullivan stated that unchecked higher gasoline costs risk harming the economic recovery.
"While OPEC+ recently agreed to production increases, these increases will not fully offset previous production cuts that OPEC+ imposed during the pandemic until well into 2022," Sullivan wrote. "At a critical moment in the global recovery, this is simply not enough."
Sullivan said the Biden administration is "engaging with relevant OPEC+ members" to discuss "the importance of competitive markets in setting prices."
3. McCarthy looks to put points on the board
White House climate adviser Gina McCarthy was on the road Tuesday in Illinois to tout the administration's progress on climate action and learn more about cutting-edge energy research at two national laboratories.
Driving the news: In an interview with Axios, she addressed a Reuters report that the White House is working with the airline industry on a plan to cut that sector's greenhouse gas emissions by 50% by 2050, through the use of sustainable aviation fuels, among other steps.
The intrigue: McCarthy confirmed conversations are ongoing with the airline industry, which is a growing source of emissions and particularly difficult to decarbonize, though she said an announcement of any agreement is premature.
"We're certainly looking at a number of new initiatives moving forward and I know [Transportation] Secretary Buttigieg has been talking to the airline industry, as has our entire climate team," she said.
McCarthy cast an airline industry deal as a potential part of what the U.S. might be able to bring to the table at the United Nations Glasgow climate summit in November.
"We're going to wait till the opportunity to actually roll something out, but clearly we want to get in every sector of the economy," she said.
The bottom line: The administration needs all the credibility it can get from climate actions in order to maximize its influence in Glasgow.
"If we can do something with the airline sector to look at as fuels that are less carbon-intensive, if we can look at those opportunities, moving forward, it will be a big benefit when we get to Glasgow," McCarthy said.
"It's a little too early for any announcement."
4. McCarthy, Rep. Casten address the IPCC report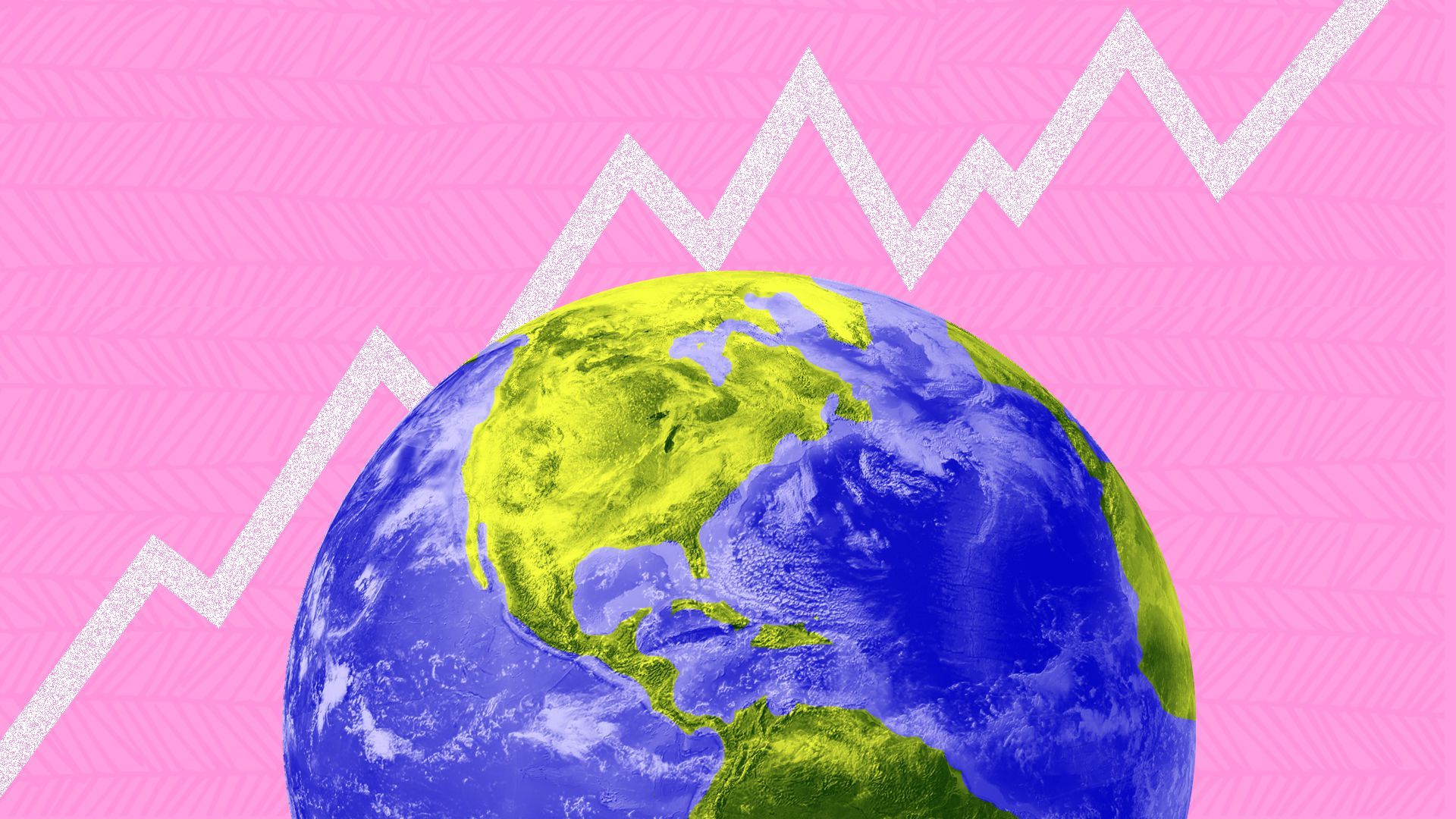 Gina McCarthy told Axios that the landmark IPCC report, released Monday, "was disturbing" because it narrowed the opportunity to limit warming to the low-end 1.5-degree Paris temperature target.
Why it matters: How administration officials and members of Congress interpret the IPCC report could point the way to what's next in climate policy, particularly as the $3.5 trillion Democrats-only spending package is crafted during the next few months.
Rep. Sean Casten, who holds a master of science in biochemical engineering and worked in clean energy before beating a Republican incumbent to come to Congress in 2018, said the IPCC report motivates him to try to get as many climate provisions as possible into the reconciliation package.
What they're saying: He said he's not worried about any backlash against so much government spending.
"I am vastly less concerned with the local politics and vastly more concerned with the science," Casten said.
"Any realistic assessment of what's happening right now. I don't care what district you are in, is that what's scientifically necessary exceeds what's politically possible, and any member of Congress or member of the White House who stands up and says, I'm going to stop at what's politically possible is a coward. Period," Casten told Axios.
Casten noted that the bipartisan infrastructure bill simply doesn't go far enough on climate change.
"Any effort right now that prioritizes bipartisanship is not prioritizing the climate," he said. "I wish that wasn't true."
5. Coal's brief U.S. resurgence
Coal consumption for electricity generation is expected to increase by 17% this year due to higher natural gas prices that are temporarily making coal more cost-competitive, according to the latest Short Term Energy Outlook released by the Energy Information Administration Tuesday.
Why it matters: Coal is the most carbon-intensive fuel, so any uptick in its use, even temporarily, can have a significant influence on carbon emissions.
The details: The EIA predicts a 7% increase in energy-related carbon dioxide emissions in 2021, following a pandemic-related drop of 11% last year.
What they're saying: "Despite significant growth in energy-related CO2 emissions as the U.S. economy opens up, we don't see these emissions returning to pre-pandemic levels, at least in the short term," EIA Acting Administrator Steve Nalley said in a press release.
Of note: The EIA also found that gasoline prices averaged $3.14 per gallon in July, which was the highest monthly average seen since October 2014. The EIA predicts that prices will come down in the next several months as oil production increases.