Axios Generate
June 30, 2020
Good morning. Today's Smart Brevity count: 1,461 words, 5.5 minutes.
🎶 And today marks 40 years since Queen released "The Game," which provides today's intro tune...
1 big thing: Takeaways from the Democrats' climate blueprint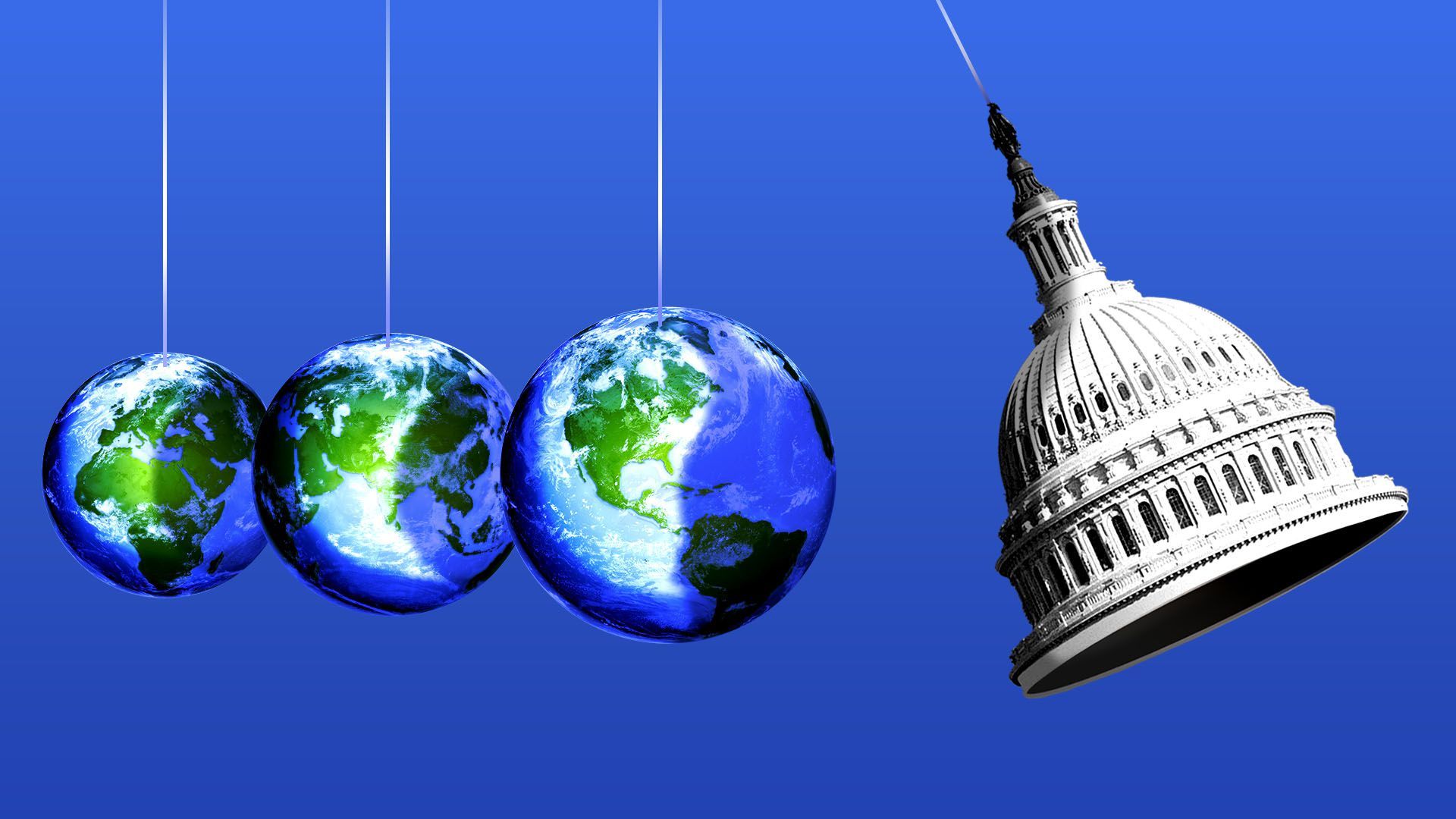 House Democrats on the Select Committee on the Climate Crisis have released their nearly 550-page set of policy recommendations.
Why it matters: It's a detailed template-slash-wish-list for the party to follow — at least in part — if they regain control of the Senate and the White House in this year's election.
The big picture: The plan calls for net-zero U.S. emissions by 2050, net-zero power-sector emissions by 2040, and a zero-emissions requirement for 100% of light-duty vehicle sales by 2035, among other targets.
Here are six takeaways (with the big caveat that I'm still sifting through it) from the long list of regulatory and legislative ideas...
1. George Floyd's influence. The plan — which cites Floyd's killing on the first page — strongly emphasizes the nexus between pollution and racial inequalities, something long on the policy radar but now receiving even greater attention.
Provisions include steering a "significant" amount of clean energy investments to "environmental justice communities" and would require that proposed rules and laws be analyzed for their impact on "frontline communities."
2. COVID-19's influence. The pandemic is cited dozens of times for a bunch of reasons. It embraces the idea that climate-friendly energy investments should be part of the economic response.
Elsewhere, the discussion of fortifying infrastructure and economic sectors — including health care — against extreme weather cites the pandemic as an example of what happens when the health care system is unprepared.
3. Carbon pricing is present but de-emphasized. As Generate readers know, pricing has become far less central to Democrats' plans, but it's not absent.
The section on it, which does not lay out a specific pricing system, notes the overall concept is "only one tool to complement a suite of policies to achieve deep pollution reductions and strengthen community resilience to climate impacts."
But the plan includes a suite of other tools, such as a "Clean Energy Standard" for power and a "Low Carbon Fuel Standard" for transportation.
4. There are nods toward the Green New Deal. The plan stops short of the sweeping template popular among activists on the party's left flank (some of whom, by the way, want something even more aggressive than the ambitious 2050 net-zero timeline).
You'll find ideas like reviving the Depression-era Civilian Conservation Corps (h/t Tampa Bay Times), and support for several of Rep. Alexandria Ocasio-Cortez's bills, notably the "Green New Deal for Public Housing Act" she crafted with Sen. Bernie Sanders.
But that said, there's no universal health care or overarching job guarantee as suggested in the GND.
And, the committee released a list of dozens of supportive statements from green groups and experts, but the Bernie- and AOC-aligned Sunrise Movement isn't among them.
Speaking of Sunrise, the group tells me this morning that they're happy the plan "reflect[s] much of the vision for a Green New Deal," but also said, "it still needs to go further to match the full scale of the crisis."
5. Carbon removal gets some love. There's a sizable section on ways to speed up development and deployment of negative emissions tech and methods like direct air capture, bioenergy with carbon capture and carbon mineralization.
6. Nuclear power and carbon capture stay in the mix.This is among the things that could spur tensions on the left. Nuclear energy and fossil fuels with CO2 capture are eligible technologies under the proposed national clean energy standard.
The bottom line: There's a reason why the report is kind of endless — if a political window to move climate legislation opens, it's likely to be small and stay open briefly, so lawmakers need off-the-shelf ideas rather than starting from scratch.
2. The meaning of Shell's big write-down
Royal Dutch Shell said this morning that it plans to write down the value of its assets by up to $22 billion as the pandemic lowers its oil and natural gas price forecasts.
The big picture: The warning about its upcoming second-quarter financial report follows BP's mid-June announcement that it would write down as much as $17.5 billion on its assets, and signaled that some of its oil discoveries will never be developed.
Why it matters: Wood Mackenzie analyst Luke Parker, in a note, says Shell's move signifies far more than just accounting technicalities or changes to near-term price assumptions.
"Within this write down, Shell is giving us a message about stranded assets, just like BP did a few weeks ago," he writes.
"Just a few years ago, few within the oil and gas industry would even countenance ideas of climate risk, peak demand, stranded assets, liquidation business models and so on. Today, companies are building strategies around these ideas," Parker adds.
Go deeper:
3. The case for all-electric AVs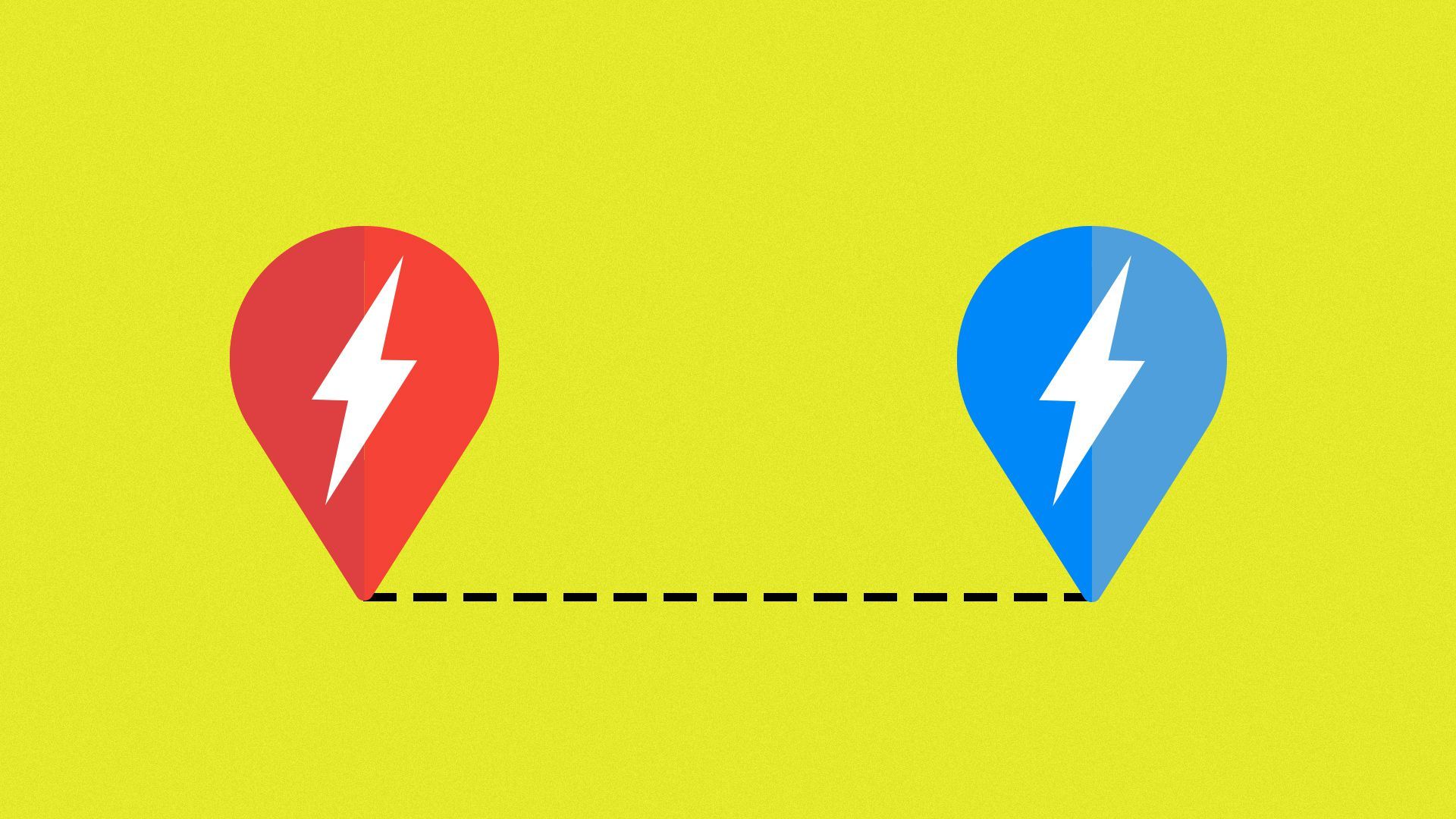 Electric cars don't suffer a huge loss in range when equipped with autonomous driving technology, and there's potential to minimize the effects even further, a new peer-reviewed paper shows.
Why it matters: The analysis in Nature Energy comes as large automakers and startups are placing big bets on autonomous tech and charting different paths on what type of drivetrain to use.
The big picture: Carnegie Mellon University researchers conclude that automation will likely reduce EV range by 5%–10% in suburban driving and 10%–15% in city driving.
The loss of range stems from added weight, more computing load, and potentially more drag because sensing equipment can make vehicles less aerodynamic.
The intrigue: The paper says the results show that fears of AV equipment sapping the efficacy of electric drivetrains appear unfounded, noting...
"While some commentators have suggested that the power and energy requirements of automation mean that the first automated vehicles will be gas–electric hybrids, our results suggest that this need not be the case if automakers can implement energy-efficient computing and aerodynamic sensor stacks."
The state of play: Deployment of autonomous technology remains in the early stages.
As Axios transportation expert Joann Muller reported in August, GM sees all-electric autonomous cars having an advantage over hybrid- and gasoline-powered models.
But rival Ford's first AV will be a hybrid, which it says is the most practical path to start until EV battery costs come down.
The bottom line: The results suggest there's no inherent tradeoff between the safety and other gains of AVs and cutting CO2 through vehicle electrification.
"You don't have to choose between the benefits of automation and the benefits of electrification," co-author Parth Vaishnav tells me.
Co-author Venkat Viswanathan has a helpful Twitter thread here.
4. Survey: Florida voters link climate and COVID-19
Newly released polling suggests that COVID-19 is seeping into how voters in Florida think about climate change.
Why it matters: Florida is a critical swing state that's very exposed to global warming as it grapples with sea-level rise and vulnerability to more powerful storms.
Driving the news: The charts above show some of the results from the poll commissioned by the Alliance for Market Solutions, a group pushing for a revenue-neutral carbon tax married to the repeal of regulations.
By the numbers: Other findings from the poll of 802 likely general-election voters include...
Over 71% prefer a congressional candidate who is working to address climate change, while 15% prefer one who denies it.
Roughly 41% trust Democrats more to address climate, compared to 33% for Republicans.
Over 54% say President Trump is not doing enough on climate, while nearly 34% say he's doing the correct amount.
Over 57% say climate change has or will affect them personally.
5. The latest in the SCOTUS pipeline battle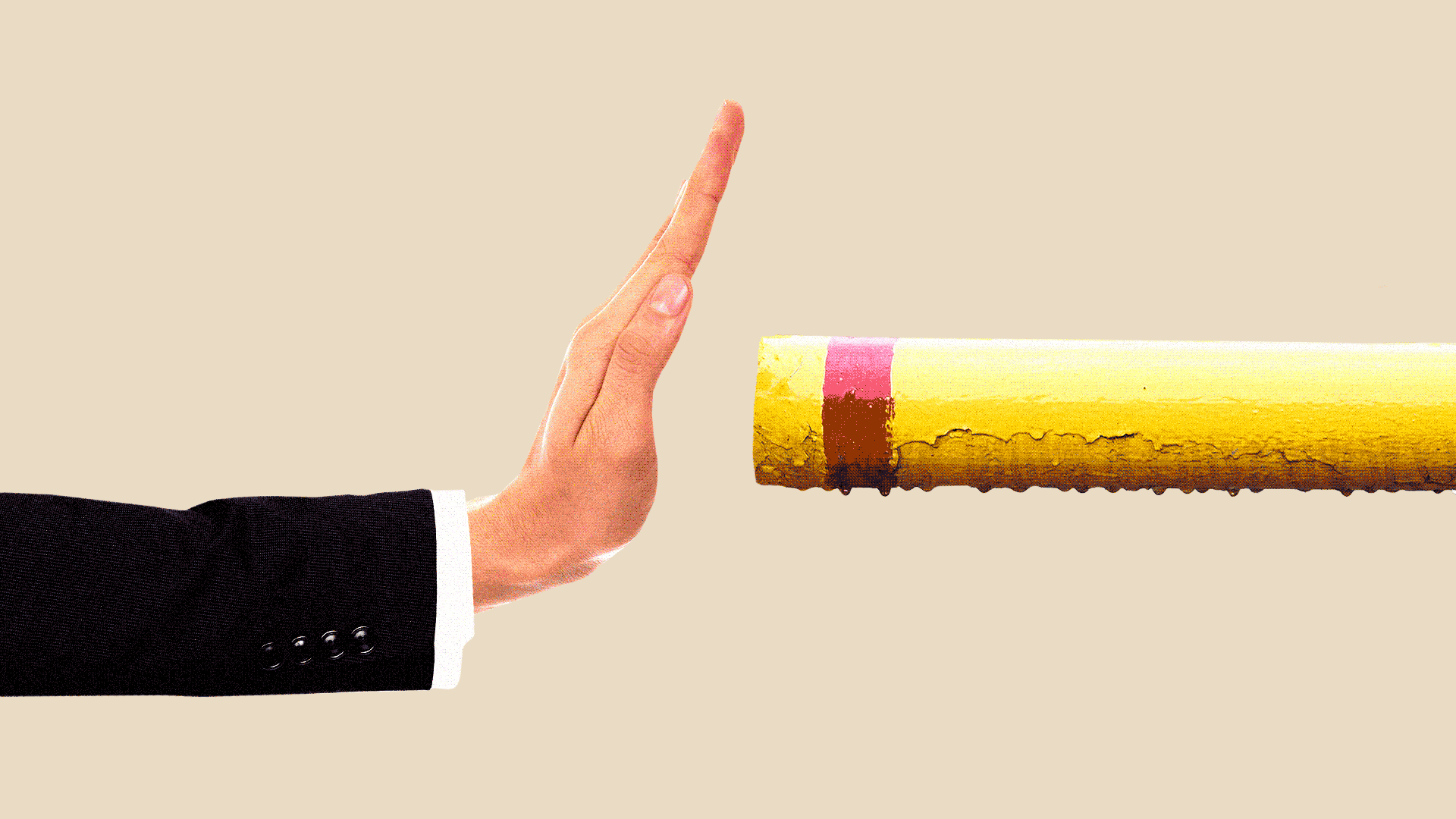 The Trump administration is expected to weigh in on a lawsuit in the next couple of months that questions the legality of eminent domain to build a natural gas pipeline, following a request from the Supreme Court on Monday, Axios' Amy Harder reports.
The justices will then decide whether to review it.
The state of play: A federal appeals court ruled in September that the developers of the PennEast Pipeline from Pennsylvania to New Jersey couldn't use federal law to seize land controlled by the state to build the project, citing the 11th Amendment protecting states' rights.
The court said its conclusion could likely upend how interstate natural gas pipelines have been built for 80 years. "But that is what the Eleventh Amendment demands," the court wrote in its September 2019 decision.
The bottom line: The additional review will likely delay the high court's consideration of the lawsuit — and thus the project itself — until at least next year.
6. Catch up fast: renewables, coal, EVs
Renewables: "A new climate fund backed by philanthropic donors is aiming to trigger $2.5 billion of clean energy investment in Southeast Asia and aid the region's green recovery after the coronavirus." (Reuters)
Coal: "Two more utilities in Arizona and Colorado are moving to accelerate closure of coal plants and replace them with renewable energy backed by batteries, joining a broader push in both states to shift to more cost-effective clean energy options even in the absence of state mandates." (Greentech Media)
Electric cars: "Byton Ltd., the Chinese electric-vehicle startup that plotted a U.S. entry for years but never sold a car, is suspending all domestic operations and furloughing staff after the coronavirus pandemic made it tougher to get its business off the ground." (Bloomberg)