Axios Gaming
September 02, 2021
Hi, everyone. Stephen Totilo here with some gaming news.
I thought I was going to spend last night playing more "Destiny 2" but had to settle for a less fun grind: four hours of tossing buckets of water out of our basement.
Today's edition is 1,078 words, a 4-minute read.
1 big thing: Twitch boycott makes a dent
The number of people watching and streaming on Twitch was down significantly yesterday, the day of a user protest over the platform's failure to effectively deal with hate speech.
Why it matters: The drop-off in usage proved the concerns resonated with a lot of Twitch users, even if the decline wasn't big enough to have a major economic impact on the Amazon-owned company.
Twitch acknowledged last month that its efforts to stop hateful users from swarming the streams of marginalized streamers were inadequate.
It has promised improvements, including better ways to detect users who try to evade bans.
By the numbers:
Around 172,000 channels were streaming at noon PT yesterday, down from 186,000 a week prior, according to tracking firm Gamesight.
Total hours of content viewed on Twitch for the day were also down by about a million from the prior week.
Twitch expert Zach Bussey ruled out attributing the full decline to non-protest factors, such as the start of the school year and the defection of some top Twitch streamers to YouTube.
What they're saying: Steamer RekItRaven, who publicized the harassment she faced as a streamer last month, called yesterday's events "cathartic."
"Maybe I'm a dreamer," she told Wired. "I think we need to normalize being able to really make change on our own."
2. Nintendo's divisive "queer-coded" villain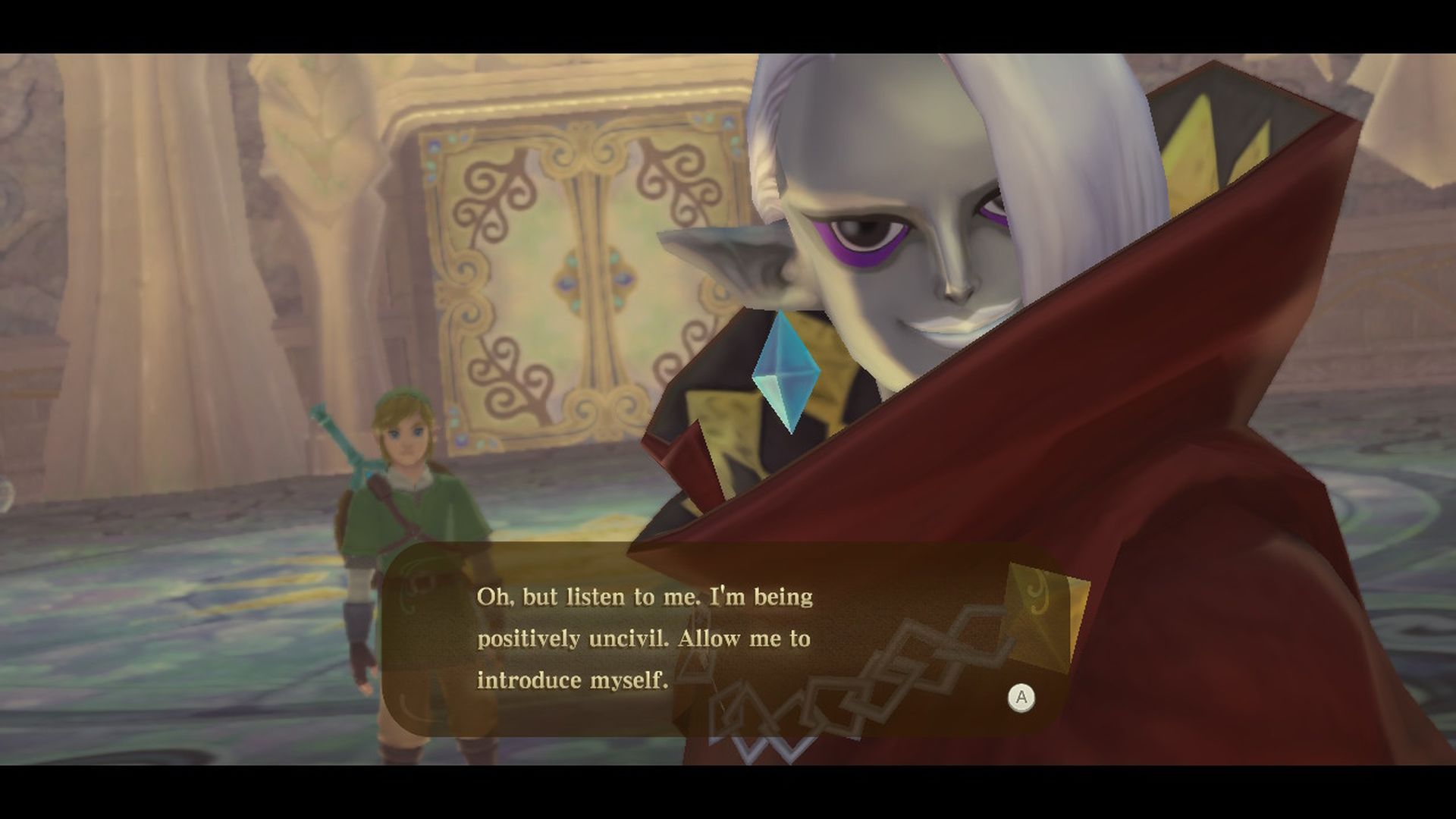 The summer remake of 2011's "The Legend of Zelda: Skyward Sword" has spurred new reactions to the game's lead villain, Ghirahim, who some players and critics regard as homophobic.
Why it matters: The mixed feelings about Ghirahim go beyond whether "Zelda" players think the character is interesting or offensive but whether queer gamers, specifically, want to reject or reclaim him.
The details: Ghirahim is, in gaming parlance, a "boss" character — a powerful enemy who encounters series hero Link several times in the popular adventure.
He wears tight, revealing clothes, an earring and what appears to be eyeshadow and lipstick, sporting a look and demeanor described as "fabulous," by one queer critic of the game.
He taunts Link at the start of their encounters, sneaking behind him during their first meeting and flicking his tongue, asking Link if his well-toned body leaves the hero "breathless" in another.
What they're saying: "It feels like the character is fully built around the concept of gay panic," one longtime "Zelda" fan told Axios.
They view those scenes of Ghirahim sneaking up on Link as designed to make the presumed cis straight player uncomfortable.
"As a queer person, I find the character to be solidly homophobic."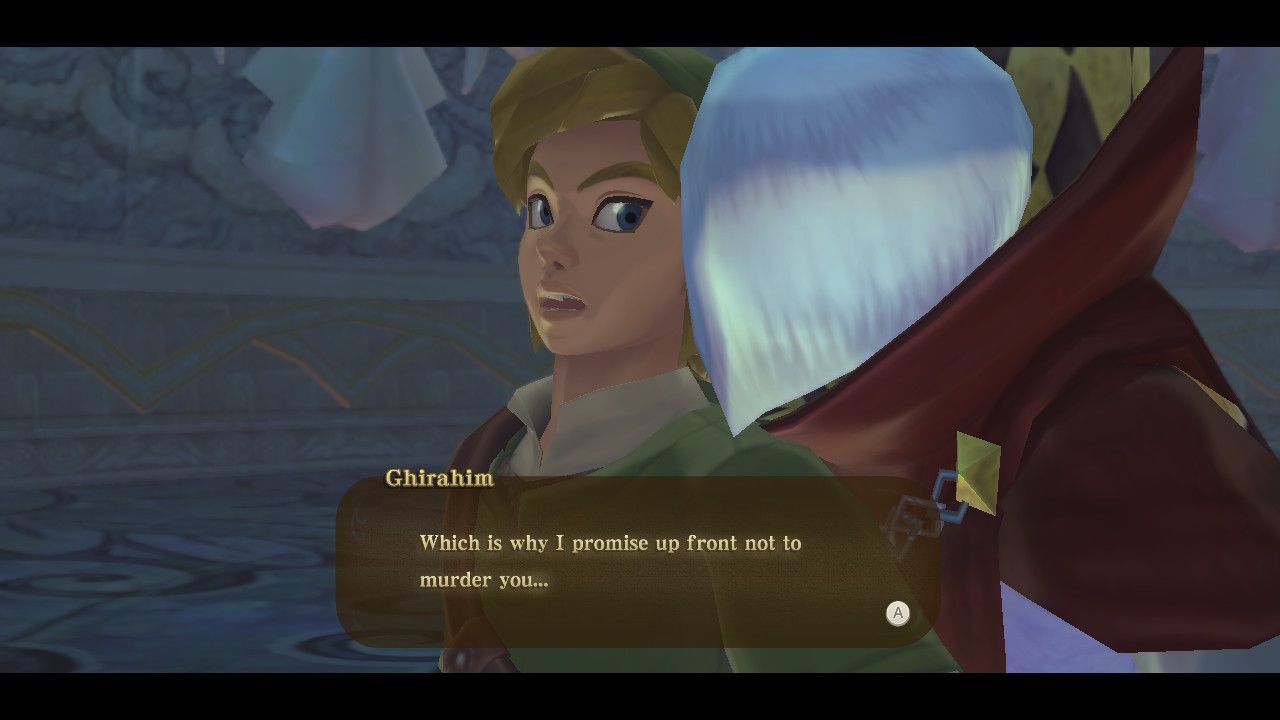 The big picture: Nintendo declined to comment about Ghirahim to Axios, but the generally beloved gaming giant has a history of regressive themes appearing in the corners of its games.
In 2014, it failed to enable gay relationships in its social simulation game "Tomodachi Life," and later apologized for it.
In 2016, it altered a criticized scene for the Western version of one of its games in order to avoid, in its own statement's words, "expression which might be considered as gay conversion or drugging that occurs between characters."
The lauded 2017 adventure "The Legend of Zelda: Breath of the Wild," included what some viewed as an insensitive scene about Link crossdressing, though some fans embraced that and celebrated the hero's "beautiful" new look.
"I'm very much of two minds about Ghirahim," said Kotaku managing editor Carolyn Petit, who in 2019 made a video critiquing the character.
On the one hand, she said, characters like him "reinforce the idea that queerness, and queer people, are inherently dangerous and disruptive to the social order."
On the other: "I think for some of us, there's a desire to reclaim these characters, perhaps because many of us have had so few other representations for so much of our lives, and maybe also because, in a strange sense, we can relate to them."
"The world often tells us that we're aberrant. ... So when a character like Ghirahim comes along who wants to tear down the current order, there's a part of me that wants to root for him."
3. PlayStation's good/bad news
The good: Sony will hold a 40-minute online event about future PS5 games at 4pm ET on Sept. 9, the first major showcase of games for the system since the platform was released.
The bad: Sony is still making it a hassle for players who buy a game on PS4 but eventually want to upgrade to its PS5 version. People who buy the PS4 version of the upcoming "Horizon Forbidden West" and want to eventually use the PS5 version (perhaps once they get a PS5) will need to pay $80 for the "Digital Deluxe" edition that includes both.
PlayStation rival Microsoft offers next-gen upgrades of its games to previous-gen purchasers for free.
4. Need to know
⌨️ Paradox Interactive CEO Ebba Ljungerud has stepped down from the popular maker of intricate strategy games, leaving behind a complex legacy, PC Gamer reports.
🖥THQ Nordic has a showcase event coming too, because every publisher does these days. The THQ one will be on Sept. 17, in this ninth month of year-round E3.
🧠For fans of Nintendo's brain games, which were all the rage 15 years ago, Nintendo just announced a Switch spinoff called "Big Brain Academy: Brain vs. Brain" for Dec. 3.
❌Another "Smash Bros." fighting game tournament is pulling the game, amid fallout from Nintendo's controversial crackdown on events that incorporate mods, Dot Esports reports.
5. Worthy of your attention
Playing war: Pitfalls and potential of video games in the Balkans (Amalia Koleka, Balkan Insight, Eurasia Review)
[Mihajlo] Jovanović-Džaril cited the case of a professional player from Brcko, an autonomous, multiethnic city in northeastern Bosnia. "Whenever he plays it's something people fight on – is he Bosnian? Is he Serbian? Which passport does he have? Which flag does he play under? It's something we try to ban as fast as possible," he said.
"You can all cheer for him; we can agree he is 'ours'. But please, if you start fighting on if he will declare himself a Bosnian or Serb you will get banned and we won't have you here anymore. … If players are not making that differentiation for themselves, why should we make it for them?"
6. Can't wait to try this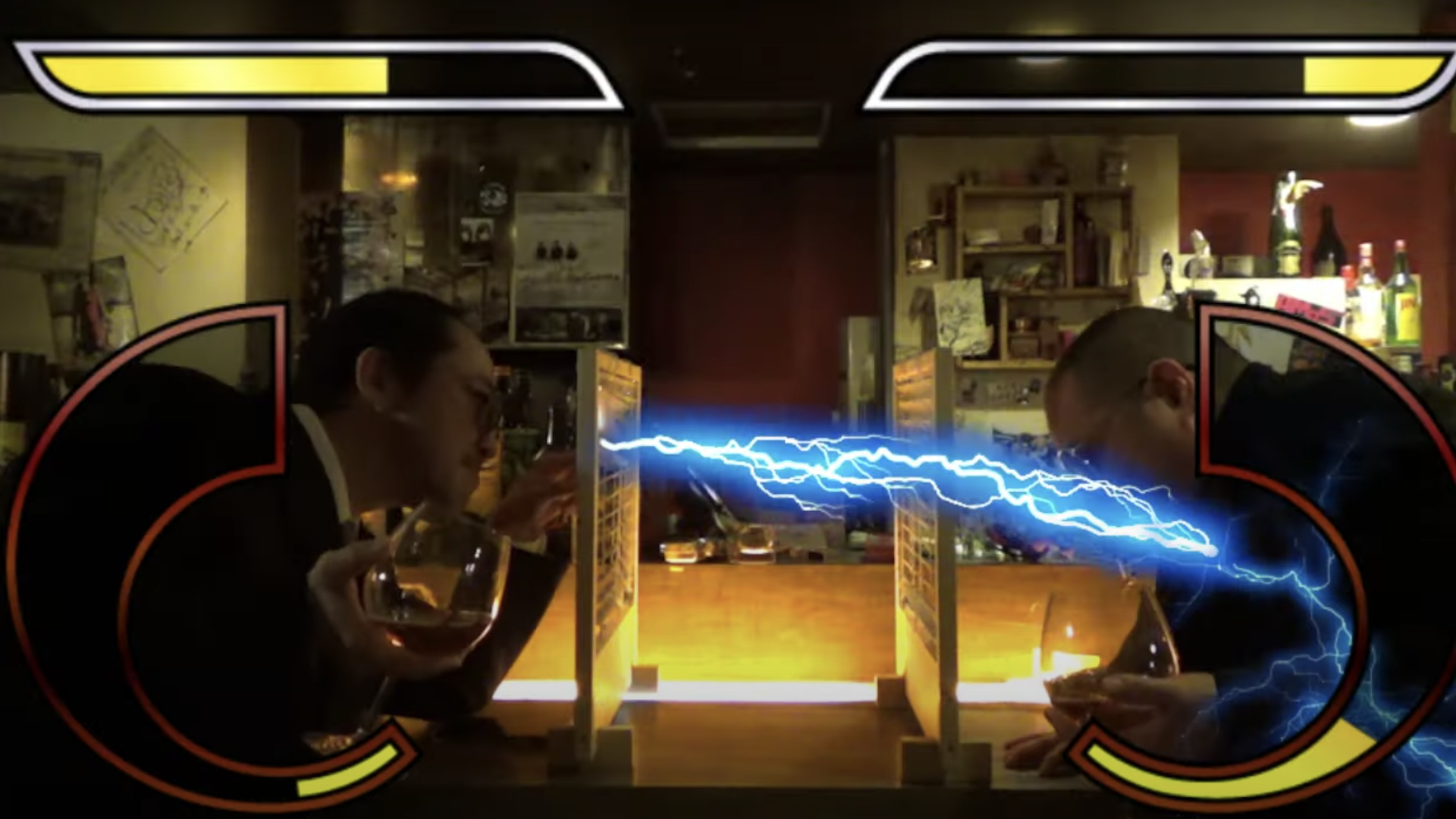 "Boss, Blind, Brandy" is an experimental indie video game in which players swirl an actual drinking glass and peek through blinds to fight each other. [Trailer and screenshots here]
It was teased during Bit Summit, Japan's biggest indie games festival, which is running all weekend in Tokyo.
The event's live streams have been full of fascinating-looking games.
🎁 Like the newsletter? Refer Axios Gaming to your friends to spread the word and get free stuff in the process. Follow the link here to begin.
🐦 Find us on Twitter: @megan_nicolett / @stephentotilo.
Please look forward to an upcoming 35-minute video showcase of all that Megan and I have planned for next year. Seeing if we can get Jonathan Swan to host.