Axios Gaming
January 19, 2022
Happy Wednesday, everyone. Stephen here.
I almost said it was Tuesday (again). These holiday weeks always trip me up.
⚡ Situational awareness: Activision is delaying the next seasons of Call of Duty Vanguard and Warzone to focus on fixing the buggy games. "We feel your frustrations and hear you loud and clear."
Today's edition is 916 words, 3.5 minutes.
1 big thing: Activision's uncertain esports future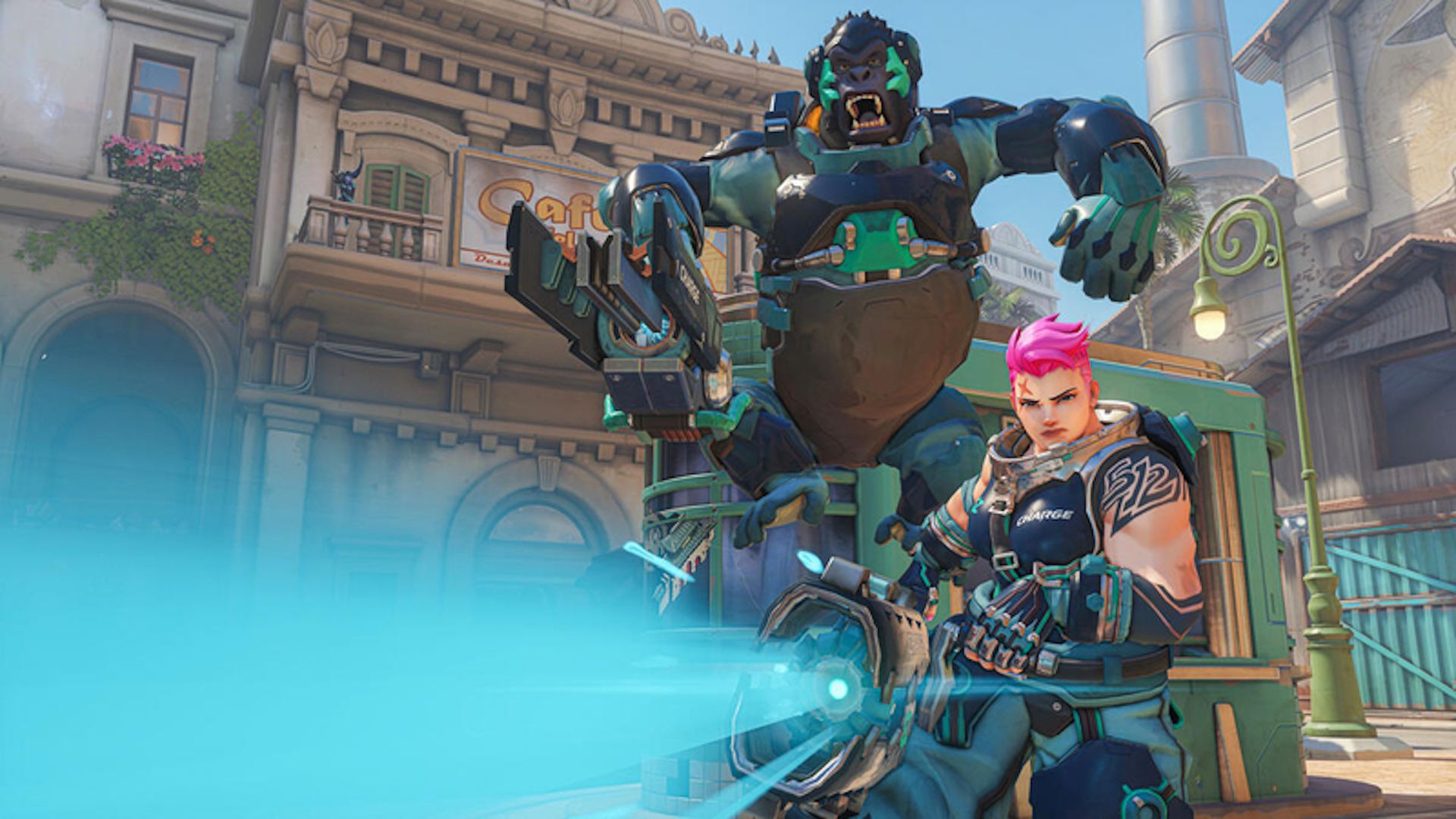 Microsoft and Activision executives said plenty about the so-called metaverse as they promoted yesterday's planned video game mega-deal, but little about another recent gaming buzzword: esports.
Why it matters: Esports may be big, but Activision's portion of it hasn't dominated the way its Call of Duty games have in the traditional gaming marketplace.
The company points to rising viewerships for both of its leagues, including 11.9 million viewers for the 2021 season of its Call of Duty League and a 57% rise for Overwatch League on YouTube and Chinese video platform Bilibili.
But the leagues are drawing fewer eyes than events that feature comparable games, such as Riot's Valorant or Valve's Counter-Strike GO.
This is despite years of investment and the wooing of billionaire sports team owners like Robert Kraft and Stan Kroenke to pay $20 million franchise fees to start their own league teams.
What they're saying: "I think that their esports idea was half-baked and has always been directionally wrong," Wedbush analyst Michael Pachter tells Axios.
Activision Blizzard CEO Bobby Kotick's "mistake," Pachter says, "was that he presumed that because Call of Duty and Overwatch were popular games, there would be huge viewer interest to watch them as esports (not true)."
Pachter also knocked the company's esports model, which he says nets Activision half of the league's ad revenue on top of franchise fees, making it pricey for franchise operators to run.
The business generates $100-$250 million a year, he estimates.
Between the lines: Part of what has kept esports a going concern at Activision is Kotick's relationships with rich team owners, says journalist Jacob Wolf, who broke scores of top stories about the company's leagues and now runs production company Overcome.
"Kotick's cult of personality attracted billionaires and ultimately maintaining those relationships always felt like a top agenda item when discussing the leagues," Wolf said.
"I think, especially with the Overwatch League, there's worry about ever making a return on investment. Some of the optimism behind the scenes seems more like denial."
The key question to ask, Wolf said, is "How will Microsoft view taking a very expensive loss on those projects?"
What's next: Neither Wolf nor Pachter believe the Microsoft acquisition will end Activision's leagues, but they expect new thinking at the top.
"It's a rounding error for Microsoft [officials], and while I don't think they will abandon the business, I'm skeptical that they will adopt the same model for other games," Pachter said.
He expects Microsoft to use esports as some other big publishers do — not as a sport but as marketing for their games.
Wolf noted that Microsoft is "clearly making a push" to make its own Halo franchise an esports contender again, but said that's only "after botching its esports product for years."
2. Activision-Microsoft roundup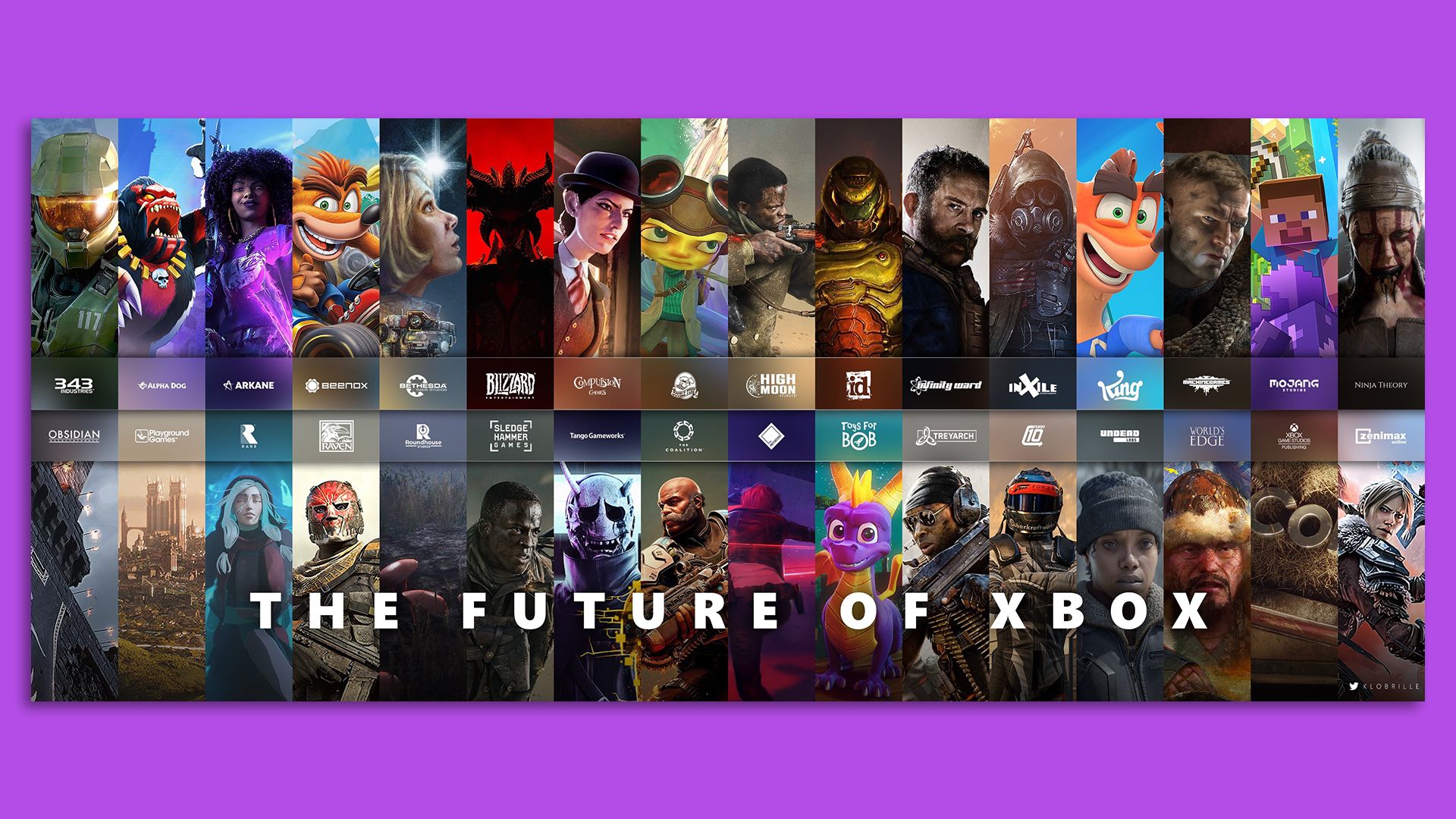 Microsoft-Activision left us a lot more to chew on.
Looming antitrust issues: Rep. Ken Buck (R-Colo.), whose office has been pushing for tighter regulation of other Big Tech companies, says conversations with Microsoft were "encouraging," Axios' Ina Fried reports.
Alarm over golden parachutes: An activist investment group that previously won concessions on gaming executive pay tells Axios it will press for any exit payments for Kotick, should he leave after the deal closes, to be tied to a "civil rights audit" of the company.
Status of investigations: A rep for the federal Equal Employment Opportunity Commission, which has agreed to settle its suit against Activision and establish three years of oversight, told Axios "no impact is expected should the purchase go through."
California's Department of Fair Employment and Housing, which is suing Activision, had no comment on the deal.
Wild details: Talks began only in November (WSJ), Kotick wanted to sell to Meta (Bloomberg) and may have also wanted to purchase gaming news outlet Kotaku (WSJ again).
3. Need to know
☁️ The Kingdom Hearts series finally comes to Switch on Feb. 10, though the games will be playable via cloud-streaming only. That means they won't work without an internet connection, similar to the Switch versions of Control and Guardians of the Galaxy.
🔧 Some Battlefield 2042 fixes are finally on the way, according to a new Twitter thread from EA, but no date was given for the addition of in-game voice chat, a standard feature that's been absent since launch. "Still on our radar," EA writes. The game's bug-riddled rollout has been a debacle for EA.
💰 NFT gaming company Animoca Brands says it has raised $358,888,888 more for a $5 billion valuation, while rival Mythical says it has acquired streaming platform Polystream.
4. Worthy of your attention
On the creation of Isabella Rosario Dulnuan Reyes, a new playable Filipina character for Call of Duty [Twitter, Belinda Garcia]
First off — her name. You're damn RIGHT I gave her four names. It's a common tradition to have both your parents' surnames, your mother's taking place of the middle name, which leaves you with two first names. I also have four names (see: BBCGarcia), so it was no question.
5. And now for something smaller
Lots of mega-corp news today, so let's end with the news of a new indie.
Songs of Glimmerwick is a newly announced role-playing game about attending a school for magicians where spells are cast with music.
It's from Eastshade Studios, the team behind the creative 2019 role-playing game Eastshade, which was about being a painter (I had played it via Xbox Game Pass, so perhaps there's just no escape from the mega-corps.)
In the new game, you can use your musical spells to garden, according to IGN's preview.
Expected release: 2023 on consoles and PC.
🎁 Like the newsletter? Refer Axios Gaming to your friends to spread the word and get free stuff in the process. Follow the link here to begin.
🐦 Find us on Twitter: @megan_nicolett / @stephentotilo.
"Metaverse" mentions in Monday's call announcing the deal, by executive: Microsoft CEO Satya Nadella (5), Activision Blizzard CEO Bobby Kotick (4), Microsoft Gaming CEO Phil Spencer (2).
Editor's note: Item 1 of this newsletter has been corrected to include Stan Kroenke, not Jerry Jones, as a billionaire sports team owner to pay $20 million franchise fees to start league teams, not Jerry Jones.