October 13, 2021
Hi, everyone. It's Wednesday. I'm Stephen. And you are about to read about some video game drama.
Today's edition is 1,232 words, a 4½-minute read.
1 big thing: Shooter game showdown
The video game horse race to watch this fall is between "Call of Duty: Vanguard," "Battlefield 2042" and "Halo Infinite," three shooter games from giant franchises that keep bumping into each other on their way to release.
Driving the news: Two of the expected mega-games will intersect tomorrow, as Activision's "Vanguard" and EA's "2042" both run online showcases at 11am ET to reveal new modes.
One measure of relative interest: Twitch tracking service Gamesight tallied viewership for the games' recently completed playable betas. "Halo" peaked with 82K simultaneous viewers, "Call of Duty" with 182K viewers, "Battlefield" with 340K.
State of play: The three shooters have superficial similarities but will test distinct business models.
Activision's "Call of Duty: Vanguard" (console, PC), goes first on Nov. 5.
"Vanguard" returns the franchise to World War II, will sell for $60–$70 and includes a storyline campaign as well as numerous multiplayer modes.
It's unclear if ongoing investigations and lawsuits around Activision or fatigue with the franchise will drag performance. "CoD" doesn't usually face two major alternatives launching in the same season.
What to watch: Activision runs "Call of Duty" as a multigame business, using its more popular free-to-play battle royale "Warzone" to promote and feed players into the $60 releases.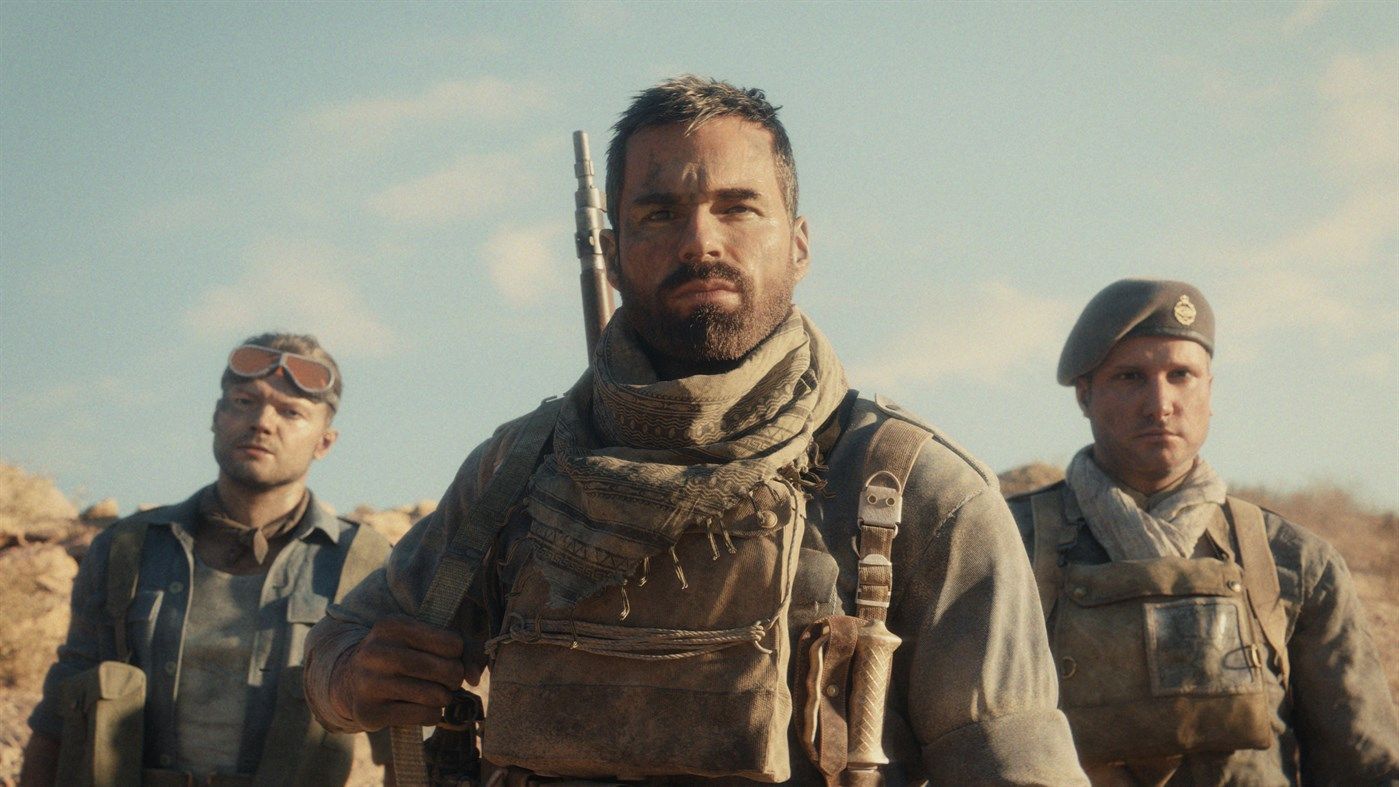 EA's "Battlefield 2042" (console, PC) follows on Nov. 19.
You can guess when the game is set. It'll also sell for $60 but will only include multiplayer modes, focusing on large-scale competition involving virtual soldiers and vehicles.
"2042" is the only one of the three without a currently announced free-to-play option that feeds it players, but, even if it doesn't get one, it has a hungry fanbase who've been awaiting a sequel for years.
What to watch: "Battlefield" arguably has the shakiest path, as EA missed a planned September date for its beta, pushed the game's full release back from October, as it is clear the game is coming in hot.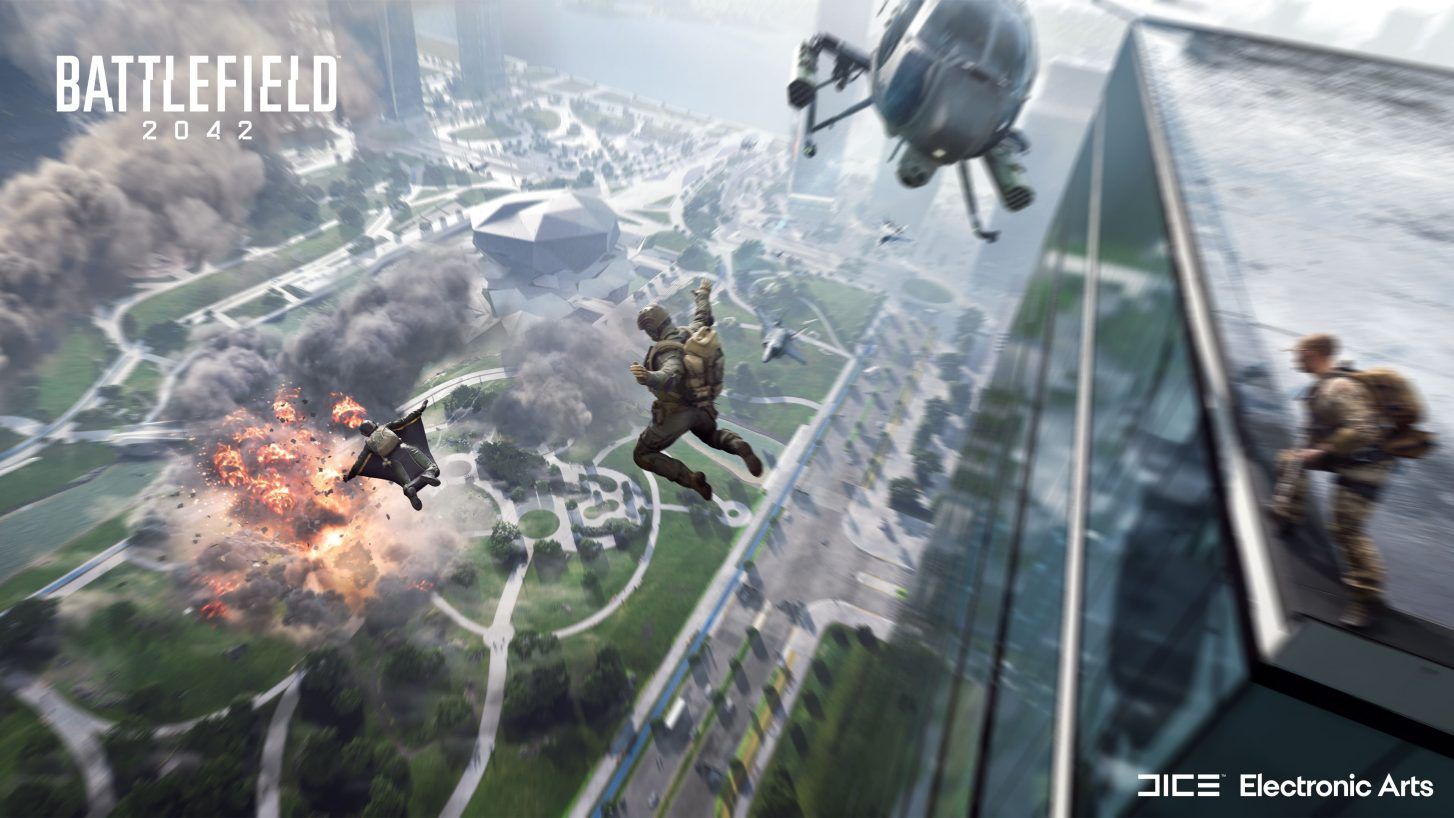 Microsoft's "Halo Infinite" (Xbox, PC, Cloud Gaming) goes last, on Dec. 8.
The sci-fi game's multiplayer mode will be offered for free, but Microsoft will charge $60 for the campaign (or players can receive it at no added charge if they subscribe to Xbox Game Pass).
"Infinite" was supposed to come out last year, and it's not even releasing on Nov. 15, which is the "Halo" franchise's 20th anniversary. But a poor showing of the game's campaign last year has given way to a well-received series of multiplayer "tech tests" this fall.
What to watch: All signs point to the free multiplayer portion of "Infinite" being a hit, but the campaign mode, generally a big selling point for this series, has barely been shown in the past year.
What's next: Release days for the three games will come and go without a final winner, as all are designed to be digitally expanded with new modes for at least a year beyond.
So if any stumble, they'll be given many chances to recover.
2. A new challenger joins Activision legal brawl
The Communications Workers of America has filed a formal objection in federal court to the planned harassment settlement between the Equal Employment Opportunity Commission and Activision, calling it "woefully inadequate."
Why it matters: The fight over the planned settlement is getting uglier by the day, as state and federal agencies snipe at each other in court filings, raising questions about the extent to which the former collaborators may be damaging each other's cases.
The EEOC's planned settlement, which calls in part for an $18 million victims fund, is subject to a judge's approval.
The union, which says it represents some Activision workers, has asked the court for a fairness hearing before it is approved.
Between the lines: The CWA's filing raises 31 issues, including a complaint that impacted workers were not consulted on the planned settlement.
Shortly before that filing was made public, the judge overseeing the case denied the state of California's request to accelerate the pace at which it may also object to the planned settlement, advising California and the EEOC to meet and work out their issues.
3. Controversial "Donkey Kong" player wins appeal
If you prefer your video game legal drama to involve disputed "Donkey Kong" high scores, we've got that too. An appeals court in Los Angeles affirmed yesterday that veteran player Billy Mitchell may sue arcade game record-keepers Twin Galaxies for defamation.
The two sides have been at odds since Twin Galaxies stripped Mitchell of his high score claims in 2018, alleging that videotaped submissions of those scores had involved an emulator, not the original arcade hardware.
Mitchell sued for defamation in 2019 and Twin Galaxies countered with an anti-SLAPP motion meant to dismiss purportedly frivolous suits. Courts have now twice said that Mitchell's suit may proceed.
"Twin Galaxies' evidence does not defeat as a matter of law Mitchell's prima facie evidence in support of his claims," the court stated in its new ruling.
What's next: For Twin Galaxies and Mitchell, the defamation suit will roll on.
For you, if you're interested in learning more about "girder finger" "Donkey Kong" runs and allegations about hyping scores to sell hot sauce, first see if you can find a copy of the excellent documentary "King of Kong," about Mitchell and others vying for high scores.
Then read Ars Technica's exhaustive coverage of the post-"KoK" fallout. It's been wild.
4. Need to know
👩🏻‍⚖️ Google is countersuing Epic, saying the company breached its contract with the tech giant last year when it modified "Fortnite" to enable in-app purchases that bypassed giving a cut to Google. (Epic sued Google last year, as it did Apple, over alleged antitrust violations.)
💻 Classic video game "System Shock" will be adapted into a live-action show for the streaming service Binge, continuing the trend of gaming adaptations.
🎮 New video game studio Possibility Space is starting up under former Undead Labs boss Jeff Strain, who recently encouraged game workers to unionize. Strain's starter team includes several top developers as well as games journalism veteran Austin Walker.
🚫 Ubisoft has delayed the first closed online test for "Ghost Recon Frontline," following last week's disastrous reveal of the forthcoming game.
⚔️ Square Enix's resurgent massively multiplayer online game "Final Fantasy XIV" has surpassed 24 million players in its 11 years of existence, becoming the company's most profitable "Final Fantasy" game, according to an IGN report.
⚽️ EA's desire to rename its "FIFA" series comes down to the soccer organization wanting to raise its rights fee, the New York Times reports.
5. Worthy of your attention
"Spelunky" Fans Expose 8-Year World Record Holder as a Cheater (Patrick Klepek, Vice])
"In a Spelunky community Discord, someone pointed out a weird missing graphic in BarryMode's run, a single tile in the corner of the screen while the game moved between stages. Glitches happen in games, especially in speedruns, but given there were already questions about how BarryMode pulled off the run, it seemed like a thread worth pulling on."
6. A good reason to stay messy
Developers at Bungie have given "Destiny 2" players like me a new incentive to never clean up our cluttered in-game inventories.
They just started offering a reward to players who kept a seemingly useless item — the Ascendant Lens — that was offered in the game a year ago.
I never grabbed one of those lenses. But I never would have deleted it if I did. My inventory in "Destiny" is messy. Same with mine in "Assassin's Creed" and "Breath of the Wild" and so many others.
Here's to only ever tidying up in the real world.
🎁 Like the newsletter? Refer Axios Gaming to your friends to spread the word and get free stuff in the process. Follow the link here to begin.
🐦 Find us on Twitter: @megan_nicolett / @stephentotilo.
None of my high scores are in dispute.
Editor's note: Item 3 was corrected to reflect that Billy Mitchell first sued Twin Galaxies in 2019 (not 2020).