July 29, 2021
Welcome back to Axios Gaming with Megan Farokhmanesh and Stephen Totilo.
Today's edition is 1,248 words, a 5-minute read.
1 big thing: There's never a slow season
Summer is often considered the slow season in gaming, but notable releases have been abundant this July — helped by a widening array of games managing to generate attention.
Why it matters: Consolidation of game-making resources may narrow who can make the biggest-budget games, but other factors, including COVID-19, are offering a counterweight.
Driving the news: This final week of July has been a reviewer's dream (or is that a nightmare?).
On Tuesday alone, a trio of big-publisher releases: The dazzling console port of "Microsoft Flight Simulator" game, the long-awaited English release of Capcom's "The Great Ace Attorney Chronicles," and a Square Enix sequel 14 years in the making called "NEO: The World Ends With You."
Add to that a slew of notable indies and games this week from smaller publishers, including "Chernobylite," "Blaster Master Zero 3," and "The Ascent"
That all follows a prior week that included a mobile spin-off to "The Witcher," a possible game-of-the-year contender in the indie "Death's Door," and massive updates to two of the biggest service games in the market: "Genshin Impact" and "Grand Theft Auto Online."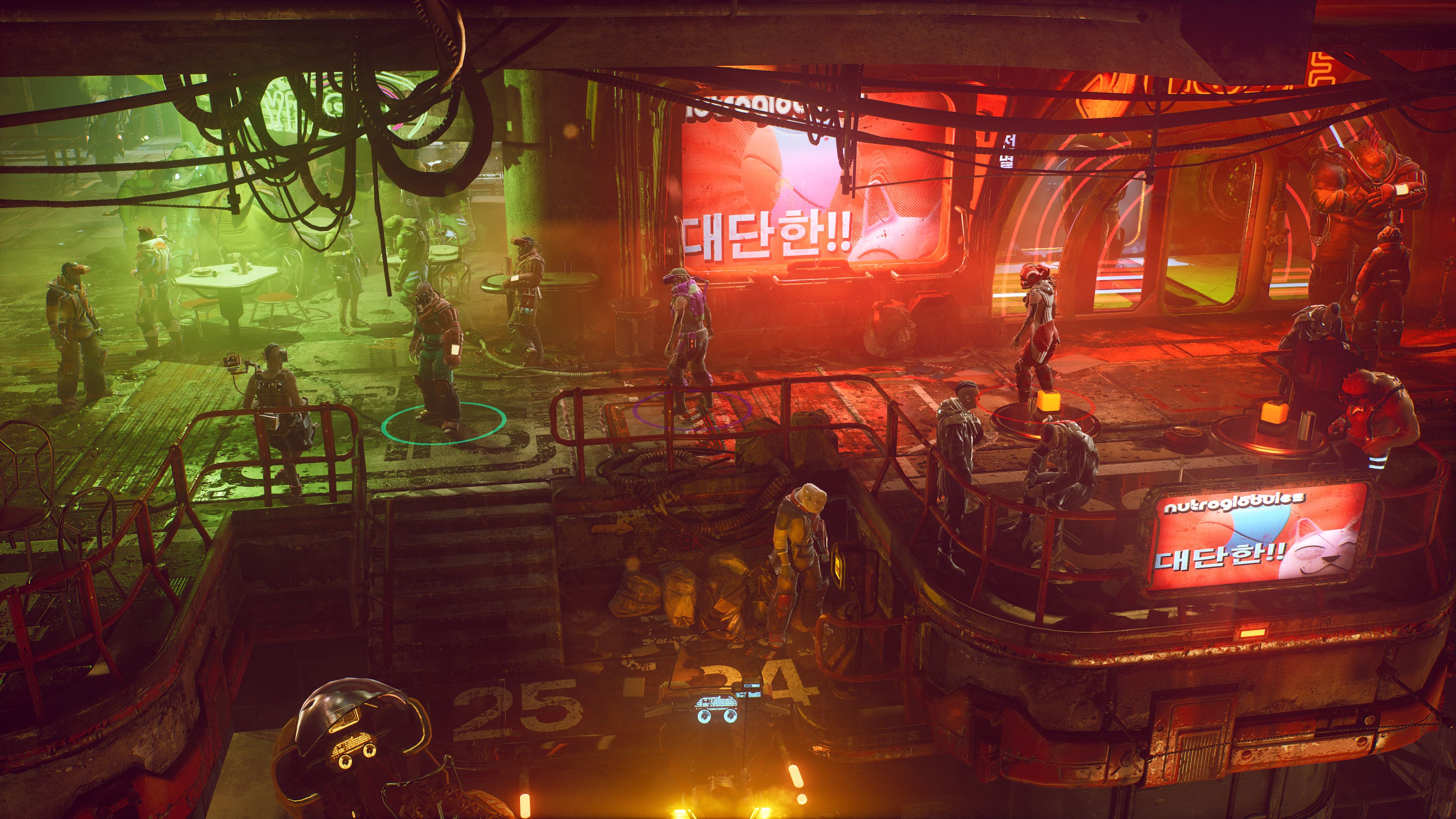 Between the lines: The volume of game releases is ticking up a little, but part of what's happening is that smaller games are getting noticed more.
The pandemic has caused releases from big so-called AAA publishers to slow down, while more nimble indies keep turning work out. "AAA got hit hard by COVID, which left the field vacant for indie devs and smaller studios to swoop in," game critic Ralph "Skill Up" Panebianco tells Axios.
He cites the acclaimed small-studio releases "Chicory: A Colorful Tale" and "Boomerang X" as some of the beneficiaries of this.
Another theory: There's a narrowing of the divide between the big games and the smaller ones.
"I feel like I've seen so much more excitement for smaller games in the last year," Mike Rose, publisher of hit biking game "Descenders," told Axios.
He credits indies being showcased on new consoles and in Xbox's Game Pass subscription service: "We're getting so many people who would normally just stick to ['Call of Duty'] and 'Assassin's Creed' trying our silly bike game out and feeling like it's made by a big studio — it was made by three people!"
What's next: We'll have a slight breather next week as releases slow before an August filled with more noteworthy though relatively small-scale games.
Make no mistake: AAA will have a quieter fall, after a raft of big games expected for this year slipped to 2022, but there will still be much to play.
2. A developer hits a Facebook snag
Indie developer Yoan Fanise says Facebook rejected an ad he attempted to post about his road trip video game earlier this summer, citing restrictions on ads over politics, elections and social issues.
Why it matters: The rejection appears to be the result of an overzealous ad filtering system, raising questions about how a social media giant analyzes submitted content.
"First, I thought it was a joke," Fanise told Axios.
His game, called "Road 96," is set in the fictional country of Petria and invites players to "flee the regime" on a "risky road trip to the border." Its hook is that players' journeys will play out unpredictably as the game customizes their travels.
Fanise's rejected ad makes no overt political references, showcasing images of the virtual road trip while showing phrases such as "escape from a country in turmoil" and "reach the border."
Between the lines: Fanise expected no troubles when an agency he works with attempted to post ads for the game in June.
But a rapid rejection hours after submission was followed by a June 28 email from Facebook's ads team that states "some of your ads don't comply with our Advertising Policy for social issues, electoral or political ads. "
It posed Fanise with two options: "edit your ad to remove the content or get authorized to run political ads." Fanise did not respond.
The big picture: Fanise says the incident raises questions about freedom of expression online and whether Facebook has the ability to automatically screen text on submitted ads.
"I thought about [the movie] 'Minority Report,'" he said. "This is a robot checking in advance what you're going to do and decide for you, no you're not going to do that."
Facebook did not provide comment about Fanise's situation nor clarify how such ads are technically screened.
Its written ad policy, developed partially in reaction to the spread of political misinformation on its platform, acknowledges that "[o]ur enforcement isn't perfect, and both machines and people make mistakes.
3. Updates on misconduct scandals
Activision Blizzard:
The company will hold discussion groups with employees to talk about concerns over misconduct, but has not addressed the specific demands of employees who walked out, Uppercut report
Ubisoft:
In a company-wide message shared with Axios, CEO Yves Guillemot acknowledged the open letter workers sent yesterday: "We have heard clearly from this letter that not everyone is confident in the processes that have been put in place to manage misconduct reports."
He said Ubisoft will conduct new feedback sessions with more initiatives to be announced.
Ubisoft workers tell Axios their letter has been signed by nearly 1,000 current and former employees. About the CEO message, one said, "Same as last year. More words." Another: "This is exhausting."
4. New(er) Pokémon Snap
The Pokémon Company is adding a free content update to "New Pokémon Snap" that introduces new areas and characters on Aug. 3.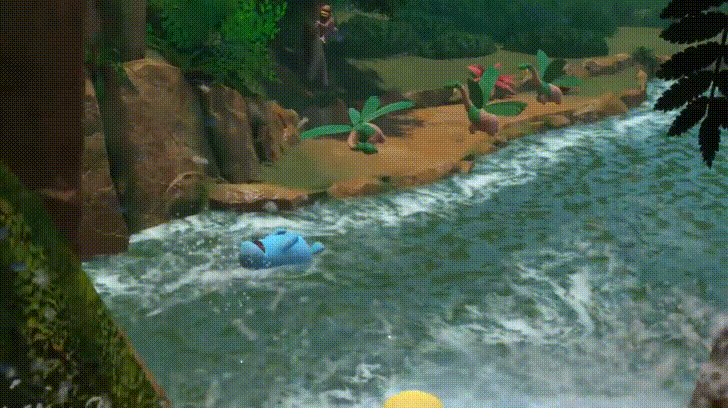 Why it matters: Pokémon is a sprawling franchise that encompasses several platforms and genres, but its developers have typically been reticent to continue supporting games once they've been released.
The biggest indicator that Pokémon's developers were finally shifting toward the modern era of game ongoing support happened in 2020, when Game Freak revealed it would release expansions for "Pokémon Sword" and "Shield."
The franchise continues to grow at an admirable pace. TPC just released its first free multiplayer online battle arena, "Pokémon Unite," this month.
5. Need to know
Epic Games will host a series of virtual concerts in "Fortnite," Aug. 6–8, dubbed the Rift Tour. Epic says they will involve "a record-breaking superstar." An in-game concert in April 2020 drew over 12 million viewers, Epic said.
Sony will soon let PS5 users add their own larger storage drives, but the requirements are complicated, IGN explains. This is no plug-and-play, and users will need to be sure their drive has a heatsink.
Capcom reported record sales for April–June, with sales of "Resident Evil Village" reaching 4.5 million. March release "Monster Hunter Rise" has sold 7 million copies.
6. Worthy of your attention
💔 Janky games may be broken, but they have a special place in my heart (Cass Marshall, Polygon)
"Creating a massive, complex, living, breathing, interactive world is ridiculously difficult, and jank shows where the developers stretched to try and cover the gap and, sometimes, ultimately failed. It may not have ended up perfectly, but I respect the ambition — and hey, sometimes it's more memorable than something that works but is otherwise mundane."
7. Sondheim, game developer
A July 28 New York Times review about the creation of Stephen Sondheim's "Sunday in the Park with George" notes that the legendary composer was once "mulling a career designing video games."
That sent us Googling, which netted us this 1994 Entertainment Weekly article: "Stephen Sondheim goes gaming"
"Sondheim owns 'about seven' Macintoshes and has a passion for electronic games," EW reported.
"Now Sondheim hopes to devise a CD-ROM game based on his fairy-tale musical, Into the Woods, that would teach players musical principles."
If anyone knows what became of that, please tell us!
🎁 Like the newsletter? Refer Axios Gaming to your friends to spread the word and get free stuff in the process. Follow the link here to begin.
🐦 Find us on Twitter: @megan_nicolett / @stephentotilo.
No heatsink required.