Axios Gaming
December 21, 2021
Megan here with your ~Tuesday~ edition of Axios Gaming.
⚡️ Situational awareness: The newsletter is going on a brief holiday break starting Thursday! We'll see you Jan. 3.
Today's edition is 1,248 words ... 4.5 minutes.
1 big thing: From "bad to pure evil"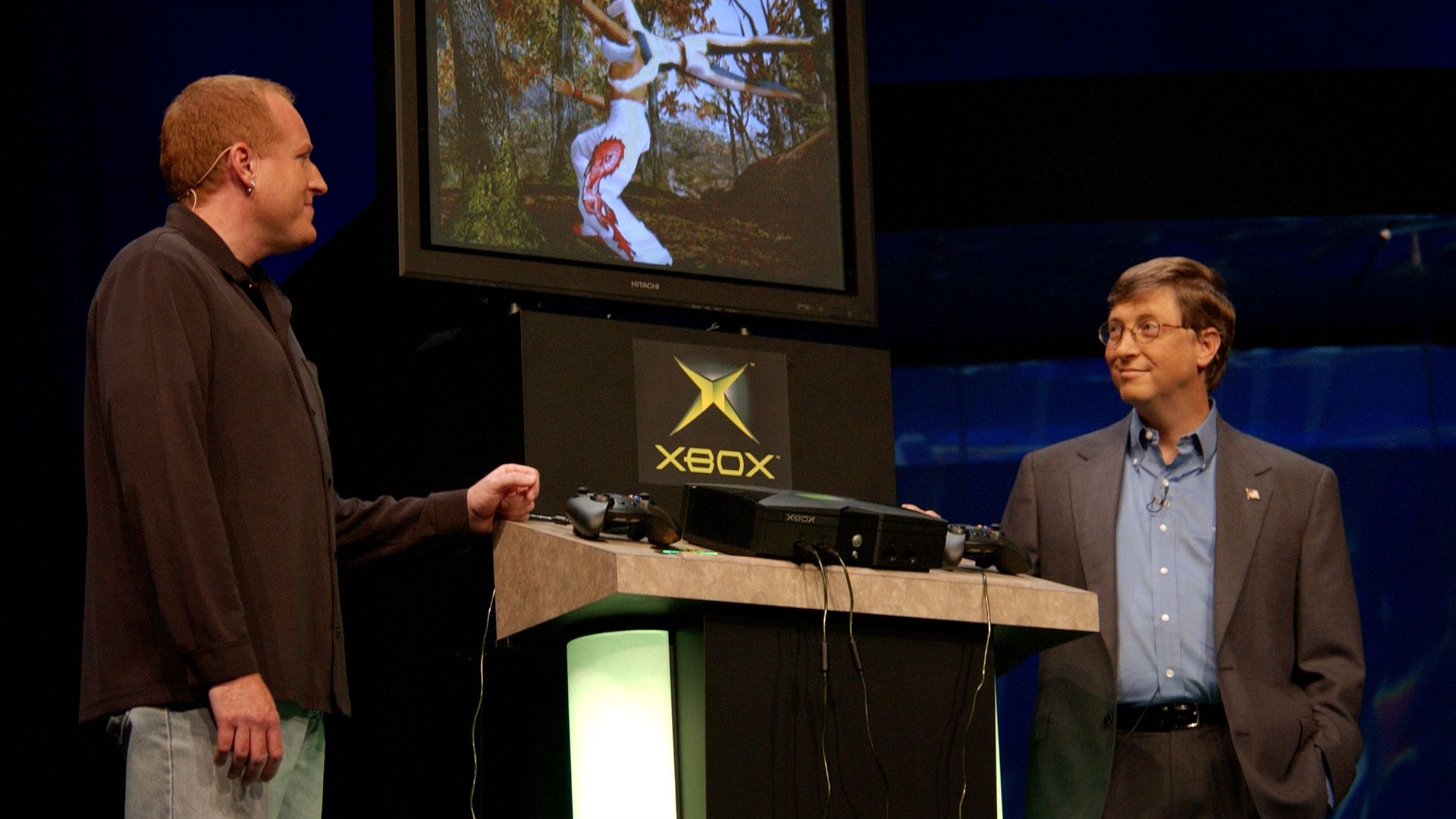 Xbox co-creator Seamus Blackley is calling on Microsoft and the video game community to address ongoing harassment in online spaces, noting that efforts "will take teamwork between players, devs and console manufacturers to change this and it's time. It's past time."
Driving the news: On Dec. 19, Twitch streamer Grenade Queen posted a clip of two male players harassing her during a Halo Infinite match.
One player tells her to go play Fortnite or "whatever you girls do," adding that she's "not meant to be here," while another player tells her to "show your tits on f--king Twitch."
Blackley shared the video, tweeting that "this wasn't the future for [Xbox Live] we envisioned. As a community and with the help of Microsoft this needs to be highlighted and stopped."
Blackley joined Microsoft in 1999 and was integral in the creation and design of the original Xbox. He told Axios that his team was working hard to make Xbox Live work at all, on top of promoting the idea that playing online was more fun than playing alone.
He said that "not enough attention was paid to the problem we all should have known would develop."
"That level of toxicity really skyrocketed as more of the human race got online, and the spirit of 'we are pioneering this' vanished entirely," he said. "It's gone from bad to pure evil over the last two decades."
Flashback: Xbox Live, in particular, has long been a hotbed for player abuse, though Microsoft has made efforts to curb bad behavior.
Early attempts at Xbox Live moderation included "Gamer Zones" on Xbox 360 profiles, in which players could choose from titles like "Recreation" or "Underground" that would purportedly affect matchmaking.
The big picture: This is not just an Xbox problem; marginalized communities face toxicity on every platform.
Earlier this year, Twitch streamers held a boycott in protest of the platform's handling of hate raids, a type of targeted abuse usually aimed at marginalized creators.
Streamers like Emme "Negaoryx" Montgomery have also shared stories of harassment they've endured; Montgomery went viral in January for an impressive takedown of one viewer while flawlessly playing Dead by Daylight.
2. No quick fix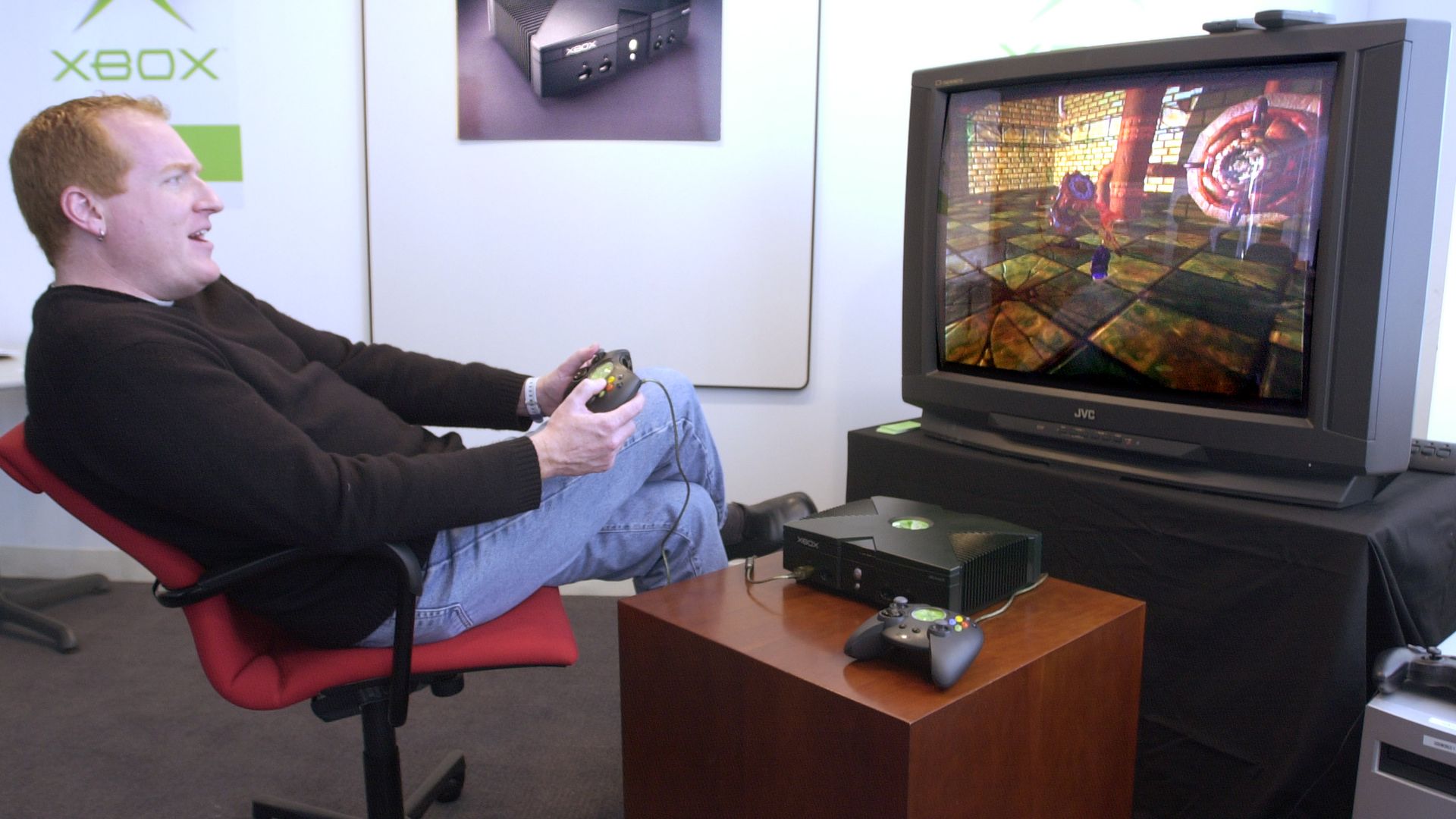 As Seamus Blackley tells Axios, there is no easy answer to solving harassment — but there are steps companies can immediately take.
Why it matters: Combating toxic behavior is a complex issue that requires planning at conception, as well as adaptation as new problems arise and collaboration across different parts of the industry.
The first, most obvious step, Blackley says, is that platforms like Microsoft or Steam "need to simply pop the bubble and loudly and clearly state that there is a problem and that it needs addressing."
"I think it's hard to make that decision in the boardroom because of fear that it somehow alienates the 'core' audience," he tells Axios. "This is of course ludicrous. They are limiting audience size and therefore profit by making huge numbers of potential paying customers avoid their platforms."
In addition to ending anonymous accounts, Blackley says there is a need to put women, PoC and marginalized individuals at the forefront of these efforts.
"Let's get [marginalized people] out into positions of power, and let them use that knowledge for good. It just makes practical sense, in addition to sending a powerful message."
Flashback: The company is aware of its ongoing problem; as Xbox head Phil Spencer previously told Stephen, "Xbox Live is not a free speech platform."
"It is not a place where anybody can come and say anything. And as we're working to ensure it's a safe and inclusive environment for everybody, I don't want to be opaque about it. I want to be out there front and center so that you understand our motivation."
The bottom line: "It's clear that people behave a lot better when their online reputation is tied to their real lives, and it's also clear that the consequences of enforcement are far more effective if players can't simply scamper to a new random account," Blackley says.
3. Embracer's big gets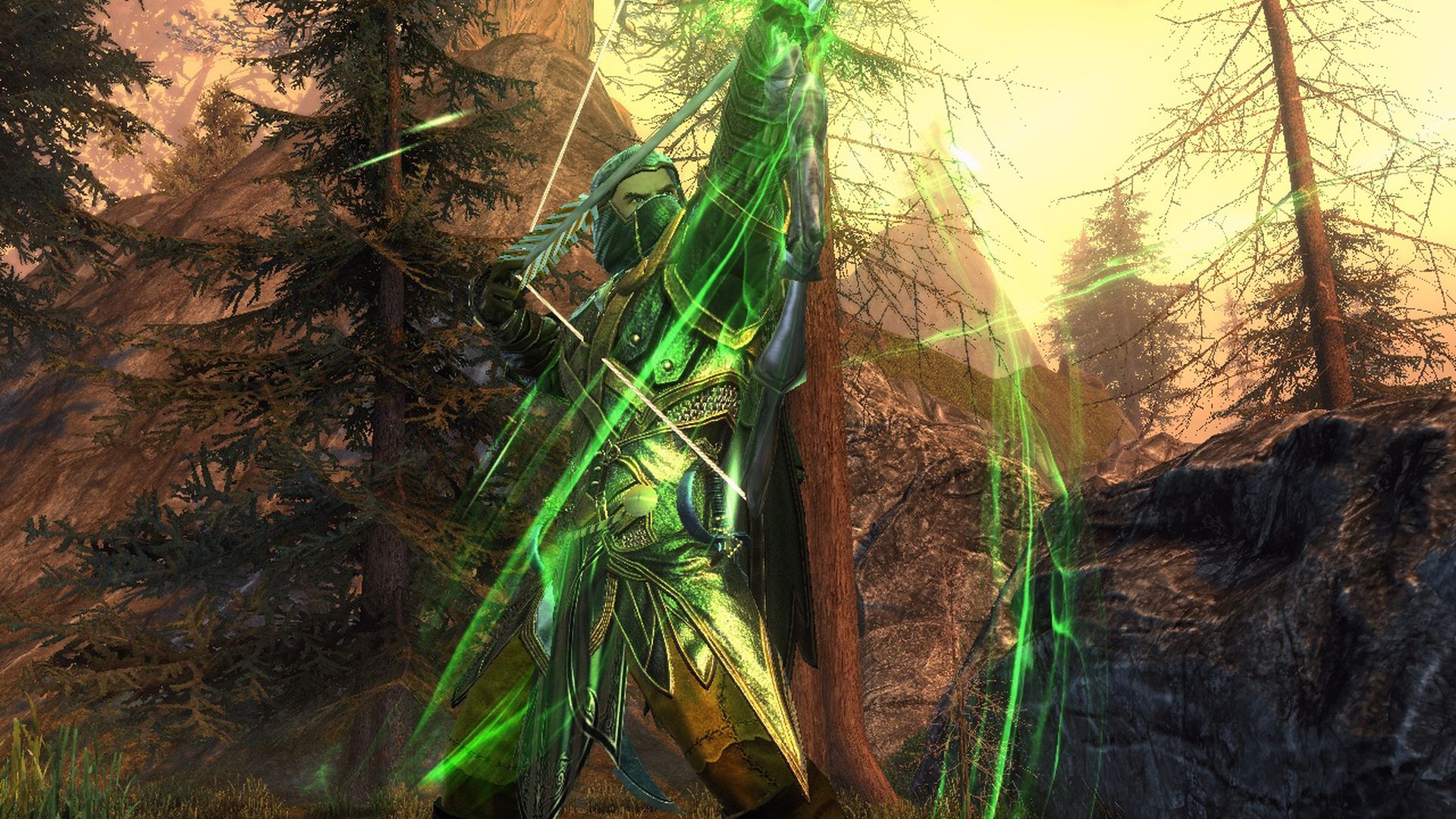 Swedish studio consortium Embracer Group has acquired comics publisher Dark Horse, Perfect World Entertainment and several other companies in the latest in a new wave of deals.
Why it matters: The most prolific of those — its deal with Dark Horse — widens Embracer's portfolio to include more than 300 of Dark Horse's intellectual properties, "many of which are attractive for future transmedia exploitation, including the creation of new video games."
Dark Horse's catalog includes a variety of comic titles, from The Mask and Time Cop to Star Wars, Avatar the Last Airbender, Stranger Things and The Witcher.
As noted by Embracer, Dark Horse already has over 40 projects with companies like Netflix, Amazon, Syfy, Sony and more.
Terms of the deal were not disclosed; the expected completion of the transaction is early 2022.
Other companies purchased are:
Animation studio DIGIC
Shiver Entertainment, known for its work on several Mortal Kombat games
Advertising video on demand platform Spotfilm Networx
The big picture: Embracer has been on an acquisition spree this year, including a merger with Gearbox Entertainment, creators of the Borderlands series, and Aspyr Media.
On Twitter, analyst Daniel Ahmad noted that Embracer is now bigger than Activision Blizzard in terms of employees.
4. Need to know
🤭 Ubisoft's NFT sales aren't doing so hot, as developer Liz Edwards notes there seem to be only 15 sales so far. Stephen pointed out Marketplace Rarible lists nine sales since the 15th, with four of those sales originating from the same account.
⛔️ The director of the upcoming "Ghost of Tsushima" film, Chad Stahelski, says the team is working "very closely" with the game's developers to do the movie "right." You know, because so many video game adaptations are unspeakably awful.
5. Worthy of your time
Board games heavily influenced some of 2021's best video games (Charles Theel, Polygon)
The isolation of the global pandemic was the catalyst for the next milestone. Lockdown forced us into either abandoning our board game groups entirely, or shifting into a remote mindset. Online tabletop platforms such as Roll20 and Board Game Arena garnered a tidal wave of new users in a very short timeframe.
6. Stephen's top games for 2021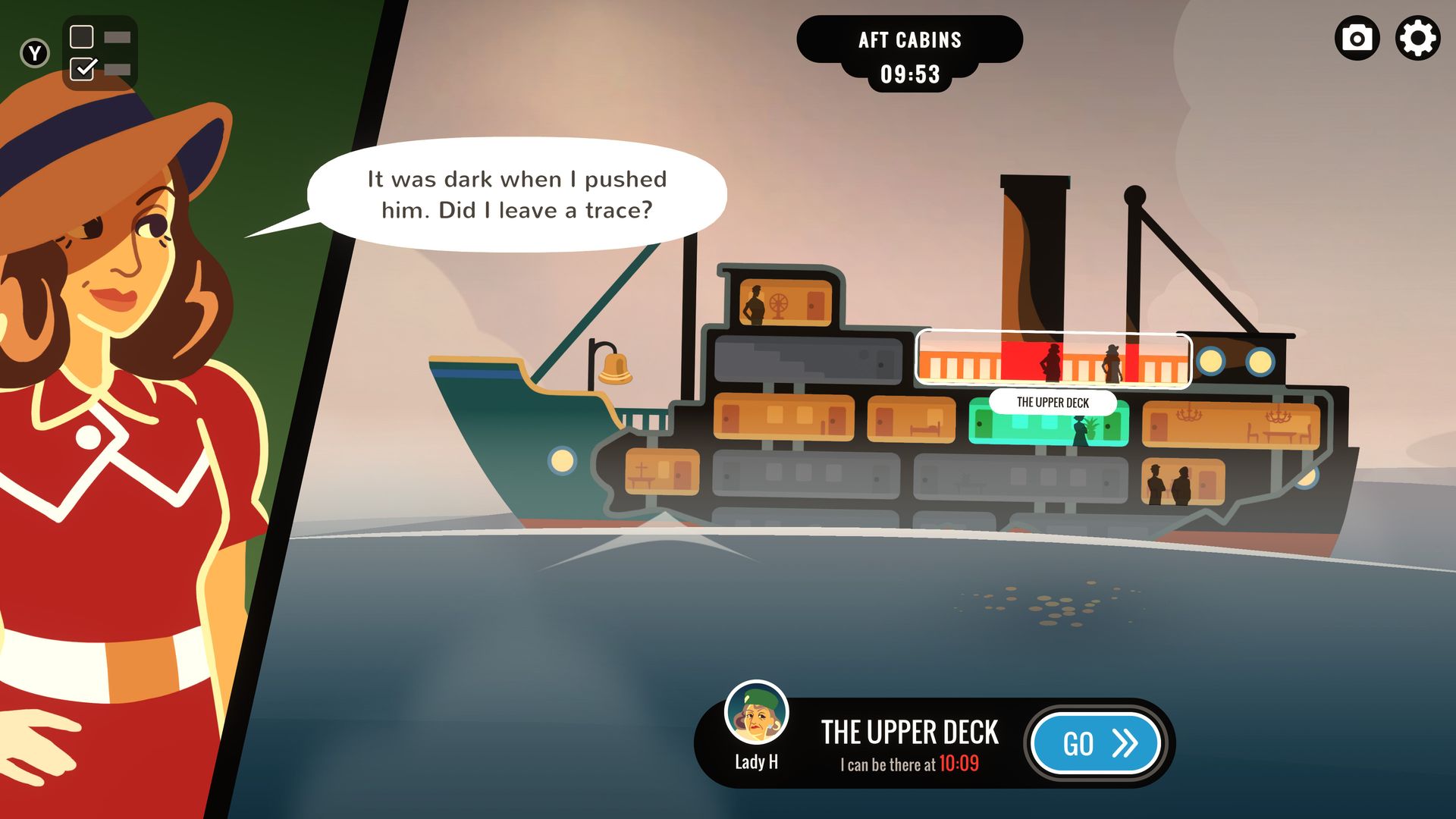 Hi, everyone. I'm popping my head into Megan's newsletter to post the best games I played this year.
I usually start and finish a lot of games, but closure was elusive this year.
So there aren't many 2021 games I can praise from end to end, but quite a few that I'm eager to return to.
My favorites:
Games from prior years that I only finished this year and loved: Carrion (monster horror in which you're the monster), Metroid: Samus Returns (a bravura execution of the Nintendo 3DS' glasses-free 3D tech).
Shamefully long list of 2021 games I started, enjoyed and badly want to go back to: Stonefly, Chicory: A Colorful Tale, Dungeon Encounters, Unsighted, Loop Hero, Golf Club Wasteland, The Vale: Shadow of the Crown, Bowser's Fury, Eternal Cylinder, Axiom Verge 2, Metroid Dread.
Games I haven't started but that people say are amazing: Wildermyth, The Forgotten City, Unpacking, Song in the Smoke, ElecHead.
🎁 Like the newsletter? Refer Axios Gaming to your friends to spread the word and get free stuff in the process. Follow the link here to begin.
🐦 Find us on Twitter: @megan_nicolett / @stephentotilo.
I'd like to take this time to announce my acquisition of a big sandwich.