Axios Gaming
June 07, 2021
Happy Monday, everyone. Stephen here solo, today. Megan should be back tomorrow.
Today's newsletter is 1,130 words, a 4-minute read.
Shall we?
1 big thing: Gaming giant pivots on CEO bonus targets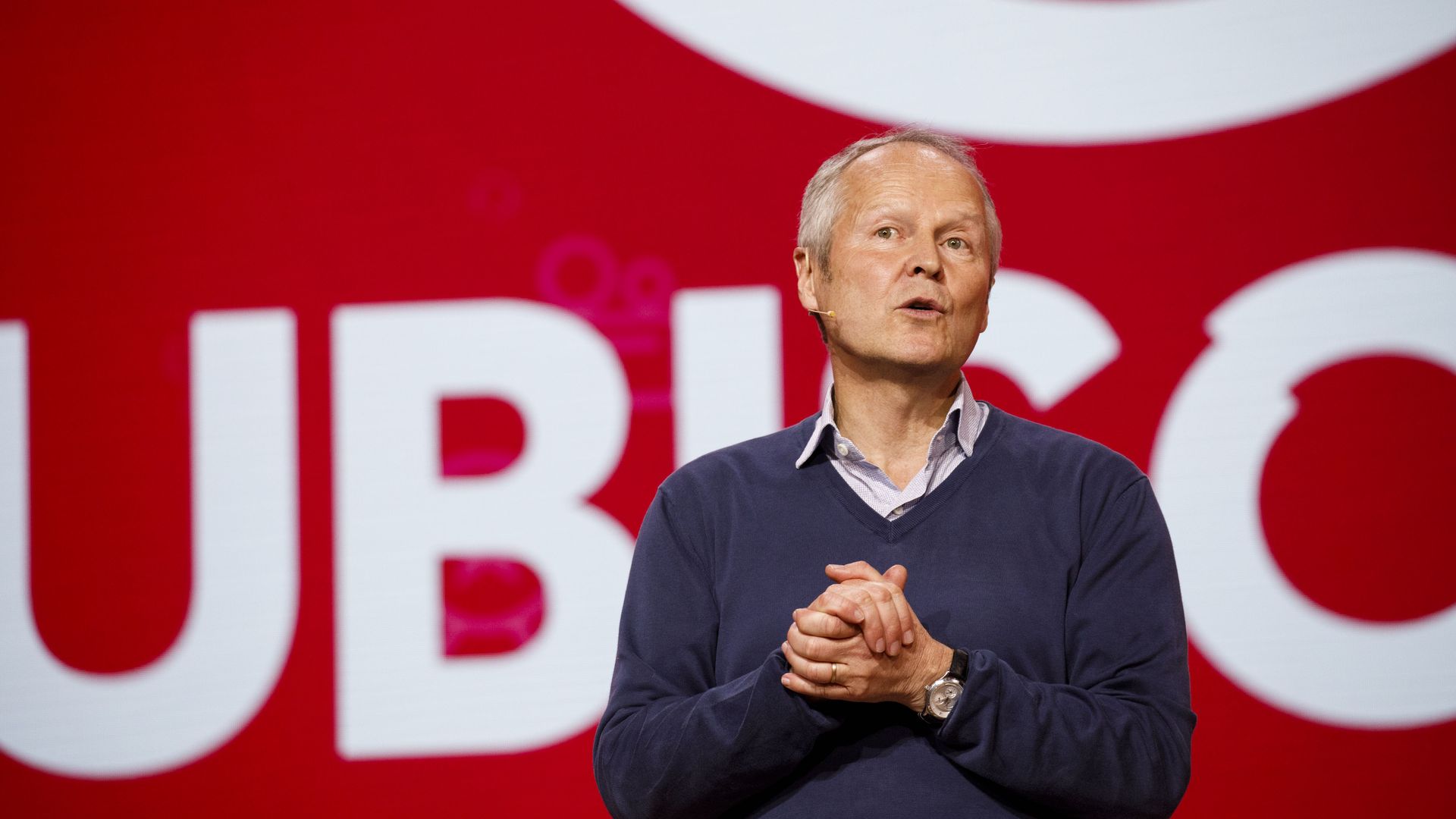 "Assassin's Creed" and "Rainbow Six" mega publisher Ubisoft is no longer offering its CEO new bonuses for increasing the gender diversity of its workforce, a year after establishing that as a long-term pay incentive.
New long-term targets for this year replace that goal with one tied to reducing the company's carbon footprint, according to corporate filings.
Why it matters: Publicly traded companies often use bonus targets for top executives to express the priorities of the company and its board.
For Ubisoft, which has been mired in controversy after sexual misconduct allegations led to the ouster of several powerful men at the company, its more subjective bonus targets are especially noteworthy.
The company has introduced a new potential annual bonus to its CEO for improving workplace quality of life, in reaction to last summer's events.
Each of these bonuses — diversity, carbon and quality of life — would pay Guillemot roughly $200,000 in cash or stock options, if the goals are achieved within the target time period.
Between the lines: Ubisoft's board of directors introduced the gender diversity target last year with the goal of increasing the percentage of women in Ubisoft's full time global workforce from 22% at the end of March 2020, to 24% by the end of March 2023.
The board had set gender diversity as a shorthand for overall diversity, noting in a financial filing in 2020 that it "is the only form of diversity that is measurable worldwide."
It said every percentage point increase would be "a real challenge" due to the limited "pool of women from higher education trained in Ubisoft's businesses" and competition for them.
For comparison, rival EA reported at the end of 2020 that its workforce was 24% female.
Ubisoft now says that women constitute 23.5% of its growing workforce of about 20,000 people, as of the end of March this year.
The goal remains in effect for the three-year bonus target attached to Guillemot's potential bonus pool last year, but gender diversity is not part of this year's new multi-year bonus targets.
Guillemot vowed to address the #MeToo issues at the company last year, saying his trust was betrayed.
Those issues involved allies and subordinates of Guillemot, who were dismissed or disciplined last summer.
The board will now pay him a bonus for the clean-up, announcing it has built a plan for "a series of initiatives providing concrete responses to the situation."
Performance for this one-year target involves "listening to teams, training managers and employees in 'respect at work' and assessing team members on the exemplary nature of their behavior."
What they're saying: A Ubisoft rep told Axios that the "gender diversity remains a priority" at the company and that "we may consider reintroducing" it as a CEO bonus target in 2023.
2. A big copyright complaint against Capcom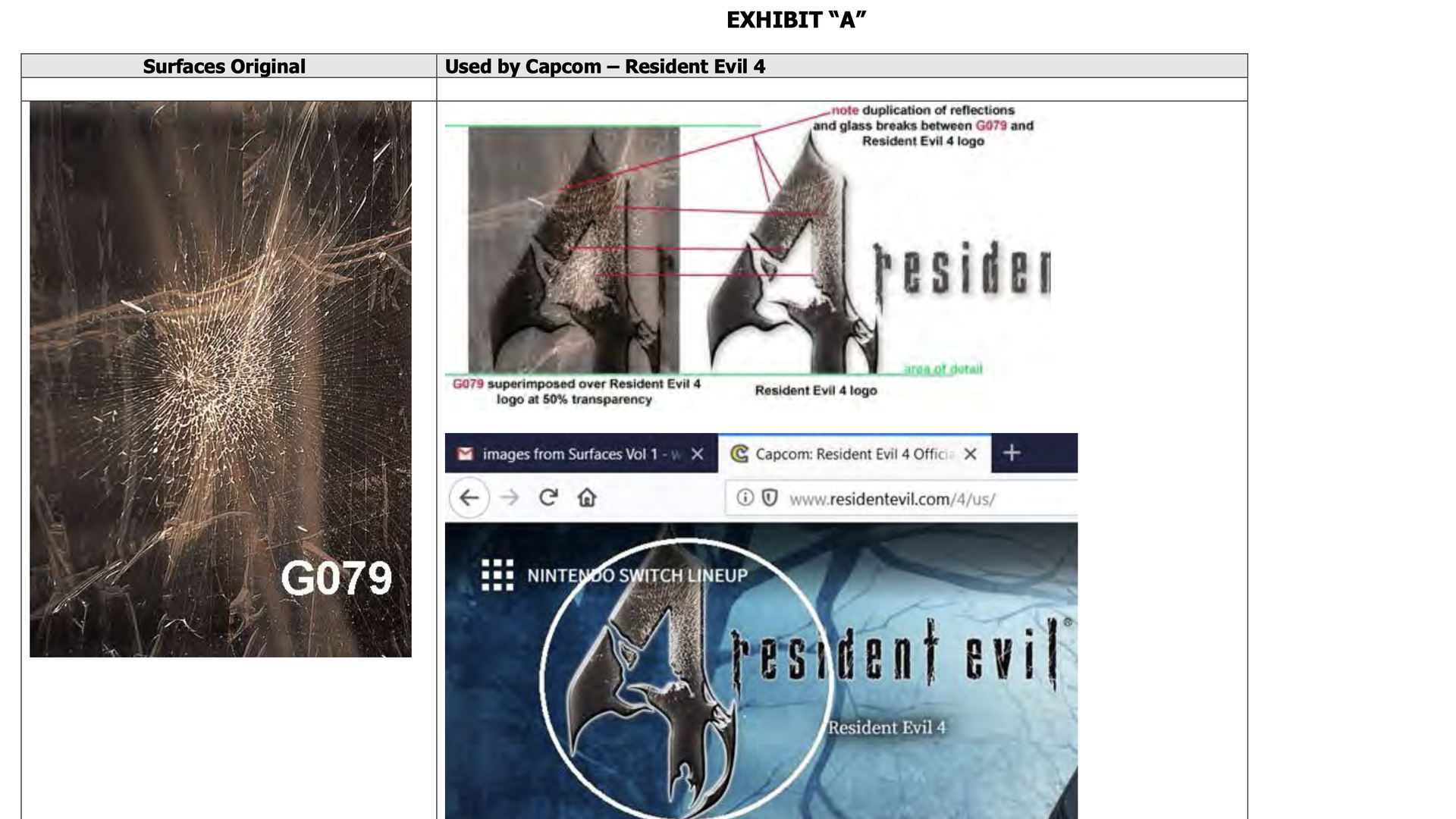 Designer and photographer Judy Juracek is suing Capcom for allegedly using her copyrighted work in the creation of its "Resident Evil" games.
Why it matters: Game creation is a complex process that often involves lots of outside reference, but using such material with permission is a no-no and, if proven here, could cost Capcom.
Juracek's suit, which was filed last week and first reported by Polygon, is full of comparisons between her photographs and imagery tied to the game.
Juracek says at least 80 images that appear as in-game textures or in marketing imagery for the repeatedly re-made 2005 hit "Resident Evil 4," were lifted without credit from her 1996 book and accompanying CD-ROM "Surfaces."
She seeks at least $14 million in damages.
Between the lines: The designer said she became aware of some of the alleged infringement following a 2020 hack of some of Capcom's development files.
A filename for one image from the hack matched the filename of a seemingly identical image from her work.
A Capcom rep told Axios that "we are aware of the lawsuit and have no further comment."
3. Roblox would welcome a cut in app store fees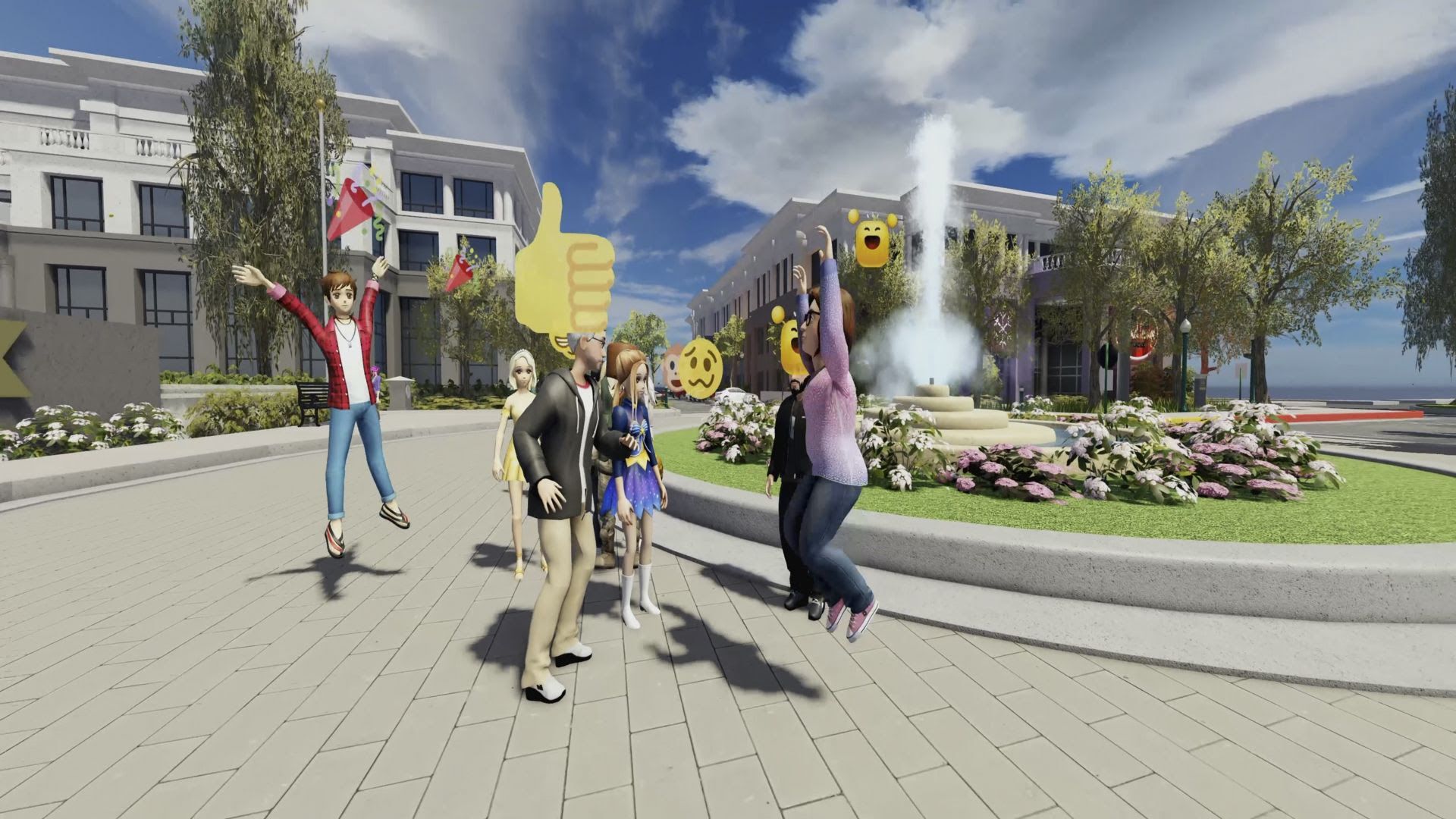 Roblox CEO David Baszucki says he would happily pass App Store savings to developers if Apple or Google cut their app store commissions, Axios chief technology correspondent Ina Fried writes.
Those fees have become a lightning rod for conflict between the mobile giants and developers.
Why it matters: Epic Games, the creator of "Fortnite," has sued both companies seeking to be able to use its own in-app payment system on their mobile platforms, and both Apple and Google are also facing regulatory pressure over their app store policies.
Roblox has great partnerships with companies like Apple, Google and Microsoft, Baszucki said, but he added that commissions are eating into how much Roblox can afford to pay developers.
"I think it's fair to say we haven't filed a lawsuit," Baszucki said, as part of a wide-ranging interview for "Axios on HBO." "And I think it's fair to say we would like to give more money back to the creators. Those two things are for sure."
By the numbers: Of the revenue it earns from Robux, the virtual currency used in Roblox's environment, Roblox currently shares about a quarter with content creators, gives another quarter to platforms like Apple and Google and keeps a quarter as its own take, with the remainder allocated to the costs of running the Roblox platform.
Go deeper: Roblox CEO: Human reviewers are key to keeping the metaverse safe
4. E3 Day -5
Ready for a week of game announcements? Here's the updated E3 schedule to get you prepped for the week.
Current public E3 mini-schedule (including pre-E3 events):
5. Worthy of your attention
📱 Activision seemingly sets up new in-house studio for triple-A mobile games. (Alissa McAloon, Gamasutra)
📈 GameStop's most loyal shareholders are in it for the long haul, not the memes. (Caitlin McCabe, Wall Street Journal)
🔵 Sonic creator Yuji Naka leaves Square Enix after Balan Wonderworld flop, may retire. (Wesley Yin-Poole, Eurogamer)
꩜ "Alfred Hitchcock – Vertigo" announced for PS5, Xbox Series, PS4, Xbox One, Switch, and PC. (Sal Romano, Gematsu)
6. My current gaming obsession
"Overboard!" is a new game in which you toss your husband over the railing of a steamliner headed to New York and try to get away with it for the rest of the voyage.
The gameplay involves moving throughout the ship, talking to fellow passengers, hoping to avoid arousing suspicion, and maybe, if you're slick enough, pinning the murder on someone else.
It's out now for mobile, Switch and PC.