Axios Gaming
December 01, 2022
Happy Thursday.
The New York Times' Wordle editor made FEAST the puzzle's solution last week during Thanksgiving. Too cute, some say (I agree). Will the answer on the 25th of this month be SANTA?
Today's edition: 1,570 words, 6 minutes
1 big thing: Nintendo's mobile fizzle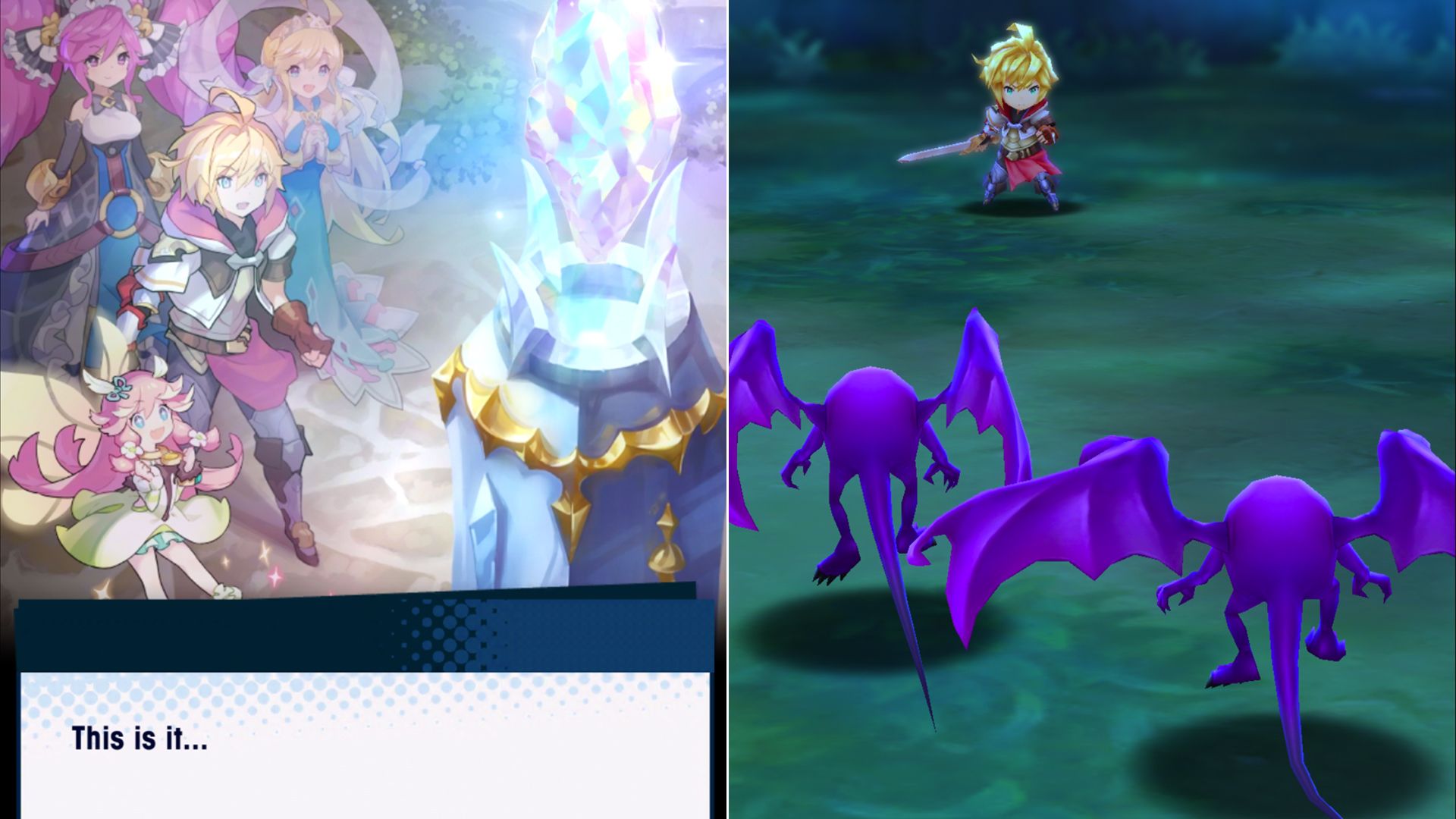 Six years since it started releasing mobile games, Nintendo has at best had meager success despite its proven expertise in game development.
Driving the news: Dragalia Lost, a mobile game co-developed by Nintendo and Cygames, shut down on Wednesday, rendering it unplayable.
The game's creators didn't say why it was being deactivated, but had given players ample warning and thanked them for their support.
Since 2018, Nintendo has shut down as many mobile games as it has launched, three apiece.
State of play: Nintendo's revenue from mobile games has been dropping all year and remains a miniscule part of its business. From April through September, the company earned $4.5 billion from Nintendo Switch games and hardware, but just $169 million from mobile games and other income related to its intellectual property, according to its most recent financial statement.
With Dragalia Lost shuttered, Nintendo is down to five active mobile games: Super Mario Run (2016), Fire Emblem Heroes (2017), Animal Crossing Pocket Camp (2017), Mario Kart Tour (2019), and the Niantic-published Pikmin Bloom (2021).
According to mobile tracking firm data.ai, the company's Nintendo Switch Online app was downloaded more this year than all but two of these games: Mario Kart Tour and Super Mario Run.
What they're saying: Nintendo casts its mobile games as marketing.
"While we feel the importance of generating revenue and profit through our mobile business, our basic strategy with the business is to expand the number of people who have access to Nintendo [intellectual property]," a company rep told Axios in a statement.
The company says its mobile games reach people in countries where the Switch hasn't launched, allowing people "to experience new entertainment from Nintendo and get familiar with its IP."
A game such as Dragalia Lost, which was original to mobile and had no spin-off on Switch, doesn't fit such a plan.
Flashback: Nintendo had approached the mobile market gingerly, resisting and then bowing to investor pressure as its Wii U and 3DS platforms struggled in the post-Wii, pre-Switch era.
Nintendo debuted on mobile in 2016 as a disruptor. Its first big game, Super Mario Run, was offered with promises to cap player spending on it, defying the conventional mobile business model of free games that constantly cajoles players to spend more.
But subsequent Nintendo mobile releases embraced the microtransaction model.
Along the way, its mobile games received solid reviews, but nothing close to the glowing praise for the stellar design of its major releases for its own gaming devices.
Yes, but: The Pokémon series, which is co-owned by Nintendo and managed by The Pokémon Company, has thrived on mobile, primarily via the still-healthy Pokémon Go from Niantic.
Pokémon is handled separately from Nintendo's other business.
What's next: Nintendo may have plenty of Switch games announced for the coming months, but it hasn't announced a new mobile game since Pikmin Bloom was unveiled and launched in October 2021.
"We are focusing on delivering great experiences for our current mobile games through continued updates and improvements while also considering new applications for the future," the company said in a statement to Axios.
2. Jesus: The video game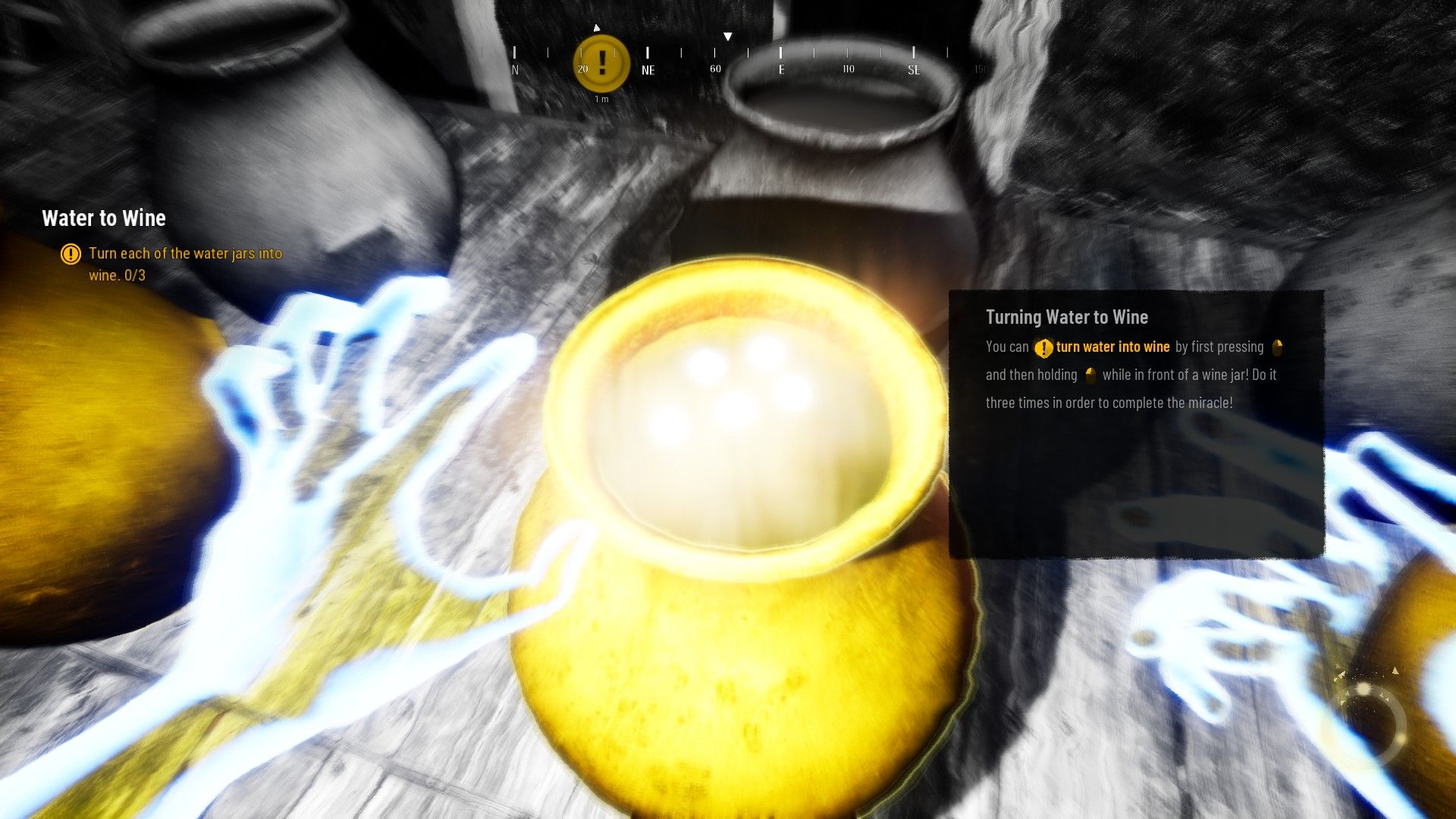 Gamers can now turn virtual water to wine in the newly released playable prologue of the PC video game I Am Jesus Christ.
Why it matters: Movies, TVs shows, and songs about Jesus Christ have been around for a while. A very famous book dates back even further. But a game about Jesus is all but unheard of.
Details: I Am Jesus Christ is played in a first person perspective that puts players in Jesus' sandals, mixing serious depictions of moments from the New Testament with those best described as video gamey.
In the free prologue released today, players can chat with Jesus' mother Mary and approach two future apostles to encourage them to be "fishers of men."
But players will also learn to repel fireballs that Satan hurls at them in the desert. They'll marshal physics powers to create and move gold blocks. And they can't perform the water-to-wine miracle at the wedding in Cana without first destroying several purple crystals in the region, claiming the land like it was a cleared zone in a Far Cry game.
The experience is novel, if technically rough and at times awkward to control. It's also explicitly a free work-in-progress, with prompts to offer the developers feedback.
What they're saying: A video game take on Jesus can give an audience more of a you-are-there feel, says I Am Jesus Christ's lead developer, Poland-based Maksym Vysochanskiy.
"They virtually visit places where Jesus Christ walked," he tells Axios. He noted that readers of the Bible or people who watch a movie about Jesus are taking a passive role; his players will take an active one.
In the game, virtual Jesus Christ has that most video game of elements: a health bar that depletes when he gets hit. Vysochanskiy says 1) It's a game and "the main character should have that" and 2) "In my opinion Jesus Christ was born in a human flesh."
What's next: The full I Am Jesus Christ game is set to release as a still-in-development early access game by Easter 2023, Vysochanskiy says.
It is set to offer players an unlockable suite of powers for Jesus, including walking on water (30 seconds at a time) and tossing a dove into the air to guide the player to their next quest.
It will also include interactive versions of events such as The Last Supper.
3. Need to know
⚠️ Czech development studio Bohemia Interactive has published tips for distinguishing video of its game Arma III from real-life footage of war, after clips from the game have repeatedly been mistaken for scenes from -- or used as propaganda regarding -- the war in Ukraine and other conflicts.
A Bohemia rep said that issuing takedown notices on top video and social media platforms has been "very ineffective" given the frequency of new uploads. The team has instead focused on proving fact-checks for Reuters and other news outlets.
👏 Today's Google doodle is a game that lets players tweak and reprogram a batch of simple games.
It commemorates the birthday of the late Jerry Lawson, the engineer who led the creation of the original video game cartridge and one of gaming's most notable Black pioneers.
🤔 The 2022 finals for the Smash World Tour, an unofficial Smash Bros. tournament, were canceled on Tuesday less than two weeks before the event, following a dispute with Smash rights holder Nintendo, Kotaku reports. That has exacerbated long-running tensions between Smash pros and the game maker.
😲 Nintendo has acknowledged the poor technical performance of Pokémon Scarlet and Violet, which launched two weeks ago to record-setting sales. Developers are "working on improvements to the games."
💰 Online betting giant Entain is getting into esports betting with the revival of Unikrn, a service it's rolling out in Brazil and part of Canada.
🤔 Roblox has poached a top Apple veteran to lead its engineering team, Axios reports.
⚾️ 2023's first notable game release is currently set to be the mobile app for Blaseball, the absurdist online fantasy baseball game that is returning on Jan. 9.
4. The week ahead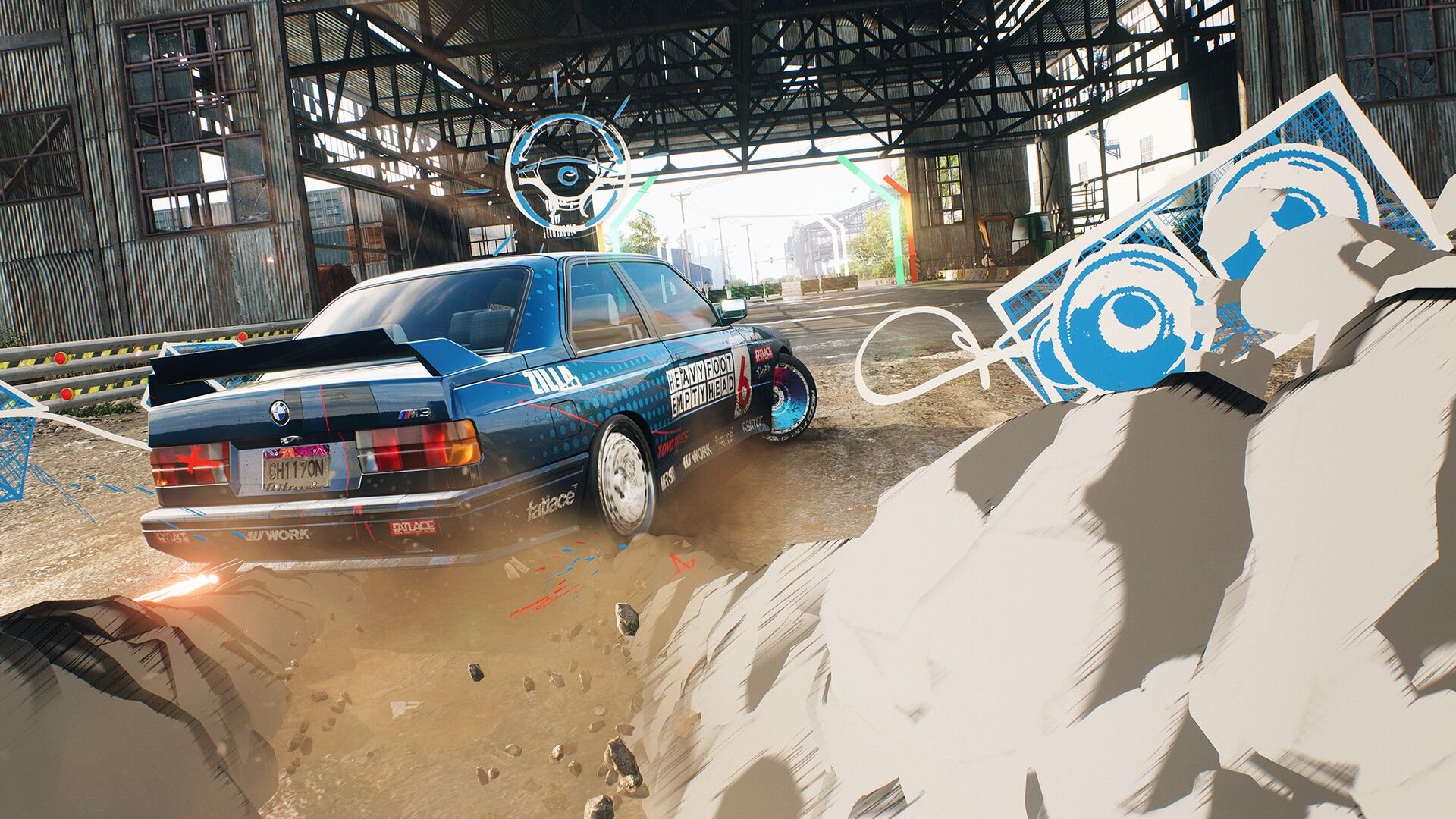 Note: This weekly calendar has always linked to the excellent esports schedule maintained by Juked, but that service is unfortunately shutting down. I'll have more on that next week.
Friday, Dec. 2
Saturday and Sunday, Dec. 3 and 4
Fortnite's Chapter 3 finale event runs live in the game at 4pm ET on Saturday.
Indie Live Expo Winter 2022, an online festival in Japan for indie games, is held throughout the weekend.
Monday, Dec. 5
Tuesday, Dec. 6
Wednesday, Dec. 7
Genshin Impact (PlayStation, mobile) update 3.3 is released.
Thursday, Dec. 8
Friday, Dec. 9
5. I played... Marvel's Midnight Suns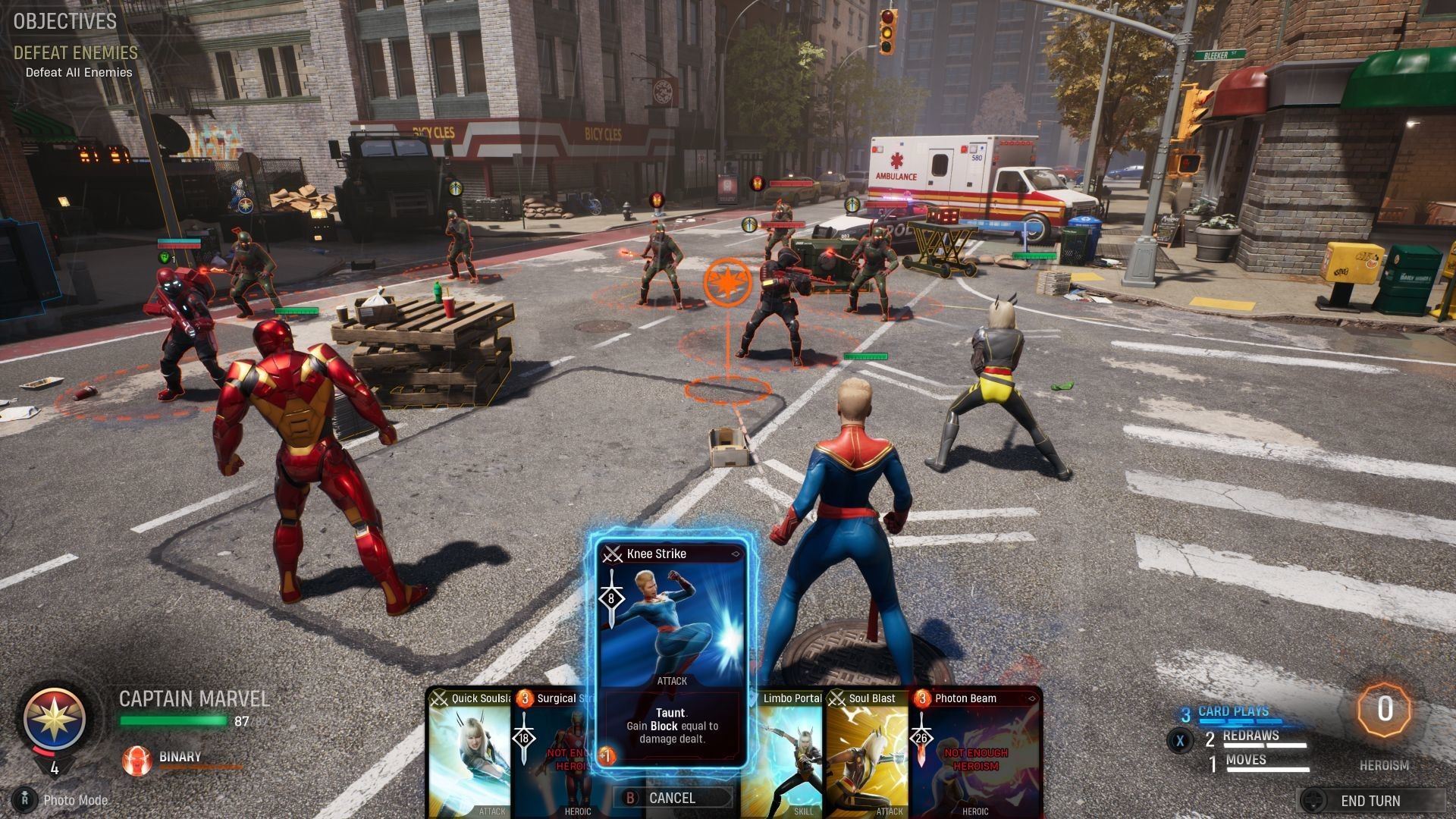 It's been a good season for Marvel superhero games, first with the mobile card game Snap and now with Marvel's Midnight Suns (15 hours played on PC, also out tomorrow on PS5 and Xbox Series consoles).
It's a game of two parts.
The better part: turn-based strategic combat featuring a cast of superheroes, from the famous (Iron Man, Spider-Man, etc.) to the fairly obscure (Nico Minoru, the Robbie Reyes Ghost Rider).
The catchy combat system involves maneuvering three heroes around a battlefield and playing randomly drawn (and upgradable) cards representing various powers, while bracing for counterattacks during the enemy's turn.
Midnight Suns' development team at Firaxis previously made the acclaimed turn-based strategy series XCOM.
The weaker part: the between-combat time players will spend in the abbey where the heroes hang out.
In theory, this is the part of the game where you can develop relationships and improve your characters, but so far it's fallen flat for me, thanks to forgettable dialogue.
Will I play more? The strategic combat is so good that I'll happily wade through more of the abbey.
🎁 Like the newsletter? Refer Axios Gaming to your friends to spread the word and get free stuff in the process. Follow the link here to begin.
🐦 Find me on Twitter: @stephentotilo.
Thank you to Peter Allen Clark for editing and Patricia Guadalupe for copy editing this newsletter.
Heads up: I'll be in Los Angeles next week. Last-minute decision and my schedule's already filling up, but if you've got a story tip or another great reason to cross paths, reply to this email and let me know.